Whether you purchased a second home knowing you'd rent it out, or you're converting a loft space into an Airbnb, it's important to pay careful attention to how you decorate your rental space.
Many people these days are opting to rent instead of staying in a hotel for their vacations. Which means that you won't be the only one offering up your space on Airbnb or another rental site. But have no fear, our team of designers in Pembroke gave us their top tips to make your rental home stand out among the crowd.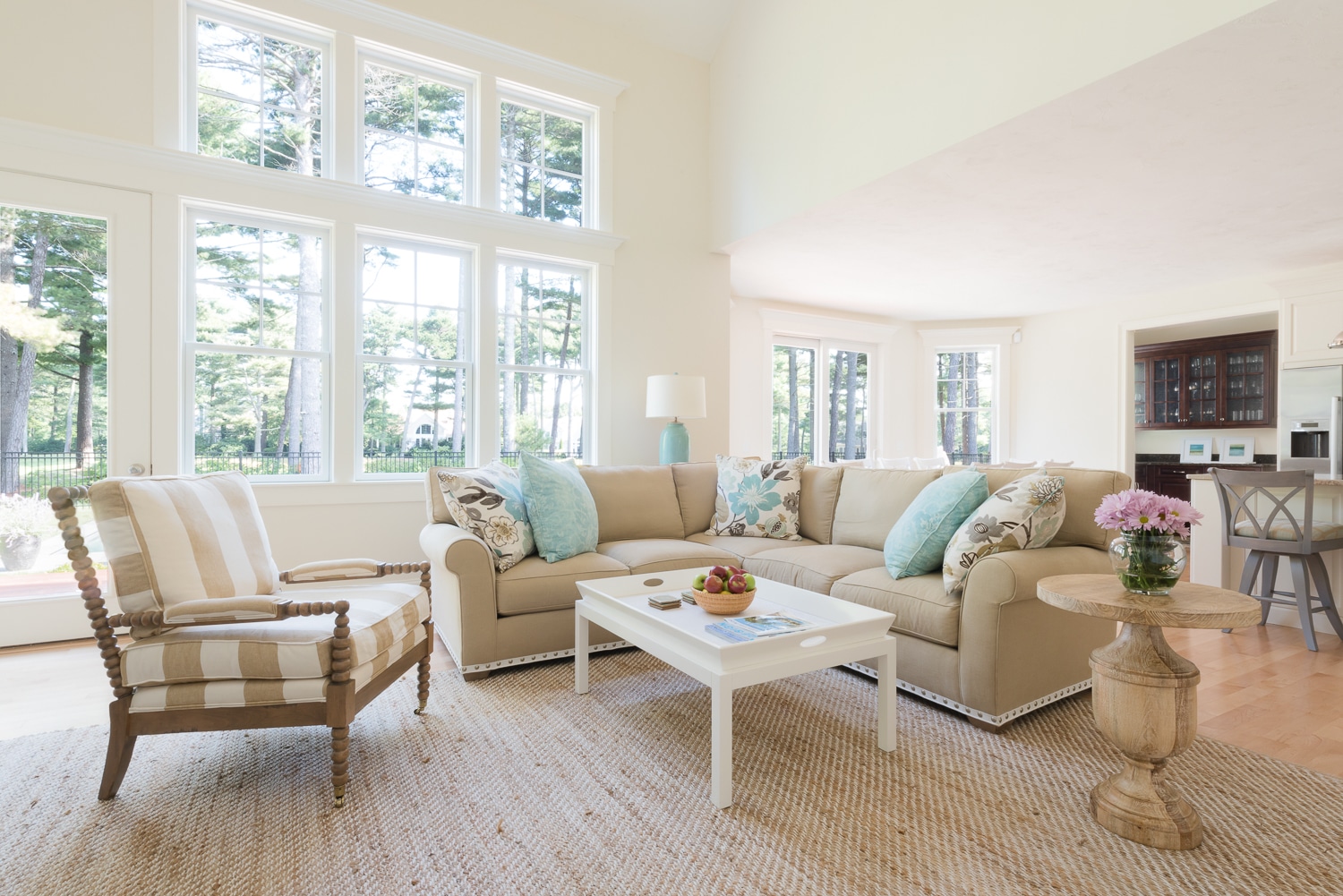 The best furniture to invest in
You may be tempted to save money on furniture for your rental space. But investing in a few key pieces can be the deal-breaker between whether or not your guests will leave a good review and come back for another stay.
A Mattress and/or Sleeper Sofa
The Pembroke designers all agreed that the first and most important piece to invest in is the mattress. "An incredible mattress makes all the difference," Lucia Ventura, our store manager in Pembroke, says. Your guests are coming to your rental home to relax, and getting a good night sleep is key.
Michele Rubin, a Design Consultant in our Middleton showroom, who rents out her summer home agrees, saying, "A comfortable mattress is key. We accomplish this with a firm mattress and some sort of foam topper. We also invested in a Comfort Sleeper with Ultrasuede fabric, for the pet-friendliness. Since we have a kid and dog-friendly rental, having a fabric where the dog hairs don't get into the fabric and where stains can be easily cleaned is paramount."
A High-quality table
Will Correia, a Pembroke Design Consultant, recommends investing in a high-quality table and chairs, "The gathering spots will get a lot of use. So it's important to get sturdy pieces that will hold up over the years." Michele says, "Try to think of surfaces that won't get easily scratched or stained; such as a table with a porcelain top."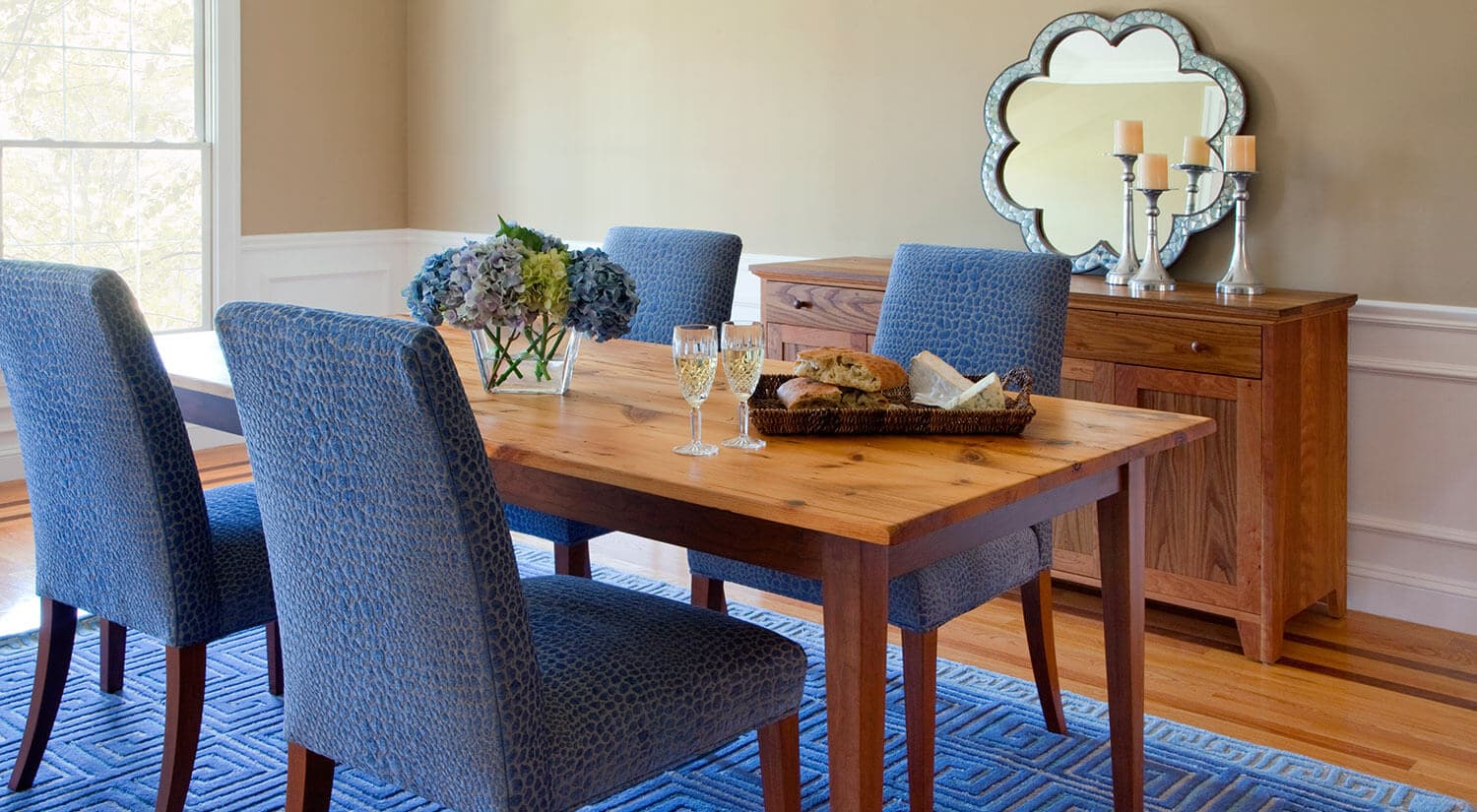 A Fully-equipped kitchen
They also recommend having a fully equipped kitchen with "a good coffee pot or espresso maker." If you have an outdoor grilling space, make sure you invest in a good grill. Especially for longer stays, guests will appreciate being able to cook and keep food in the space.
A durable rug
Finally, Will suggests getting a good quality rug. "I love a low-pile like a sisal rug," he says, "It feels more "˜vacation home' to me." Lucia, on the other hand, prefers hardwood floors throughout and tiles, especially because it's "easier to clean." Whichever option you decide for your flooring, make sure it can stand up to heavy use and is easily cleanable.
A sturdy chair
For her rental home, Michele chose, a "sturdy chair with metal arms so there's no need to worry about stains on the arms." She also recommends metal legs "because dogs have been known to chew on wood legs."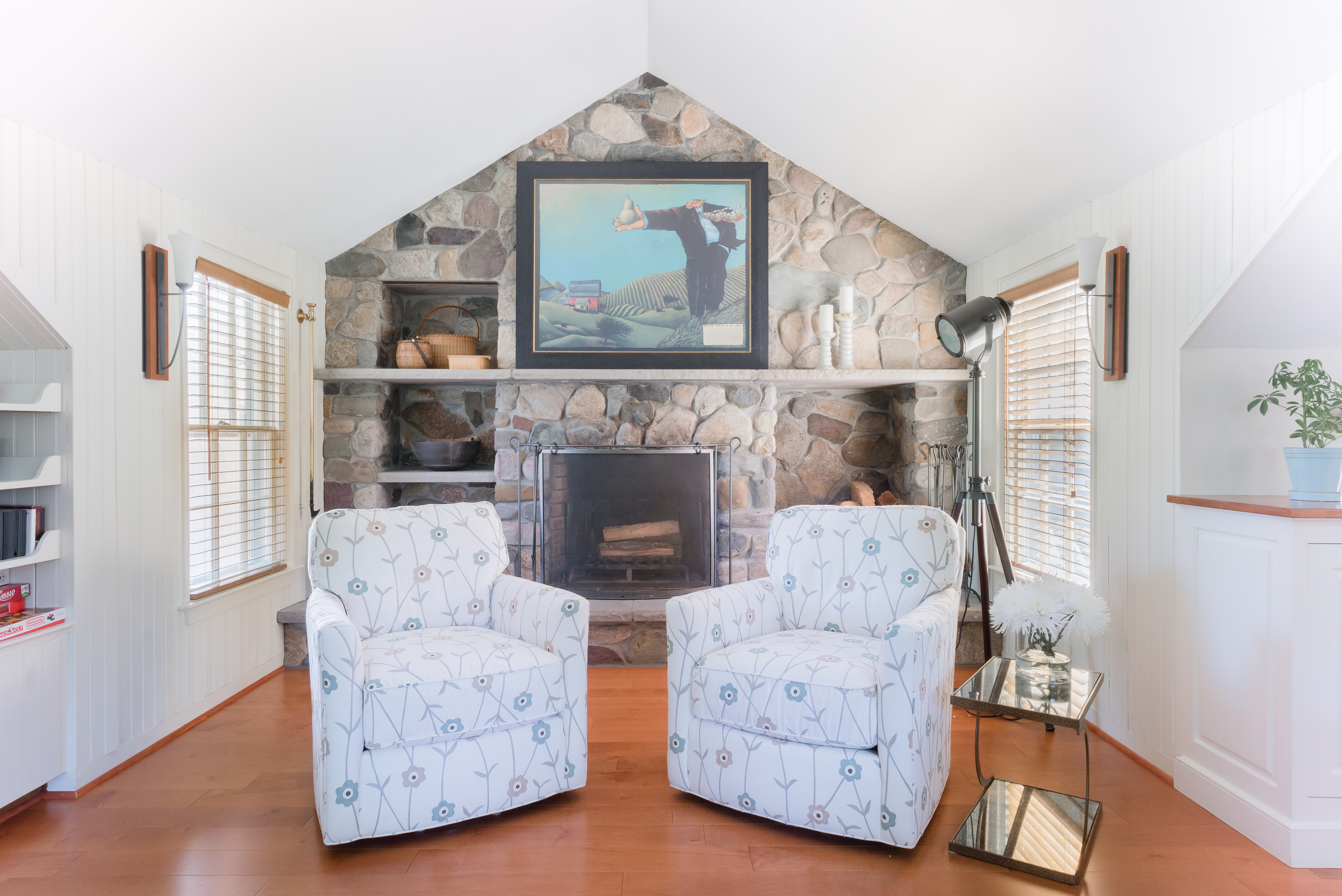 Don't forget amenities
If you've ever stayed at an Airbnb or rental home then you know it's the little things that make the biggest difference. Treat your guests the way you'd want to be treated. That could mean leaving a selection of nice teas out or having homemade or fresh pastries waiting for them.
Betsy Johnson, a Pembroke Design Consultant, says, "Investing in high-end linens is really important. Nice bedding, plush towels, and quality pillows make all the difference." Although these might be pricier, soft towels and smooth top-notch sheets and linens will make the renting experience a joy for your guests.
You should also consider the bathroom amenities: high-quality soaps, shower gels, and shampoo and anything else that your guests may forget to pack is a nice touch.
Tips and tricks
Our designers came up with a few tips and tricks from their experience designing second homes and rental homes.
Lucia says, "I'd recommend keeping your personal belongings, pictures, and keepsakes out of the space."
Will suggests choosing a slipcovered option for your upholstery. "You can throw them in the wash which makes for easy cleanup."
If you don't like the slipcovered look, Lucia recommends a tight back because "it stays neat."
Consider duality in your furniture. For example, putting a sleeper in the living room so you can host more guests or using ottomans for extra seating.
If you have space, create a little "surprise corner." Lucia says, "A reading nook is really nice when you're on vacation."
Keep the space organized and clutter-free so your guests will feel calm as soon as they walk in the door.
Will says, "Style is personal. I love bringing in some color, it adds energy and interest. But others find monochromatic really soothing."
Michele recommends, "Crypton or Ultrasuede if it fits into your budget" for the durability and cleanability.
Read More: Furnishing a Second Home: Curating Your Style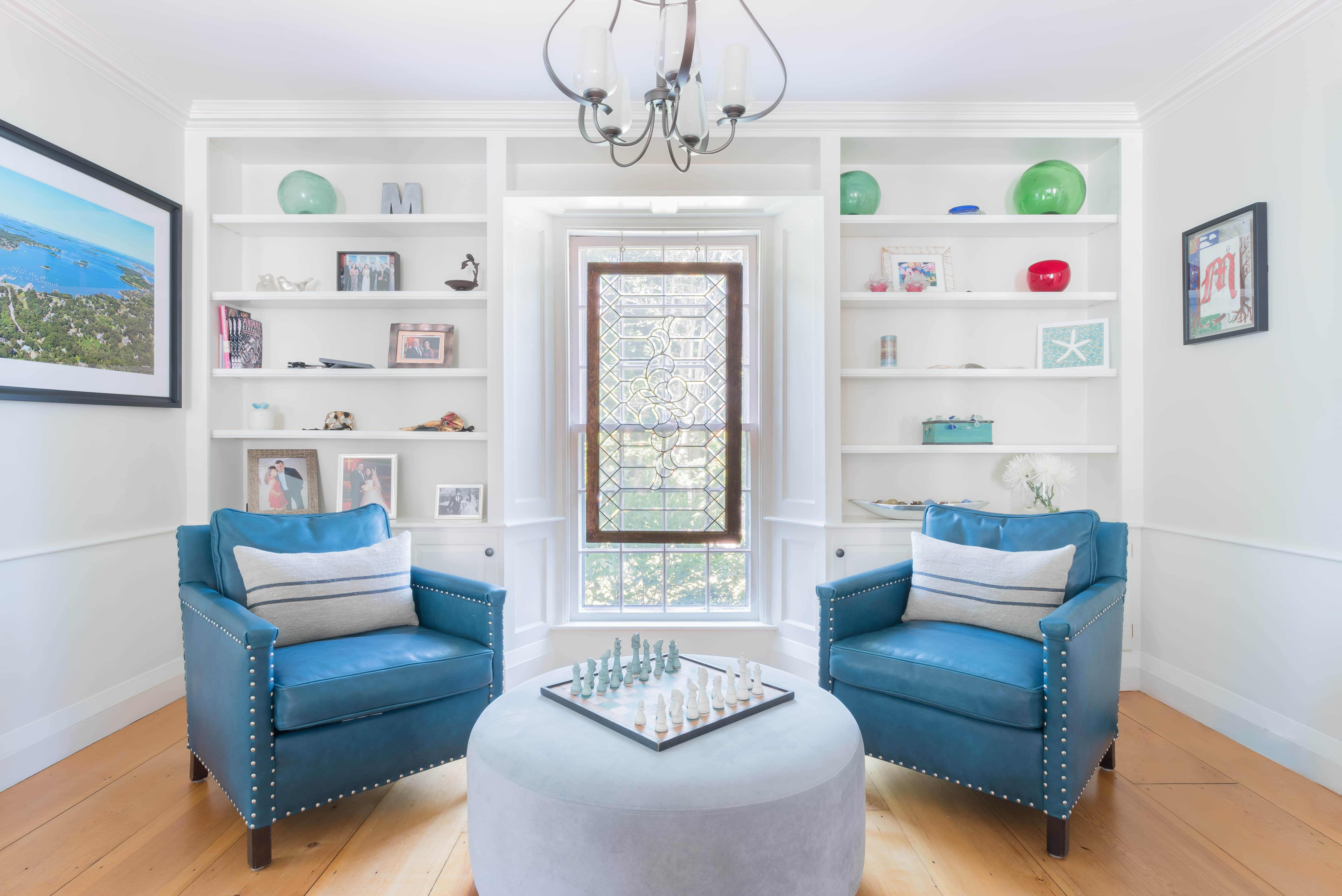 Talk to a designer you trust
Ultimately, when it comes to decorating your rental home, you want to focus on function, comfort, and the small details that will make your guests remember their stay. Comfortable bedding, a clean and charming space, and amenities like fresh flowers will add the wow factor that you want.
When it comes to decorating and choosing furniture, talking to a designer you trust is the first step. Come into one of our locations to get inspired and chat with one of our knowledgeable design consultants.
Keep the inspiration rolling:


Author: Julia Maiman
Julia is a writer, blogger, and believer in the smell of old books. She has been crafting stories since she could put pen to paper. She is also a lover of dogs, traveling, and Led Zeppelin.