Taking down your holiday decor once the festivities are over can leave your home feeling bare and maybe a little unwelcoming. This period after the holidays and before spring may not inspire much creativity, but it doesn't mean you have to sit with an empty space.
If you're uncertain of what to do with your home for this in-between season, Jo-Anne Lucas, our Store Manager in Portsmouth, shared tips on how you can make sure your home is warm and inviting.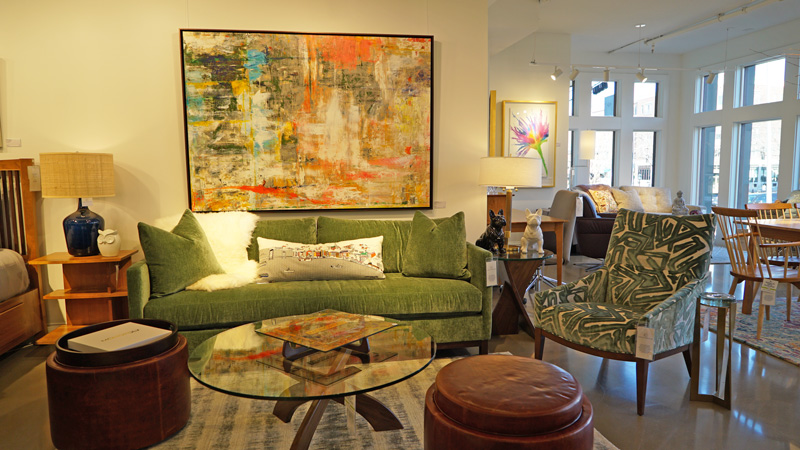 Read more: Tips and Inspiration: Holiday Decor That Lasts All Season
Bring the outdoors in
It can be difficult to find inspiration when the sun sets earlier in the day and temperatures are in the 30s (or lower). Despite this weather change, you can turn to nature and bring the outdoors in to spark some creativity as you're decorating your home after the holidays.
"I always think, being a resident of New England my whole life, that it's really important to bring the outdoors in, especially during those months where we're craving the leaves," Jo-Anne said.
"If you're thinking of a new dining room table, maybe do something more natural like a live edge table. You're actually bringing a tree in! It has a wonderful warmth to the wood, it has wonderful unique lines to it, and then for your accents, do something more natural. It's okay to save some pine cones after the holidays. Put them in a favorite vase, put them in something pretty whimsical, and then also use a runner that's a more natural material, such as jute, to complement the table."
Another way to bring the outdoors in is by using natural stones or geodes in your decor. What's great about these is you'll find them in all different colors like amethyst or jade, and you can switch them up based on the time of year (or as often as you'd like).
Have fun with coziness and color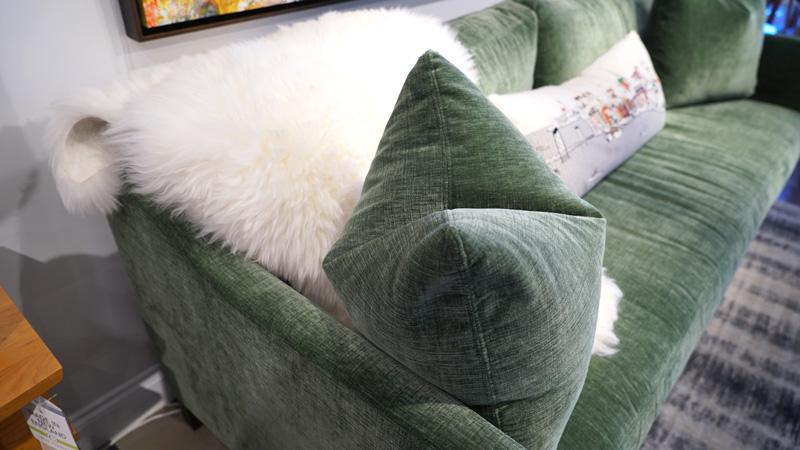 Regions like New England aren't as picturesque in the winter as they are during seasons like summer and fall. A simple fix? Continue to bring nature in by decorating your home with some of the colors you don't see again until spring.
"I actually love to bring in color during the February and March months where it's kind of gray and rainy and snowy," said Jo-Anne. Yellow is great for a sense of joy in the home, and you can add color to things like the fabric on your dining chairs, accent pillows, or accent rug. Jo-Anne also enjoys anything warm and cozy, like textured pillows or a thick throw blanket to have nearby on cool nights, helping to maintain a sense of coziness.
Focus on the season rather than the holiday
To help make for a smooth and easy transition into the post-holiday months, Jo-Anne suggested keeping holiday decor to a minimum and focusing more on a winter theme that you can have for a longer period of time. Things like pine cones and even the scent of pine are great for the holidays as well as those first few months of the year.
Decorate with what you love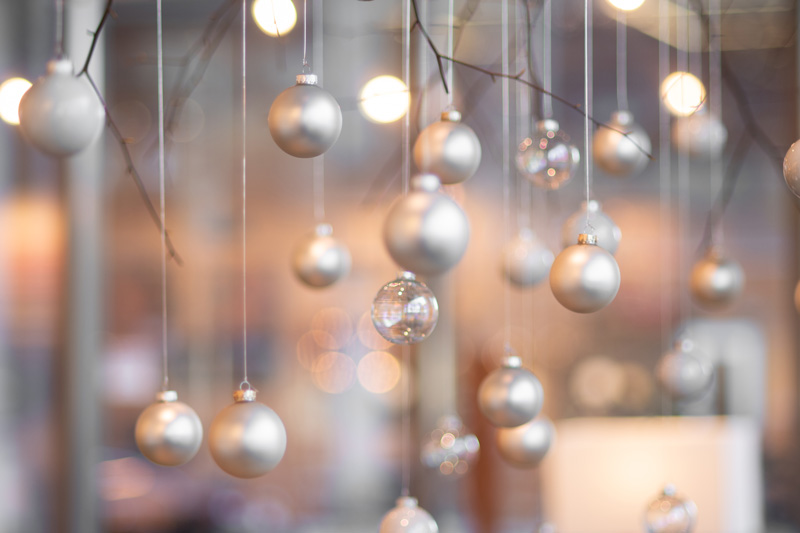 The winter season means we're spending more time at home. Why not make sure it's filled with the things that bring you joy?
If you have ornaments that you love, there's nothing wrong with displaying them well beyond the holidays. Place them in a bowl or clear vase that can be used as the centerpiece of your dining table or put it on another accent table you have in your home.
"I actually have gravy boats that I use. I keep them out all year round and I'll put the little ornaments in them. It makes me happy when I enter my kitchen," shared Jo-Anne. She acknowledged that this is a great way to upcycle and repurpose what you own instead of going out and buying all new decorations.
Make a small change
When you're indoors so often, everything starts to feel the same and you may become restless. To help shake things up, Jo-Anne suggested moving around an item in your home once a day.
"It can be one little object," she explained. "Maybe you move a pillow to your chair instead of your sofa - something that creates some energy in the house." This one small change will help give your space a new feel and get you thinking about how to use your decor in different ways.
Keep hosting and entertaining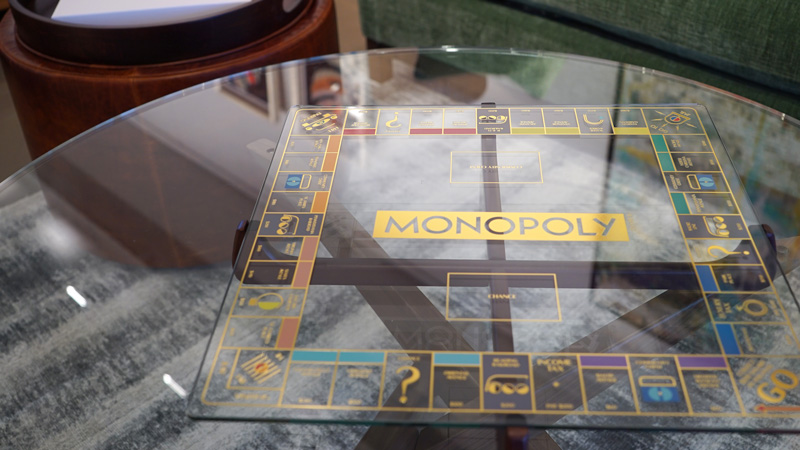 Parties and gatherings don't have to stop just because the holidays are over. During a time of year that tends to feel dull and dreary, having loved ones in your home can bring it to life and allows you to share moments with friends and family. Jo-Anne recommended hosting a monthly book club or game nights:
"With holidays like Thanksgiving, there's this thing called Friendsgiving. Well, bring friends back for game night, for hosting dinners, different events like that during the winter months that just perk everybody's moods up," she said. Not only is this a way to bring everyone together, but it could even influence how you go about decorating so you have a welcoming home that people will enjoy spending time in.
Visit a design center
As Jo-Anne put it, your home is your refuge and no matter what time of the year, it should stay that way. Start thinking about how you want to decorate your home once the holidays are over, then come see us in one of our design centers and we'll help you transition into a new season.
Author: Marycatherine Karcich