We met up with Hawley Appleton, a Design Consultant in our Cambridge store, to get her pick of the week, the Chelsea Dining Table.
The Chelsea is a customizable table, pictured here in cherry and available in several kinds of wood and finishes. "It would look gorgeous in walnut too," Hawley says. "Although there are finishes available, I personally love the natural wood; it's beautiful to see the variegations."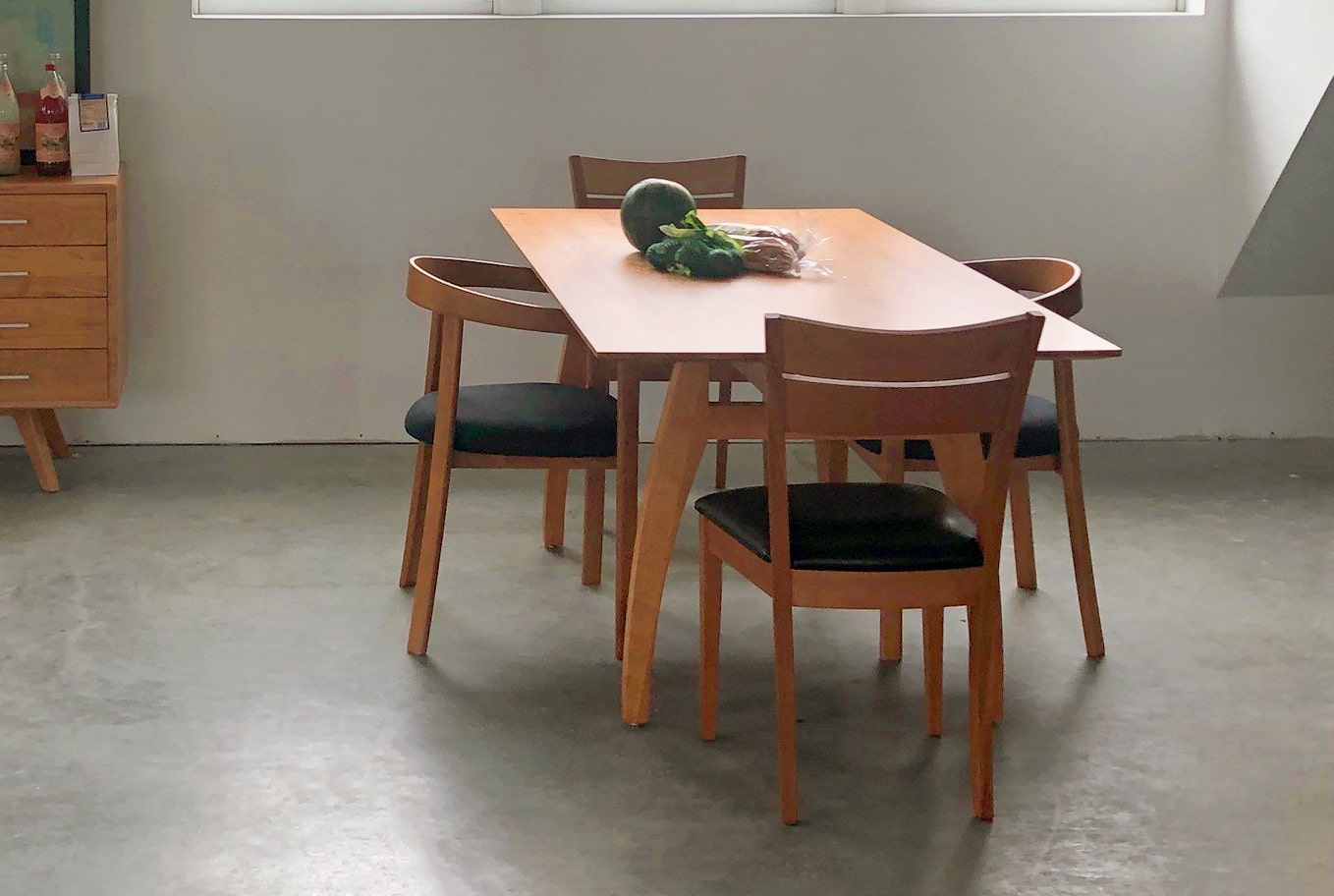 What she loves most about the table is the considered design. She explains, "It's a thick table but they've beveled the edges so it's very delicate, and although it's a trestle style table the legs are stylized. The attention to detail makes for an extremely aesthetically pleasing table."
The craftsmanship of the table stands out as well. She describes, "Their craftspeople choose such interesting planks to be next to each other, and the overall result is so artistic. This is one is exceptionally beautiful with all the different variegations."
The great thing about the Chelsea is that it's super customizable. It comes in different widths, lengths, and shapes, and you can also create a custom size or an extension table.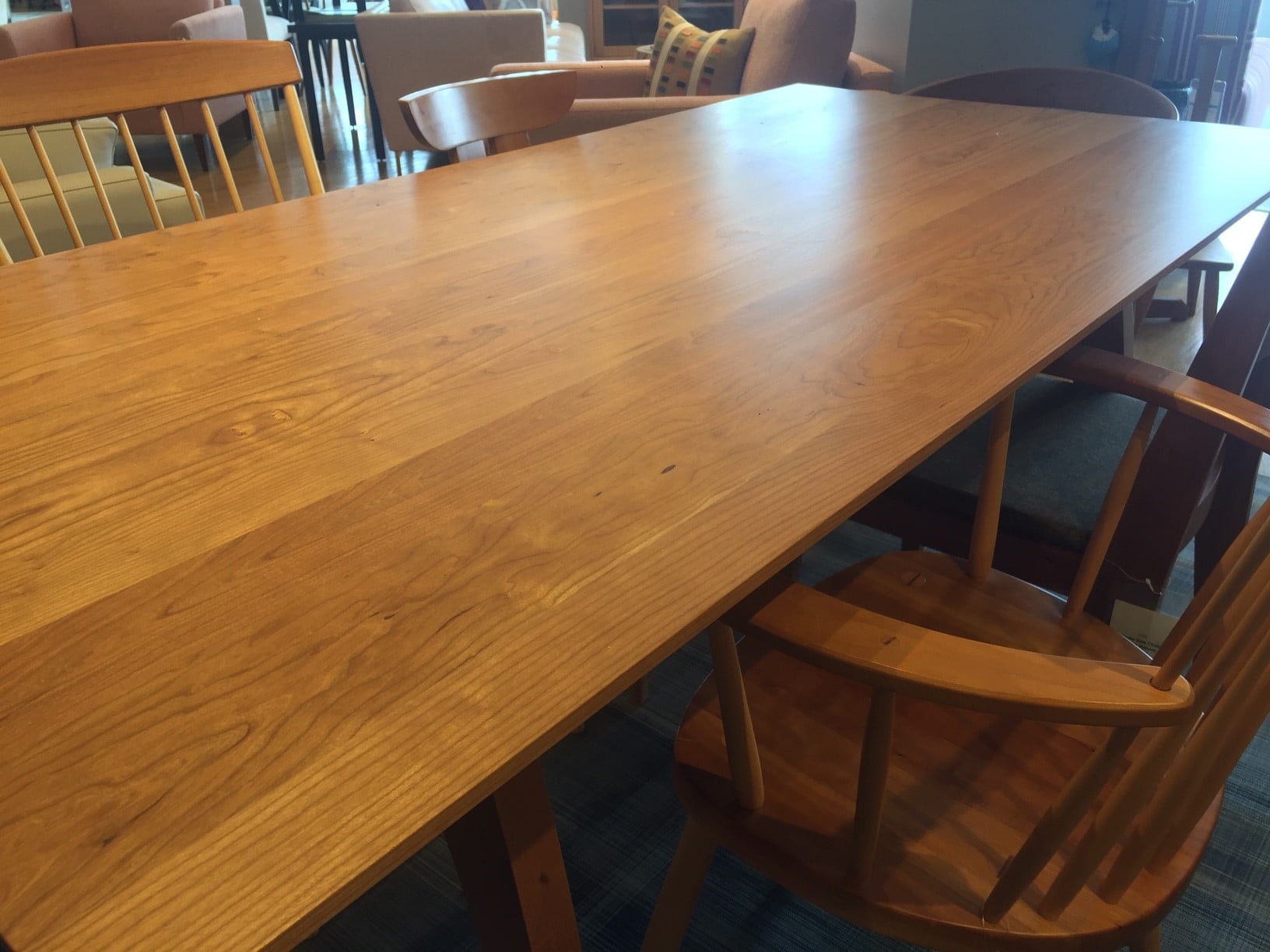 "It's a transitional style and it has classic lines so it looks great in all spaces. It's streamlined but not farmhouse. The Chelsea Table is wonderful for someone who wants a high-quality, rugged table but doesn't want the visual heaviness."
Because it doesn't have legs, there's less bulkiness and more space underneath. Hawley says, "The trestle base without an apron frees up space underneath for any size chair. Contemporary chairs look great with this style table." When it comes to cost, she says, "It starts at $1,729 for cherry, maple or oak. It's a steal for the quality and beautiful design ."
Visit the Cambridge showroom (or any of other locations) to see the Chelsea Table in person, as well as our collection of beautiful, locally-made, hardwood dining tables.
Furnishing a dining room Check out these articles:


Author: Julia Maiman
Julia is a writer, blogger, and believer in the smell of old books. She has been crafting stories since she could put pen to paper. She is also a lover of dogs, traveling, and Led Zeppelin.