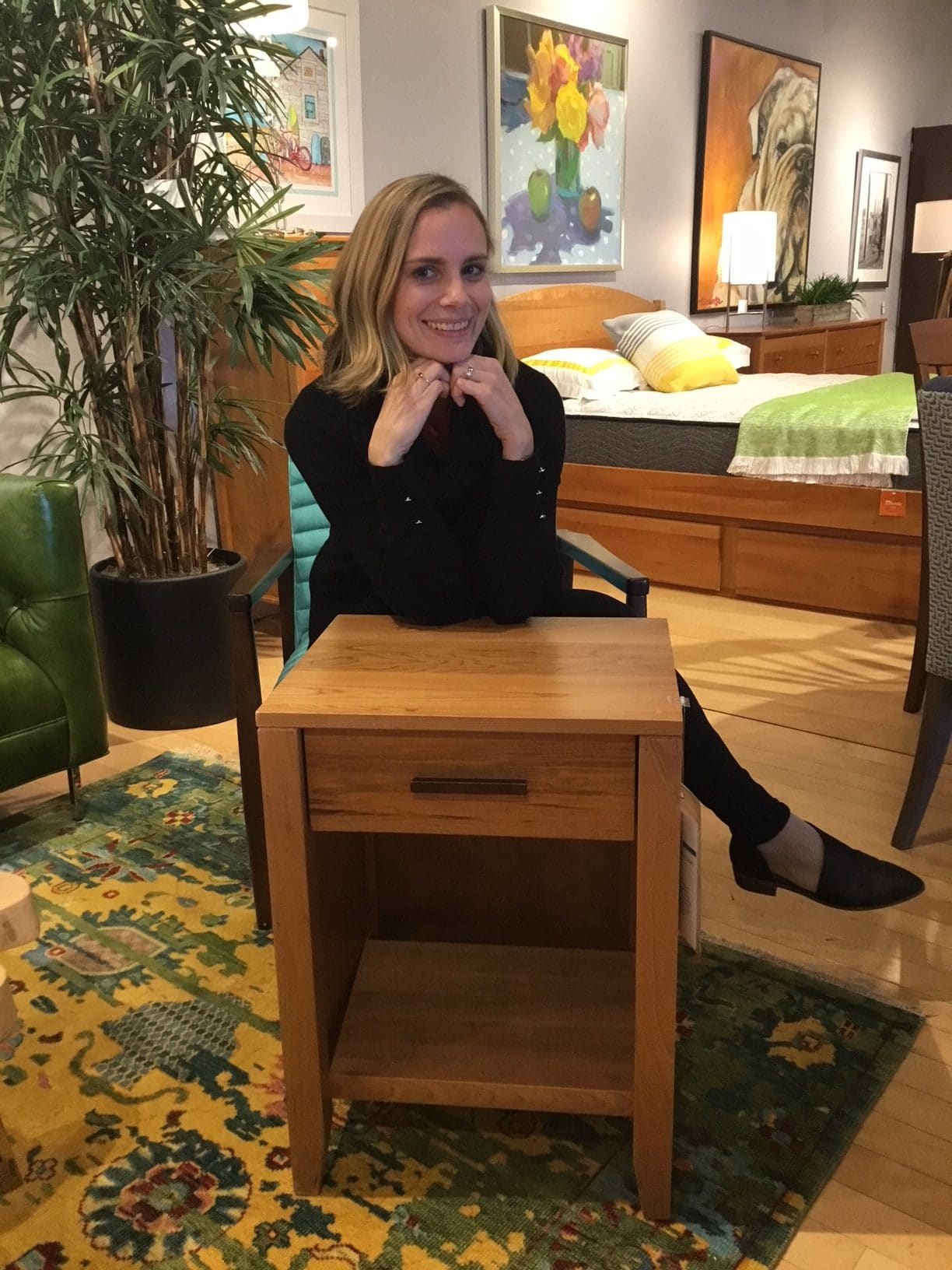 This week, Alisha Simkhovich tells us about her pick of the week, the Luna Bedroom Collection from Wilton. She loves it so much she has a few of the pieces in her home! The Luna is available in several pieces of varying sizes, including a nightstand, a dresser, a gent's chest, a sweater chest, and several media storage options. "What I love about the Luna is how incredibly beautiful the wood grain is. It really glistens in the light" She explains. "I also appreciate that it's made right here in Massachusetts." She describes, "It's all natural cherry wood so it's going to last a long time, and I love the walnut pulls, they're really simple and classic." Out of the collection, her favorite is the 6-drawer dresser which she has in her bedroom. "I don't have anything on top of it, I keep it clear because I want to see the beautiful qualities of the natural wood."
The Luna Collection is constructed solidly with durability and longevity in mind. It's dovetailed on the inside and has "compact and sleek looking drawers." "I love the clean, modern look. It can go with anything, you can do another piece in a walnut or a darker cherry and it'll still look so nice together. Every single piece of wood is a little bit different, so it really makes it unique." For more information on the beautiful qualities of natural wood, read our Homeowner's Guide to Natural Wood in Furniture.
Check out the Luna Collection here. Or better yet, come into a showroom to see it for yourself and talk to our designers about our locally crafted, hardwood furniture.