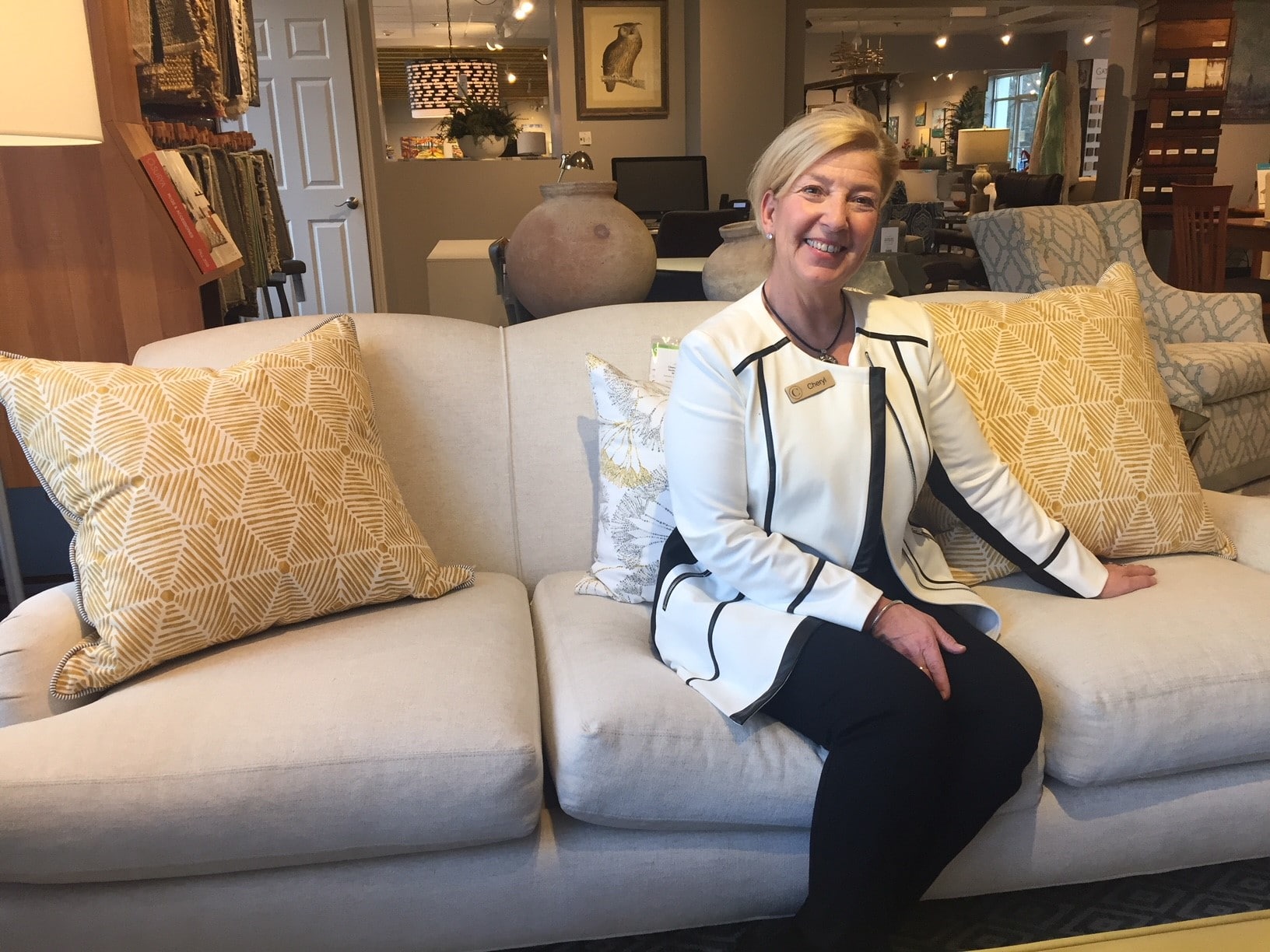 Cheryl Harrington, from our Pembroke showroom, has a favorite this week. And it's the aptly named Cheryl Sofa! The sofa is an English arm, tight back sofa. "It's always nice and neat looking because of the tight back," she explains. It's 42" inches deep, making it cozy and cuddly, and perfect if you're tall. "It's a classic design, and you can put a couple pillows on the arm if you want to nap, relax, or watch TV." Cheryl loves the versatility of the sofa, "You can dress it up or dress it down, and it comes with two big pillows. I love the leg, but you can opt for a feral instead if you don't like that look." There are numerous fabrics to pick from, as well several different finishes for the leg. "I love the French seam, I just think it's such a pretty sofa."
Check out the Cheryl Sofa, and read our Sofa Style Guide to discover which sofa style is perfect for you.
Come into a showroom near you to browse our varied selection of sofas and upholstered chairs.