Our pick of the week comes from Carolyn Ricciardi, a Design Consultant in our Pembroke store. It's the Sally Swivel Chair, a chair she loves so much she bought 2 for her home!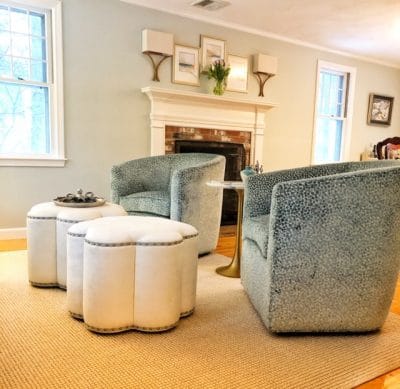 "The nice thing is that someone like me, at 5'4, is comfortable, as well as someone who's 6 foot tall." Because it's transitional you can change the look with the fabric, opting for something classic like coastal stripes or a funkier look. You can also choose custom fabric to really personalize it. "It's transitional so it blends with any décor. It's just a good, classic chair."
Carolyn chose the Sally Swivel for her own living room. "I wanted chairs that could float without closing off the room. I love that you can see over them. And everybody who sits in the chairs raves about them. My friend the other day said, "˜This is so nice because I can turn and talk to you. I love this chair!'"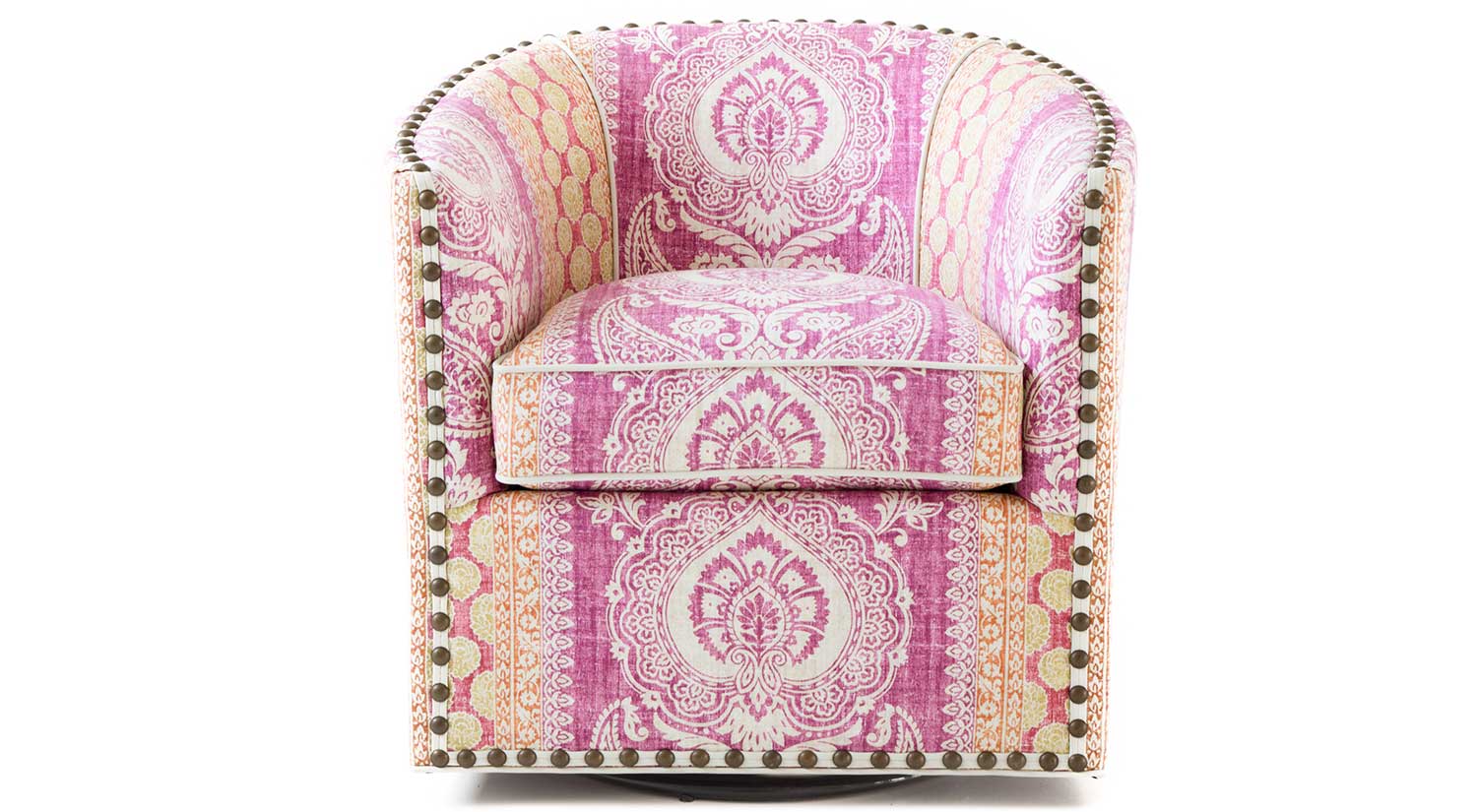 The Sally Swivel Chair starts at $1,089 and is also available as a non-swivel chair. It can be made with or without nail heads and comes in multiple fabric options. Carolyn says, "It's a versatile chair and it's narrow and not too deep, you can see over it. It's also a great price point for the quality."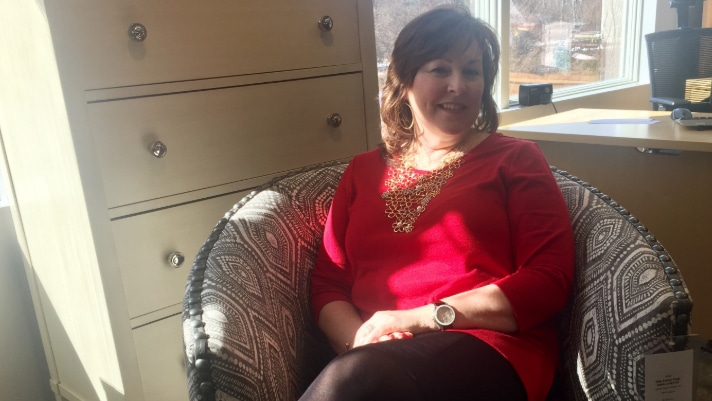 Check out the Sally Swivel Chair on our website, or in person at any of our 6 showrooms across Massachusetts.
Considering a living room makeover Check out these articles for inspiration: