There are a lot of variables that go into making a high-quality piece of upholstered furniture. We're breaking down everything you need to know about sofa construction—from the frame to the cushion, so when you make a buying decision you'll be as informed as possible.
Construction of the frame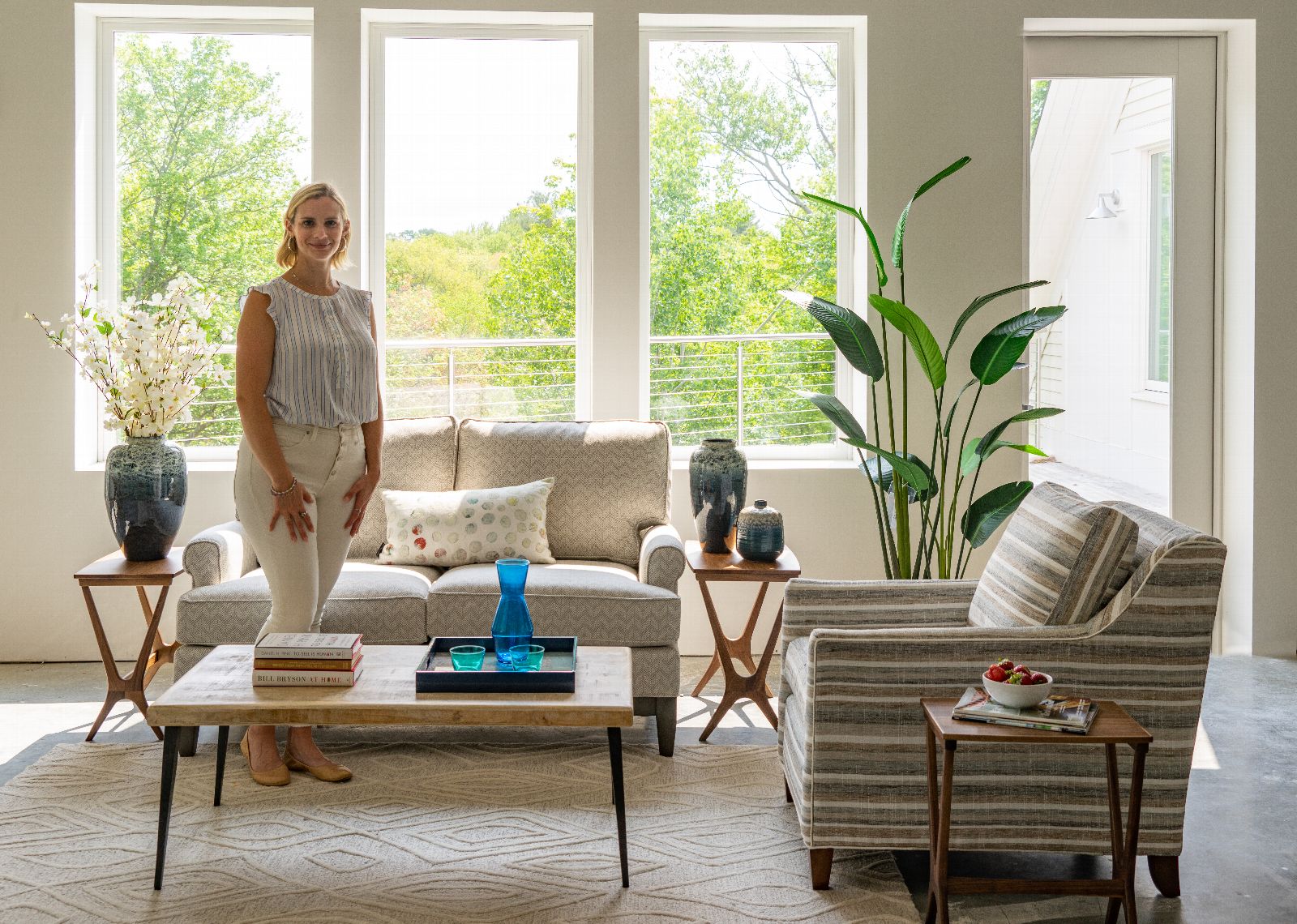 Eight-way hand-tied
Eight-way hand-tied suspension is labor-intensive and tends to cost more, but offers great support and a soft feel.
Springs inside the sofa are secured to each other and the frame with twine in eight different spots; the idea is that the web of twine will stop the suspension from shifting and offer continuous support.
There are a few downsides with eight-way hand-tied sofas. There's a chance that strings can break, but that is unlikely to make a significant impact. Additionally, some eight-way hand-tied suspension is created with wire instead of twine - which may not break but can squeak.
You'll see this type of suspension in high-end sofas. First, verify with a salesperson or the manufacturer that it's the real deal - fake eight-way hand-tied suspension exists!
Sinuous springs
Sinuous springs are arguably the most common type of sofa suspension on the market. What does this type of suspension look like?
Pieces of metal, spaced a few inches apart, zig-zagging perpendicular to the front of the sofa. Sinuous spring suspension tends to feel firmer than eight-way hand-tied.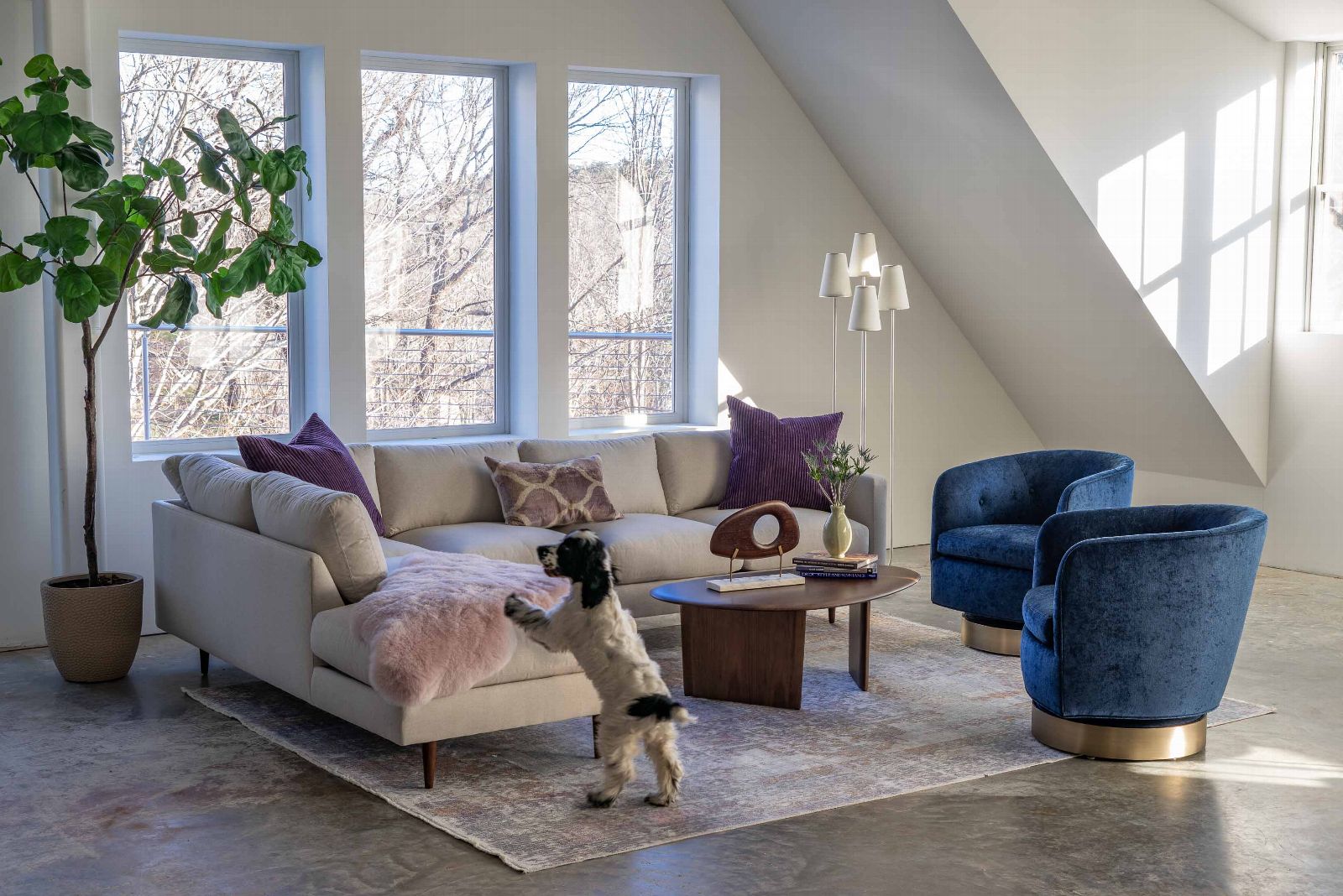 Drop-in coil springs
Drop-in coil springs are a less labor-intensive version of other types of spring suspension; coils are mounted on a metal frame, which is then added to the furniture as its own single unit, rather than being attached directly to the furniture's frame.
The plus side is you get the same kind of spring suspension as eight-way hand-tied at a fraction of the cost.
The downside? A lot of metal-to-metal contacts, meaning the sofa could squeak and it may be quicker to sag.
Webbing: Polypropylene
Polypropylene webbing consists of plastic fabric tightly woven together, then attached to the frame with clips or staples. This quality of this type of suspension varies.
Low-quality webbing - like the kind you'd find in a beach chair - won't last long. High-quality webbing - like the kind you'd find in the seats of your car - is well-equipped for a high-level of wear and tear.
You're likely to find this kind of webbing in contemporary sofas when there's not enough space between the bottom of the sofa and the floor to accommodate springs.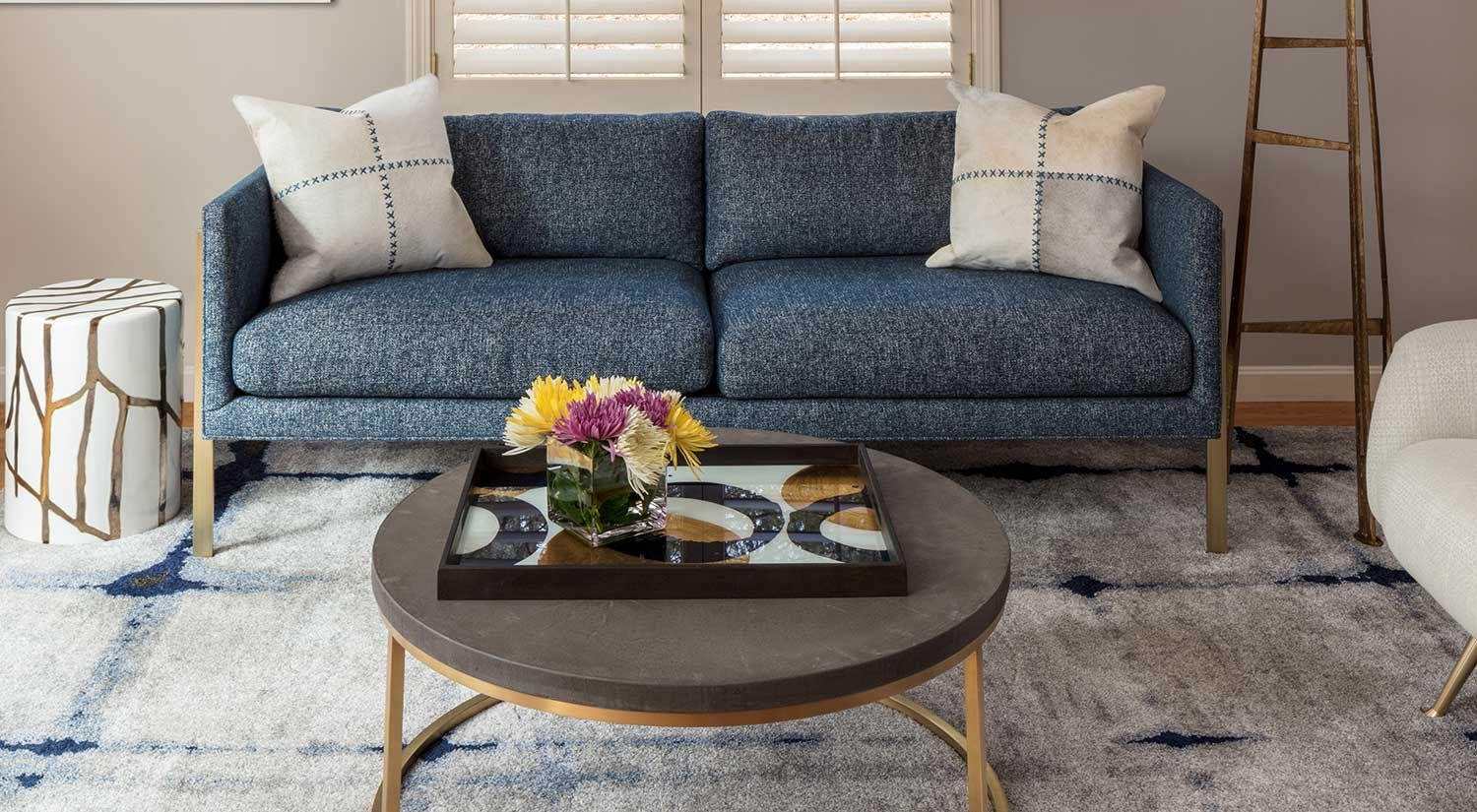 Webbing: Jute
There's a wide range of weights, qualities, and fibers that can be found in jute webbing - meaning that you're never really sure what you're getting.
Ultimately, it is known for sagging faster than any other suspension option and tends to be found in the lowest-quality furniture. If you do purchase jute webbing, make sure that it's at least 11lbs per 144 yards.
Let's talk price point
At the highest price point, you'll find eight-way hand-tied seating suspension and high-quality sinuous spring suspension. Sinuous springs are the most common in mid-range sofas, and a lot of budget sofas will use low-quality webbing in their various materials.
It's ultimately up to you to decide what you want to spend, but keep in mind that a seating suspension that is well-made will keep your sofa from bottoming out. Further, a well-made seating suspension will offer a firmer, longer-lasting comfort.
What about the cushions?
Choosing a cushion core is more about preference than anything else, as the features of each material are different and the quality can be comparable.
Sofa cushions are available in either all down (these are usually a feather and down combination) or all foam. And there is a third option of a down and foam combination.
Down cushions
It used to be that down cushions were considered the best cushions available. They were and remain the most expensive.
Down-and-feather cushions are soft and cushy. If you enjoy the experience of sinking into your couch, down could be your choice.
As you might imagine, this also means that a down cushion will change shape as you use it; they don't return to their original form once you've sat in them. This gives down-cushion sofas a more casual, less formal or structured look.
If you choose all down, you'll need to fluff your cushions regularly. This helps redistribute the feathers evenly throughout the cushion. We suggest fluffing your sofa daily, especially if it's in a high use area.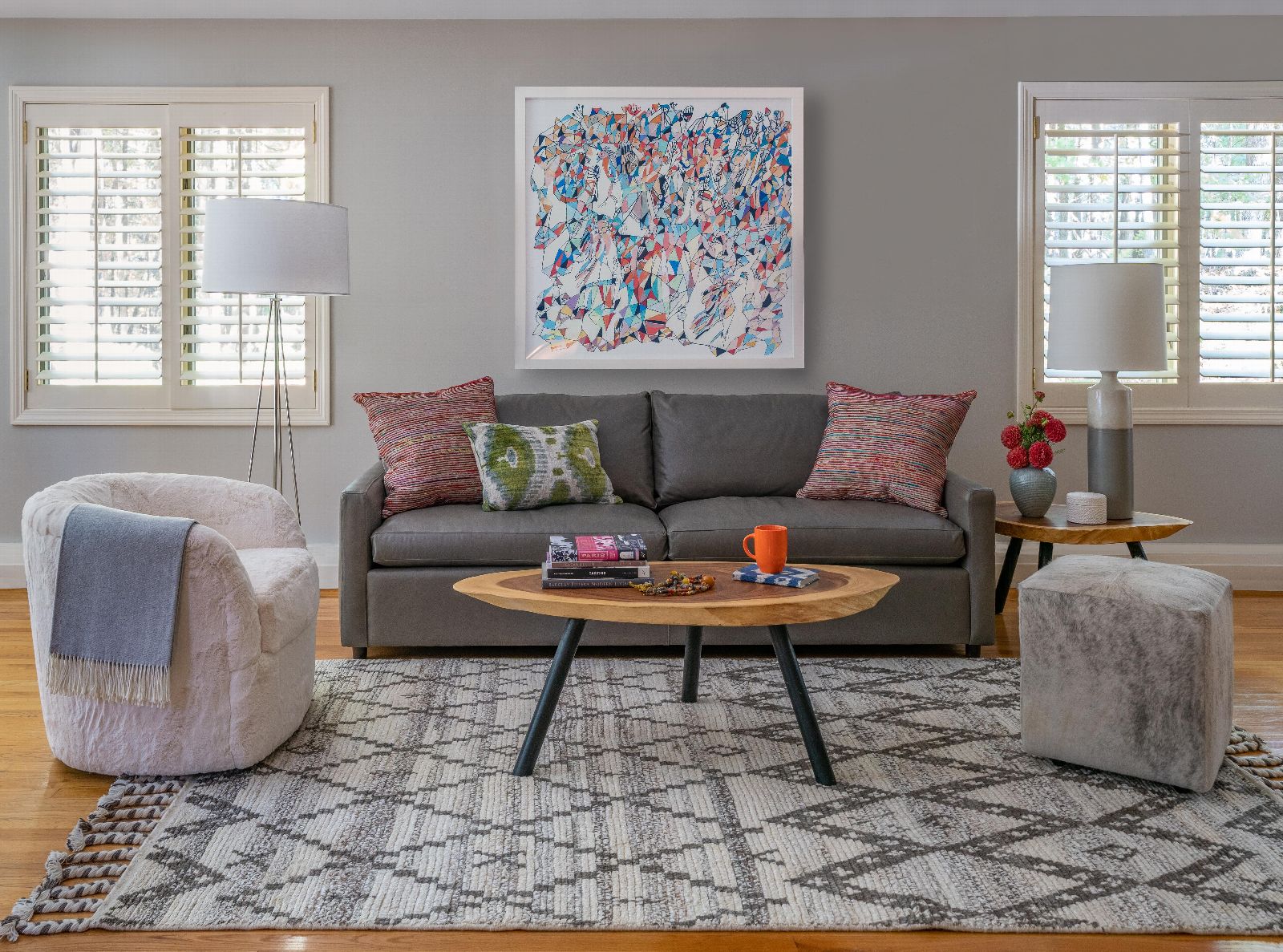 Foam cushions
Where down doesn't hold its shape or bounce back, foam retains its form and quickly recovers after being compressed. And while down is natural, foam is largely synthetic.
Foam can be manufactured in many ways and quality varies widely. But in general, foam provides a cleaner, "buttoned up" appearance.
The feel of a foam cushion tends toward being more firm. These are the cushions you sit on. For those who prefer more support, foam is an option to explore.
Some people favor natural materials over those that are human-made. While most foam is made of chemicals, there are some more natural options. Look for soy-based foams, which feature as much as 30% soy—the highest concentration available.
Foam plus down cushions
Most people like a little of what down offers and a little of what foam offers. Manufacturers responded by creating cushions that feature the best of both: foam wrapped in down. These types of cushions are the most popular options.
The down is held in pockets on the top and bottom of the cushion, so the down and feathers don't migrate much. You get the comfort of down, without the maintenance.
There are two primary ways these combination cushions are constructed: with or without springs. The primary difference here is that cushions with springs are more firm and have a more solid structure.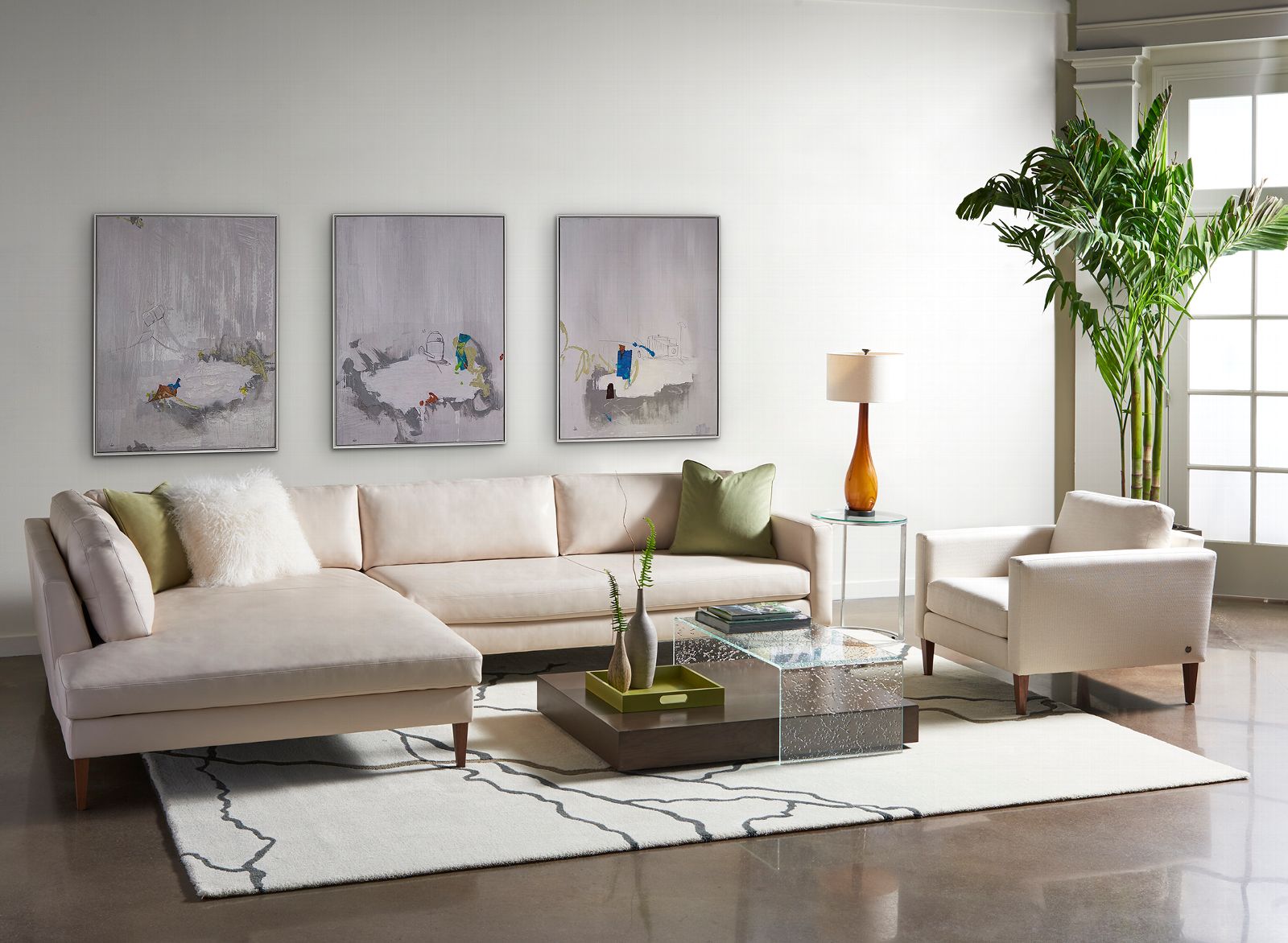 Come into a showroom!
We know there's a lot to consider when it comes to choosing a high-quality sofa for your home. And we believe that the more you know, the better decision you're going to make for your lifestyle.
To learn more about sofa constructions, chat with any of our design consultants in a showroom. They'll walk you through the process and help you choose the perfect sofa for you.