Your second home, whether it's a rustic cabin by a lake or a breezy Oceanside cottage, is an opportunity to curate a relaxing space. It should be an escape and a vacation. We want to help you choose the right pieces and curate a style you love.
We spoke to our talented team of designers in the Pembroke showroom to get all of their expert tips on furnishing a summer home.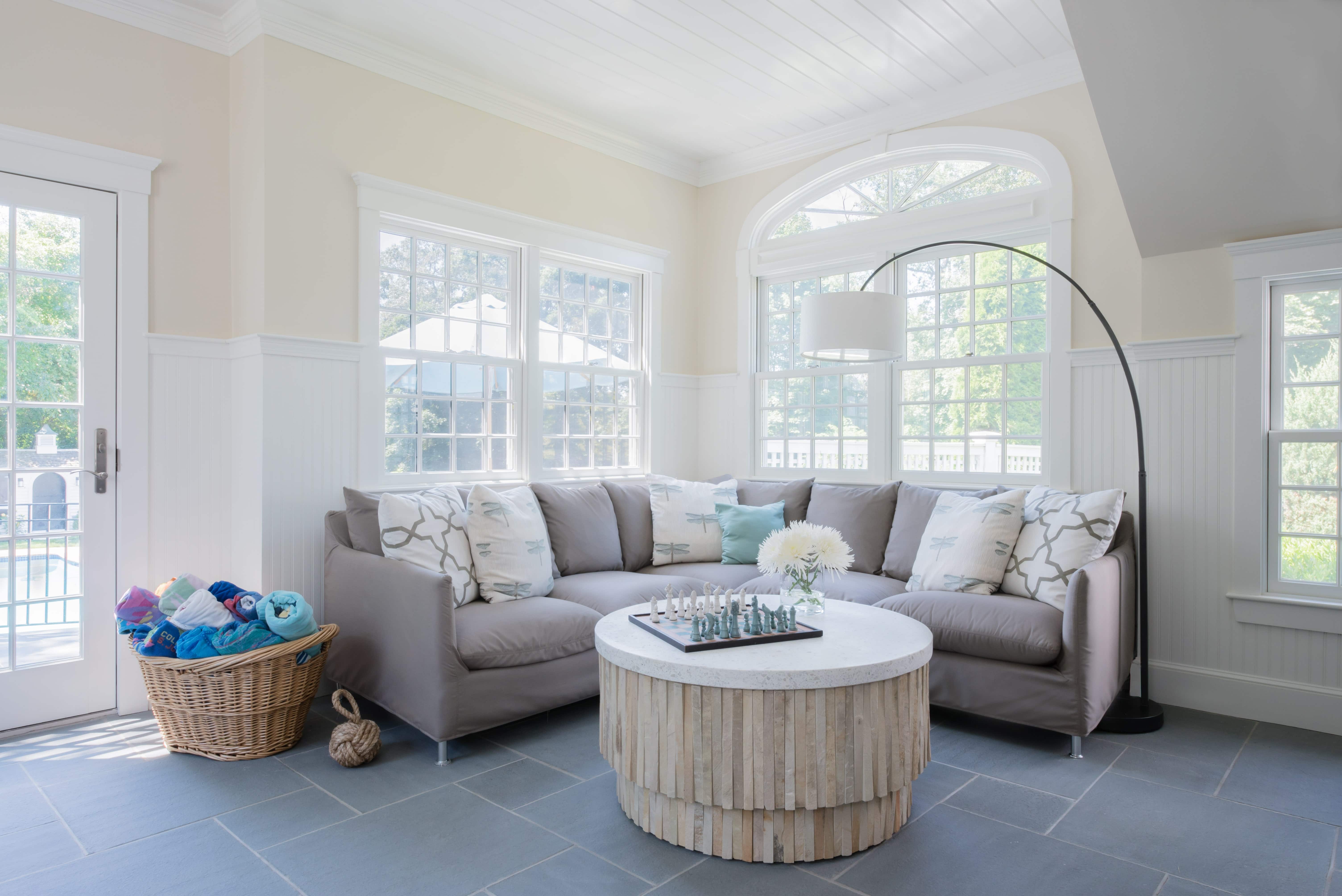 Where to start
When it comes to decorating a space, you should always begin by asking yourself a few questions to get an idea of where to invest your money. The first, and most obvious, being: what do you need Is your home partially furnished What are you taking with you and what do you need to fill in
Finally, consider the scale of the house as well as what's important to you for your lifestyle. Because this is your second home, your lifestyle may be different than it is at your main home. Will you have kids coming in from the pool Will you be hosting gatherings Are comfort and function your top priority
Read More: 5 Steps to Start Your Home Décor Project in 2019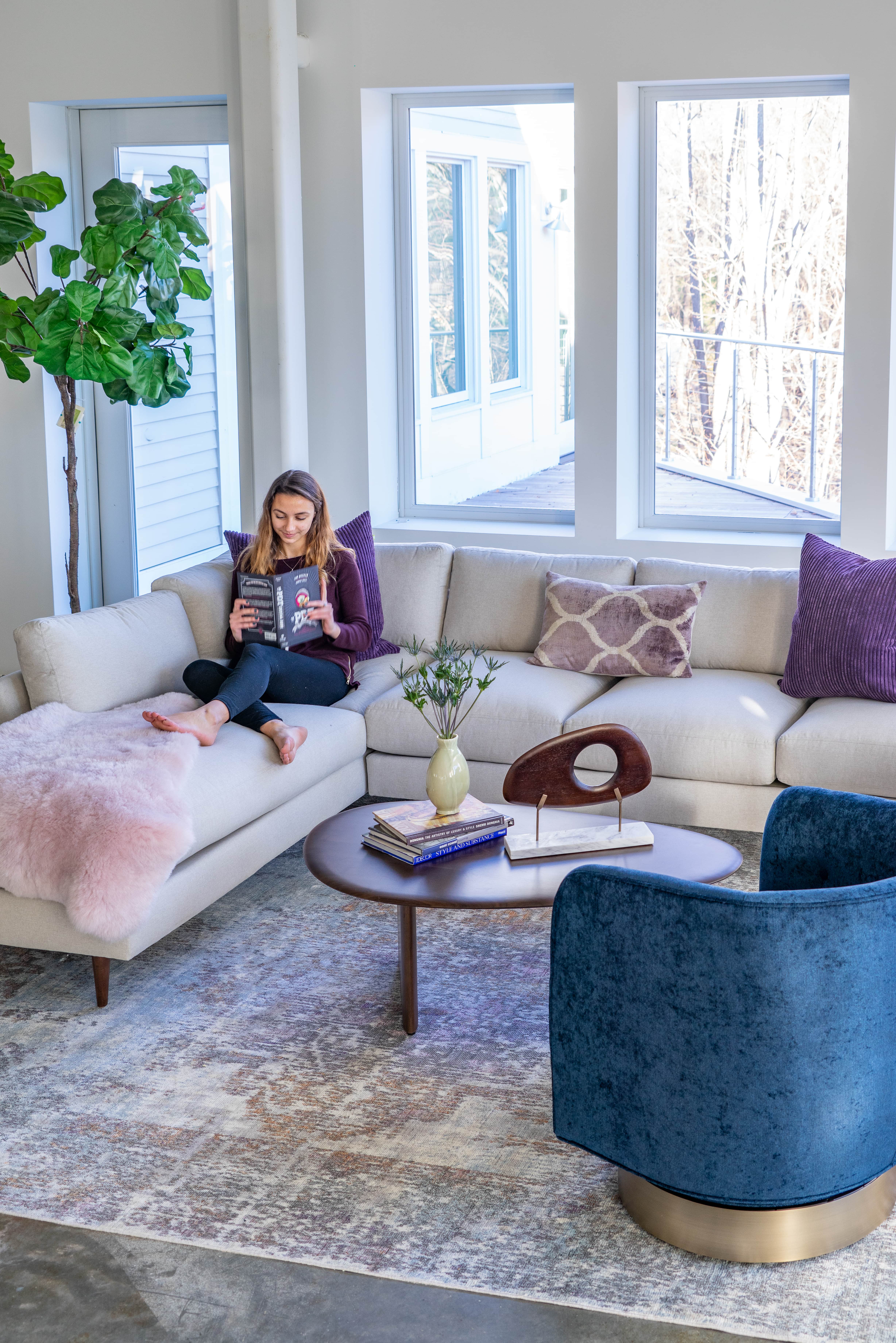 Best furniture for a summer home
When it comes to a summer home, there are a few furniture pieces that stand out as being important to invest in. Will Correia, says, "A sleeper might be in your future. Multi-purpose pieces like this are great to have if you have family coming to stay."
And speaking of sleep, our Pembroke designers all agreed that mattresses are really important. Lucia Ventura describes, "Some people assume they want a cheap mattress because they may not be spending the whole year there." But, Will adds, "You go to your second home to rejuvenate and relax. So, a good, restful mattress is really important."
You also want to think about the gathering spaces in the home and choose furniture that brings the family together. Lucia says, "You'll want to have a solid, high-quality dining table that's big enough for the whole family. And you also want to invest in a great couch."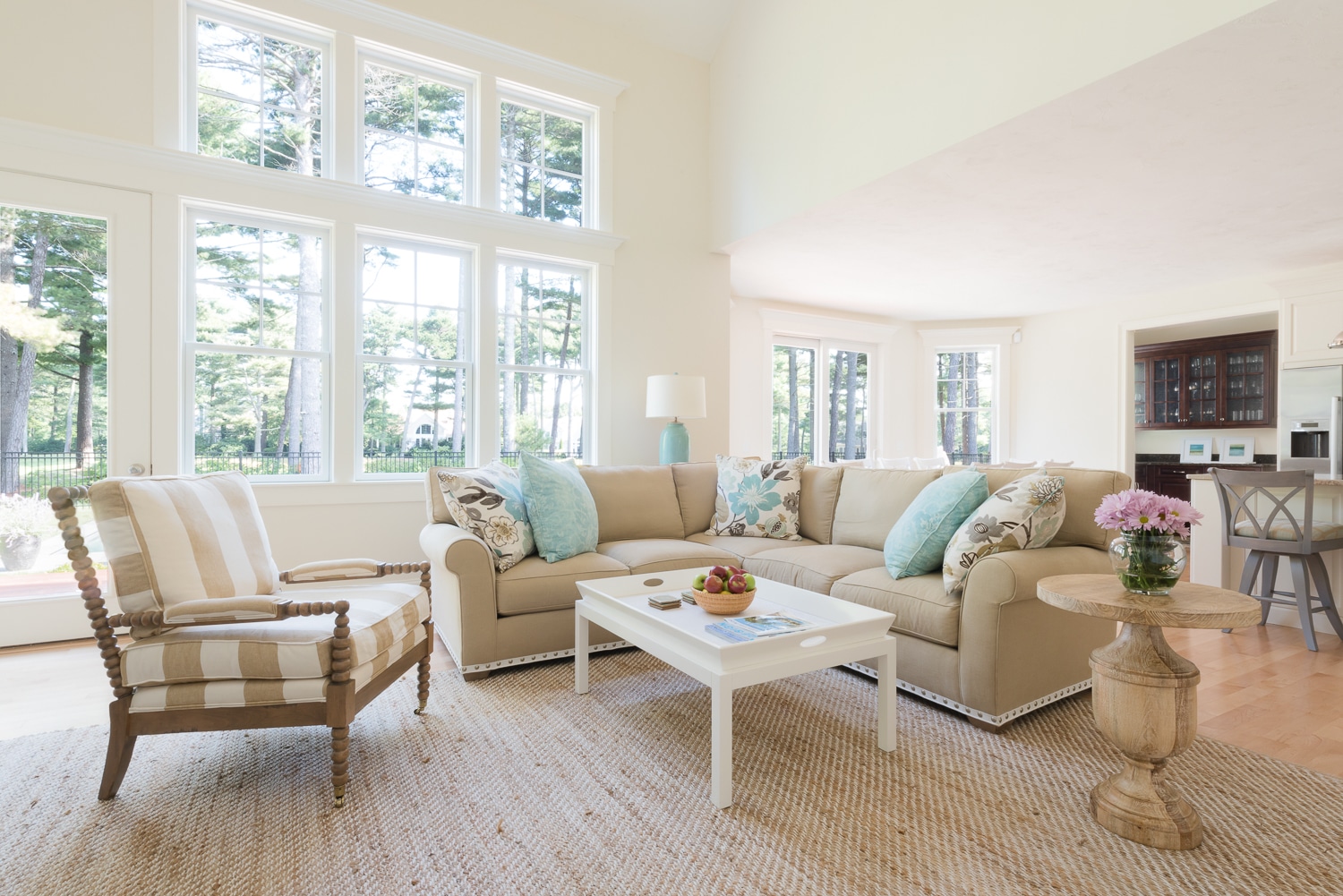 When it comes to fabric for your upholstery, they recommend Sunbrella and Crypton and high-performance fabrics that will hold up to the sun, water, and heavy use. Ultrasuede is a great option that's easily washable if you like that faux suede look.
Importantly, they recommend staying away from leather. "People tend to want to do leather," Lucia explains, "but it won't be comfortable in the heat and humidity. It can crack and fade over time and isn't the best for wet bathing suits."
"We also typically stay away from linens. There are Crypton options that look like linen so I would stick with those. Linen absorbs everything; so you may like that look but it won't hold up in terms of cleanability." If you love the look of linen but don't want the maintenance, you could opt for a linen headboard or bedspread.
Read More: Sunbrella, Crypton, and Ultrasuede: An Overview
Curating your style
Once you think about the functionality of the pieces in your summer home, you can move on to the fun part: the style. Style is personal, highly subjective, and can have a huge effect on the mood and feel of your summer home. Lucia and Will outlined styles they come across regularly, as well as a few of their own personal style preferences.
Beachy styles, in Lucia's opinion, fall under three main categories: The Malibu look, the Hamptons look, and the Cape Cod look.
She says, "Malibu to me is super comfortable but very, very sleek. It's very modern and minimalist. Whereas a Hampton's style tends to have a bit more of an English look. You'll see a lot of linen, soft, warm woods, a monochromatic color scheme, and maybe an English arm and a turned leg."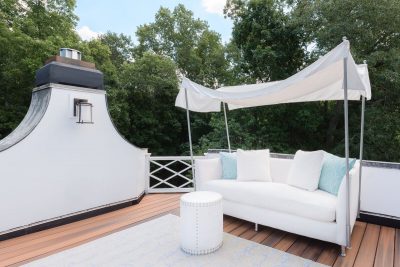 She goes on, "Cape Cod is really about color. It could be a red, white, and blue color scheme or it could feature a lot of ocean tones like aqua. A pillow with a crab on it is very Cape Cod. You'll see a lot of painted wood and nautical themes. It has a reputation for being kitsch but there are ways to make it elegant."
There is, of course, no need to categorize yourself into any of these styles. You may love a combination of these looks, or something else entirely. The point for a lot of people is to use the space as an opportunity to expand your style. Will recommends, "Having fun with color because it's not your everyday home."
Lucia adds, "If your regular home is traditional, you may want to explore a more rustic look or a west coast feel." For your lake house, you may want to veer away from your monochromatic main home and explore wood accents, natural fibers, and color.
Find inspiration and talk to a designer
When it comes to decorating and furnishing a second home, it's all about finding inspiration. Scour magazines, HGTV shows, Pinterest, and Instagram to get a feel for styles you love. This is your opportunity to curate a space you love and create the vacation home of your dreams!
Finally, talk to a designer you trust who can help you space plan and choose beautiful, functional pieces for your home. Visit one of our showrooms to get inspired and talk to a designer. They'd be happy to help you at any stage of your design journey.


Author: Julia Maiman
Julia is a writer, blogger, and believer in the smell of old books. She has been crafting stories since she could put pen to paper. She is also a lover of dogs, traveling, and Led Zeppelin.