Performance fabrics have become increasingly popular over the years. And although these fabrics aren't invincible, they're far more cleanable and durable than others than the market; making them perfect options for those with small children or who prefer to worry a little less when it comes to their upholstery.
We spoke to Cindy Rubenfeld, our manager in Middleton, about the three most well-known performance fabrics, Sunbrella, Crypton, and Ultrasuede.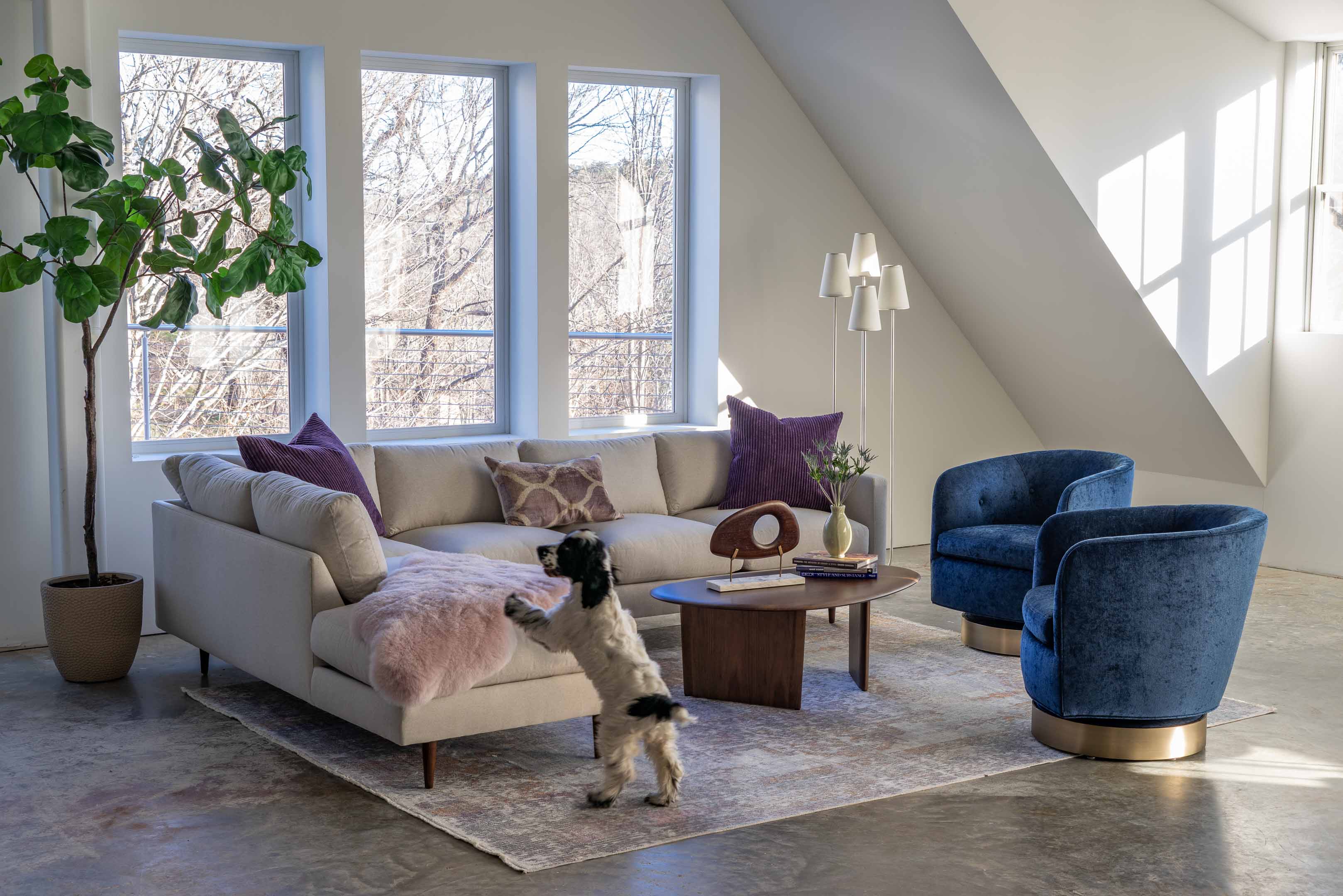 What are they?
Sunbrella
Sunbrella was originally invented for outdoor purposes with a heavy canvas feel that was extremely durable and fade-resistant. Over time, Sunbrella was adapted for interior upholstery. Cindy explains, "Sunbrella is the most colorfast and fade-proof fabric." It's also mold and mildew resistant and can be power-washed and cleaned with bleach.
Although it used to be a stiffer fabric, there's more variety now when it comes to textures, patterns, and a little more softness to the fabric. Cindy says, "Because it's bleach cleanable, it's a great option for a home with a pool or by the beach."
If you have a sunroom or a home with a lot of natural sunlight and you're concerned about the color on your upholstery fading, Sunbrella is the best option for you.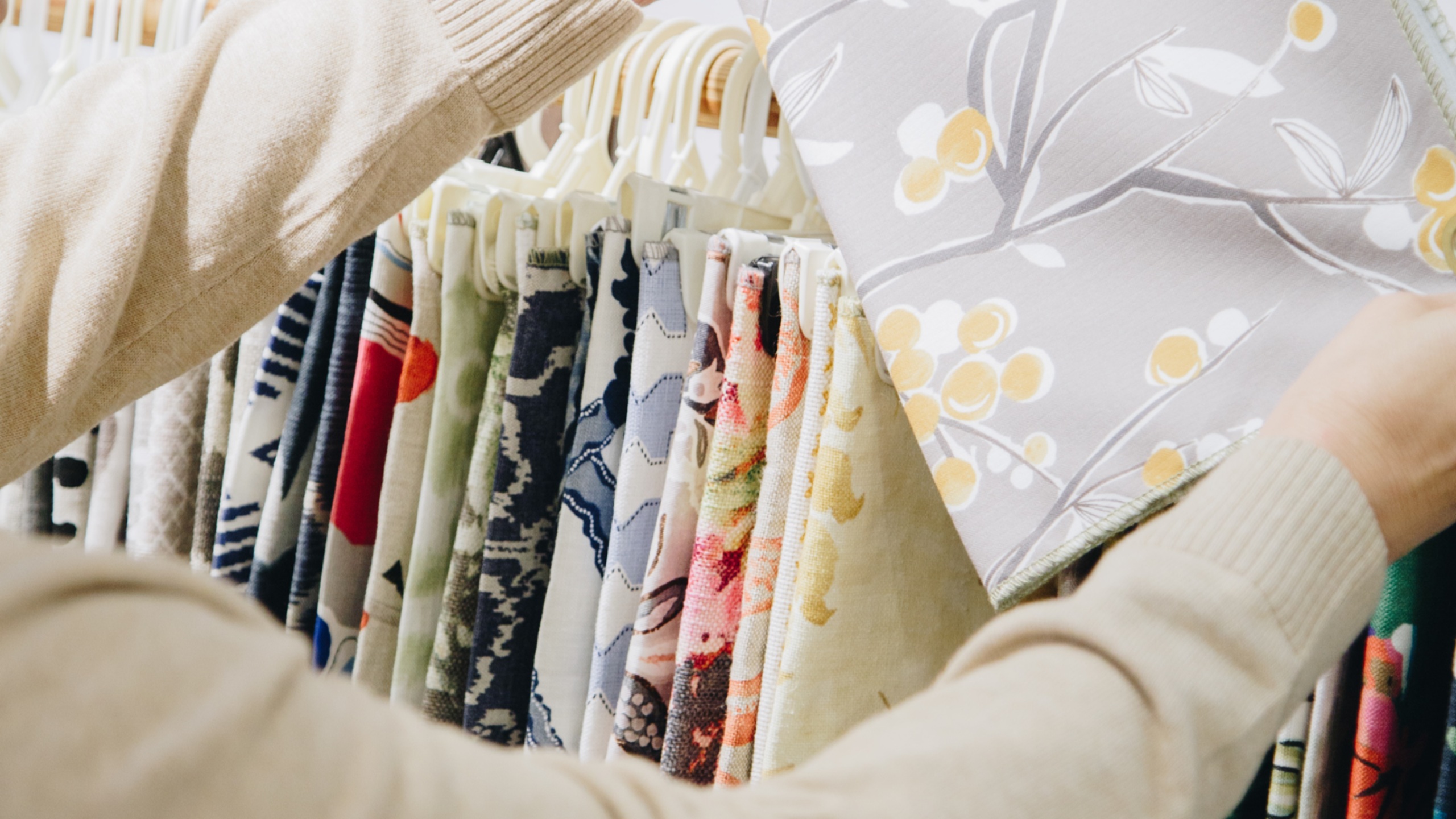 Crypton
Crypton is fairly well known now for its stain and odor repelling properties. Cindy explains, "Crypton is a process that's baked on to both sides of a fabric. It's GREENGUARD certified with low chemical emissions so it's safe for the environment and safe to have in your home."
Most liquid spills on Crypton will bead up, making the cleaning process pretty foolproof with a mild detergent. Cindy explains, "People like it because of its softness. It has a bit of a softer hand than Sunbrella."
It's also unique in that it comes in an array of colors, patterns, and textures. Cindy says, "You can use Crypton on just about anything and you can really adapt it to your space and your style."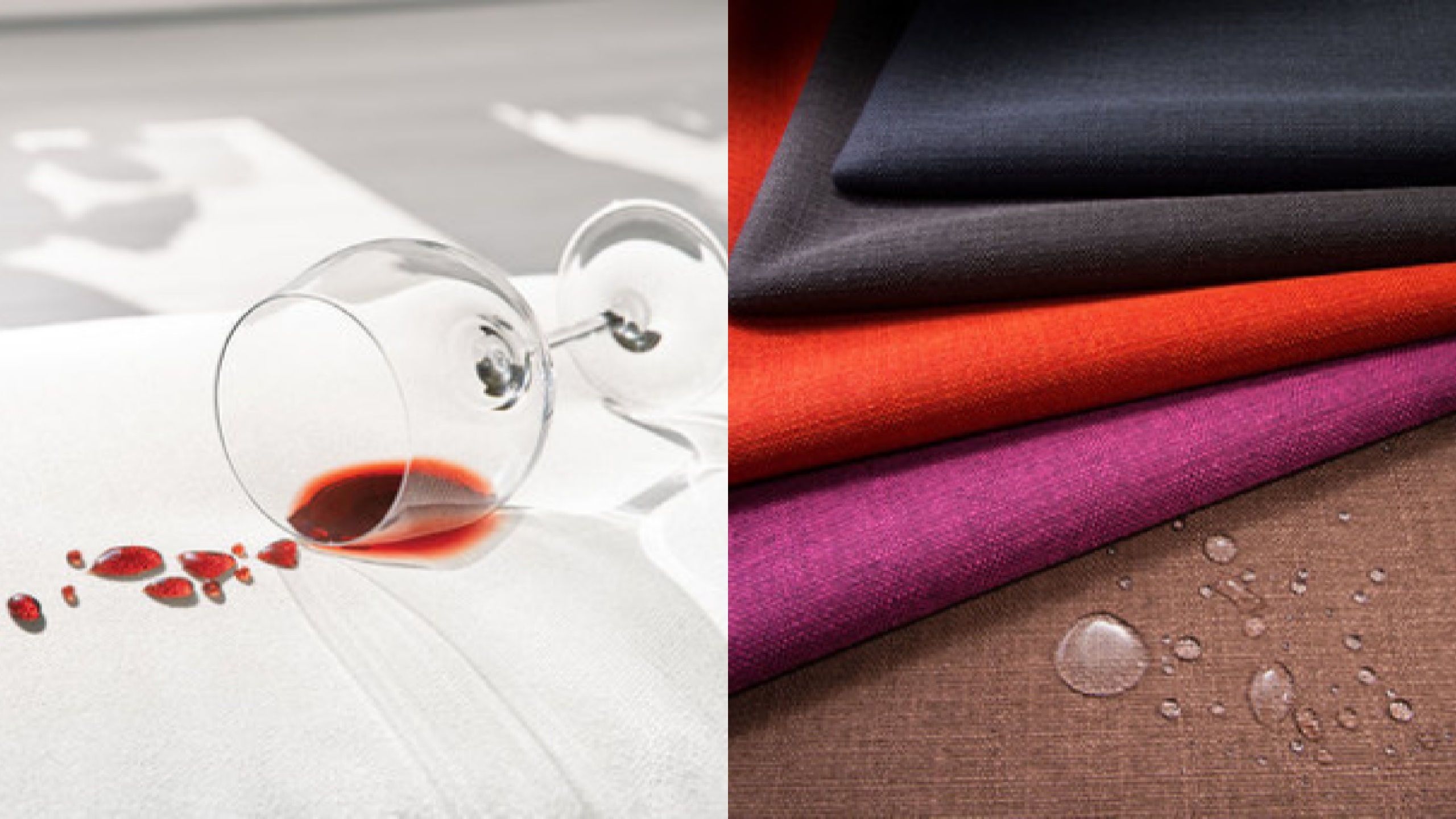 Read More: Best Upholstery for Kids, Pets, and Summer Homes
Ultrasuede
Ultrasuede was invented in 1970 and is made of ultra-fine polyester fibers that are spun together, resulting in what they call "a nonwoven fabric packed with unprecedented high performance and functionality."
It's widely known as being one of the most durable fabrics on the market and is abrasion-resistant and resists pilling. It also has a 10-year warranty. Cindy describes, "It's a very soft fabric, people like the feel of it. A lot of stains will come out of it and it comes in beautiful colors."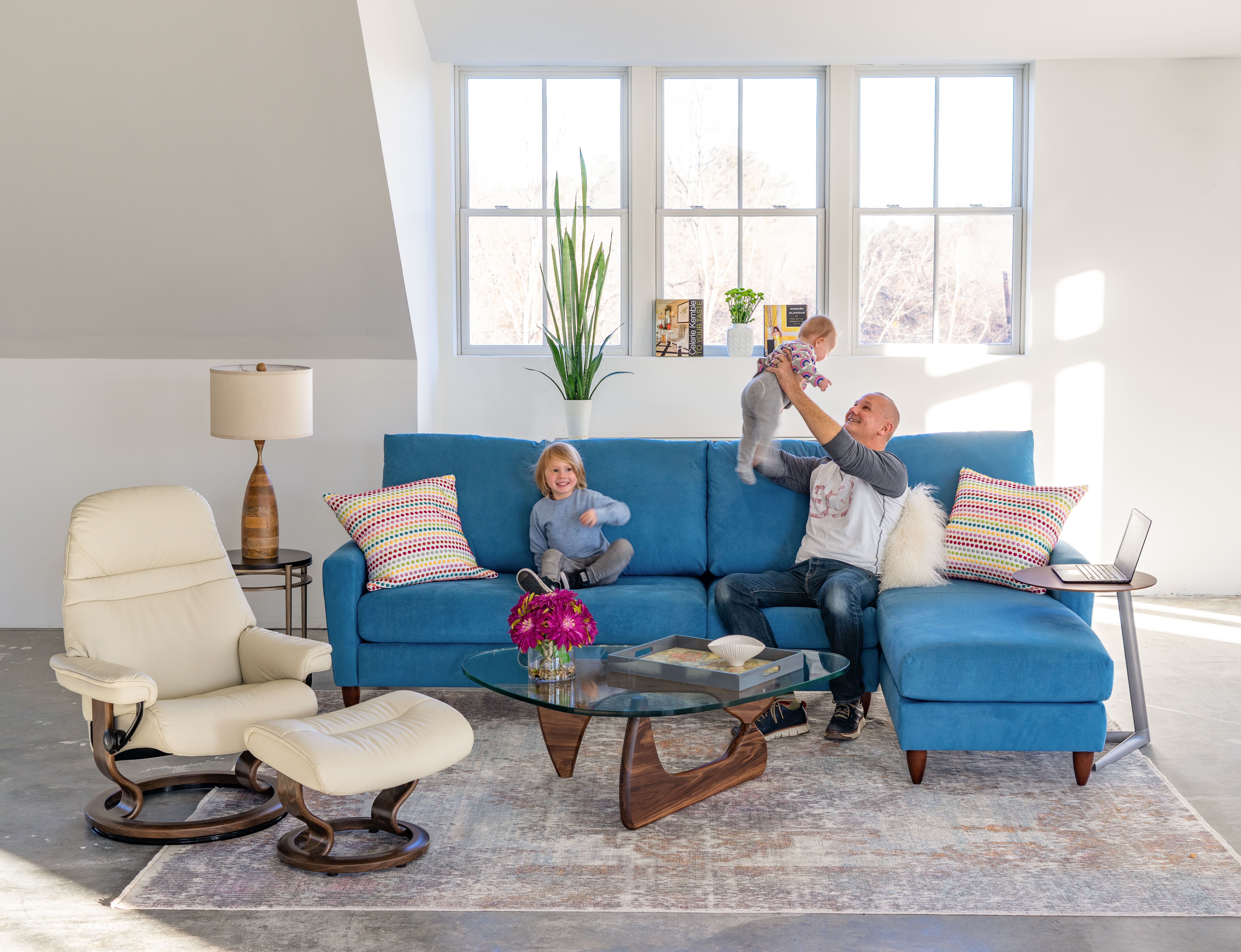 Most notably, Ultrasuede is not penetrable by claws and it doesn't retain odors, making it one the most pet-friendly fabrics on the market. If you have a cat that tends to tear up your sofas and you want durability in your upholstery, Ultrasuede is a great option.
Why are they popular?
Performance fabrics have become more popular as our lifestyles have changed. Rather than eating only at the dinner table, many people these days have a more lax attitude about where they eat. And if this is the case, having a fabric that's stain and odor resistant is going to be appealing.
Their popularity has also increased as the diversity of colors, patterns, and textures increase. Crypton, in particular, has a very diverse offering; varying in everything from texture to cost. Because this technology is only continuing to improve, we'll see more innovation and variety from Sunbrella, Crypton, and Ultrasuede in the future.
Read More: How to Pick the Best Fabric for Your Upholstery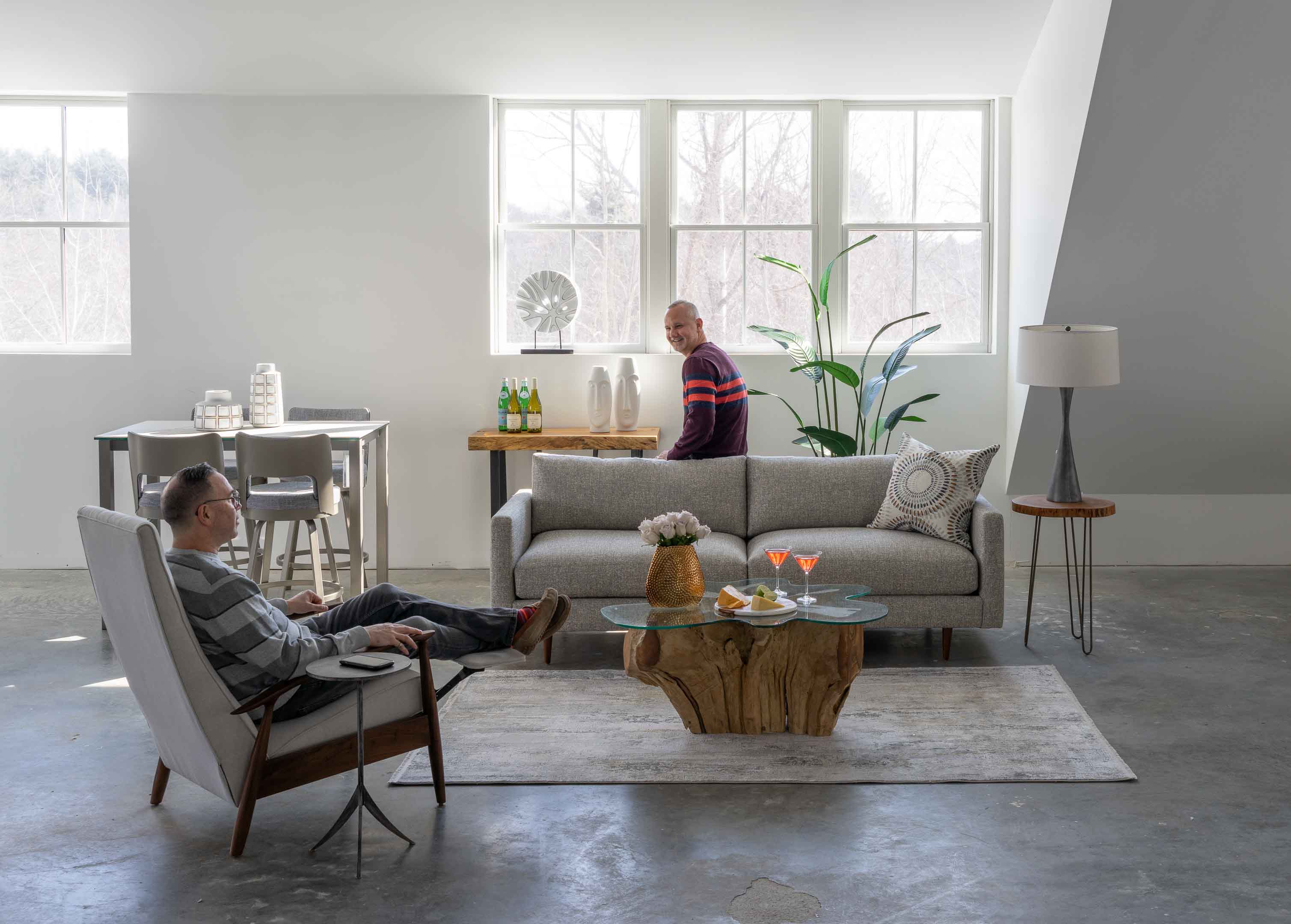 Are they right for you?
Determining whether or not a performance fabric is right for you comes down to your lifestyle and your budget. Cindy recommends asking yourself "What's your lifestyle? How will the room be used and who will be using it?"
You'll also want to consider your budget. Cindy explains, "In general, you're going to pay more for a performance fabric placed on your pieces because of all the attributes they offer. It's worth it because you're going to get better longevity."
When it comes to cost, Crypton has some of the lower cost options, while Sunbrella and Ultrasuede run a little higher. Of course, it depends on the pattern and texture of the fabric as well. Read more about how fabric affects the cost of your upholstery.
It's also important to note that just because they are performance fabrics doesn't mean they're invincible. Cindy recommends, "You should still consider buying a Uniters protection plan. Fabrics can still rip or tear. The fact that it's a performance fabric doesn't mean you should treat them as though they can never be damaged."
Read More: How Much Does a Fabric Couch Cost?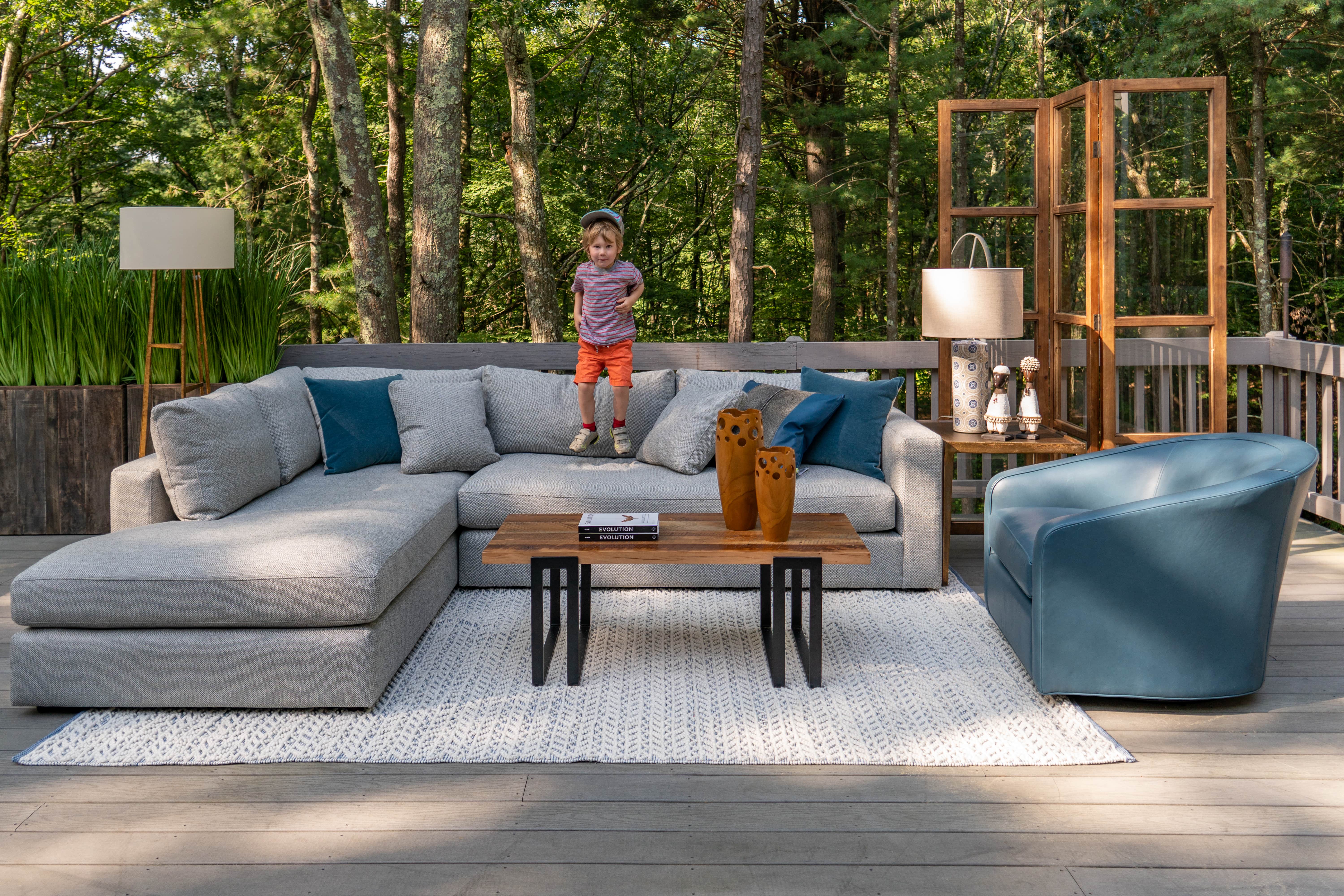 Learn more in person
Performance fabrics are popular for a reason. If you have kids, pets, or you just value the ability to easily clean your upholstery, performance fabrics can be life-changing. And each has its own unique qualities.
To learn more about performance fabrics, we recommend coming into one of our showrooms to talk with a design consultant. They can walk you through the different options and help you determine which fabric is going to be the best choice for your lifestyle.