Spring High Point Market has come and gone and our merchandising team has returned with their hands full of inspiration, ideas, and trends.
As in fashion and other outlets of style, home décor trends tend to be cyclical. Colors and textures from the 70's return, wallpaper comes back, and designers find ways to make old trends new again with modern takes on classics.
Spring is a wonderful time to refresh your style and add life to your home. Brian Bechard, our Visual Merchandiser, details his favorite trends from Market this year to help you do just that""whether you're looking for one piece to liven up your space or doing a major home makeover.
Green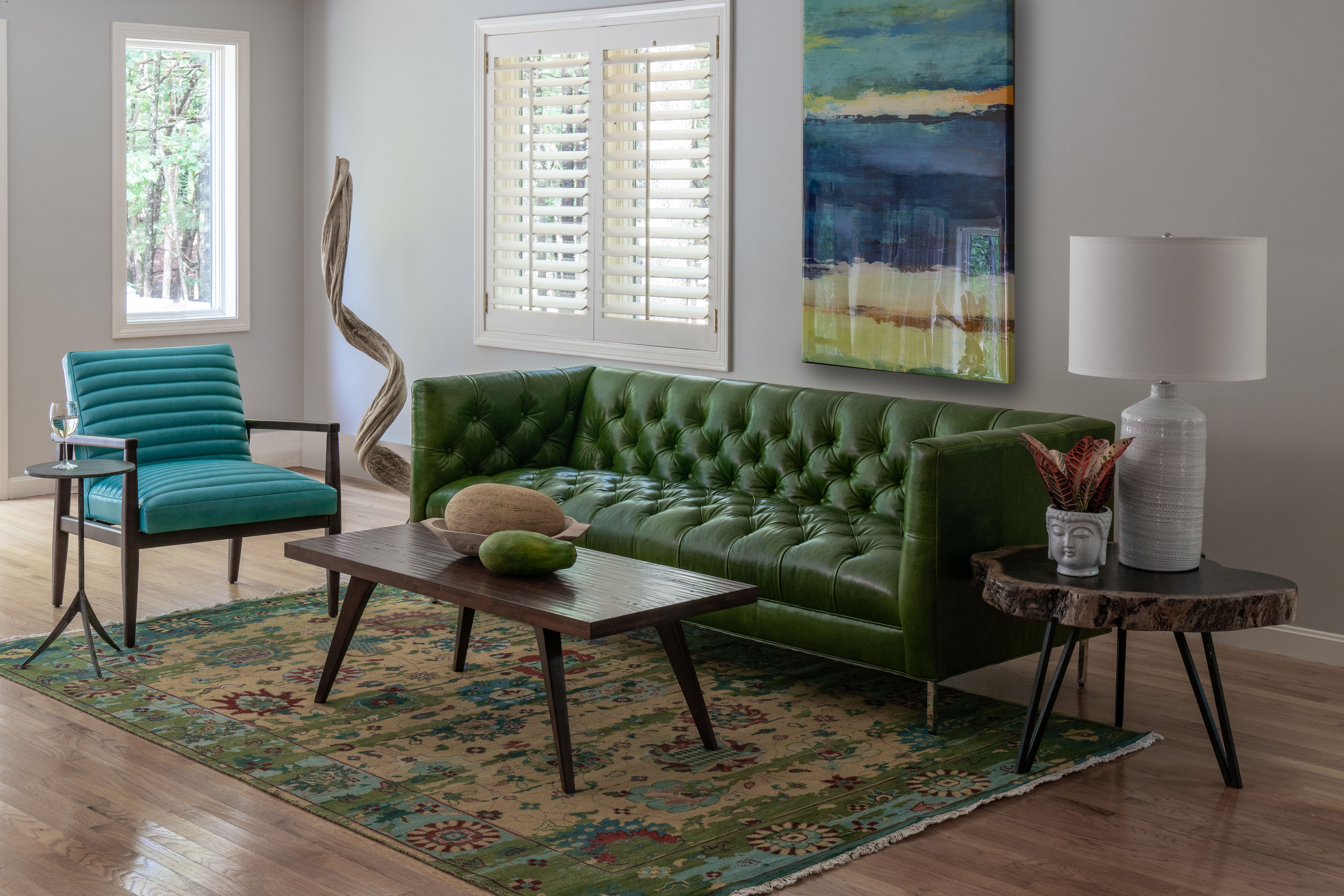 With each season, a new color tends to come out in prominence. This season it was very obviously green. Specifically, hunter green which Brian calls "nice and refreshing." Our team saw this shade on fabric, leather, case goods, paint, and wallpaper""in other words, everywhere!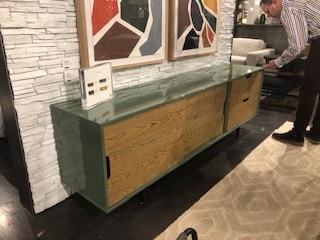 This shade of green pairs well with neutrals like taupe and grey. But, like Brian says, "It's a very versatile color and it works beautifully with blues." Our Harvard Sofa in Evergreen is an example of a rich green that makes an impact, yet manages to pair beautifully with a range of colors and styles.
A bold color like hunter green is a simple way to add impact and interest to your home. Besides green, yellow gold made a presence at Market as well. Keep in mind that color is highly personal! If hunter green doesn't speak to you, find inspiration elsewhere and follow your gut when it comes to adding bolder shades to your home.
Read More: How to Choose the Perfect Color Palette for Your Home Decor
Contrast Cord Stitching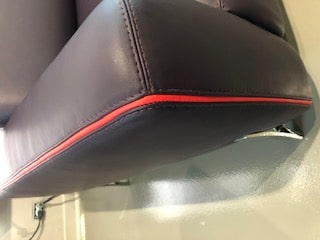 As the team traveled through the showrooms at High Point, they noticed contrast cord and detailed stitching framing sofas and chairs. The stitching tended to lean more casual and contemporary, often featured on slipcovered upholstery. It's a small detail but a great way to personalize your upholstery and make it your own.
Brian describes, "It's the equivalent of adding jewelry to your outfit. It's a nice detail that frames your sofa or chair and adds a little pizazz to the piece."
Boucle
While walking around the showrooms, the team noticed one texture trend everywhere: Bouclé. Or, in Brian's words, "The curly lamb look." Bouclé is both a yarn and a fabric, consisting of a looped or curled ply.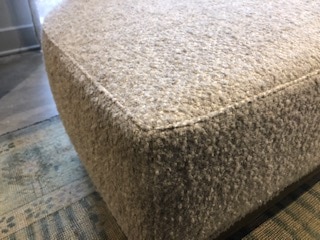 The fabric has a very soft hand and a cozy, fuzzy look. Hygge is still going strong, people. This textured fabric, even if added on just one chair, instantly adds a sense of coziness to your home. It has a casual and relaxed look, and like Brian says, "It's a great fabric for making your home an inviting space."
Another cozy trend that the team saw was thick, woven rugs as a simple way to add texture and interest to a living room or bedroom.
Read More: Cozy Living Room: How to Add Warmth to Your Décor
Live plant walls and greenery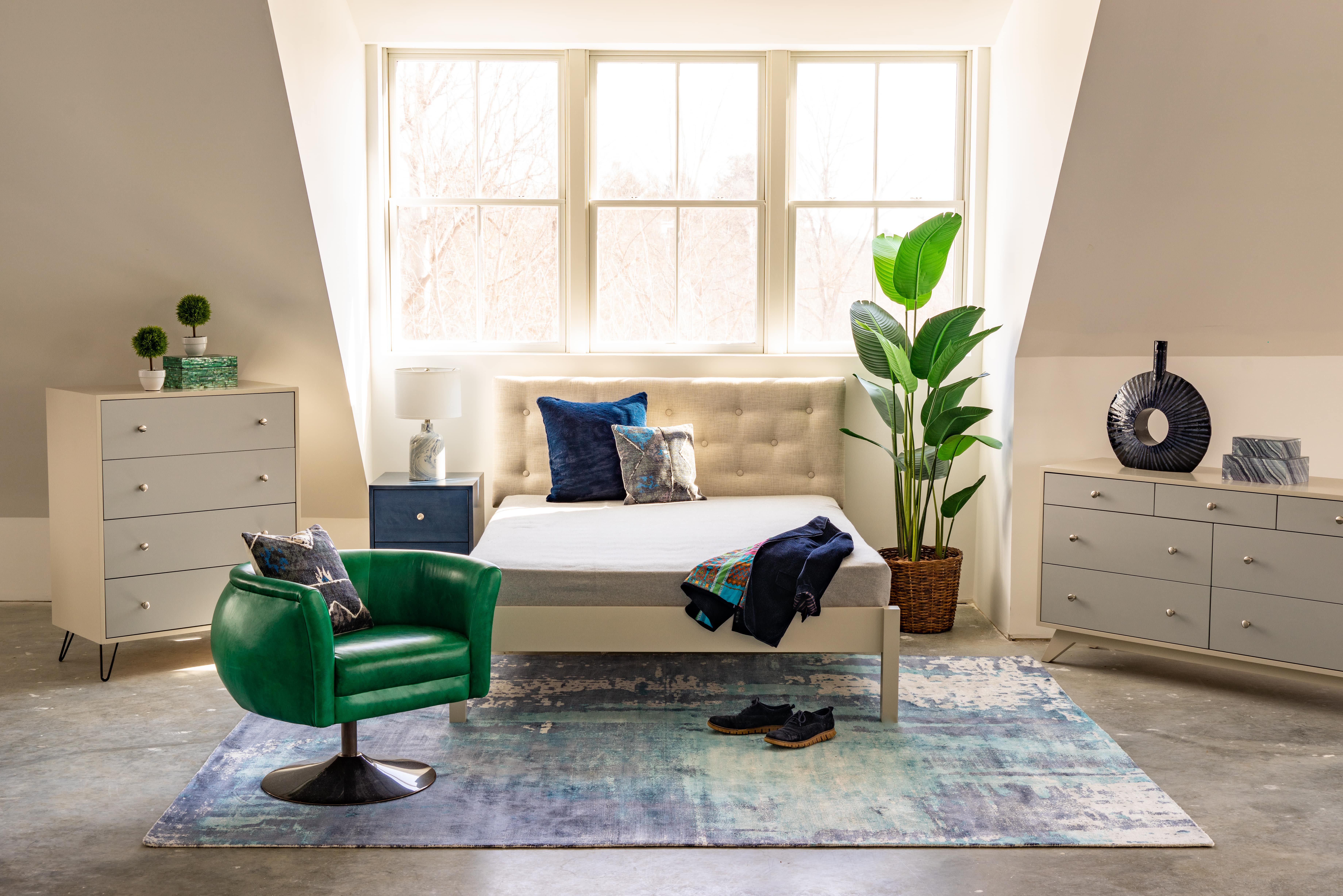 We've talked a lot about houseplants in the past few months and there's a reason for that! Houseplants continue to be a growing trend in home décor. Besides looking beautiful, having plants in the home is beneficial for your health and improves air quality.
Bringing the outdoors in imparts a sense of calm, adds a pop of color, and is a simple way to add life to a minimal space. Live plant walls, once popular in the 70s, are back in style. But even if you don't want to invest time into a plant wall, adding a few houseplants here and there will make a big impact.
Wallpaper
Wallpaper is back! And back with a vengeance if we do say so ourselves. Brian says, "Instead of subtle prints, people are really going for it and going big and bold when it comes to wallpaper."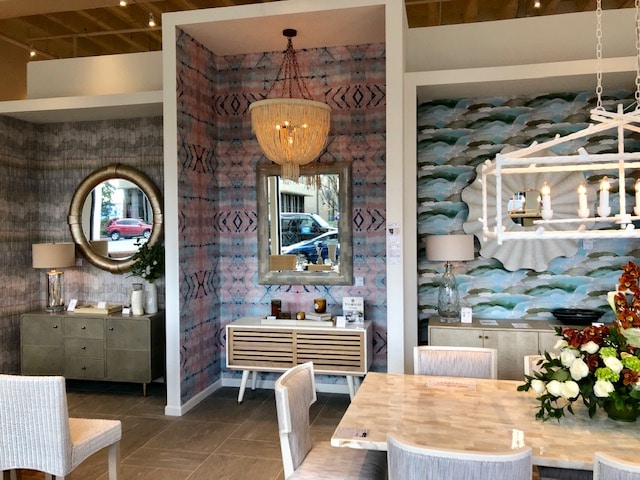 While people are going bold with louder colors and prints, wallpaper seems to be featured mainly on accent walls rather than the entire home. If patterned upholstery isn't your thing but you want a pop of color in your space, a wallpapered accent wall is a simple way to achieve that.
Read More: How to Add Color, Texture, and Life to Your Home
Visit a showroom
Trends are constantly in motion and although they may not be etched in stone, they're fun ways to inspire your next home décor project. And the trends featured here are just a sampling of our favorites. The team also noticed a resurgence of curve sofas, swivel chairs everywhere, and rich, bold colors in the artwork featured.
To get inspired and see what's new from us, walk around a showroom and visit us on Instagram and Facebook to stay up to date on events, new products, and sales.
Watch our YouTube series to get inspired!
Author: Julia Maiman
Julia is a writer, blogger, and believer in the smell of old books. She has been crafting stories since she could put pen to paper. She is also a lover of dogs, traveling, and Led Zeppelin.