If you have a smaller living room or you live in a small apartment, you're probably wondering how to choose a sofa that will fit your room. After all, you want it to be appropriately sized yet functional and comfortable. Of course, the simplest option is choosing a sofa that comes in an apartment size. However, there are some things you'll want to consider before making a decision. In addition to choosing a scaled down sofa, there are numerous ways to maximize your space in a small living room.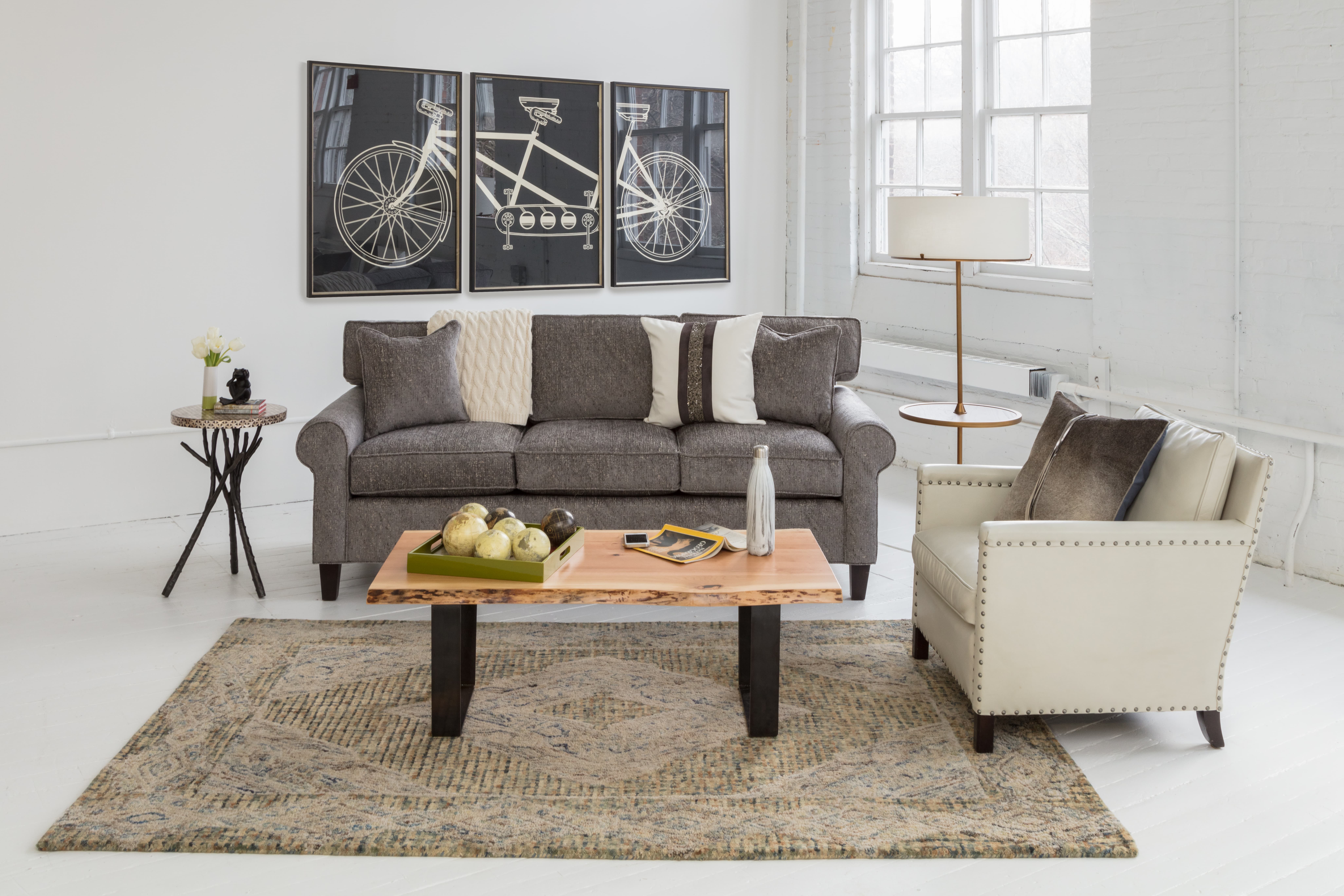 Where to start
As with any furniture investment, it's important to ask yourself some questions before making a purchase. Firstly, take into account the actual size of your space. Measure your room's dimensions so that when you come in to talk to a design consultant they will have an idea of what will fit in your space. If you can, bring in pictures as well!
Did you know We have an extensive complimentary design service. Our Design Consultants have years of experience designing, space planning, and making our customers dreams a reality. Click here for more information.
Secondly, think about your lifestyle. How many people live in your home Will you have guests visiting that you'll want to be able to seat Do you want a soft, cushion feel or a firmer and more supportive sofa Whether you're living in a small city apartment or downsizing, the idea is to scale the sofa to your home while still having a functional and livable space.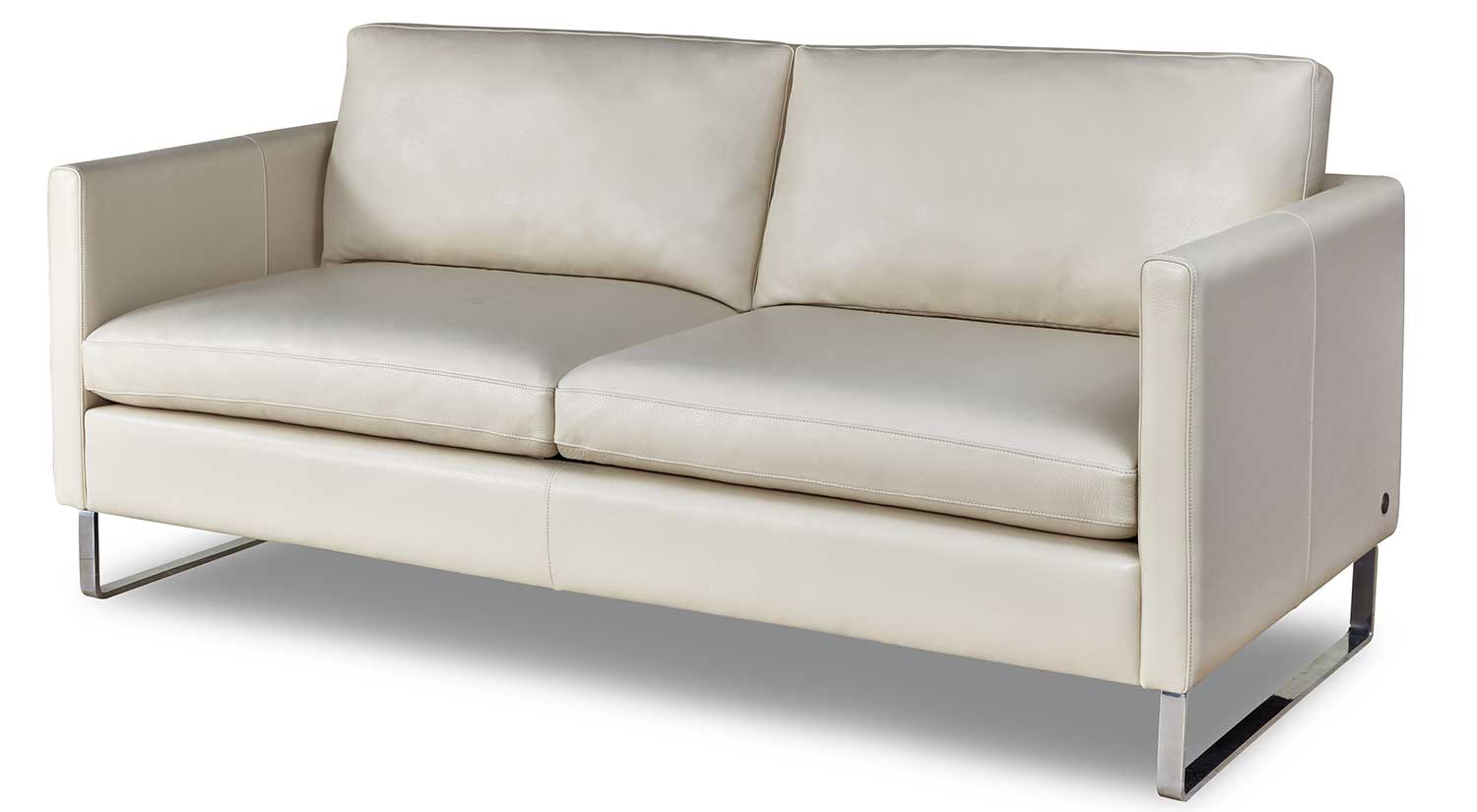 Milo Sofa
Options to consider
The first option to consider is getting an apartment sized sofa. An apartment size is 73" to 75" as opposed to the regular 84". The Piper Sofa and the Milo Sofa both come in apartment sizes. Of course, you'll want to choose a sofa that matches up with your lifestyle and style as well as the size. You can also opt for a smaller scale sectional if you want the ability to entertain or just prefer a larger sofa. Fitting the sectional into your home will depend on the layout of your living room. If you want the functionality of a guest room within the living room, a sleeper sofa, like our Brandt Comfort Sleeper, is a great option. Finally, when considering the layout of a smaller living room, you may want to opt for a low back sofa. This will keep the space looking open and larger than it actually is. There is always the option of a 62" loveseat to go alongside a few chairs, although that may feel too small for many. Read more: Sofa Style Guide: Defining Terms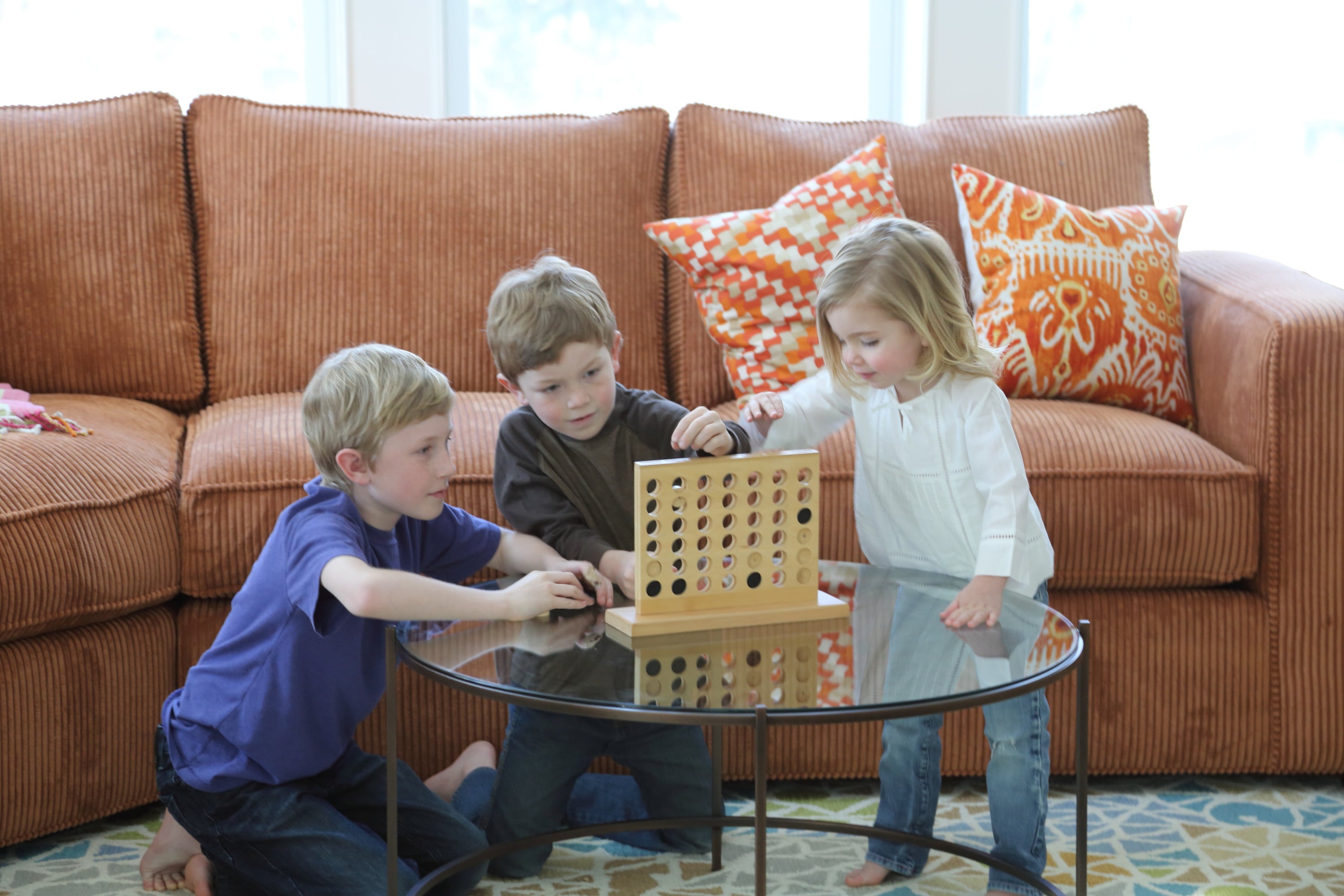 How to optimize space in a small living room
How you choose to use your space in your living room is of course extremely dependent on what you need. Depending on how many people are in your house or if you have children you may need more or less storage.
A few ideas to add additional storage to a small living room:
A coffee table with shelves and/or drawers, like the Verdana or Willow Cocktail tables.
A side table with drawers or a magazine rack.
Ottomans with storage are an especially great option if you have small children with toys.
A media console that closes completely, like the Venue Media Console, allows for storage and a sleek, clutter-free appearance.
Besides adding hidden storage, the idea is to keep your small room looking as open as possible. Consider lower backs on chairs and sofas as it will keep the view unobstructed. As far as color goes, you don't have to be afraid to bring in color with rugs and artwork. However, keeping the walls and bigger furniture pieces neutral will visually expand the space. You'll also want to consider light, both natural and artificial. If you don't get a lot of natural light, consider keeping the colors on the walls and bigger pieces lighter. And the final design tip: don't overcrowd your space! Be sure that the layout allows for traffic to walk through, and that the overall design is open and light. Don't forget that you can always opt for a smaller sofa and pair it with a few upholstered chairs. When configured correctly, you can have all of the seating that you need while still having a functional living room. Read more: How Much Does a Fabric Couch Cost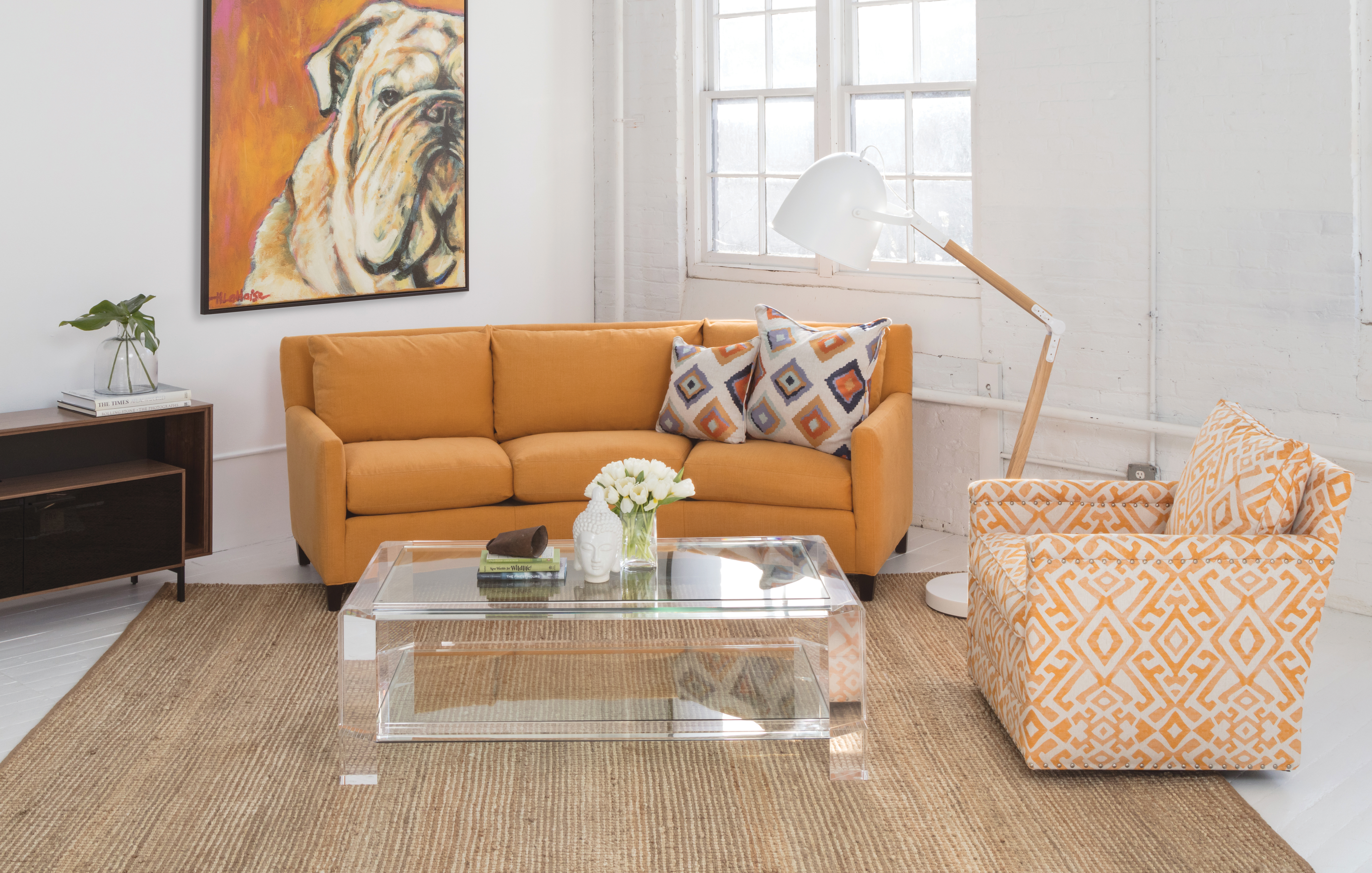 Final thoughts
The goal in choosing a sofa for a smaller room is for the sofa to be both visually appealing and functional. An apartment size sofa is usually a great choice. In general, you'll want to scale the size of the sofa to your room and be sure that you aren't overcrowding the space. We pride ourselves on carrying furniture that is highly customizable in design, shape, and size. Rather than a one-size-fits-all attitude, we want your furniture to fit your space perfectly. Looking for more inspiration We have an entire section on our website dedicated to small spaces. Check it out here! Come into one of our showrooms to browse our sofa selections, and chat with a design consultant who can help you with every step of the process.