If you spend hours sitting either at work or in your home office, you've probably wondered if your office chair is ergonomically correct. You may have even experienced back or neck pain from sitting in an uncomfortable chair.
Sitting puts a lot of stress on the lumbar spine, and prolonged sitting, especially in an office chair that doesn't work for your body, can cause long-term issues for your neck and back. But what exactly is an ergonomic office chair.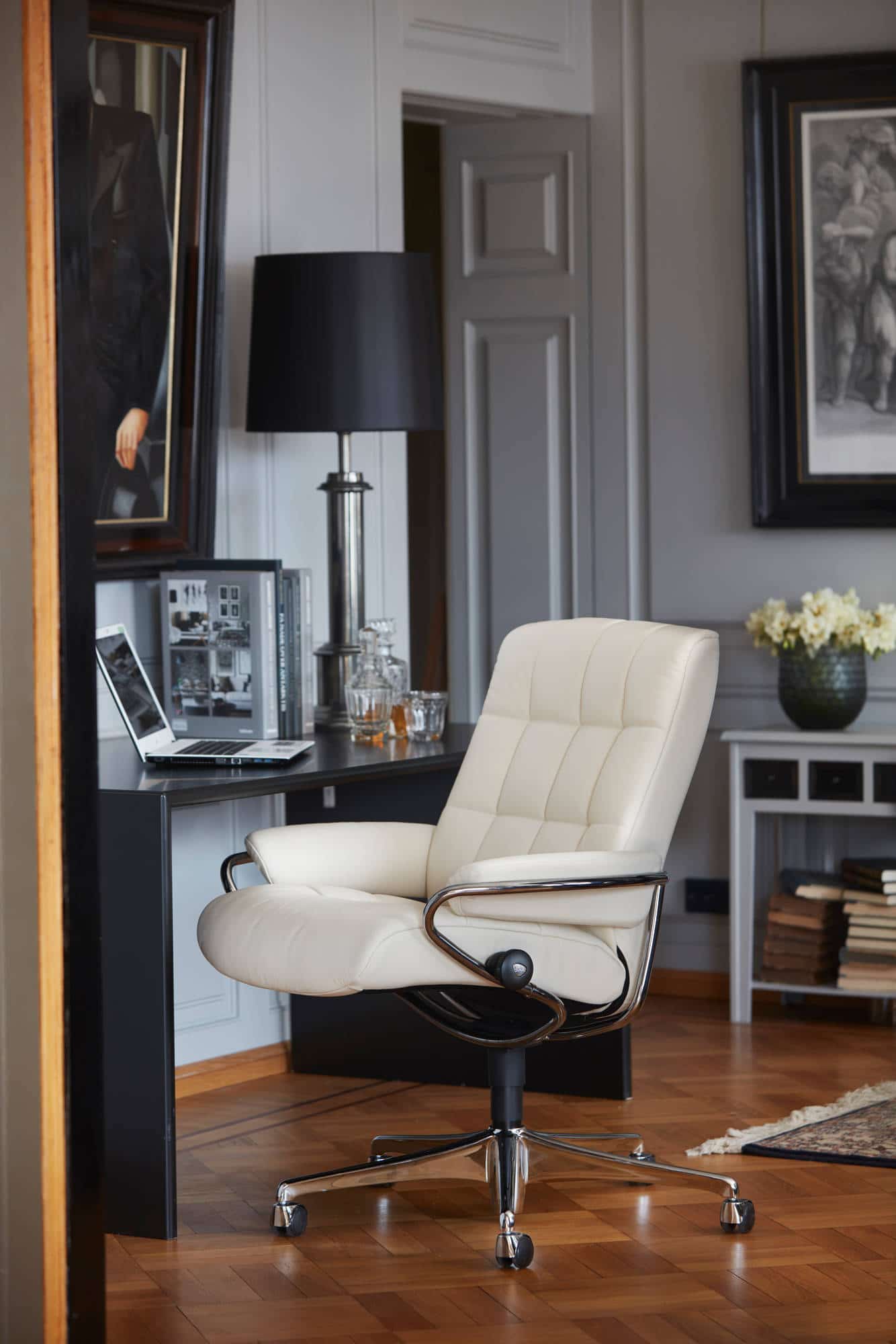 What is an ergonomic office chair?
An ergonomic chair is one that's designed with efficiency and comfort in mind. In other words, it's all about aligning your body and your spine correctly and comfortably. These days, a lot of people are using sit-stand desks in an effort to reduce the amount of time spent sitting.
This is a great option for some, but it isn't available for everyone. And either way, if you spend even a small amount of your day sitting, it's important to be sitting comfortably.
Where should you start?
Before beginning the process of finding an ergonomic office chair, there are some important questions you should ask yourself first:
What type of desk do you have?
Is it a sit-stand desk?
How many hours a day will you be using the chair?
Do you work from home?
Do you want arms on your chair?
What kind of work do you do?
You should also keep in mind that not one ergonomic office chair will suit everyone. While the construction of the chair is important, it's more important that it fits your body, height, and body type.
What makes an office chair comfortable?
There are several factors to consider when purchasing an office chair if you want it to be comfortable and ergonomic.
The chair should have adjustable seat height. This is important so that you can raise or lower the seat to accommodate your height and the height of your desk and computer monitor.
Look for an adjustable backrest. The backrest should have the ability to adjust both vertically, frontwards, and backward.
The back of the chair should have firm lumbar support and in some cases adjustable lumbar support.
Correct seat depth for your height. Your back should be completely supported when sitting.
You may consider an office chair with easy mobility: a swivel, and a 5 leg base for support.
Remember, an ergonomic office chair should be aligned to your body. When you sit you should feel supported, comfortable, and balanced.
How to set up your office chair correctly
Ideally, you want your forearms to rest at a 90-degree angle when on your desk, and you want your computer monitor to be directly in front of your line of vision. Looking up or down at your computer can cause neck and/or back pain.
Your knees should also be at a 90-degree angle. Your feet should either be touching the floor or on a footrest if they don't reach the floor.
Best ergonomic office chairs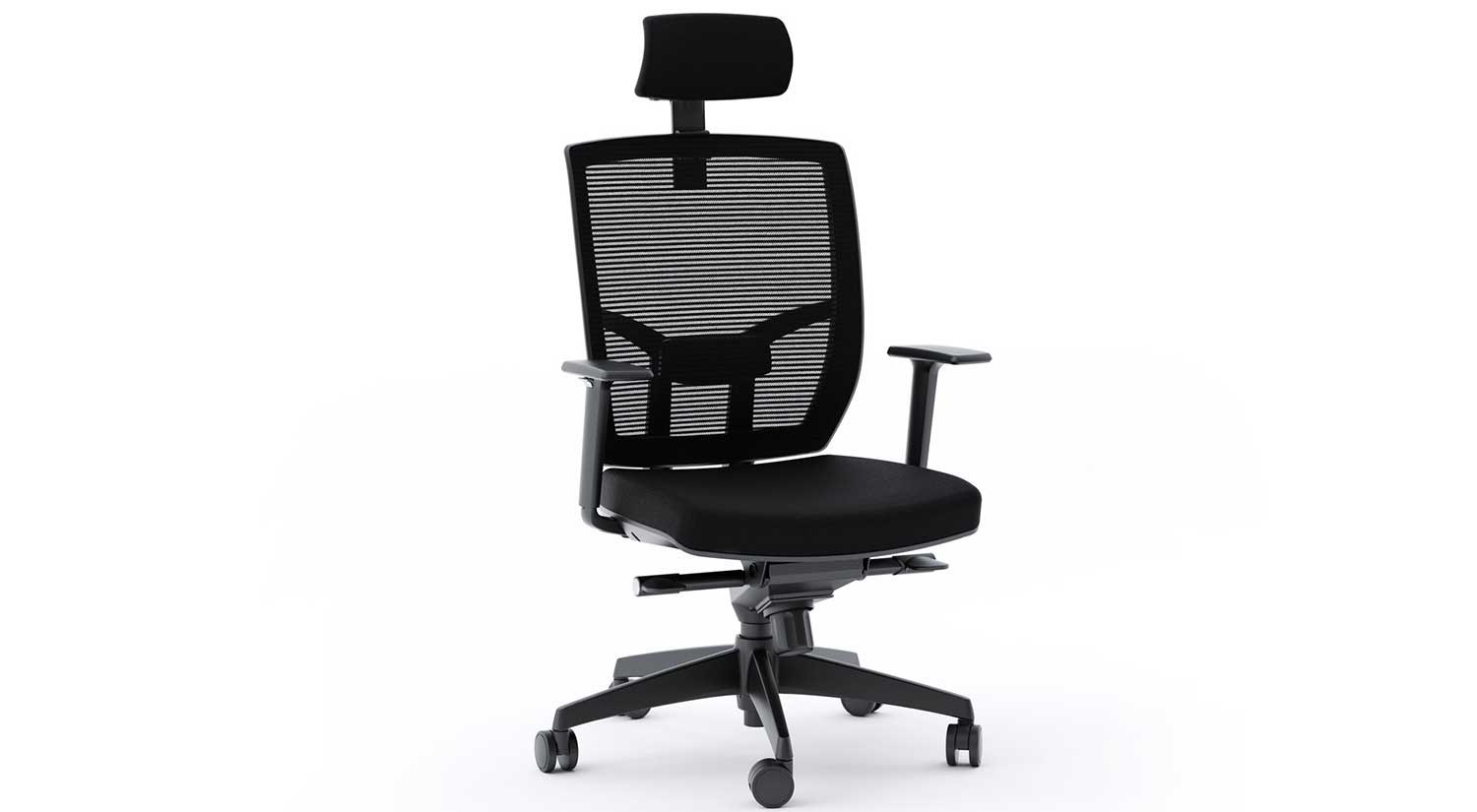 Office Task Chair
Choosing an ergonomic office chair will, of course, come down to budget, style, and lifestyle requirements.
At $399, the Task Office Chair is a great choice at a lower price point. It's built with ergonomics in mind and features a removable headrest, adjustable seat and arm height, and various other customization options.
The Stressless office chairs are built to form to your body and provide optimal comfort and alignment. They feature the Plus system which provides lumbar support at any position and Comfort Zones foam cushioning. Stressless office chairs range from $1,795 to $4,500 depending on size and additional features.
At $1,795 the Consul Office Chair is a wonderful option for a home office, featuring the Plus system.
The Sunrise Office Chair, at $2,395, is a classic Stressless design with full back and lumbar support.
On the premium end, the Magic Office Chair, at $3,595, is the ultimate in comfort, enveloping you in its design.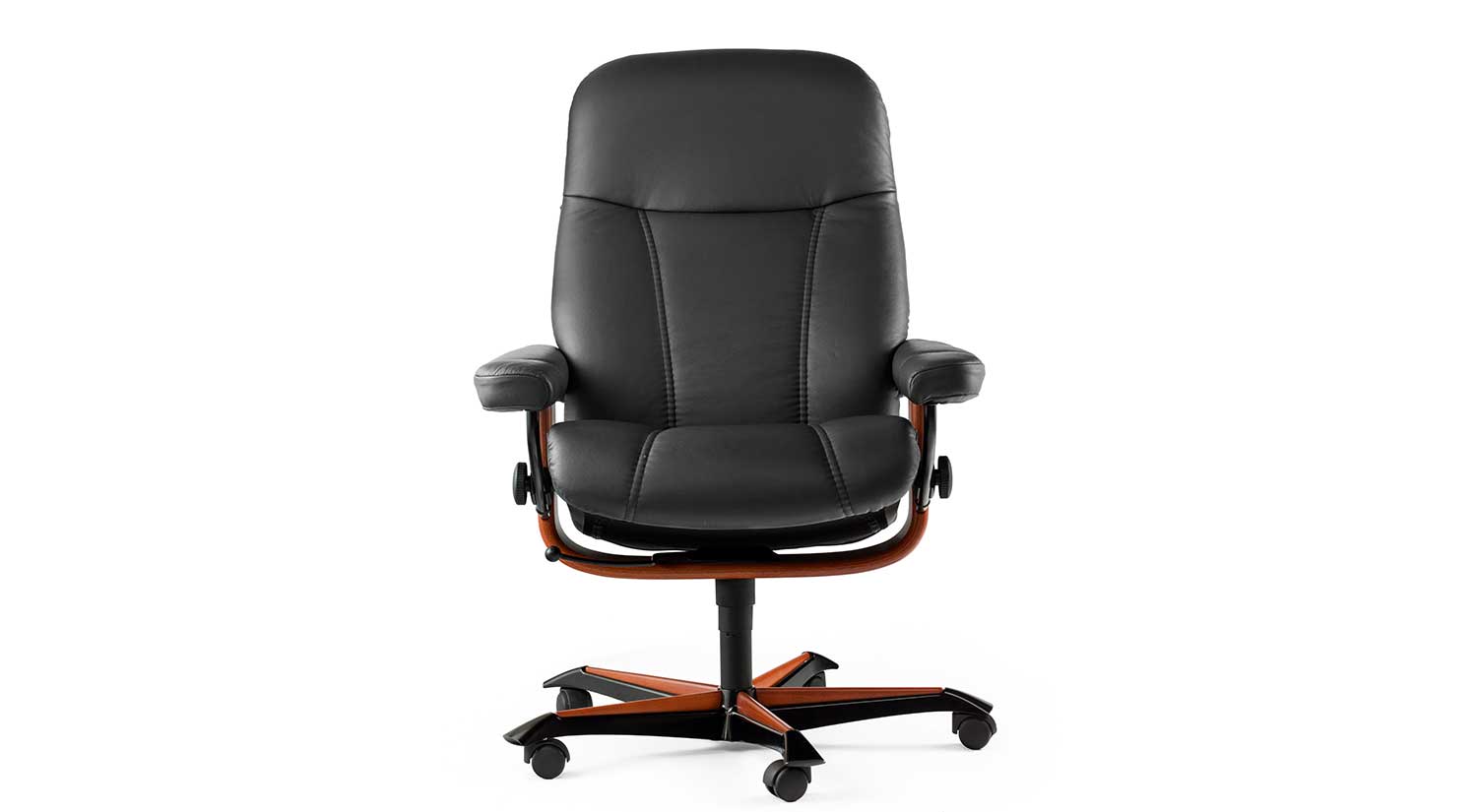 Stressless Consul Chair
Read more about the benefits of choosing a Stressless Recliner or Chair.
Final Thoughts
You may not realize how big of an effect sitting in the wrong position all day may have. Once you make the change to an ergonomic office chair and computer set-up, you won't turn back. However, while a chair may be labeled ergonomic, it may not work for your body type.
The chair needs to work for your body, height, and preferences in terms of cushioning. The best way to find out if an office chair will be comfortable long-term? Try it out in person!
Come into any of our 6 showrooms across Massachusetts to test out our selection of office chairs and find the one that's perfect for you. Meet our Design Consultants! Check out our entire Home Office collection here.
Curious about the cost of Stressless? Read more here for a comprehensive guide to cost.