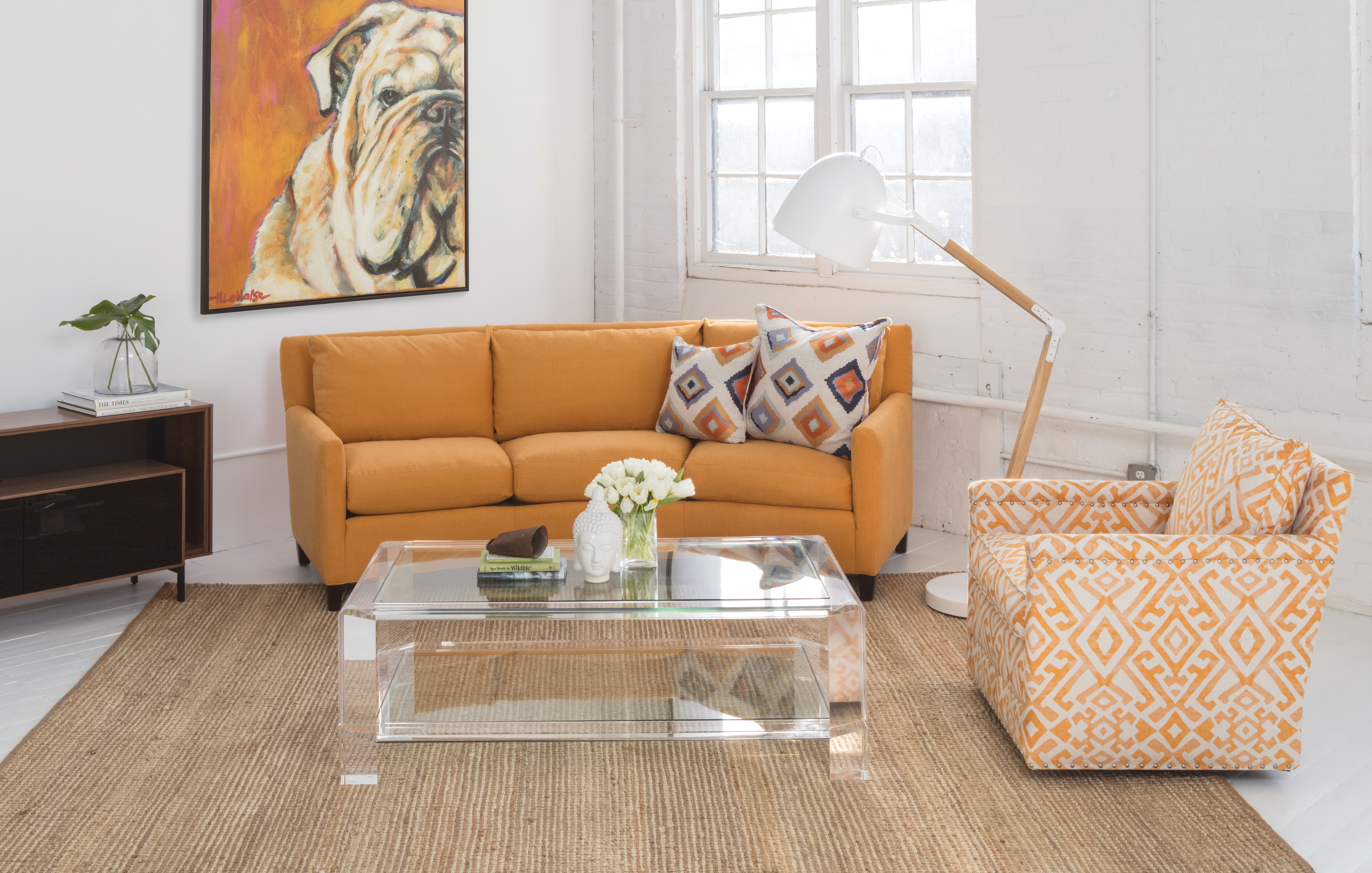 Thinking about a color palette for your home can be overwhelming. Especially if you're starting from scratch. It's tough to know where to begin. Before you stress about color palettes or whether or not you have sunlight coming into a room, start simply. Start with inspiration.
Where to begin
Cheryl Harrington, from our Pembroke showroom, advises you to "find an inspirational item or focal point." That could be a carpet, a tiled backsplash, or anything else that inspires you in your home. Or perhaps your piece of inspiration is the view out your window.
An ocean view could inspire you to bring in clean, crisp colors. Lush greenery might inspire you to have a palette that brings the greenery and flowers inside your home. Second, and this is a simple one.
What colors do you love? What colors bring you joy or make you feel at peace? What's your favorite color? Where have you traveled in the world and what colors from those places inspire you? Take time to really think about the colors you love.
This is your home, the color scheme should be based on what inspires you and what makes you happy. So while there are some guidelines to follow, ultimately your personal style is what will dictate how you navigate color in your home decor.
Choosing a color palette
A traditional color palette is 3 colors, but it can be anywhere from 2 to 4 colors.
Or more! It really depends on your personal taste. The key element to creating a color palette is choosing colors that complement each other.
If you love a Tuscan style, you might choose a color scheme with warm tones and rusted colors. If you live by the ocean you might choose white, seafoam, and coral. Combining warm tones with cool tones can be a beautiful way to create contrast, for example navy and warm gold.
Similarly, complimentary colors (colors that are across from each other on a color wheel), go beautifully together.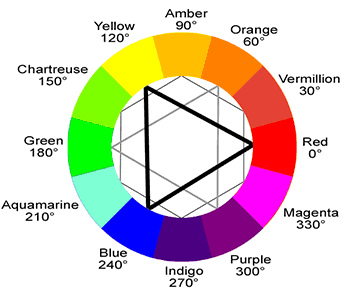 Creating a color palette is a personal choice and you can make anything work for you. As long as, Cheryl explains, "the colors are pulled together and create a story." This can be done by taking a color element of a patterned rug and painting the walls that color. Or using a pillow to bring in a color from another piece.
The color palette can change and flow from room to room as long as there are transitional pieces that pull it together. If you prefer a neutral palette you'll be able to add in pops of color with rugs, pillows, throws, and accessories.
Read more: How to Pick the Best Fabric for Your Upholstery
Color and mood
Color is personal, what makes you happy might be different than someone else. If you know that you gravitate towards warm tones, you might consider having a color palette that revolves mostly around warm tones with some pops of cooler colors. Or vice versa.
When thinking about color in your house, it's a good idea to consider the function of your rooms. For example, you might want your bedroom to be a soothing place, an escape from the world. In that case, you might choose to paint it a soft yellow-amber or a seafoam. Whereas a home gym is an opportunity to use a color that's more energetic.
Generally colors that are more saturated are energizing while colors that are less saturated have a calming and soothing effect. A pure bright fuchsia versus a pale soft pink.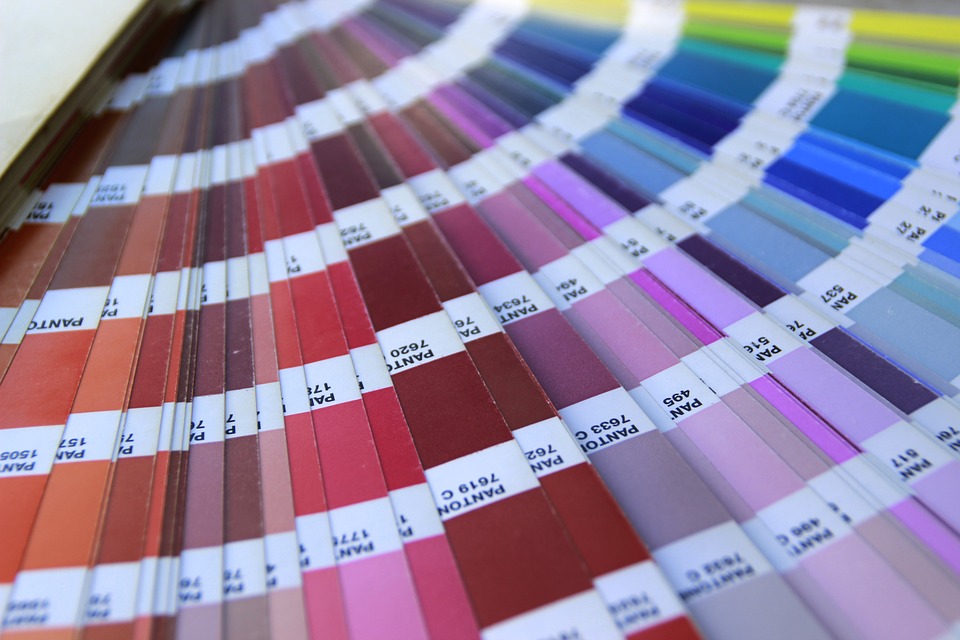 Consider the light
Light varies in your home, depending on the season, the time of the day, or which direction the room faces. Color will shift and change depending on the light so it's important to take this into consideration when thinking about color in your home decor.
Cheryl describes, "Light is incredibly important when choosing a color palette for your home." It's a good idea to test out paint and fabric swatches in the room before making any decisions. But first, consider which direction the room is facing.
South facing rooms are generally full of warm light. This makes them easy to decorate and pale colors will look beautiful. North facing rooms have a cooler and harsher appearance. You might choose to complement this cool tone with darker colors that have depth to them, like charcoal. East facing rooms are brighter and warmer in the morning and then cooler in the evening, while the opposite is true for West facing rooms.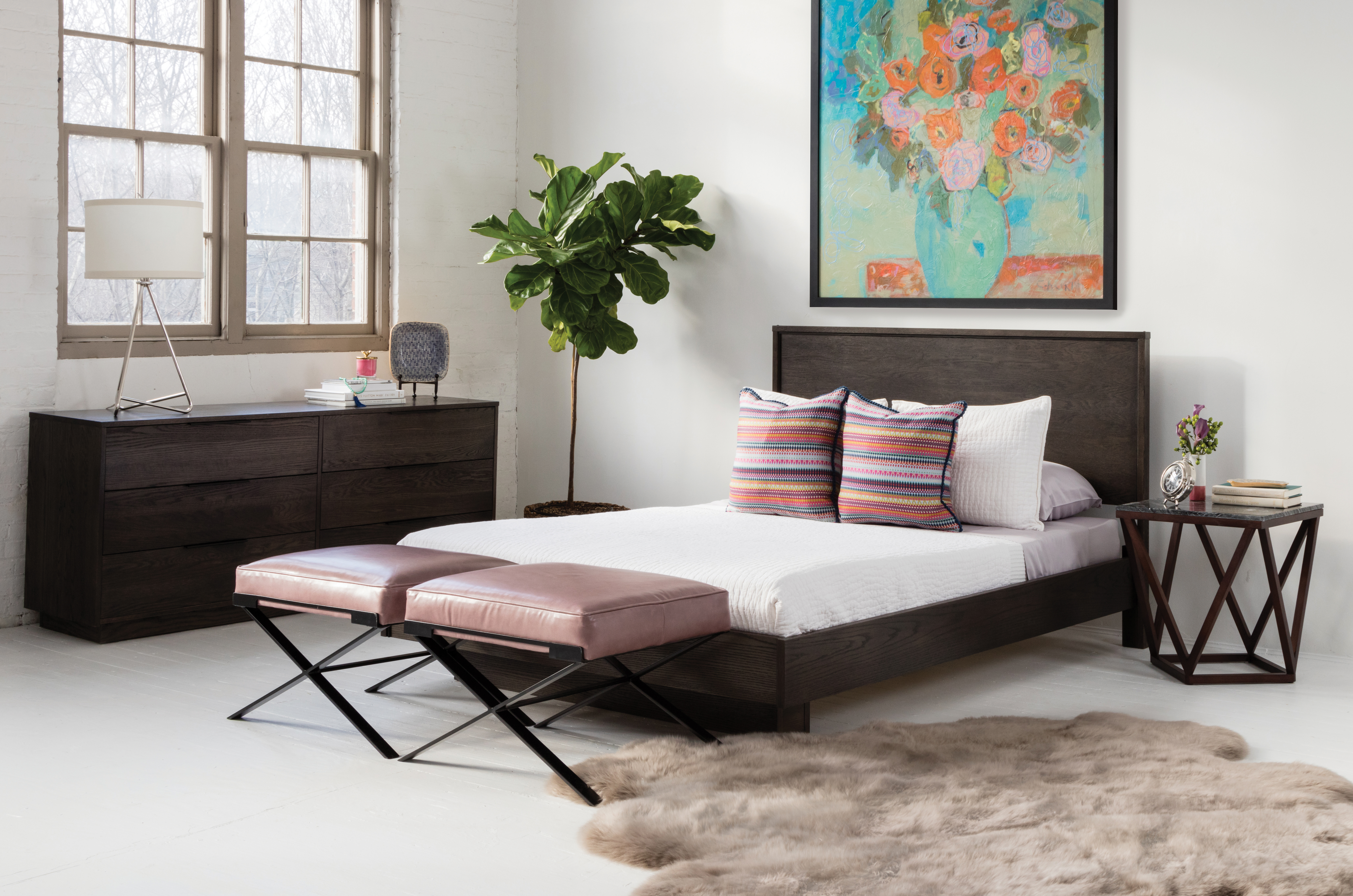 Conclusion
Color brings life to your home. It can be a statement of individuality, an understated declaration for your love of neutrals, or a way to bring your natural surroundings into your home. It's up to you!
While there are guidelines to follow when it comes to color palettes and lighting, ultimately the decision will be yours. Our designers would be happy to help you navigate color in your home. They'll come with a trained eye and make your home a space that you love to be in.
Read More: Interior Design Spotlight: New Hampshire Getaway by Will Correia Come into any of our six locations to get to know our designers!