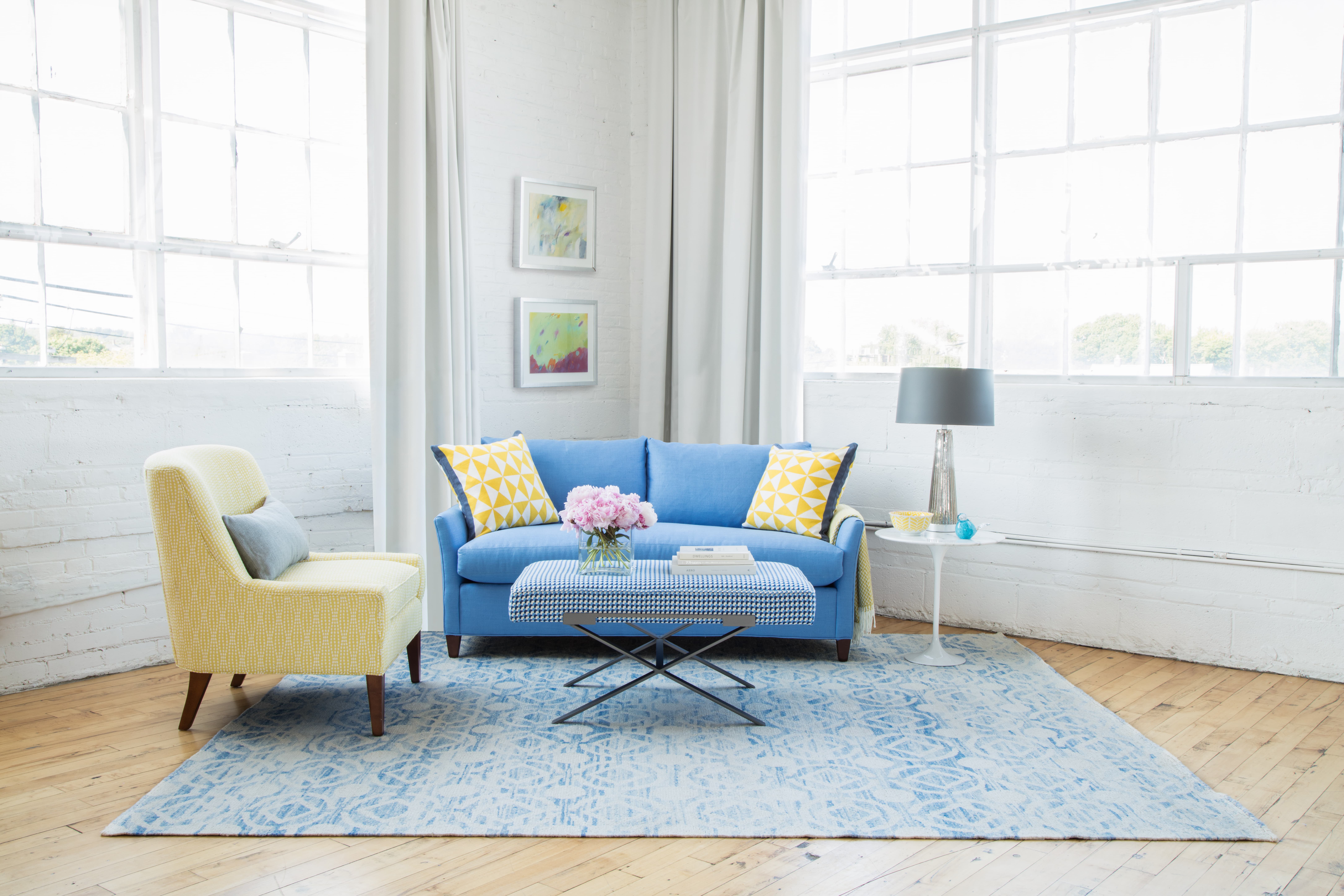 If you think of the floor as the fifth wall, then a rug becomes quite an important feature of a room. Rugs can be the focal point of a room from a design standpoint, adding pattern, color, and warmth. They can also tie colors together throughout the room, serving as an anchor for your design.
And rugs have practical benefits too, benefits that I'm sure you've experienced in your life. For one, rugs are warmer than a hard floor, especially in winter. They also cushion the ground and absorb sound. But just knowing you want a rug isn't enough.
You have to know what size to get. Choosing a rug from a design standpoint might be easy, but there are some factors to consider when thinking about what size rug you need for a specific room.
Let's start with the first steps:
The rug you choose is going to be dependent on the room and its function. This means that if it's a large room, the rug should mirror that. And vice versa.
And similarly, the rug should mirror the shape of the room. If it's a long rectangular room, it's a good idea to have a rug with a similar same shape. We've found that the most common mistake is buying a rug that's too small, so it's a good idea to err on the side of caution and go bigger rather than smaller.
Helpful tip: you can mark out a rug size on the floor of your room with tape before purchasing to ensure that the size feels right. There are 5 common and standard rug sizes. They are: 4 x 6, 5 x 8, 6 x 9, 8 x 10, and 9 x 12.
The Perfect Rug Size...
For a Dining Room: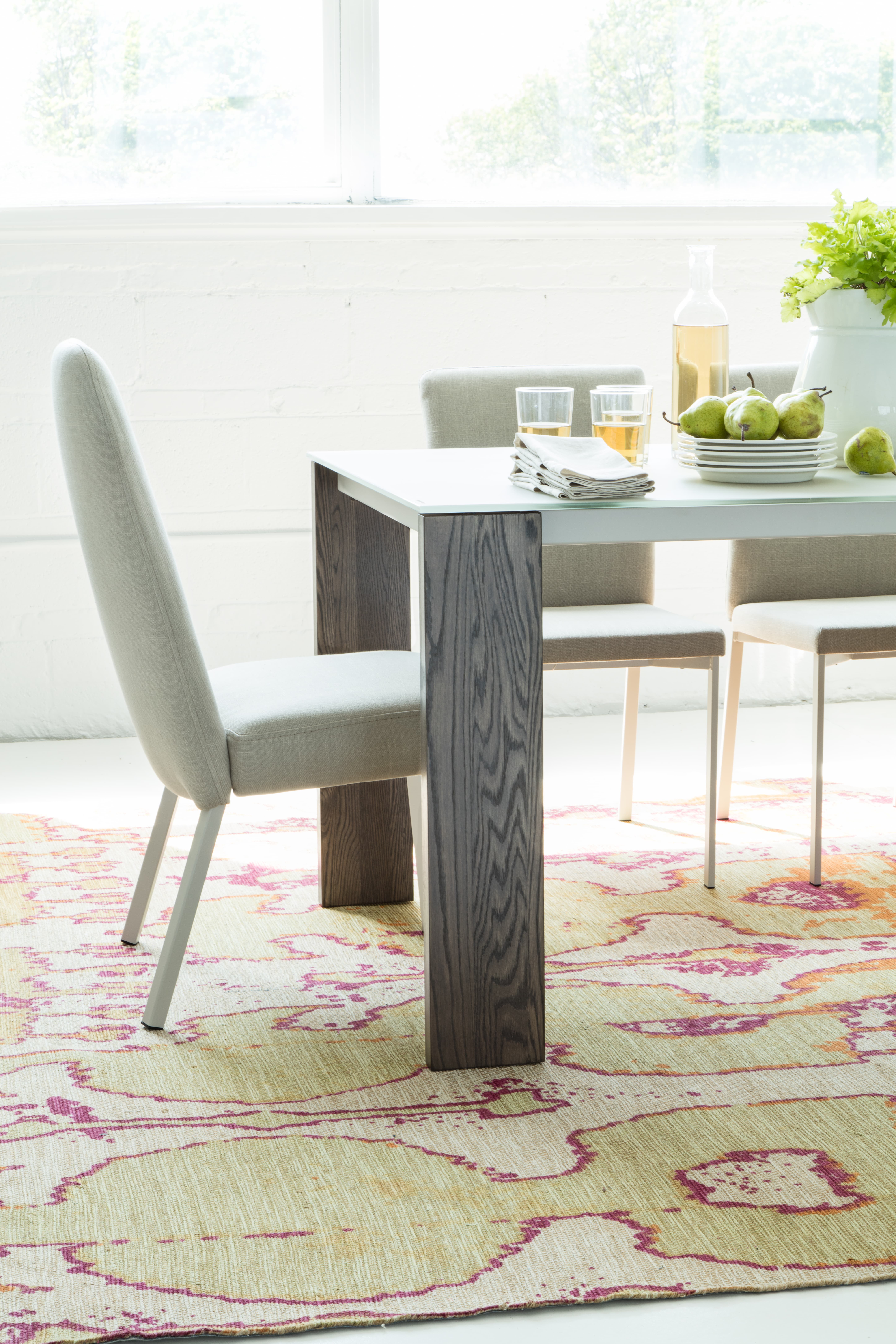 The rug needs to be big enough so that the chairs don't fall off when you pull them out to sit down. For a table with 6 chairs that usually means at least an 8 x 10 size rug. You can choose to mirror the shape of the rug with the shape of the table.
Just be sure to pull out all the chairs and make sure that the rug will still be under them; this usually equates to around 2 feet of rug around the table.
For a Master Bedroom:
There are a few options for rugs in a master bedroom. You could choose to have a rug that sits under the bed and the furniture near it entirely. Or you could choose to have it under 2/3 of the bed, and not under the nightstand. This usually translates to a rug that's at least 8 x 10.
For a Living Room or Seating Area: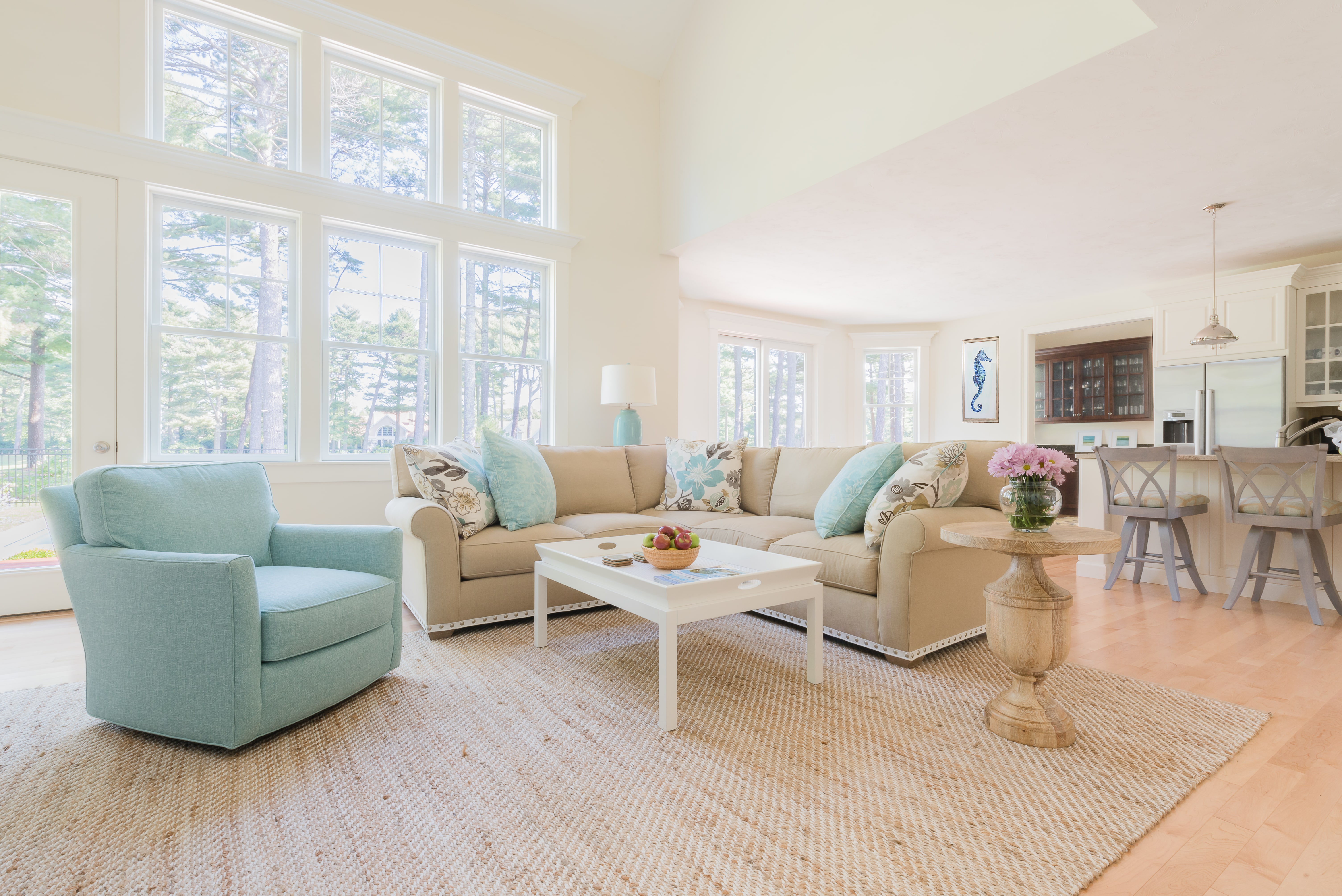 The best course of action for a living room is to measure the area that the furniture is sitting on. The furniture can either be entirely on the rug, or you might prefer to have just the front legs on the rug.
If you choose to have your furniture entirely on the rug, it generally looks better to have all pieces, like floor lamps and accent tables, on the rug as well. This usually means at least an 8 x 10 size rug. If you prefer to have none of your furniture on the rug or just a coffee table on the rug, then a 6 x 9 size rug usually suffices.
Hallway:
To mirror the length of a hallway, runners are a great choice.
Read More: How Much Does an Area Rug Cost
Conclusion
Like everything in home decor, the rug size you choose really comes down to balance and functionality. If you walk into a room and the rug feels too small, it probably is. Small rugs tend to look awkward if they're surrounded by large pieces of furniture.
However, if you want a small accent rug to act as an art piece, you can use it to define an area in your house; for example, next to the bed or in front of the fireplace. You could also layer a smaller decorative rug on top of a larger rug.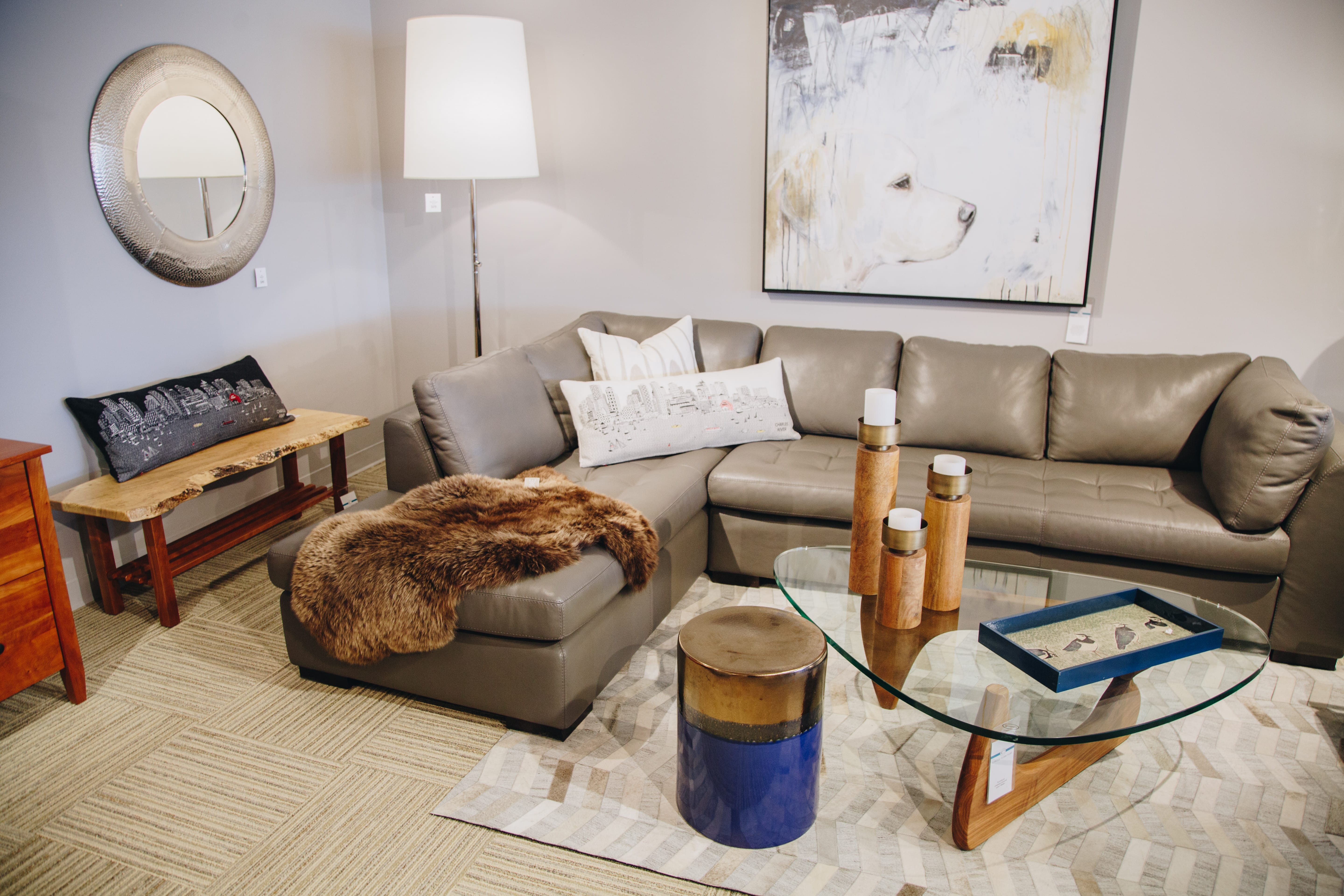 If you prefer larger rugs, a rug can be as big as the room if you want it to act as an entire floor covering. On the other side of things, rugs that appear too big have a lot to do with design.
If you choose an oriental design there shouldn't be several feet of border extending behind the furniture. Thinking about the functionality is important too, you don't want to pull out your chair after eating dinner and have it fall down on the wood floor.
Want to get started on choosing your rug? First, check out: What Are Rugs Made Of How to Choose the Best Material for You Then, come into one of our showrooms and talk to a design consultant. They can help create a floor plan and choose the perfect rug for your specific needs.