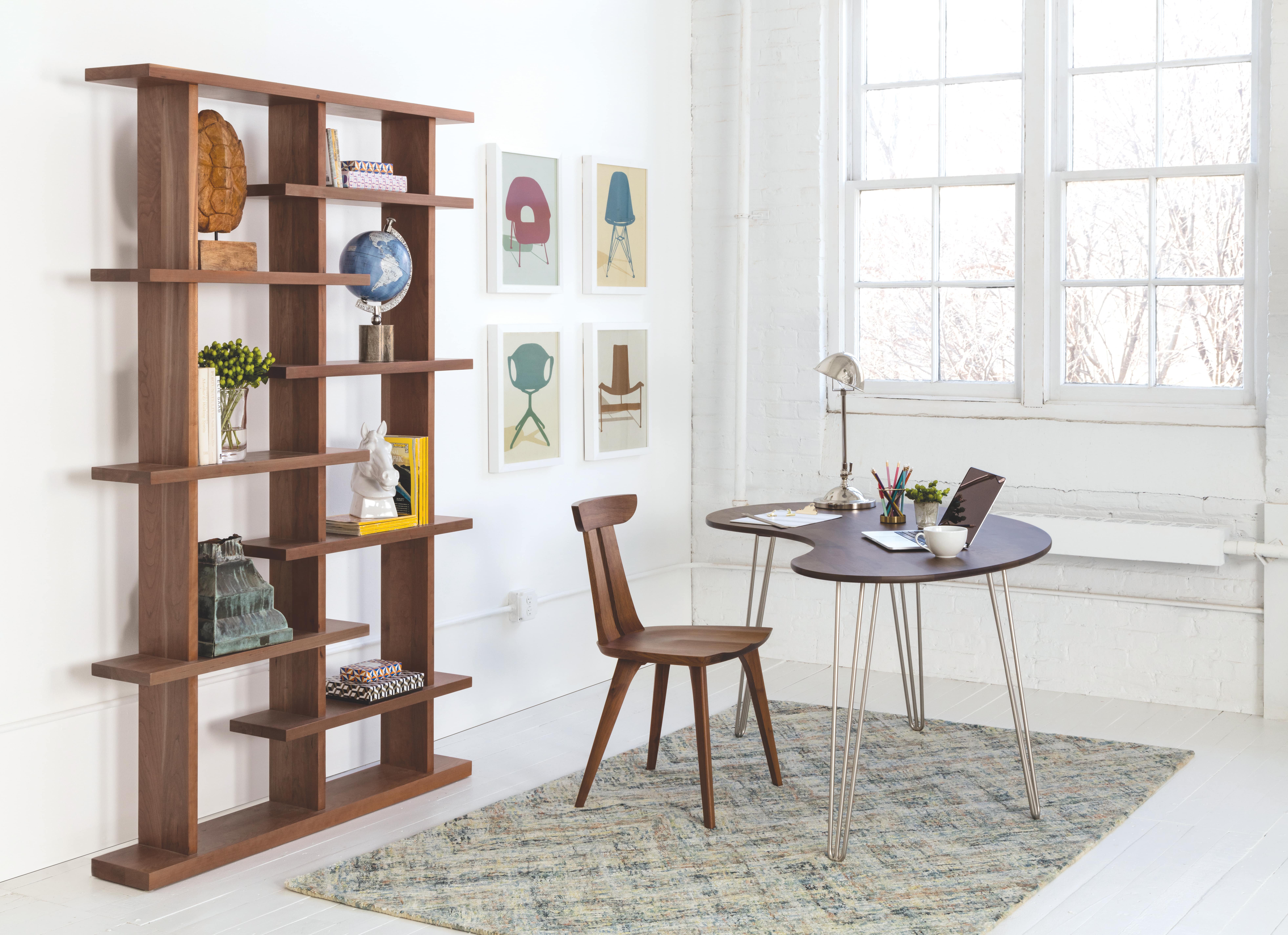 Whether you're downsizing or you just don't have the space for a separate guest room, having an office that serves as a guest room is sometimes necessary. However, office spaces don't always lend themselves to being comfortable, homey environments for guests.
There are several steps you can take to create a multi-purpose space that acts as both a home office and a guest room.
What are the benefits of a multi-functional room?
In a lot of cases, you may not have a choice when it comes to deciding between a guest room and an office. Maybe you don't have an extra room but you want to be able to put up guests.
Or, you might have guests coming to stay very infrequently. So even if you do have the space for a guest room, it wouldn't make sense to dedicate an entire room for guests.
Multi-functional rooms utilize the space in your home smartly so that you can have room for a home office, a guest room, or even a workout space all in one. They're also incredibly helpful in smaller homes. In a very small room, it just isn't viable to put in a queen bed, a nightstand, and a dresser.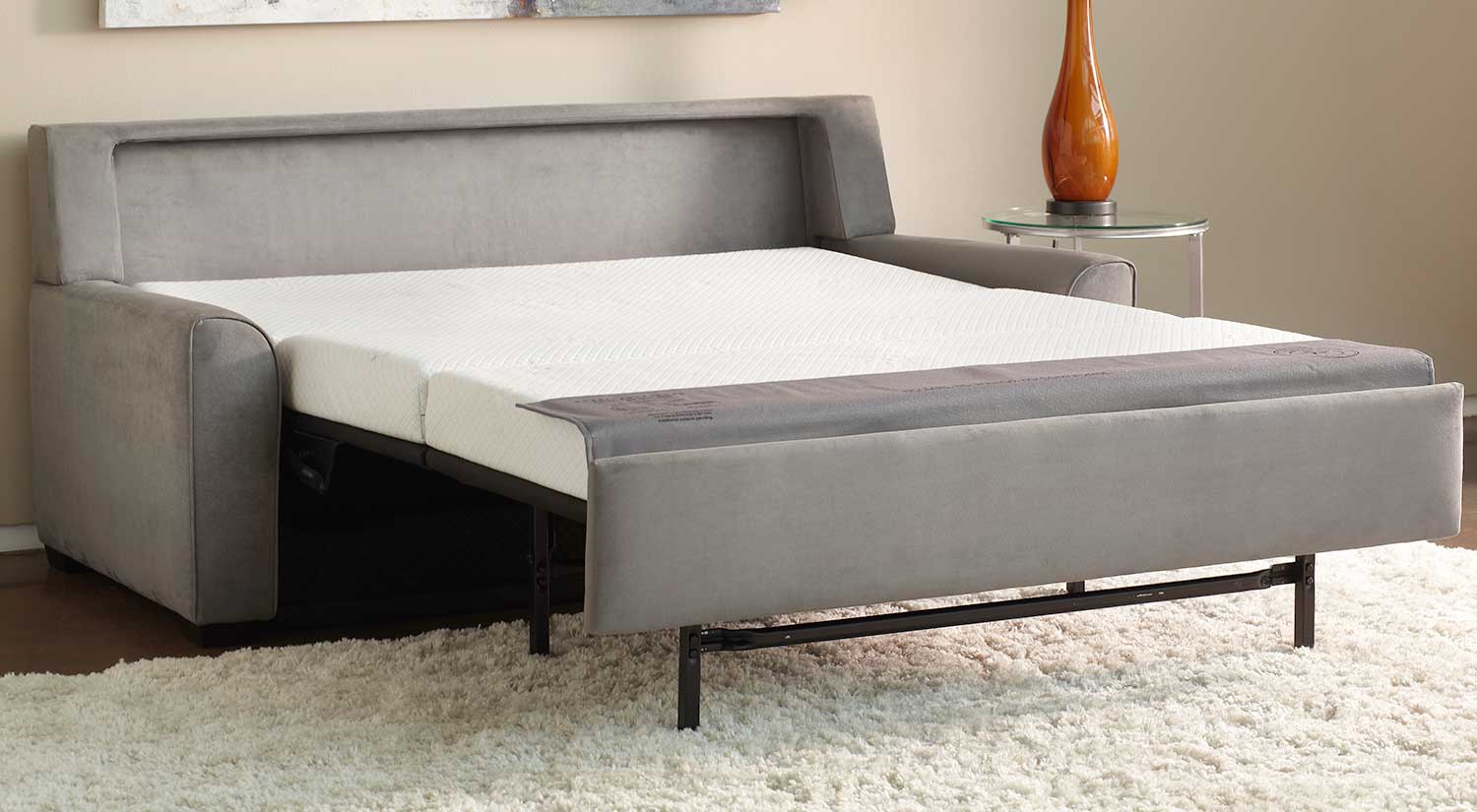 Where should you invest your money?
A sleeper sofa is the first piece to consider investing in. Linda Maguire, from our Boston showroom, describes, "The sleeper sofa should be just as comfortable to hang out on as it is to sleep on."
A high-quality, well-made sleeper sofa will be durable, comfortable, and have longevity in your home. It will act beautifully as a sofa when the room is an office and will provide unparalleled comfort for sleeping when guests come to stay.
We have a wide range of sleeper sofas to choose from, varying in size, price, and style. Linda explains, "our sleepers range from a chair that opens up to a cot, all the way up to a King sleeper." Depending on how often you'll have guests coming to visit, and what your budget is, a great starting point sleeper sofa for a small space is the Karla Armless Sofa Bed.
Read: How to Choose the Best Sleeper Sofa for You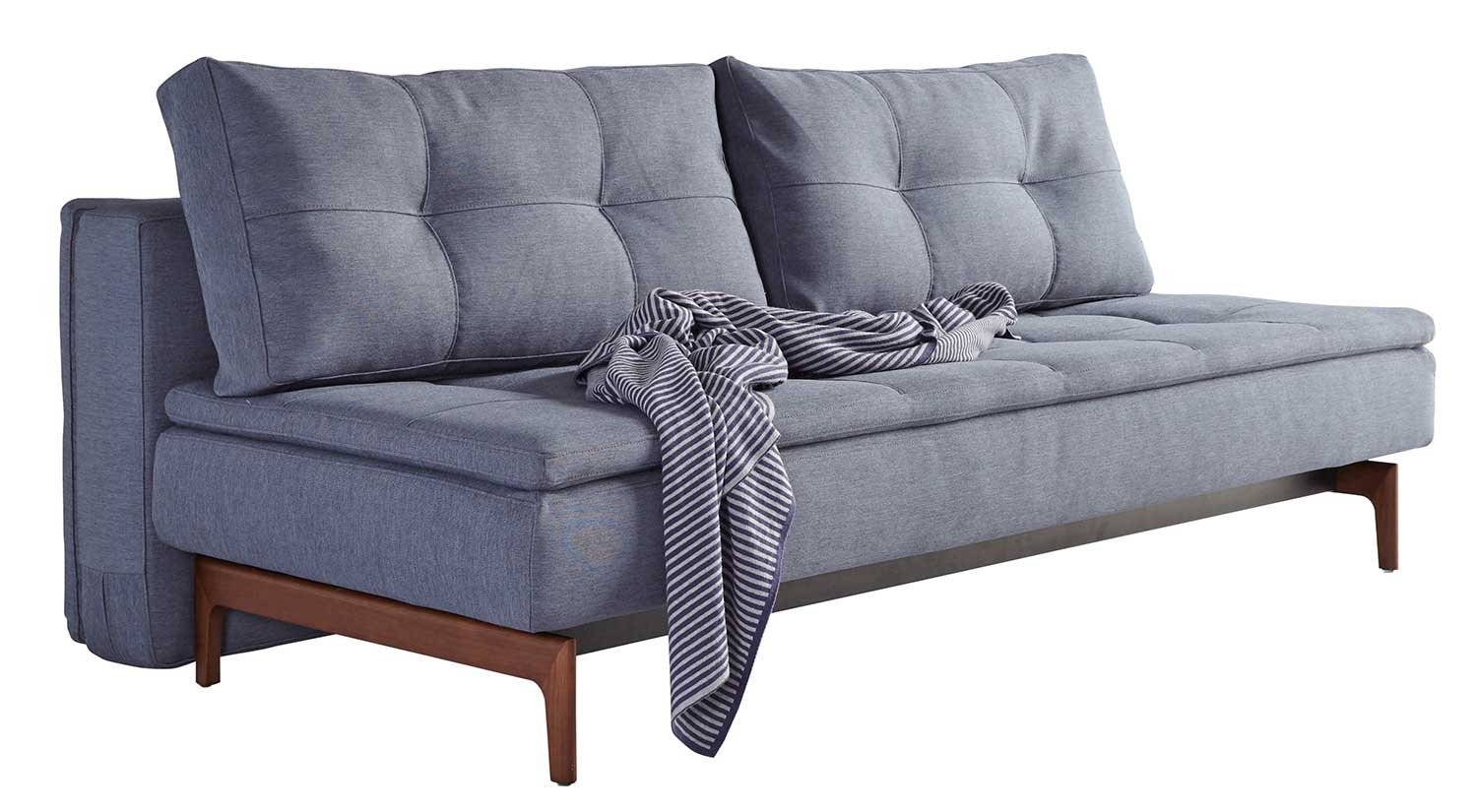 Karla Armless Sofa Bed
For a mid-range, larger sleeper sofa you might opt for the Copley Sleeper or the Bowie Comfort Sleeper.
The Austin Sleeper Sectional is a customizable option for a larger room that can be turned into a Queen bed or a separate trundle bed. If the room will mainly act as an office, then be sure to invest in a comfortable desk and chair set-up.
Design tips
The first thing to consider when it comes to decorating a home office that will double as a guest room is how the room will be used.
Who will be using it on a daily basis?
What will it be used for?
Will you have guests coming to stay frequently or once a year during the holidays?
These questions will help you determine whether it will be mainly an office and sometimes a guest room or vice versa.
The purpose and usage of a room is always the first thing to consider when beginning a design project or deciding where you want to invest your money.
You'll also want to consider the desk that you opt for. If you're planning on hosting guests often then it's a good idea to choose a desk that has enough storage space. If the room will mainly act as an office, you may consider investing in a sit-stand desk, like the Sequel Lift Desk, for optimal comfort.
The next factor to consider is the size of the room. You'll want to scale the furniture in your room and ensure that you have enough space to comfortably move around.
Read: The Ultimate Guide to Space Planning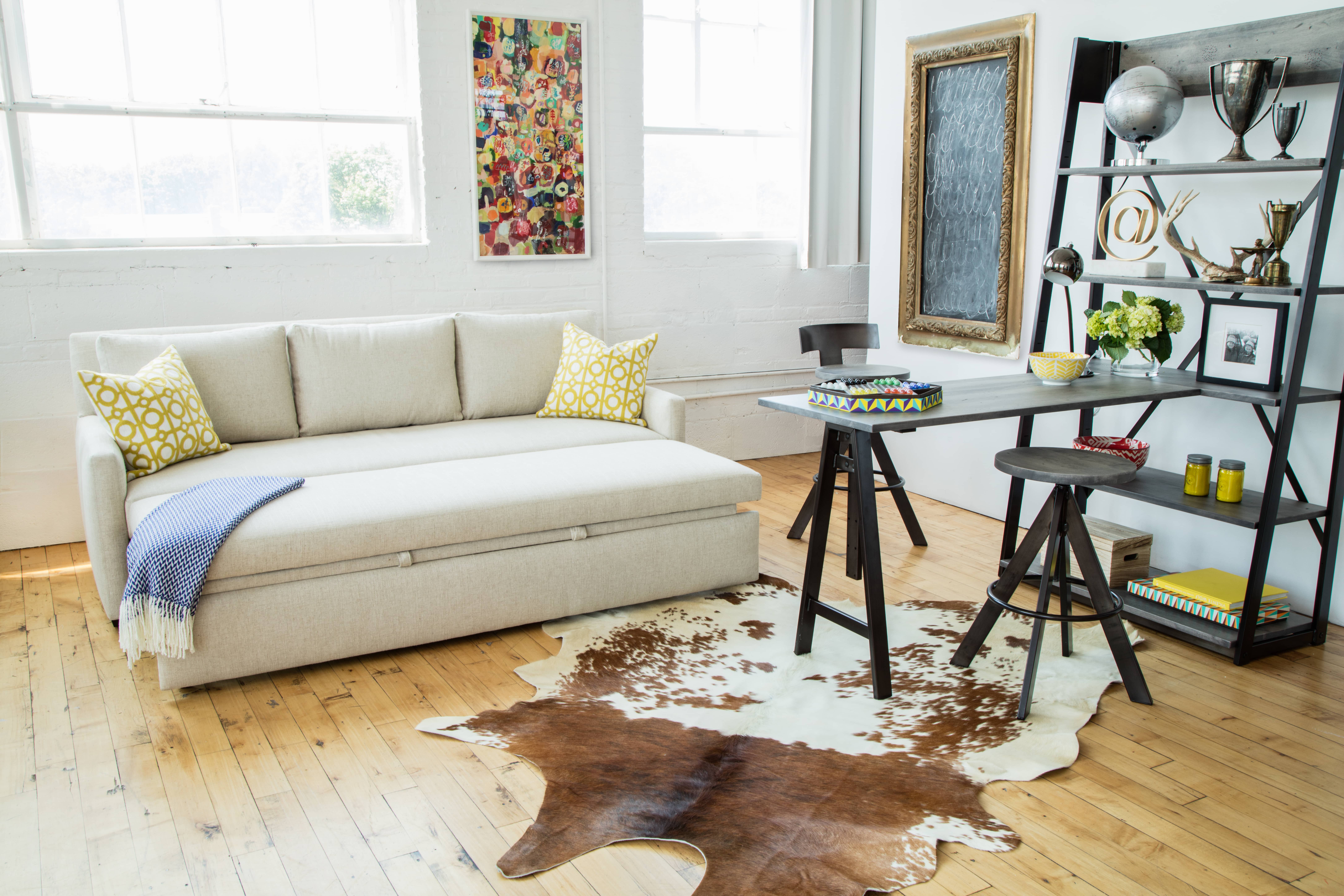 Focus on comfort
While the goal is to have a room that functions in both ways, you also want to avoid having your guests feel like they're sleeping in an office.
What's the best way to avoid that? Linda explains, "Organization is key."
You'll want to be sure that you have sufficient storage to put away important documents and paperwork that you don't want your guests to see. There are also design touches you can add to ensure the room feels cozy.
Linda adds,"Accessories will make the room feel complete and comfortable." Consider adding artwork, green plants, an area rug, and colorful accessories to brighten the space. Finally, before guests arrive, do a sweep of the room to de-clutter and add pillows, cozy throws, and fresh flowers.
Read: How to Add Color, Texture, and Life to Your Home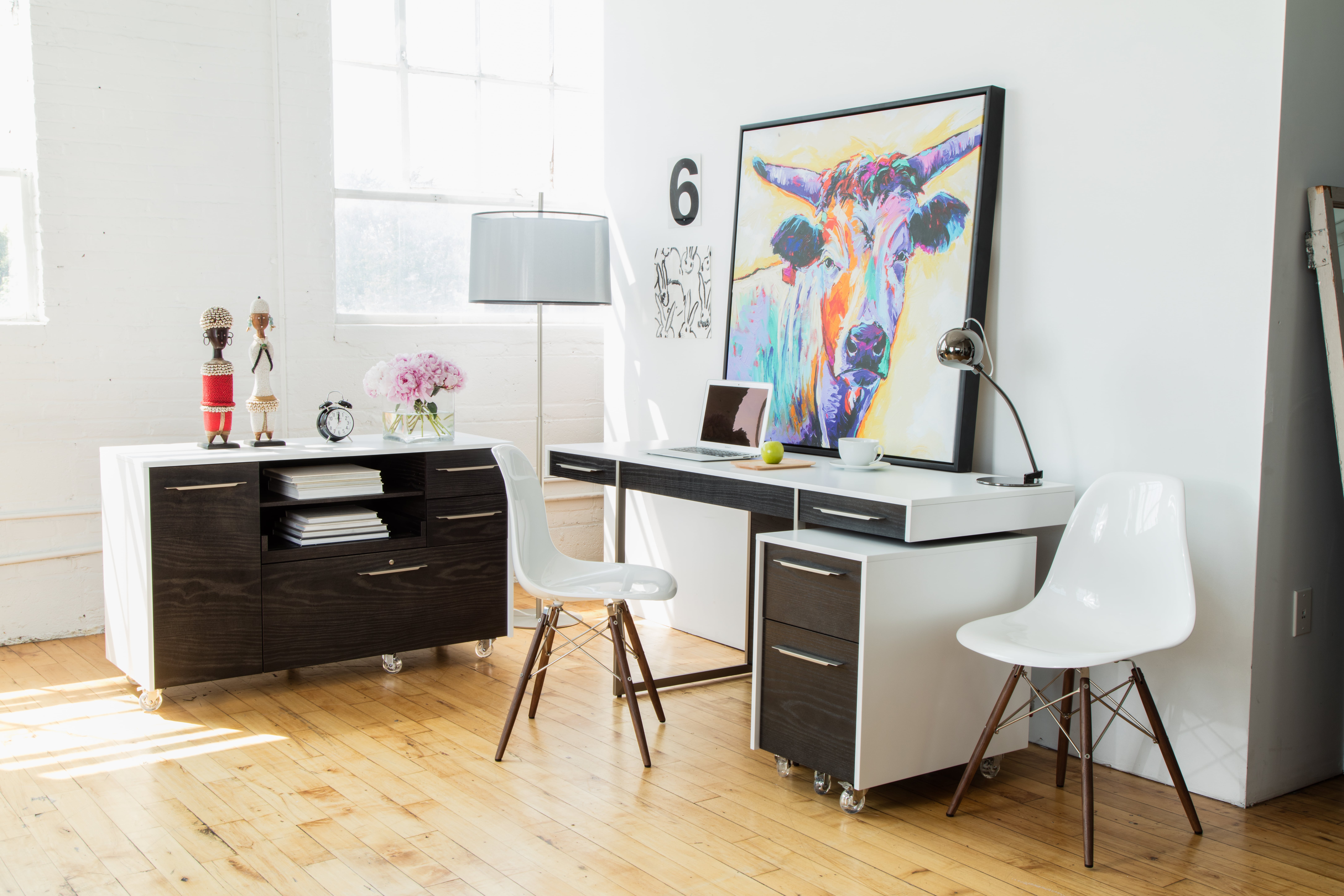 Final thoughts
There's no reason you can't have a multi-purpose room that functions beautifully as both a home office and a guest room. Ultimately it's about knowing what your lifestyle is, how often guests will be staying, and designing smartly.
Make sure there's enough storage to put away documents and clutter. Finally, add in accessories, throws, pillows, fresh plants, and ambient lighting to tie everything together.
The best place to start ?Come into any of our showrooms and talk to one of our talented design consultants. They'll ask the important questions so that you can design a room that works for you.
Check out our profile on Houzz to see some of the beautiful design projects our Design Consultants have worked on.
Want to be the first to hear about updates, sales, and new products? Visit our Facebook page!