There are a lot of décor options out there that appear stylish on the outside, but then the question arises of how to determine quality in furniture. Is a piece that looks good today going to look good and function well in two, five, ten years?
A lot of thought and planning goes into getting your home just so. You want furniture that will remain beautiful in the long term.
To help guide us in what to look for when seeking high-quality furniture, we spoke with Circle Furniture's Framingham store manager, Catherine Willey.
What's the Focus Here?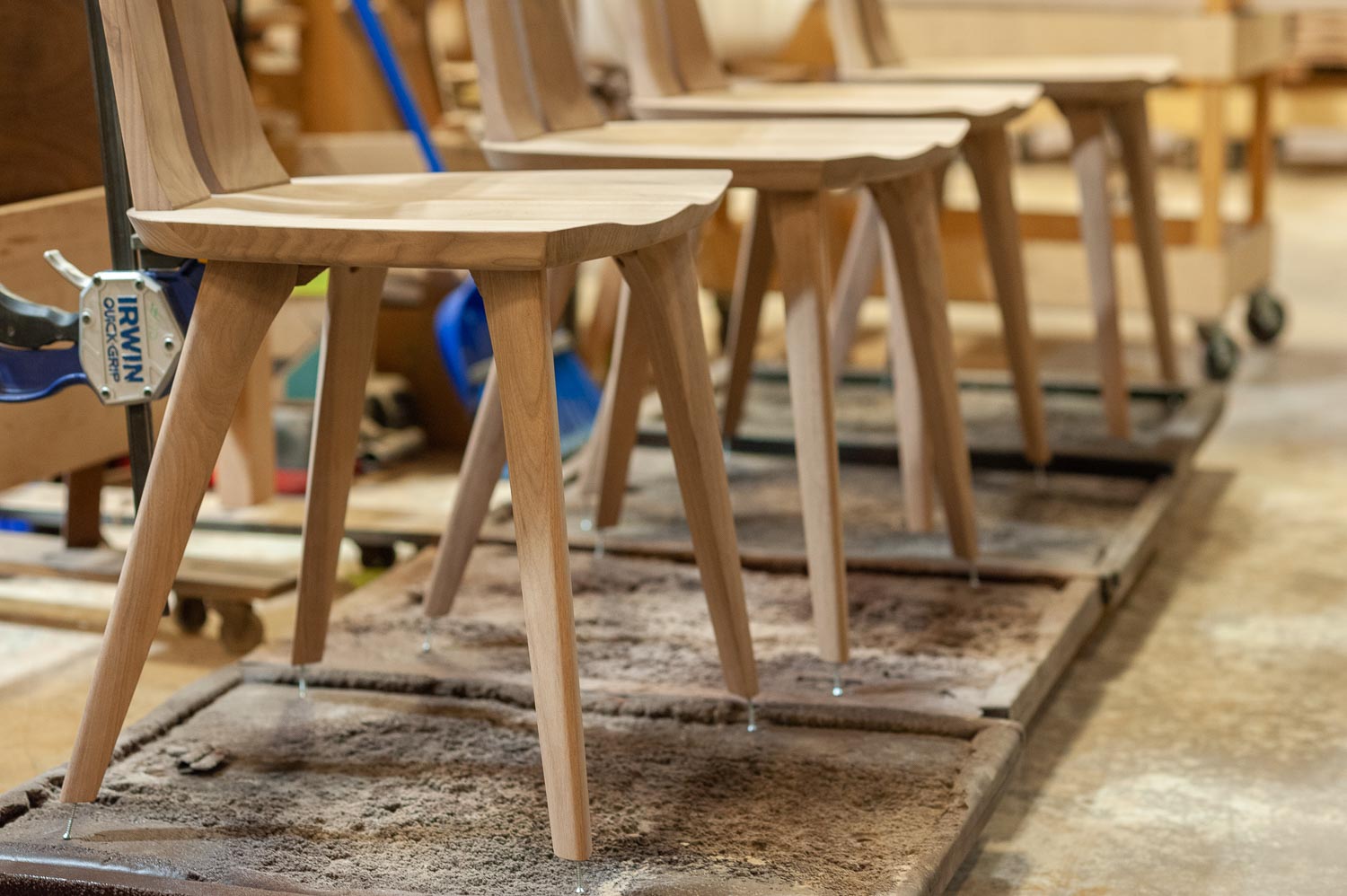 To narrow down this discussion to a manageable size, Catherine stuck with assessing two materials that you'll encounter in a vast majority of furniture: wood and upholstery. That is to say, furniture comprised of metal or other materials will not be considered here.
Wood You, or Won't You?
Wood is regularly used for the bones of a piece, to give form, stability, and strength, as well as the decorative or beauty element. However wood is used, in quality pieces you want to see solid wood, as opposed to press board.
Similarly, for table or chair legs, look for a one-piece post. These will remain stronger across the years.
Where Pieces Meet
How the pieces are joined together will provide another quality indicator. You'll want to see a tight fit, whether it be a mortis and tenon, cut and slot, or split and wedge joint.
Under tables, look for corner blocks at the stress points, to add strength. When assessing drawers, like you might find with a buffet piece or dresser, look for dovetail joints. While there, make sure the bottoms aren't too thin.
With all joinery, let your eyes and hands be the judge of quality: a well-crafted piece will look nicely finished and feel smooth.
With sliding elements, like drawers or table insets, make sure pieces move without friction. Catherine says you'll want a gear system or wood-on-wood tracks for table extensions. And for drawers, wood-on-wood or soft close undermount guides are nice.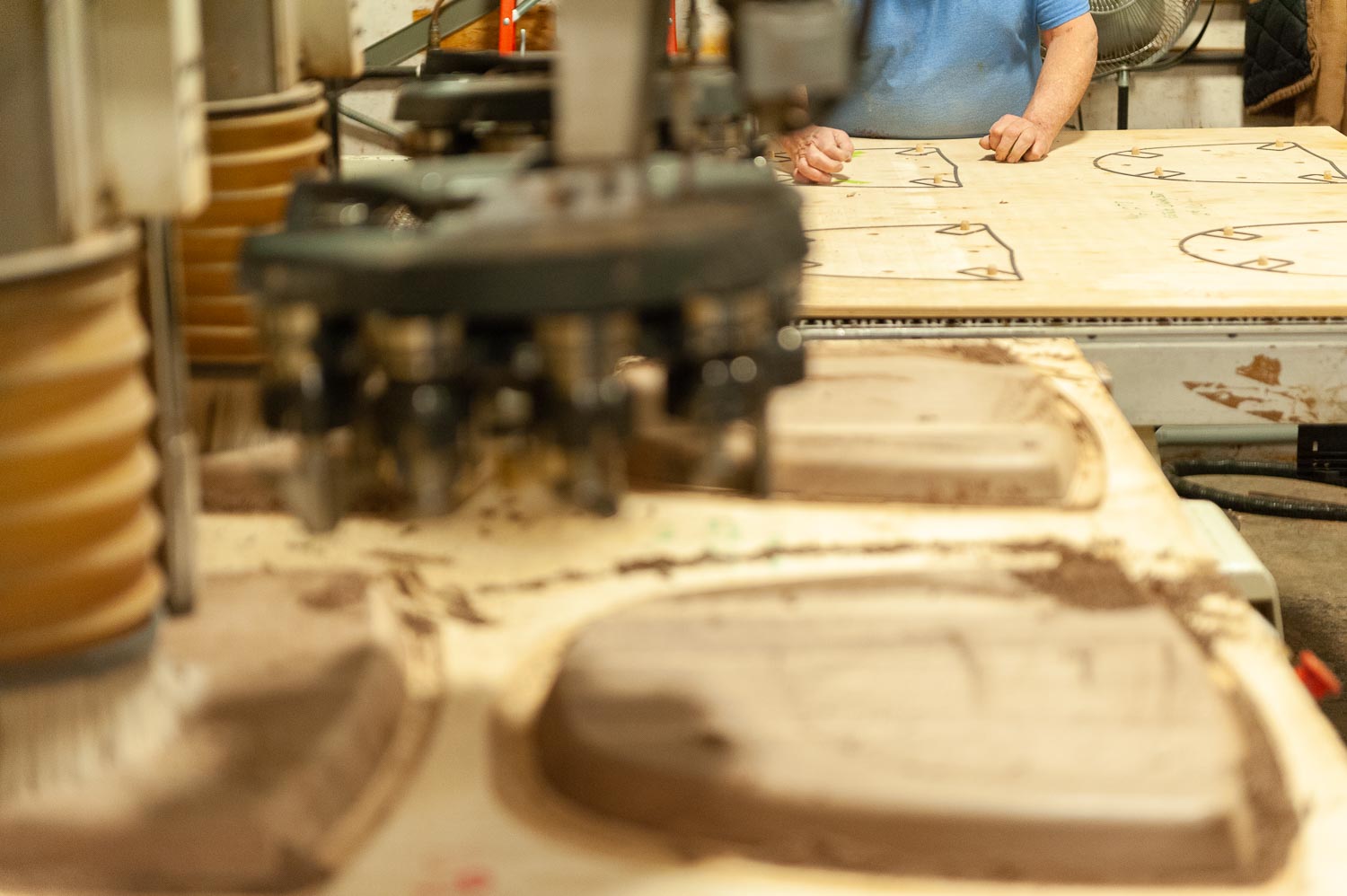 Decorative Touches
Much of the beauty of a wood piece will be how the wood is shaped, as well as what parts and types of wood are used, and how.
Woodworking features like curves and bevels enhance the design and style of a piece. Veneers of carefully selected designs in heartwood, knots, or burl are used to add artistry. This is a way to display the exotic, intricate beauty of the wood grain.
While these touches don't add to longevity, you're certain to be looking at a quality piece if it features this level of attention.
Hardware
Wood furniture often features hardware, like pulls or hinges. Catherine says to look for weighty, solid, distinctive hardware. Again, you can usually see that a piece of hardware is good quality.
Be sure to check out hardware that's not as visible. Quality should be evident throughout a piece; not just on what's facing front.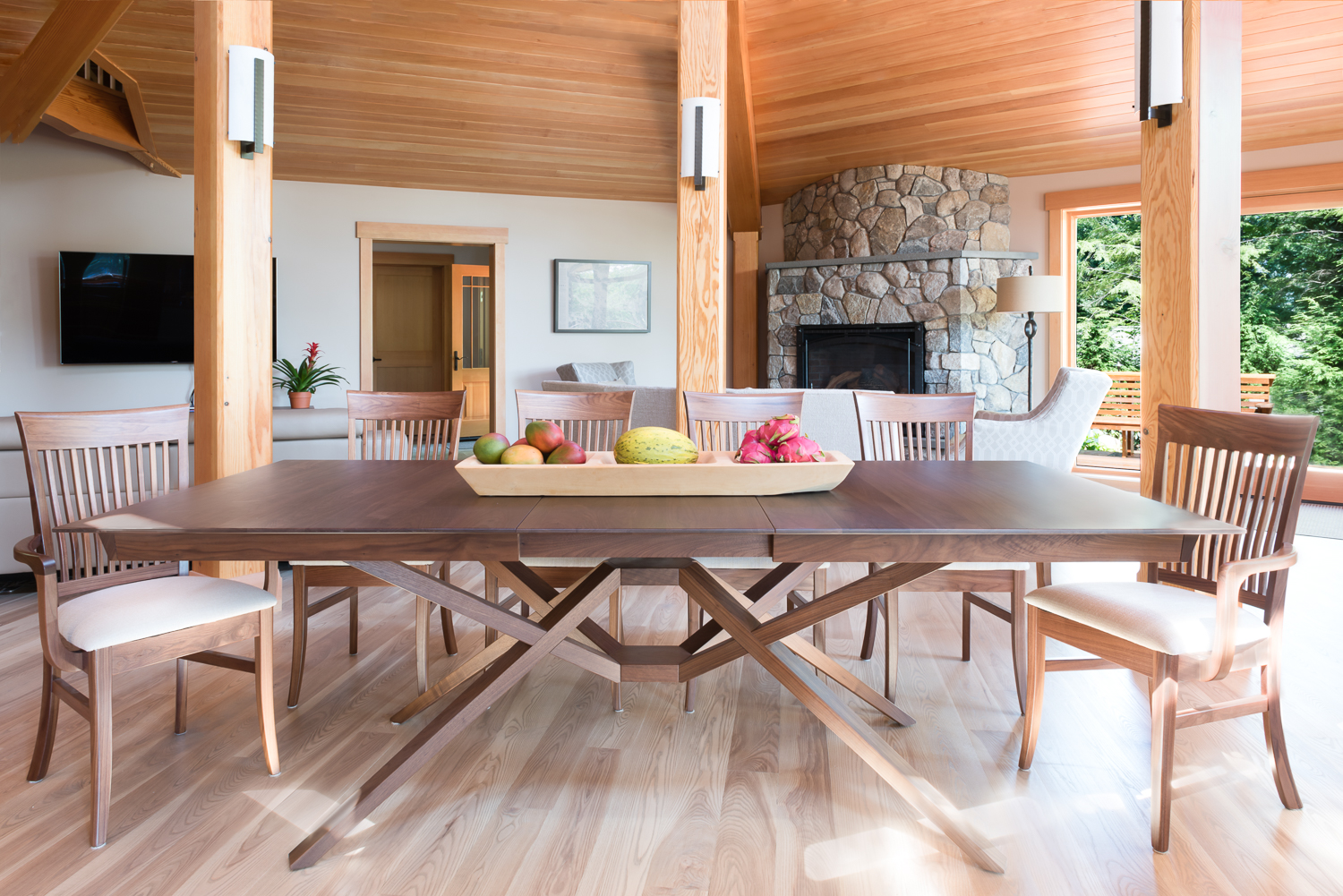 See for Yourself
Catherine sums up many of these tips, provides some visuals, and shares a bit more about finding quality in wood pieces in this short video.
Fabricated Appeal
Next we address upholstery, which of course you commonly encounter with couches, chairs, headboards, and more. A good place to start is with material choice.
Leather or Fabric?
Depending on preference, use, and style, you'll have to decide if you want fabric or leather upholstery.
The big win with leather is that it lasts longer, by a factor of about four times. But it's not for everyone, and quality leather does require maintenance: you should condition leather once or twice a year. Leather also tends to cost more.
Choose top grain leather: it will have a soft hand and it won't stretch. There are different finishes, which have less to do with quality than aesthetic preferences. A protective finish won't show the marks that come with wear.
For those who like that aged patina, however, go with a leather that's been nicely tanned without a protective finish. For colored leather, see it's been done using a wax pull-up process; the color should be rich and saturated.
The world of upholstery fabrics is vast, much too vast to cover in full here. Know that any quality furniture maker will offer quality fabrics. And there are reputable brand names like Crypton and Sunbrella. Trusted furniture makers will also offer a warrantee on the fabrics they recommend.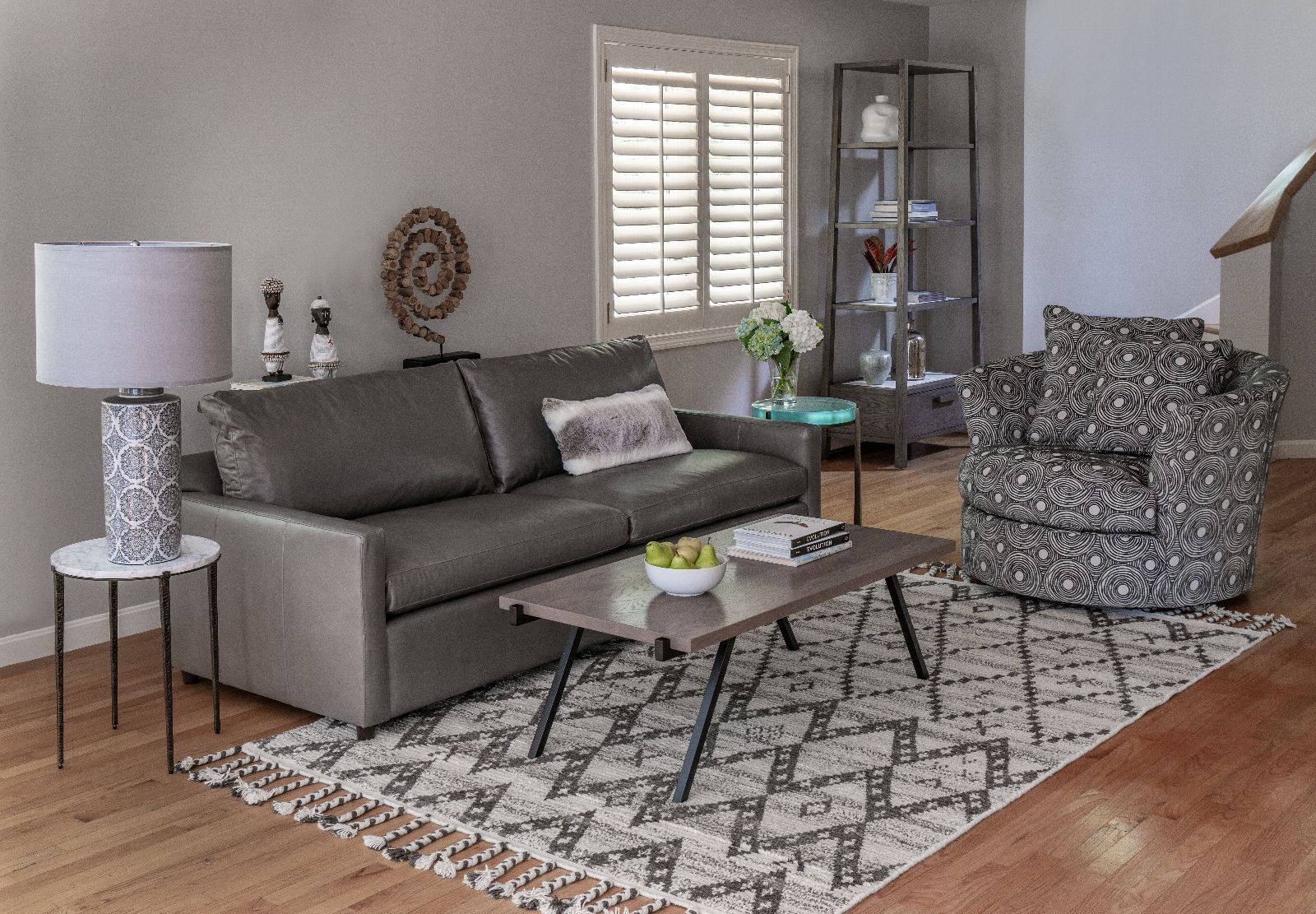 Quality Craftsmanship
You can determine how well upholstered a piece is by how it looks and by knowing the materials and methods used to make the guts.
Your visual appraisal includes seeing that seams and tailoring are straight and even. Are pleats symmetric? Are buttons tied down tightly? If there are patterns in the fabric, do they match nicely at the seams? Once again, a nicely upholstered piece should look nice, as if every detail has been well considered and well executed.
For couches and chairs, make sure the back and sides are padded, and not hollow. Quality suspension features eight-way high-tied coil springs, or sinuous coils.
For cushions, are the insides made with a quality high-density foam, with a down or poly-fiber wrap enclosed in ticking? Good cushions are resilient and don't curl at the edges.
Overall quality will show in the performance: when you sit down, you should feel well supported, and comfortable.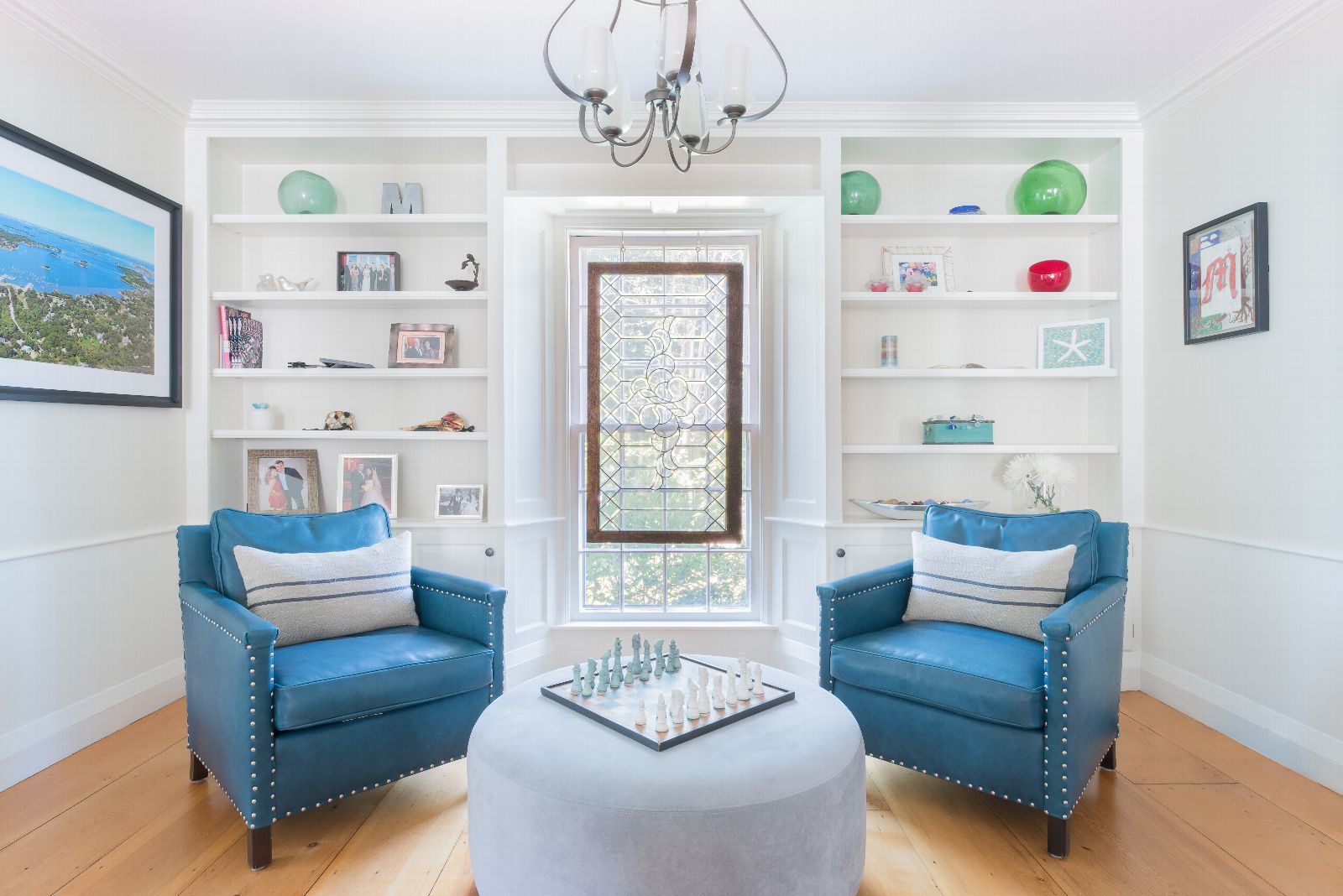 The Old Adage Is True
You get what you pay for: that holds here, no doubt. Good furniture costs more. It takes more time to make, the materials are more expensive, and the skill of the craftpeople is higher.
Good furniture is an investment for the very reason that it looks great for a long time. To make sure you do get a good value, however, it's important to understand how to determine quality in furniture.