Buying any piece of furniture – especially a high-quality, hand-crafted one – is an investment. It requires thought, planning, and trust. Trust in the company you're purchasing from and trust in the design consultant or salesperson that's helping you make the decision.
But how do you build trust if you can't see an item in person? In many cases, with our large selection of customizable options, the exact product isn't on our showroom floor. But that doesn't mean you can't find exactly what you need from the catalog.
Linda, our Store Manager in Boston, is breaking down everything you need to know about ordering from a catalog so you can trust your decision-making in all future furniture purchases.
Expert product knowledge is key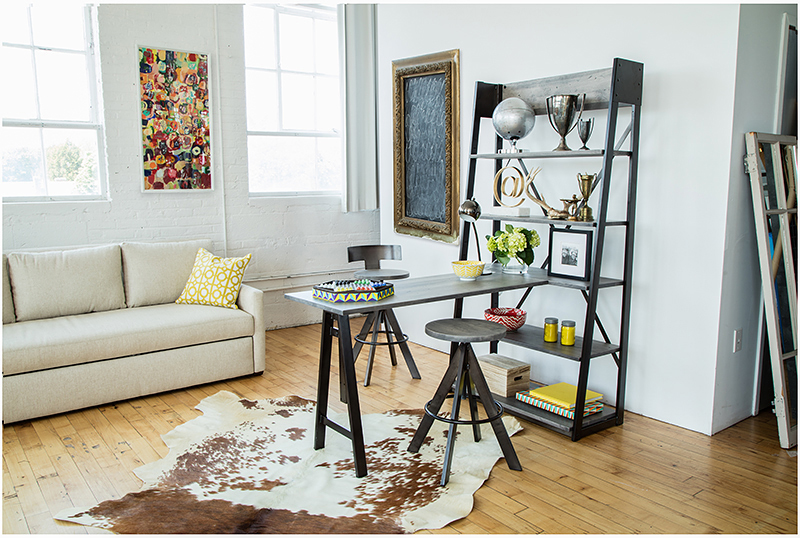 When you're looking for an item that isn't on a showroom floor, it's important to chat with a salesperson or designer who knows what they're talking about.
Linda explains, "Experience with the product is key. Knowing how a piece is constructed, finished, and designed. We're lucky to have a team of Design Consultants who are confident speaking about all of our products."
"We often compare the piece a customer is looking at in the catalog to something we have here on the floor. This is the best way to help them feel comfortable ordering sight unseen. We look at overall dimensions, upholstery details like seat height and seat depth, cushion similarities, and - if it's a wood product - if the piece is constructed the same."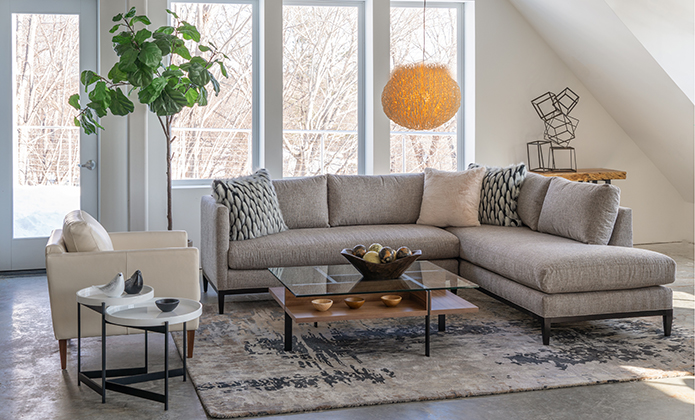 Our designers are trained in all of our product lines, so even if there's an item they haven't seen before, they have the resources to find out as much as they can from the manufacturer.
As you can see, finding a trusted designer is imperative when it comes to ordering from a catalog. The small details (like cushion core options and seat depth) make all the difference when it comes to being comfortable in your home.
What are the safest pieces to buy from a catalog?
Some pieces of furniture are safer to buy sight unseen than others.
Linda says, "Case goods, occasional tables, and dining tables are the easiest to buy without seeing them in person. Upholstery, on the other hand, is very subjective. You want to be sure you're comfortable so you're better off sitting in the actual piece or something very similar."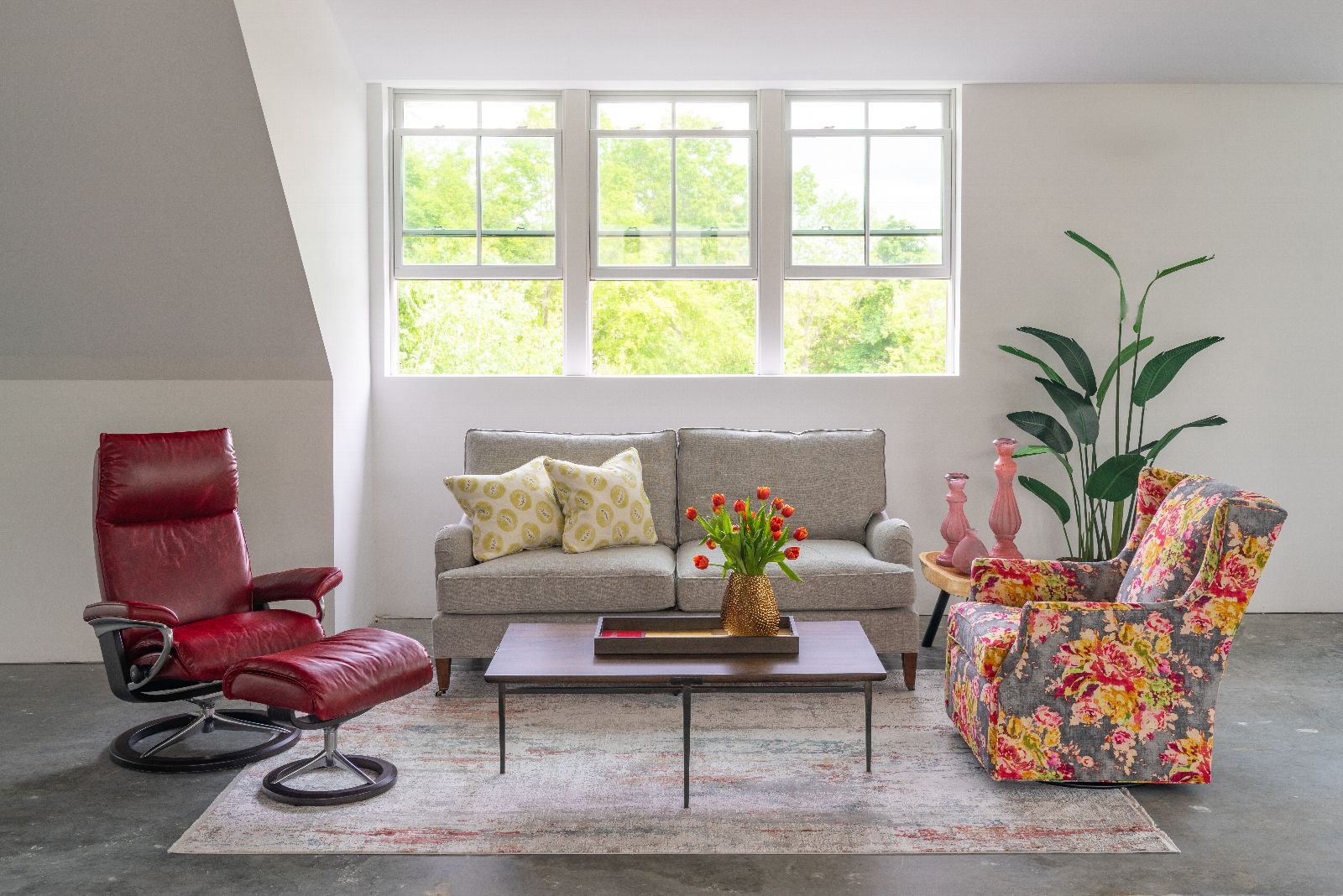 She adds, "Rugs may also be difficult to order online. The catalog or website has to have great color representation for someone to feel comfortable purchasing because the color may be different on a screen versus in person."
Questions to ask to build trust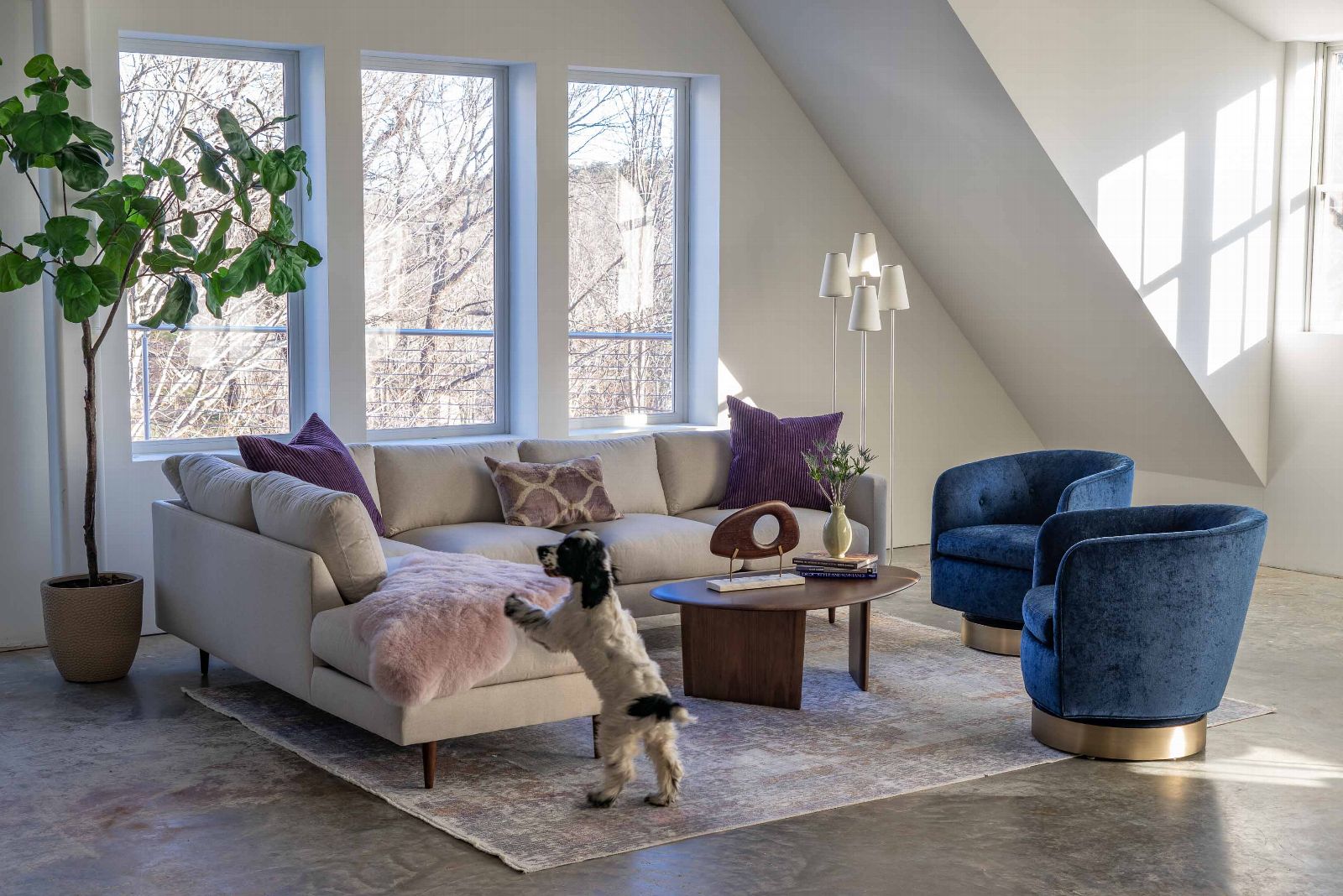 Whether you're ordering from a catalog with Circle or another company, transparency is key. Especially when you're buying a product without seeing it, you want to be sure you trust the quality of the product.
Here are some questions to ask to ensure you'll be happy with the result:
Where is the product made?
How is the product constructed? Is it solid wood or veneer?
How long will it take to get the product?
Is the piece assembled? If not, how much of an additional fee is assembly?
Is the piece delivered white glove in-home or curbside?
What happens if there is damage to the item on delivery?
What is the return policy?
Ordering online or from a catalog can be overwhelming, especially if it's a custom piece. Linda explains, "The sheer amount of options can deter some, which is why working with a trusted Design Consultant is important to help narrow the options and choose the right piece."
Even if the exact product isn't on our showroom floor, our design consultants have the expert knowledge to compare, contrast, show you similar pieces, and help you make a purchase you're going to love.
Learn more about our design process: