So, you're ordering furniture online. What should you consider? What should you avoid? We talked to Gary, our Director of Sales, to get all his expert tips on ordering online.
From making the purchase to the day it arrives at your house, here's what you need to know.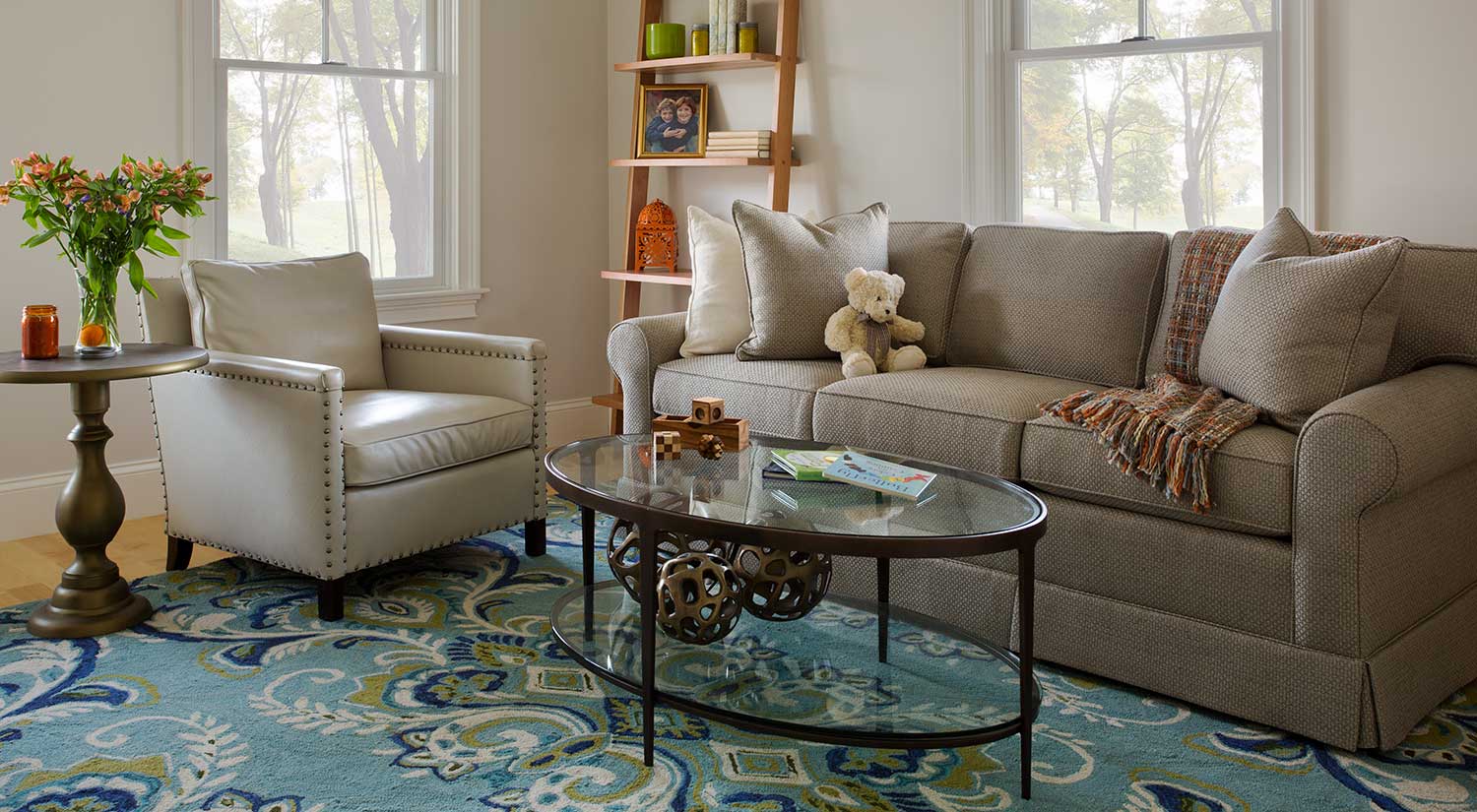 What are the safest purchases to make?
Furniture is an investment. In most cases, seeing a piece of furniture in person is ideal. However, it's not always possible!
So, if you're planning to order furniture online, you should first consider that some purchases are much safer to make than others.
Smaller décor pieces like end tables, coffee tables, or wall art are safer to order online than upholstery.
When it comes to upholstery, Gary explains, "Anything you sit on, you have to think about the quality and comfort level. That's not to say you can't buy a sofa online – but if you decide to make that choice, go with a company you trust that's transparent about quality and construction."
That being said, information is power. The less information you have on a piece of furniture online, the more likely it is that you'll be disappointed when it shows up at your door.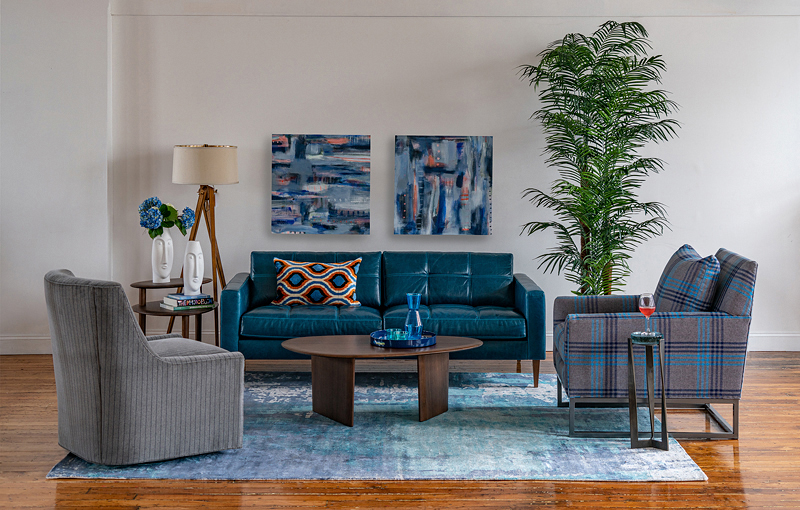 What to expect from a big box company
Companies like Ikea and Wayfair have endless options and quick delivery options available. And sometimes they're the right place to get what you need fast and affordably.
But, there are some important things to consider. The first is that the quality may not always match up with what you see online. And if your main concern is aesthetics or you're looking for a smaller piece to finish a room, that may not be a concern.
On larger pieces—the sofa you'll be sitting on every day—you may find yourself disappointed.
The second, and maybe the most important thing to think about, is the assembly required. Before you make a purchase, you should be aware of how much assembly is required and how much time it will take you.
Another thing you might not expect? How heavy your purchase is! More affordable case goods that are not made of hardwood are, in general, much heavier which can pose a problem when the box arrives at your doorstep and you can't get it up your stairs.
When it comes to investing in your home, there are always going to be pros and cons you need to weigh. Saving on smaller items may allow you to invest in those one or two pieces that will make your house feel like a home.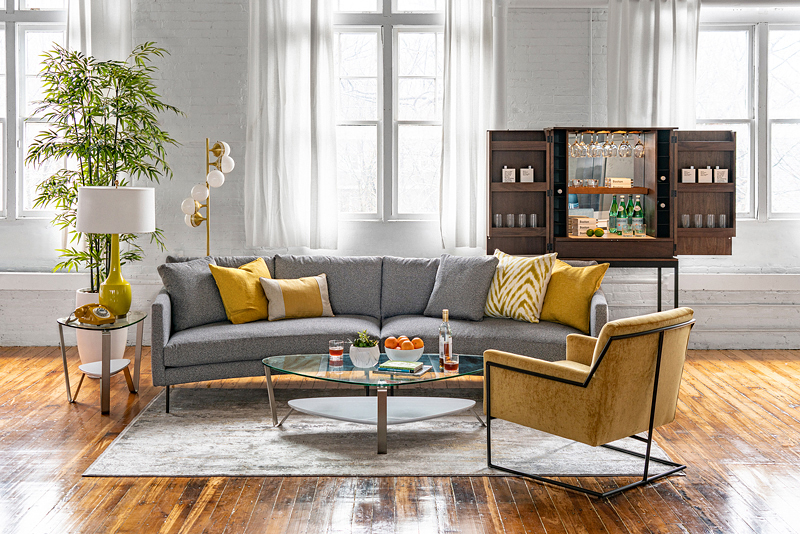 What to expect from a local store
Unlike a bigger company, local stores are going to differ with what you can expect. But, in general, it's the "local" you should focus on.
When you shop with a local store, you have the benefit of knowing what kind of a company you're shopping with—what are their values? What do they pride themselves on?
You're also able to be in contact immediately—rather than on hold with a customer service rep.
Once you purchase something, the follow-up process will be more hands-on. In other words, you'll be paid attention to!
And, importantly, if you're making a bigger purchase, a local company is there to walk you through the process—even if that process is done virtually.
It is important to remember that if you're purchasing a custom-made, high-quality piece of furniture, the lead time is going to longer than that of a big box company—simply because that piece is being made by hand!
Everything else to consider
Before you buy any piece of furniture online (no matter how small!) make sure you look at the measurements. This is the best first step to take to ensure you won't be disappointed in a too-small rug or a sectional that won't fit through your doorway.
When it comes to quality, as we've said, transparency is key. Read this article to learn more about determining the quality of furniture.
Sometimes, research isn't enough and you're going to need more help. If you're looking for upholstery, several pieces to complete a room, or you want to make sure you're buying the best extension table for your dining room—a virtual design consultation is the best option.
Even if you have a clear vision of how you want your space to look, a trained designer can help ensure you're investing in pieces that will be comfortable and durable long-term.
Read More: Defining Design Services: Online, In-Store, and Interior Designers
We're here to help
We're proud to have a team of talented and enthusiastic design consultants who can help you with all of your design questions. Meet them here!
If you're looking for help on a project or you need the reassurance to know you're buying the right chair, set up a free virtual design consultation. We always recommend coming into a store so you can feel the quality for yourself, but until that's available we're here for you every step of the way.
Follow us on Instagram for design inspiration and YouTube for answers to all of your design questions.