Home design can sometimes be an entire project; one that needs a space plan, a budget, a time-frame, and a waiting game. And it can yield incredible results. But in this world of instant gratification sometimes you don't want to do a massive overhaul.
We're taking you room by room to show you the small changes you can make to your home that have a big reward.
Dining Room and Kitchen
Beginning with the dining room, Catherine, our Framingham Store Manager, suggests bringing in pops of color or trendy patterns using art or accent pieces. "It can be as simple as changing the upholstered seats on your chairs," she says. A fun pop of color on your chairs or stools that ties into your carpet or artwork will inject life into your space.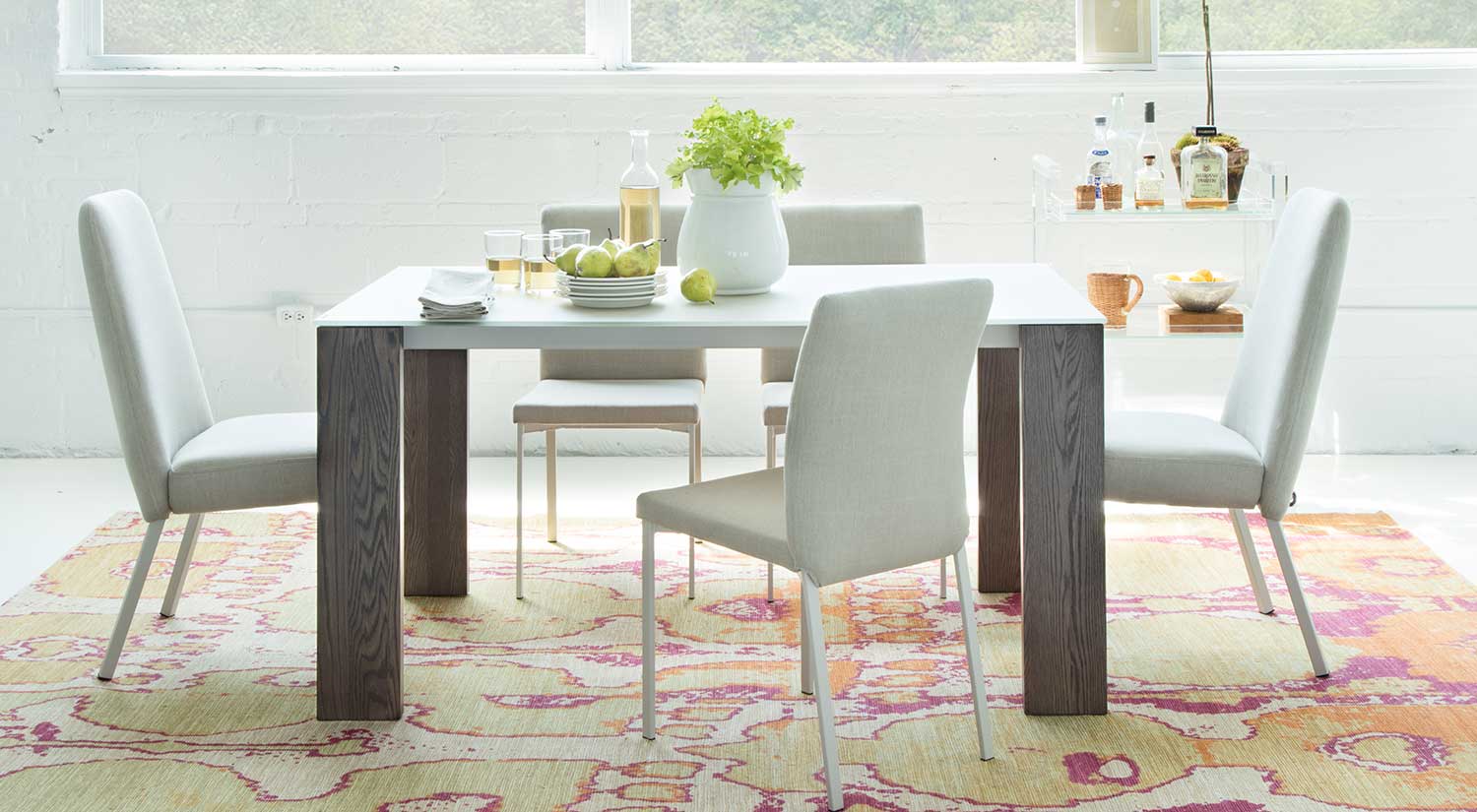 Another simple change? "You may choose to add a mirror on the walls to move the color around the space, soften the room, and create a warm glow." As far as the kitchen goes, Catherine suggests "Adding in a Chilewich woven floor mat and tying in the colors to other accents in your kitchen."
Not only are they a practical addition to your home, but they're a fun and easy way to add a pop of texture and color.
Here are a few more simple ideas to change the look of your dining space:
Add textured pottery to your dining table.
Change your pendant lighting and hanging light fixtures.
Although it can be a project, changing the hardware is a fun way to incorporate different metals and finishes.
Take your old silver dishes and hang them up or mix them into a display wall. "The reflective quality is really beautiful in a kitchen," Catherine says.
Read More: How to Update a Traditional Dining Room
Living Room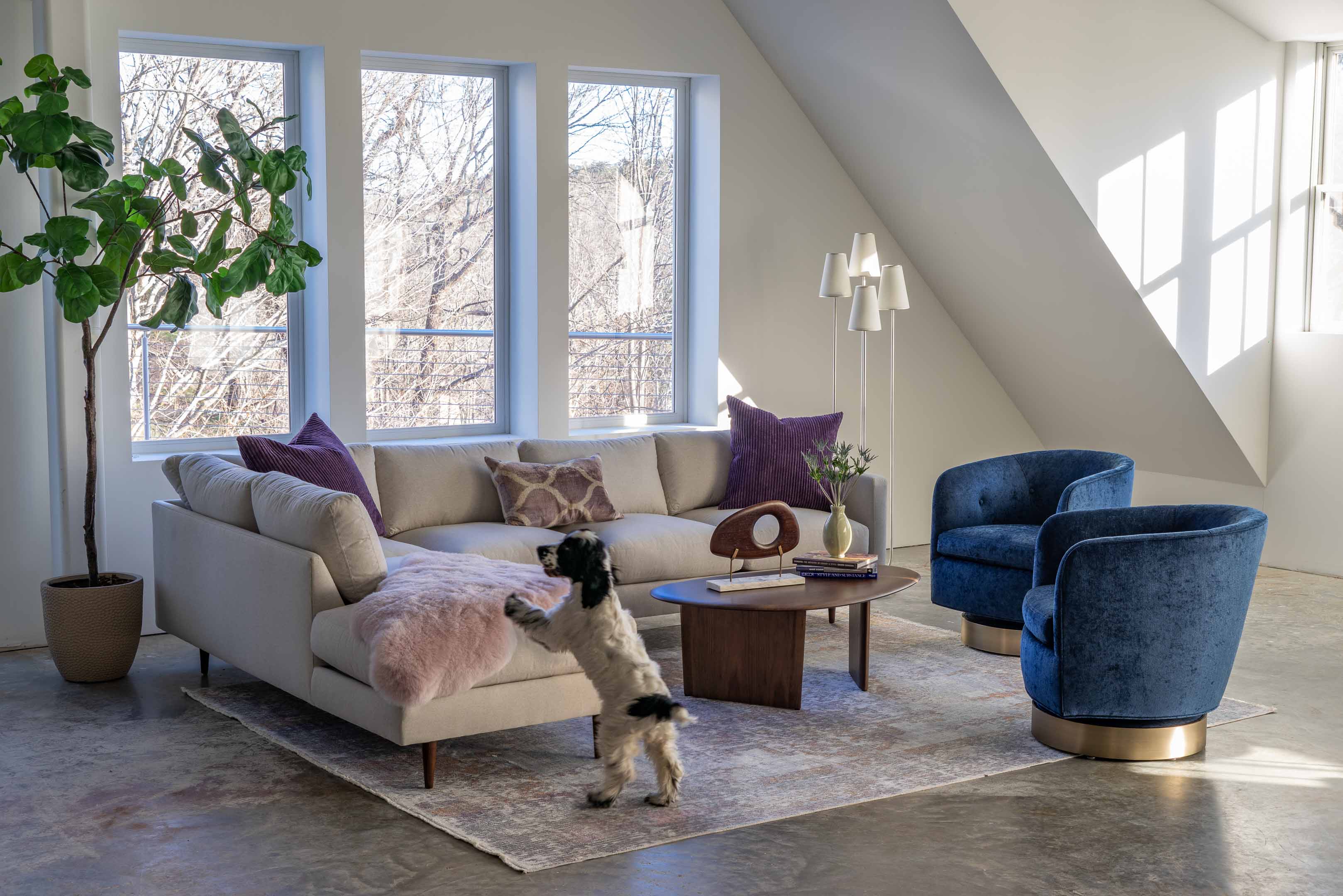 The living room is a great place to make simple changes to your home, and it's oftentimes the room you spend the most time in. Catherine describes, "It's the perfect place to bring in textures like furs, even on a more contemporary piece to soften it."
Accent pieces and details like ornate stitching or flange detail on a throw pillow, although small, will make a big impact on the dimensional quality of a room. In an otherwise neutral space, bringing in new textures, patterns, and colors will bring the space to life.
Although the configuration of your living room may be limited due to traffic flow, you can easily change the look of the space by bringing in a different rug.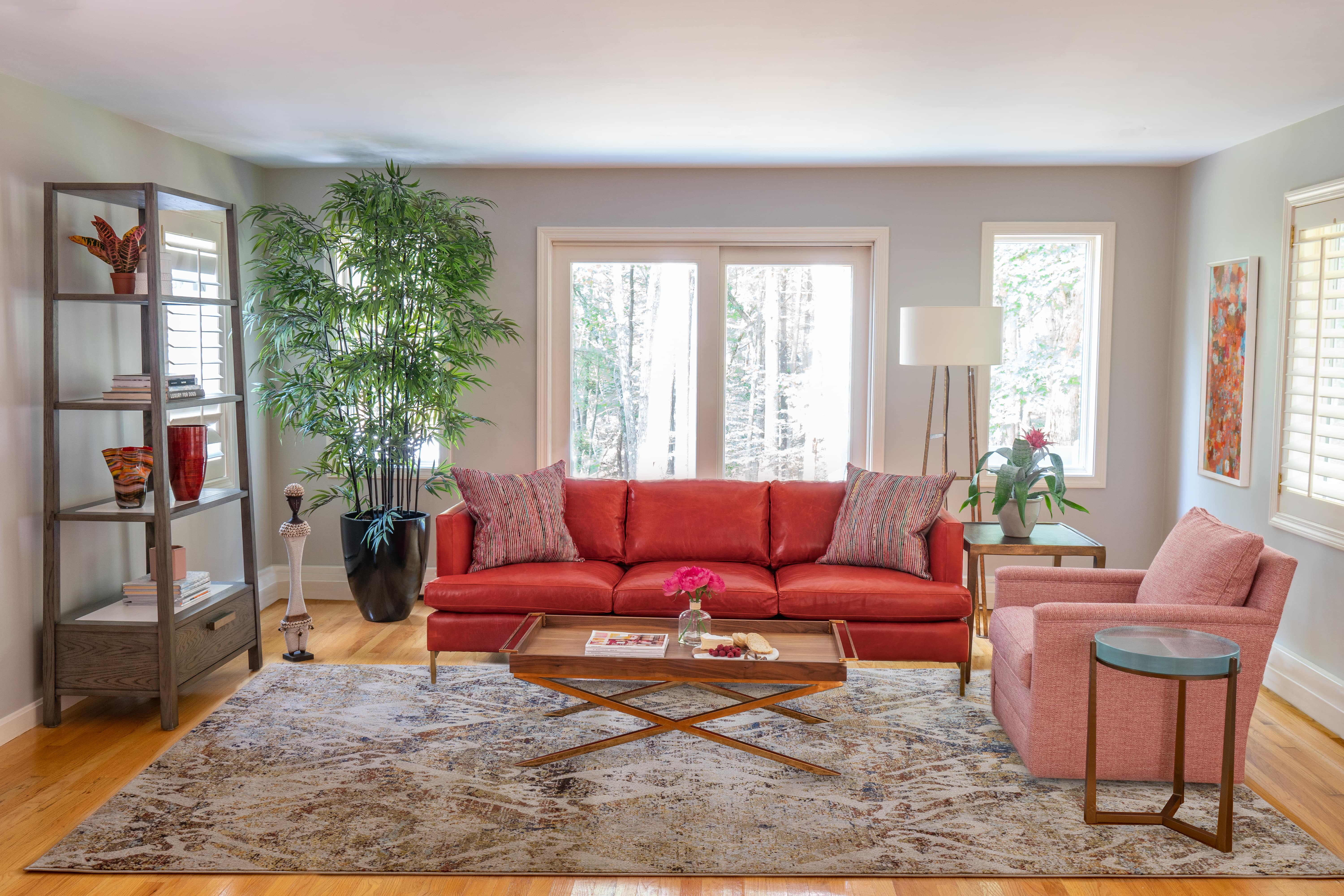 Catherine explains, "So many people in New England have a more traditional oriental. If you change it to something more contemporary it can really change the feel of the room. If your upholstery is neutral, warm it up by choosing a rug with buttery, pale yellow tones and then pairing a fuzzy texture with it in a throw or a pillow."
Finally, many people underestimate the need for a dedicated reading area with task lighting. It may be that all you need is a great end table and a table lamp or dedicated floor lamp.
This will transform a corner of your room into a functional space where you can comfortably read. It's also a fun way to add a modern touch with a swooping statement lamp like the Archer Floor Lamp.
Read More: How to Add Color, Texture, and Life to Your Home
Bedroom
The bedroom is, in a lot of ways, the simplest area of the home to change. Pick up a new throw or furry pelt, throw it over your bed, and you've instantly added warmth, texture, and a pop of color.
If you prefer a bigger change, swap out your bedding! Even if you love a monochromatic white look, you can place a neutral Moroccan blanket over top of your duvet and change the style while adding an extra layer of warmth.
Catherine also suggests changing your window treatments and adding a bench or ottoman at the foot of the bed in a fun texture or pop of color.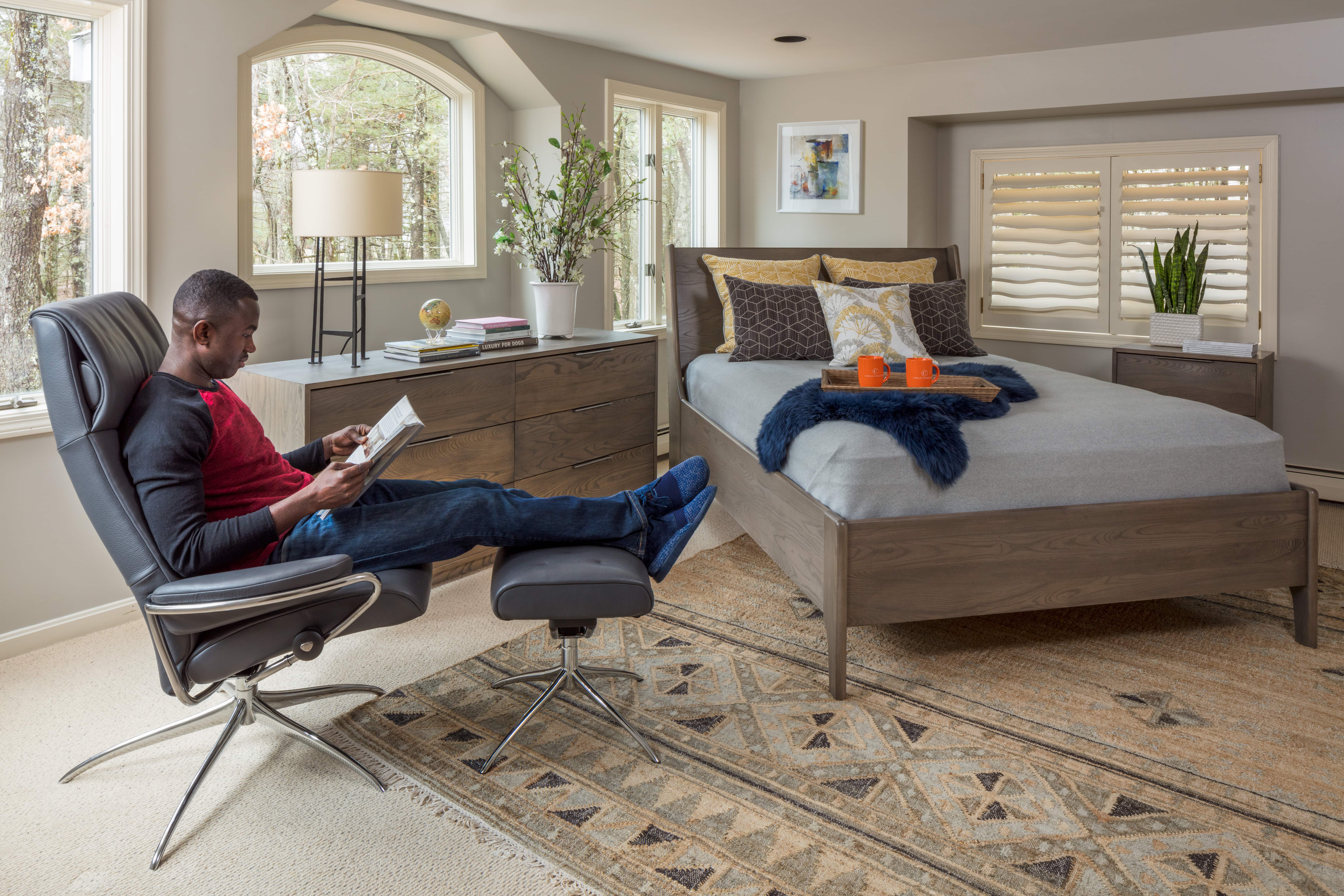 Speaking of pops of color, changing your wall color is the simplest trick in the book to completely transform a room. If painting all of your walls doesn't appeal to you, paint a statement wall and use the opportunity to blow up your favorite photos and hang them in a group.
In the bedroom (or any room for that matter), switching out a bulkier storage piece for an etagere is an easy way to open up space and create a more modern feeling. It works great as a room divider too.
Read More: How to Decorate a Modern Master Bedroom
Talk to a designer
There are so many ways to make a big impact with small changes in your home. For some, choosing the perfect statement chair and nothing else is the only change necessary. For others looking to warm up their space, textural elements and a fresh take on color will transform their home.
Regardless of your design goals and needs, we're here to help. Our design consultants are equipped with years of expert knowledge on all things design. And sometimes all you need is a walk around one of our beautiful showrooms to get inspired for your next home decor project.
Author: Julia Maiman
Julia is a writer, blogger, and believer in the smell of old books. She has been crafting stories since she could put pen to paper. She is also a lover of dogs, traveling, and Led Zeppelin.