Trends are always evolving—coming in and out of the picture over the decades. These days, however, the major shift in lifestyle has created a similar shift in design trends.
We talked to James, a Design Consultant in our Boston showroom, to learn a little more about his perspective on the latest design trends; what's fallen out of fashion, and what he's excited about in the interior design world.
Creating multi-faceted spaces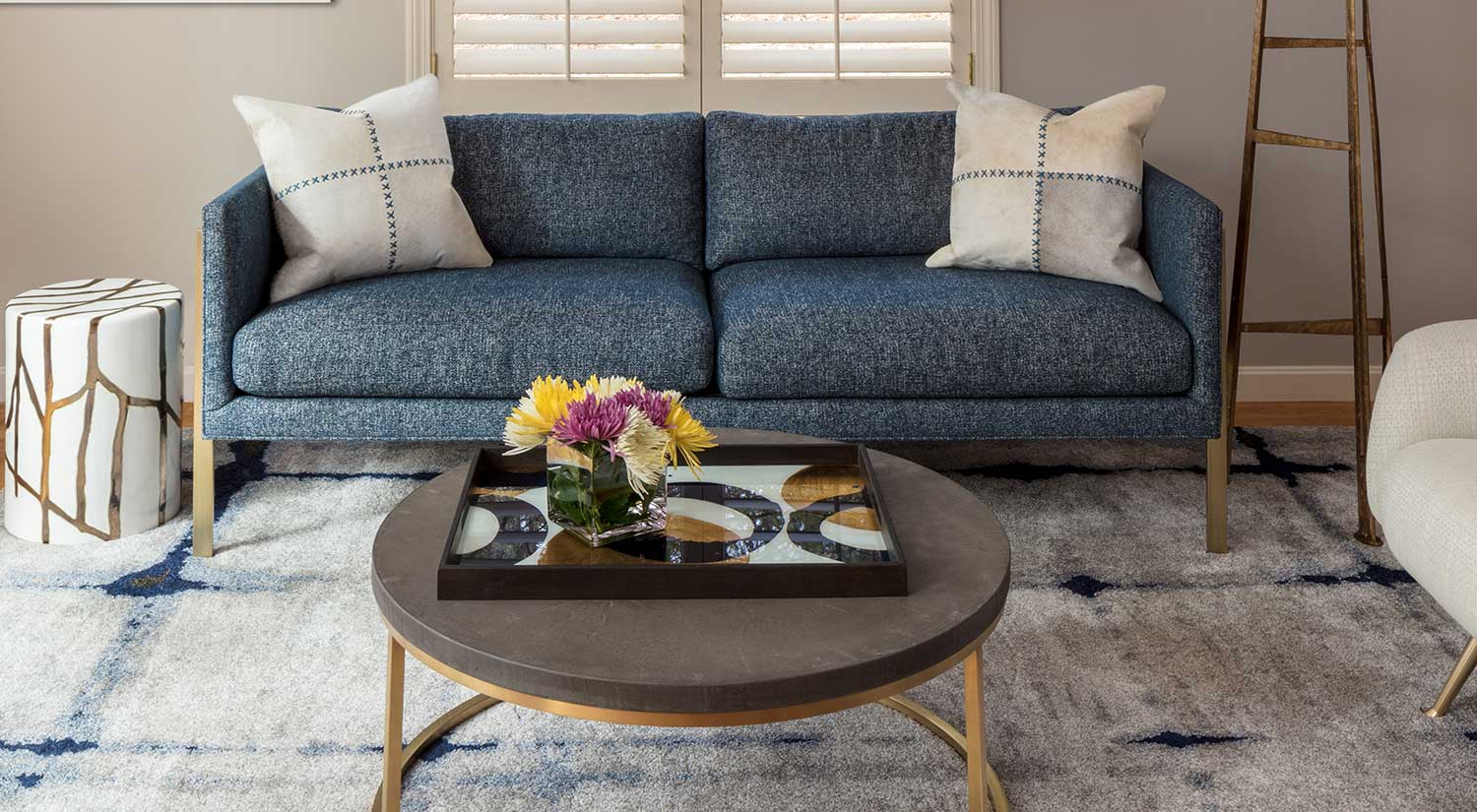 The first trend that he's seen is related directly to the influx of working from home. He says, "I find myself working more and more with clients to design multi-faceted living spaces. The ways we use our living room are changing from the status quo of simply being a spot to hang out on the sofa."
"With many of us working from home, creating a functional space for lounging and hanging out as well as working has been at the forefront of people's minds."
Creating multi-faceted spaces has more to do with expert space planning and considering functionality than it does in investing in a ton of new furniture. And the possibilities grow ten-fold when you get an outside perspective and work with a designer to consider how you're using your space.
Check out our Ultimate Guide to Space Planning to learn more about how to create a room plan and design a functional space.
Choosing color that makes you happy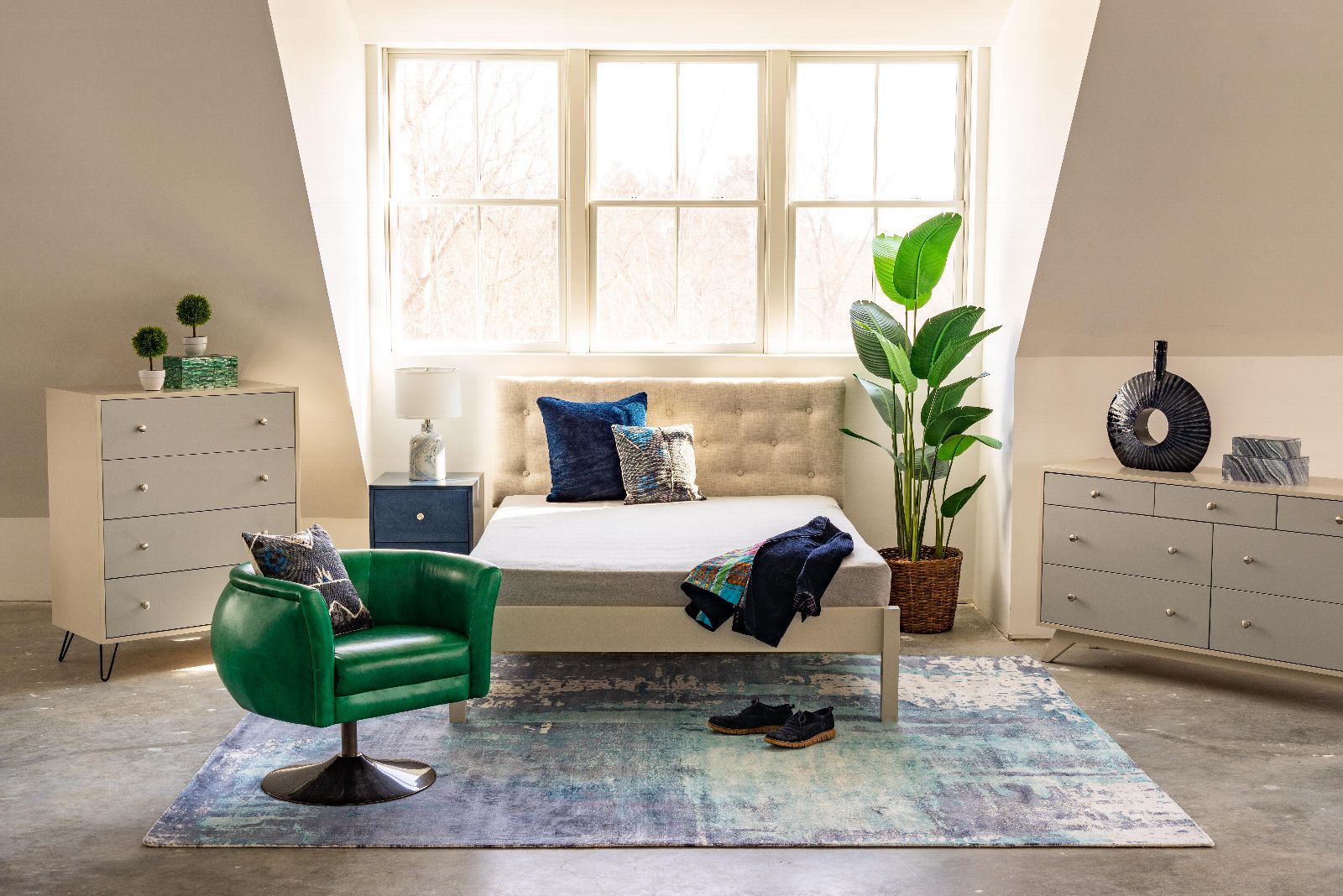 Now more than ever, our home needs to be a space that truly brings us joy. Part of that joy is finding color that makes you happy.
James describes, "A trend that seems to be losing steam is neutral everything or gray on gray. Clients are noticing how they respond to pops of color in their space. Maybe it's that teal sofa that might have been out of their comfort zone before. Getting customers to push towards bolder designs and more color has been really exciting for me in the past few months."
"I've also found that layering patterns and geometric prints have been popular lately, whether it's with throw pillows or on a larger piece."
Adding color or prints on smaller pieces, like an accent chair or throw pillows, is a great way to warm up to the idea of adding bolder color later. It's also the key element in adding texture and life to a minimalistic space.
Another way to add life? James says, "Plants have come into design now more than ever. It's a beautiful way to add color, life, and vibrancy to a space."
Read More: Styling with Houseplants: Adding Balance, Color, and Texture
Utilizing the old to highlight the new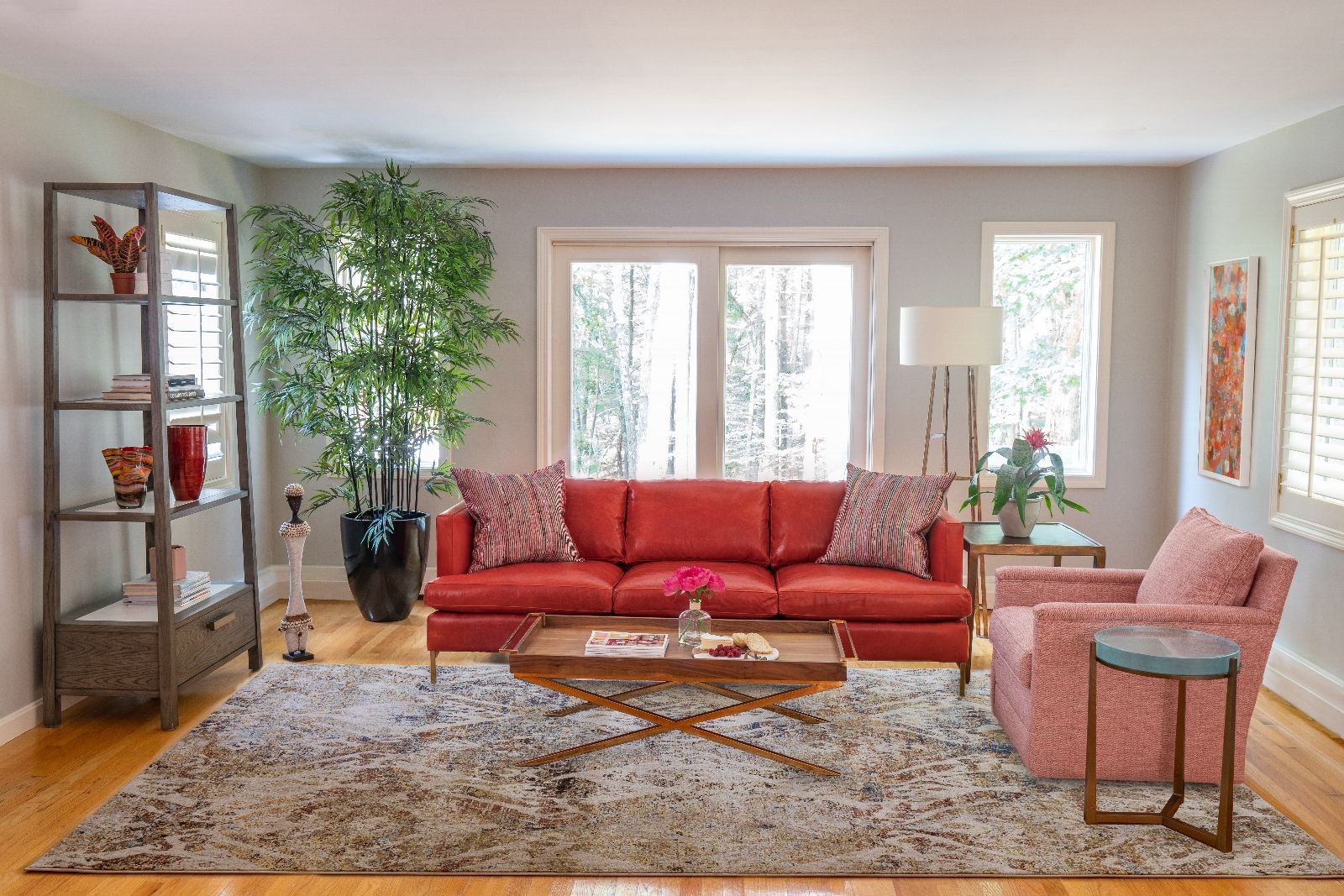 Crafting a new look for your living room or your bedroom doesn't need to mean an entire overhaul. Some of the most beautiful spaces utilize both the old and the new. Your new sofa looks even more polished contrasted against the antique side table. Creating a dichotomy of old and new layered together highlights the characteristics of both.
There's also the element of practicality and budget. James explains, "Design has become a bit more practical and I've found that many clients are keeping pieces that they constantly use like an accent chair or dining table and designing around them with something newer. The perfect 'staged' look is on the way out."
Investing in the home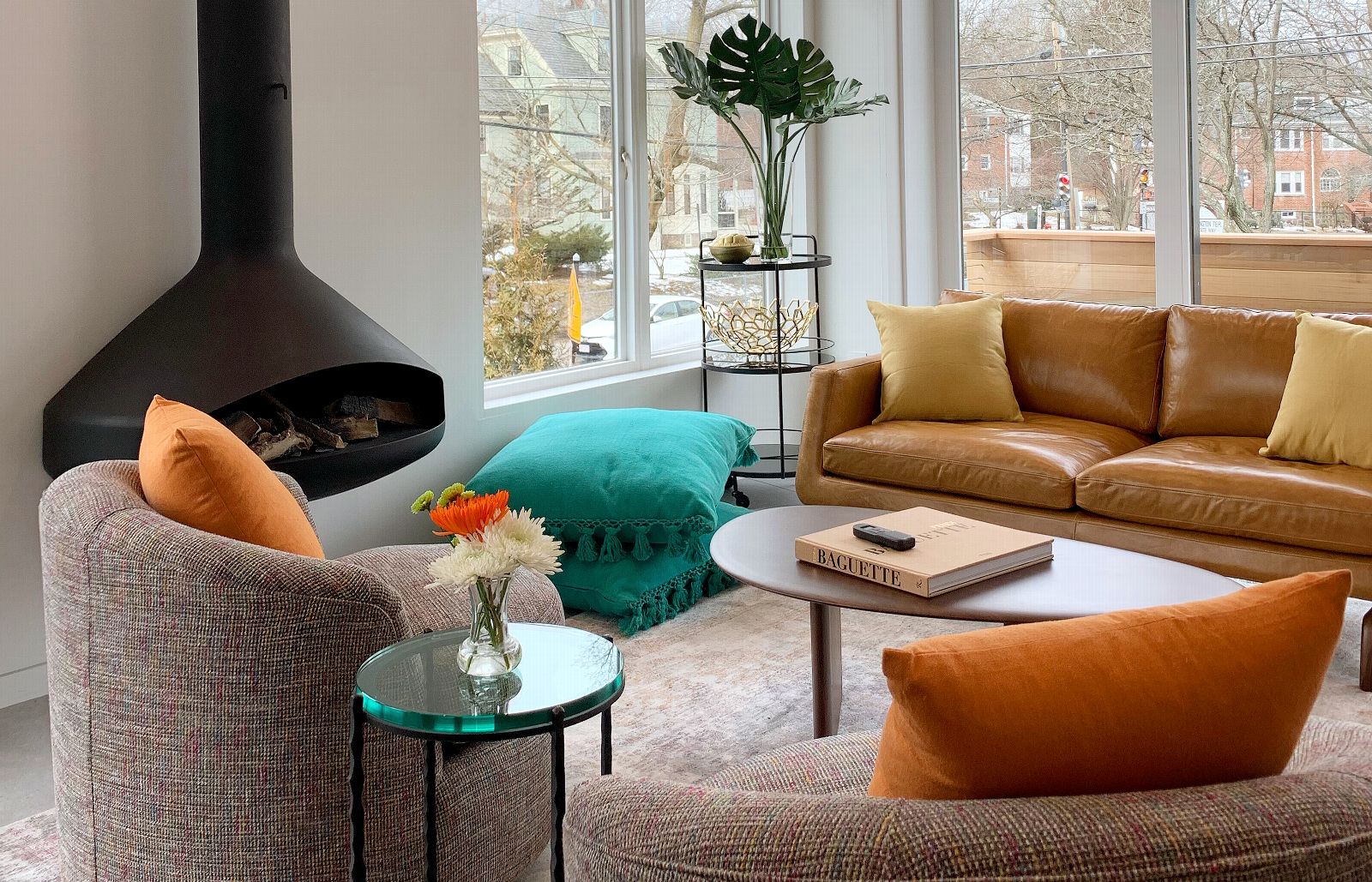 With all of the emphasis on the home being a space for retreat and rejuvenation, investing in the home has only become more important.
James says, "I think home design is booming now more than ever, whether its bathrooms, kitchens, remodeling, or furniture. People are spending the funds that they previously allocated on vacations and going out on investments towards their personal spaces. And they've taken the time to fully research those decisions."
"My excitement and passion as a designer come from achieving what my clients envision for their space and making it feel like a home unique to them."
Visit a showroom to get started
Your home should be an expression of who you are. And ultimately, interior design trends are more about personal expression and fluidity these days than they are about rigidity and rules.
Designing spaces in your home is a chance to express your creativity, create a sanctuary, and invite comfort and relaxation into your everyday rituals.
We pride ourselves on having a highly-customizable line and a team of design consultants who will expertly guide you along the process of choosing furniture for your home.

Get to know James and visit him in our Boston showroom!
Meet the rest of our designers and come into any of our 6 locations across Massachusetts to get started on your next design project.