Layering rugs is a relatively new trend in the design world. It's a quick way to add texture and lush coziness to any space, as well as an opportunity to add color and pattern.
We met up with James, in our Boston showroom to hear his take on layering rugs – what should you avoid? What looks best paired together? We're breaking down everything you need to know.
Where to start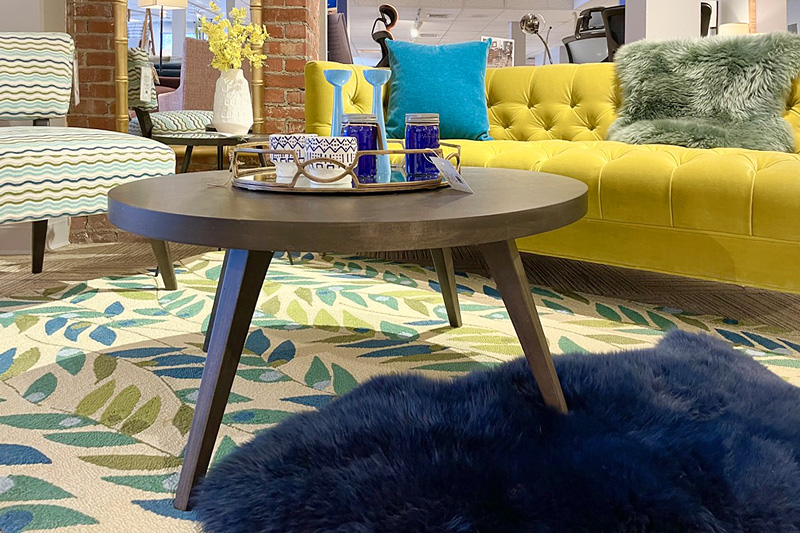 Before you go rug crazy and buy several different styles to layer, think about how you're going to be using the space. James says, "If it's a high traffic or high usage area, layering rugs is probably not the best choice. We're always trying to avoid potential issues with cleaning and tripping."
Layered rugs are also not perfect for a small space that's crowded with furniture and color. If a lot is going on, layering rugs may detract from the design instead of adding to it.
He explains, "They tend to work better in larger spaces where more texture is needed. In other words, in a more minimalistic design. But, if you love a super comfy, bohemian look, they can be a great way to add even more texture to an already cozy space."
Coordinating and contrasting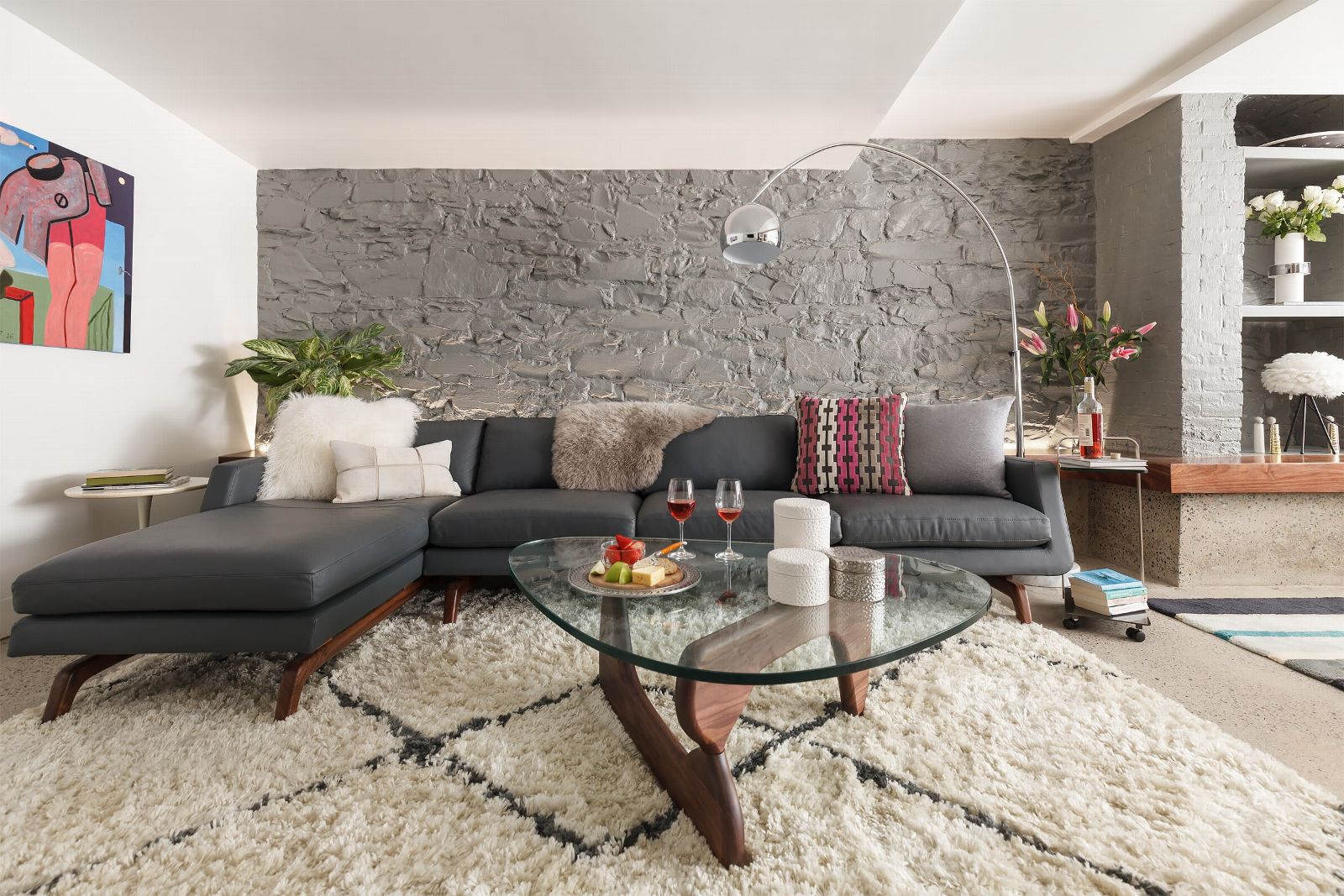 "There are no real rules to layering rugs," says James, "but I would suggest sticking within the same aesthetic or style. I love to layer with different textures, for example, a lower pile polypropylene rug with a shag rug or sheepskin."
One of the major misconceptions about layering rugs? That you're stuck with a wall-to-wall carpet!
James explains that this is actually the perfect opportunity to layer an area rug right on top. "Layering on top of wall-to-wall carpeting is a great way to pull in some bolder patterns and colors. You want the area rug to pop, so I'd avoid layering with another plain rug right on top."
With a neutral and simplistic space, you can be bolder with the rugs you layer – opting for different patterns and colors. In a space that has more going on, choose layered rugs in the same color or pattern family that have different textures.
It's all about coordination rather than exact matching. Choosing rugs within the same tonal color family is an easy way to ensure they'll match. For a bolder look, opt for complementary shades like cream and blue.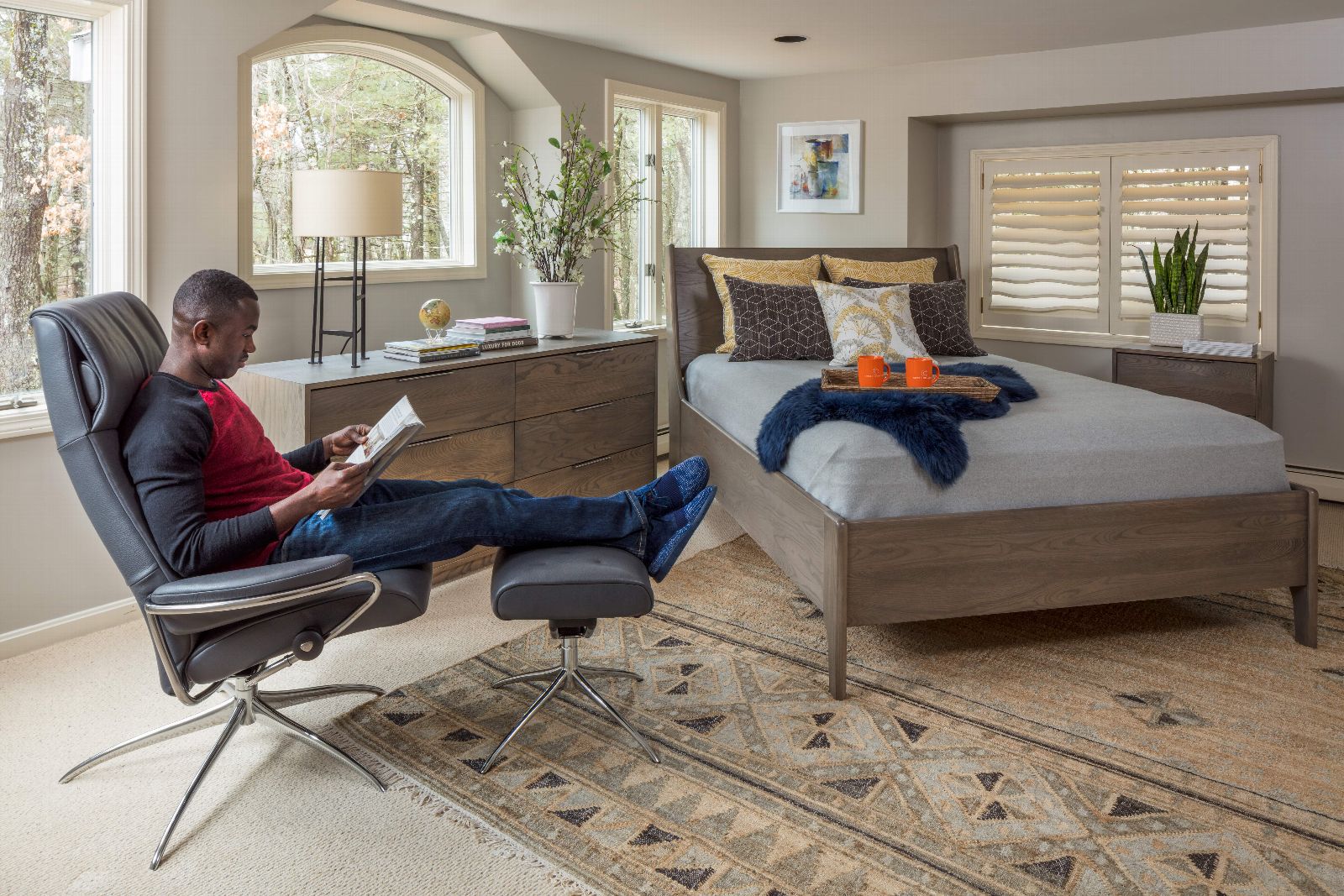 Read More: How Much Does an Area Rug Cost?
Trust your gut
Layering rugs is more about trusting your gut than it is about following specific rules. In general, choose spaces that could use more texture, layer rugs that are significantly different in size (a large rug layered on top of a slightly larger rug will look off), and opt for coordination over exact matching.
When in doubt, you can't go wrong with a sheepskin rug layered over a lower pile rug. In any space, it'll add instant coziness and luxurious texture.
Still stuck on one rug to choose for your space let alone two? Read our guide to choosing the perfect area rug.
Whether you're choosing one rug or two, our designers can help. Make an appointment (in-person or virtual) with James in Boston or get to know our other designers at any of our showrooms. We're here to help with all of your design projects and questions about home décor.