Leather is a popular choice for upholstery and with good reason. Leather is significantly more durable than fabric and ages beautifully. It gets better with time, just like your leather jacket from the 90s.
But before making any decisions about furniture, it's important to know all the details first. So, we're answering some common questions and misconceptions about leather.
What's the best leather?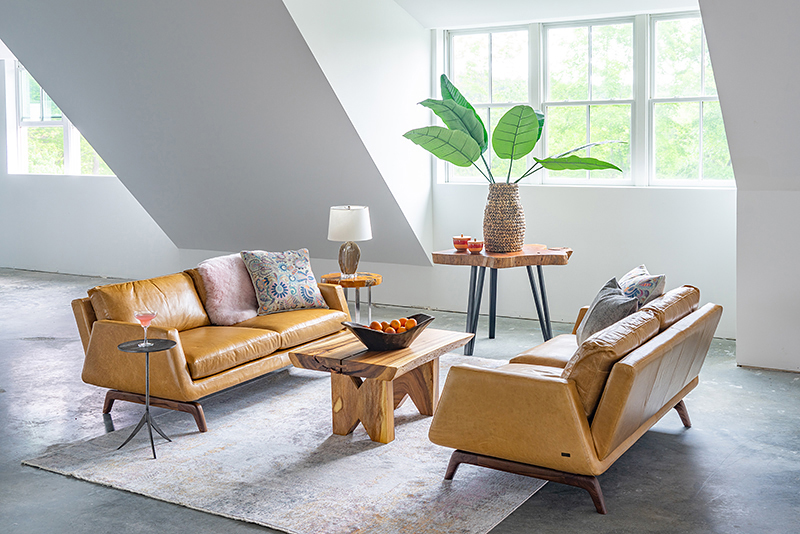 We hear this question a lot in our design centers, and the simple answer is: there is no best leather! As with most things in home décor, it comes down to preference and lifestyle.
If best means a buttery and supple leather to you, then you'll probably want to invest in a "top grain" or "full grain," aniline leather.
The majority of high-quality, top-grain leathers use a process called aniline, in which the dye goes all the way through the hide. Visually, this will hold up better over time, and even with wear and tear it looks beautiful.
Aniline leather is leather in its most natural form. Top-grain options will be the most expensive and may not be suited for a more active lifestyle or one that includes children, coming in from a pool, or eating on the sofa.
If that lifestyle sounds more familiar to you, then the best leather for you will be one that has medium or heavy protection on it - a coating to protect from spills, stains, and general wear and tear.
How do you choose the right leather?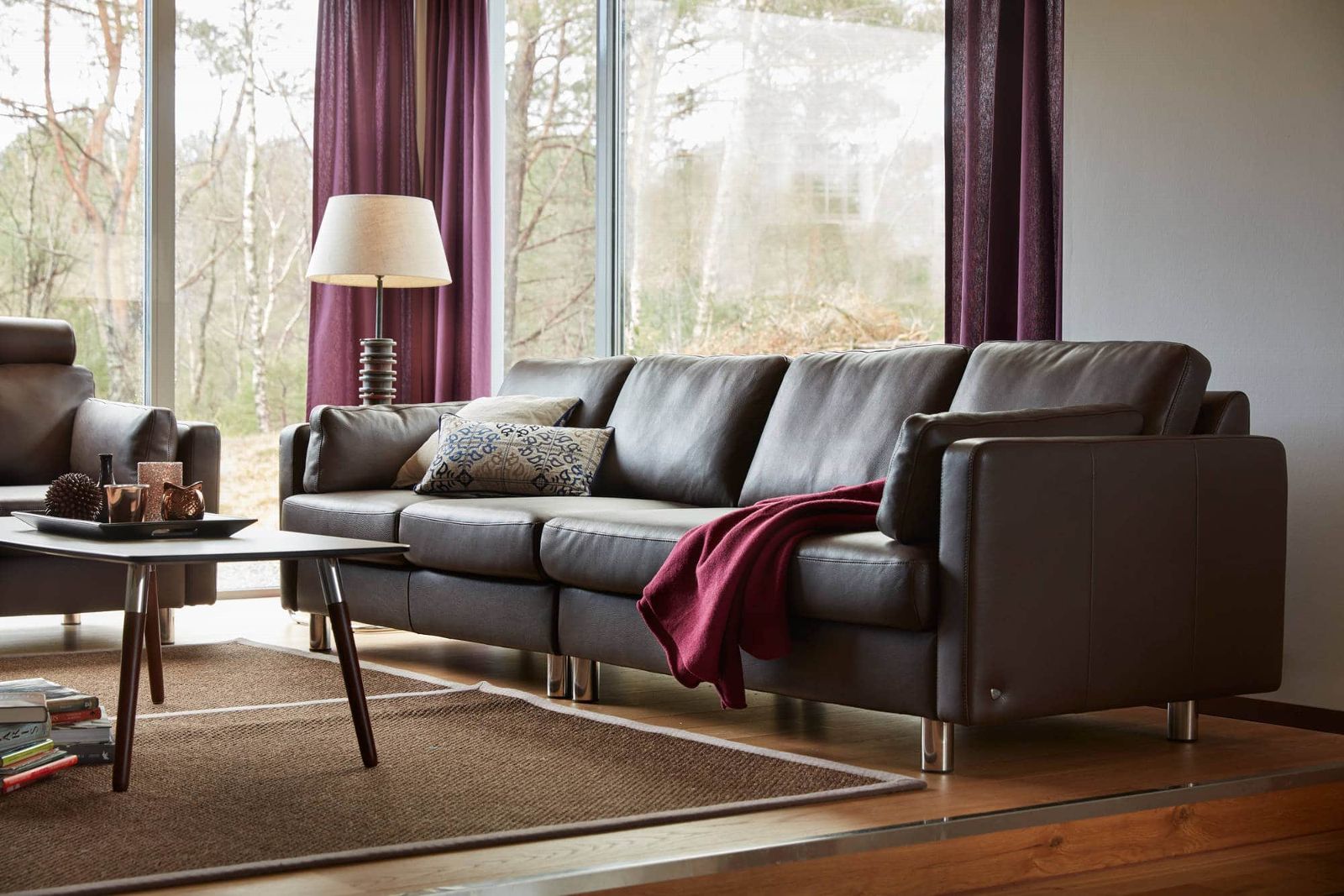 There are pros and cons to consider with all types of leather, and we know it can get confusing. Here are the three basic levels of leather:
The lightest protection is really for leather enthusiasts and it's going to have a soft, buttery feel and a natural, raw look. There is more maintenance required and it will absorb oils, so it's generally not recommended for families.

Medium protection will have a coating to protect from spills, stains, and general wear and tear.

Heavy protection will have the heaviest coating, and it's usually stamped for a unified look. It's the furthest away from its natural form.
When you go down in grades of leather, and therefore down in pricing, you're taking away breathability and adding serviceability. So, in other words, you'll have more protection against spills and stains, but you won't have the breathability and raw smoothness of a top-grain hide.
It's important to keep in mind, however, that all leathers are durable – in fact, they'll last 7 times longer than fabric. So, regardless of the type of leather you invest in, you're making a purchase that will last for the long-term, as long as you take care of it.
Read more: How to Choose the Right Leather for Your Sofa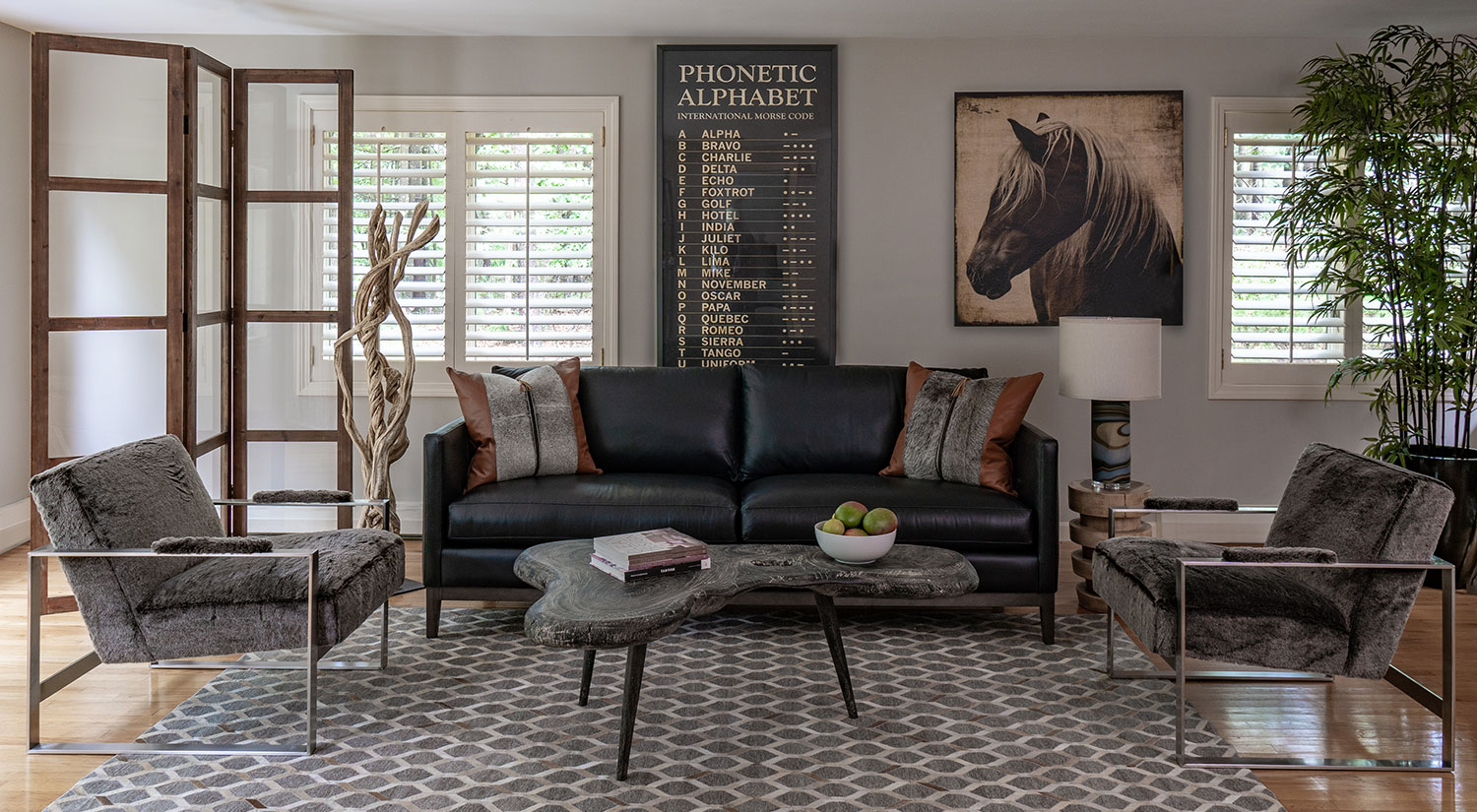 Why is leather so expensive?
Another common question we get is why is leather so expensive?
There are a few reasons for this. The first is that only 5% of hides get chosen for top-grain leather. It's an extremely selective process that leads to the buttery, supple, and pricier leathers for your furniture.
Secondly, leather is a byproduct of the meat and dairy industry. With less demand for meat, the price of leather is driving up and becoming more of a luxury item.
There's also the durability and quality to consider – leather is a long-term investment.
Finally, although top-grain, aniline leathers are the cream of the crop, the priciest option may not be the best choice for your home. It's always best to consider your lifestyle, test out leathers in person, and make a holistic decision that fits within your budget.
Is leather hot in the summer and cold in the winter?
The short answer to this is no! While this may be true for cars, your home will never vary so much in temperature that it makes a big difference in your leather furniture.
In terms of breathability, natural, aniline leathers are going to be more breathable. Think of it as baby skin, whereas a lower-grade option with more protective coatings on it has a layer of what you could call "makeup" on it.
Naturally, in the summer, the leathers with more coatings are going to be more hot and sticky than a top-grain, natural leather.
And, it should be noted that your environment will affect your leather. If you have a wood-burning stove, we don't recommend putting leather in the same roomas it will lose its moisture and eventually dry out.
Come into a design center
We hope that cleared up a few questions you've probably asked yourself about leather furniture. If you have more, or you want to see our leather options in person, we'd love to see you in our design centers. Our Design Consultants are experts in leather, fabric, and all things home décor.
Now that you know a little more about choosing the right leather for you, read our in-depth guide to caring for leather furniture. We walk you through daily and weekly care, long-term care, and what not to do.
We want to give a shout out to Maggie Bates, expert in leather and Sales Representative at American Leather, for being a resource for this article. Check out our collection of beautiful, Texas-made, American Leather furniture.