If you've ever been mattress shopping with your spouse or significant other, then you may know that trying to find something that's going to meet both of your needs isn't the easiest process. Ending up in an argument over who sleeps better at night isn't how you want this experience to go, but it can happen (and let's be real, there's nothing like a good night's sleep when you're both well-rested).
Fortunately, there's a solution that can help to avoid disagreements and make sure you and your partner are getting quality, consistent sleep: the dual core mattress.
What is a dual core mattress?
A dual core mattress is just what it sounds like: a mattress with two cores. It's an ideal choice for couples because each person can choose a different level of comfort based on what they prefer. If you and your significant other have struggled in the past to agree on a mattress, then a dual core option may be what you needed all along.
Dual core mattress models we offer
Italian mattress designer Magniflex is known for their plush, high-quality mattresses. Knowing fully well that everyone requires a different kind of support when they sleep, their Dual Core Technology (in select models) is designed to meet whatever those needs are. All you have to do is unzip the mattress cover and flip the core on your side for a firmer or softer feel. In other words: you no longer need to compromise on comfort.
We offer dual core models from two Magniflex collections: Toscana and Dolce Vita. The mattresses are similar in many ways, but they slightly differ in how they're made. Which one will be the perfect fit for your household?
Read more: Vendor Spotlight: Magniflex
Magniflex Toscana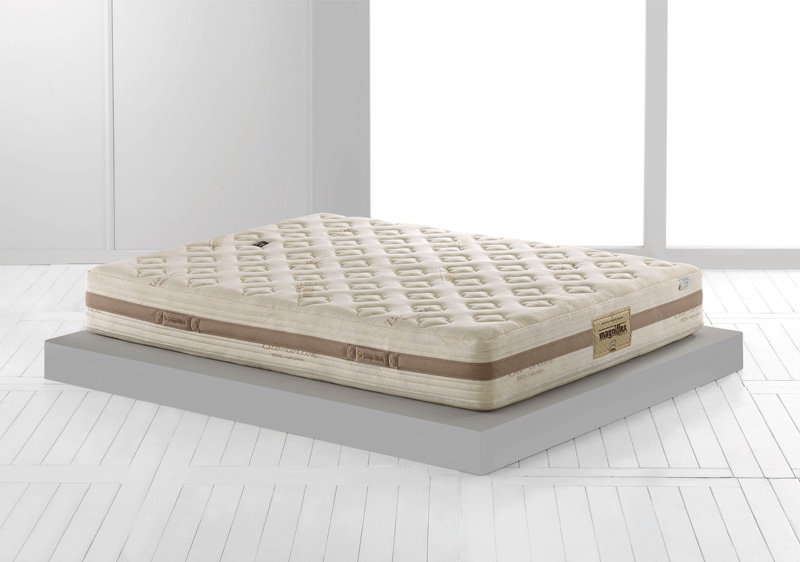 A mattress like the Toscana 12 is meant to make you feel snug. With layers of high-quality materials, it'll feel like landing on a soft cloud every time you roll over. This mattress also has a breathable organic cotton cover that you can bring to the dry cleaners so you always have a sense of newness (after all, there's nothing like falling asleep at night on fresh bedding).
Magniflex Dolce Vita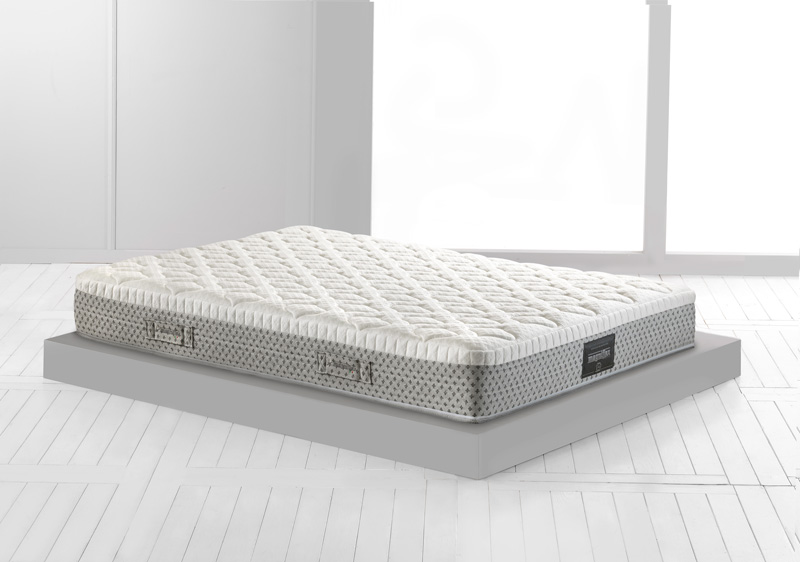 Other dual core options are from Magniflex's Dolce Vita collection. We offer the Comfort Dual 10 and Comfort Deluxe Dual 12 models whose removable covers are designed with Outlast® temperature-regulating fabric so you don't have to worry about getting too warm during the night. These mattresses also feature soft, breathable materials that give a whole new meaning to comfort and being at ease while you sleep.
Try a dual core mattress (and bring your partner)
Choosing a mattress works best if you try out different options in person to really get a sense of how they feel. If you need assistance, stop by one of our design centers to work with a Design Consultant and find the right one. We currently show the Toscana 12 in all locations, but the Dolce Vita Comfort Dual 10 and Comfort Deluxe Dual 12 are available online only.
Author: Marycatherine Karcich