We're thrilled to announce our new partnership with Magniflex, a mattress manufacturer located in the beautiful region of Tuscany, Italy. What we love about them is the care and attention they put into their work as well as their commitment to sustainable living.
Read on to learn more!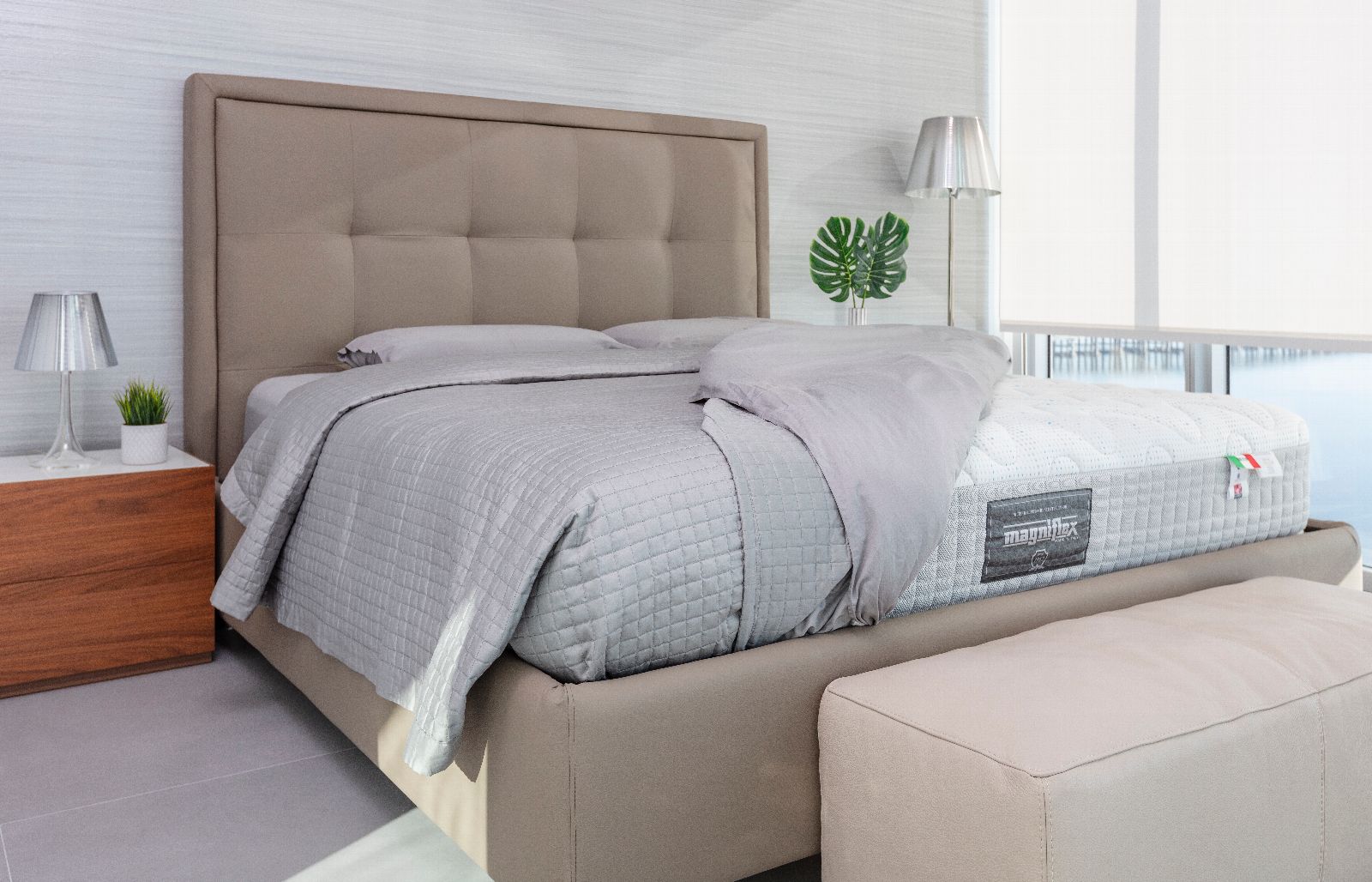 Earned reputation
Magniflex was founded in the 1960s and since then has become a respectable name within the mattress industry. They're the #1 mattress company in Italy and Japan, and they rank among the top 4 mattress companies in Europe.
With over 50 years in the industry and products sold in over 95 countries, Magniflex has dedicated itself to producing quality mattresses that deliver the comfort and satisfaction of a luxury sleep experience.
Sustainable living
Like us, sustainability is a core value for Magniflex. Natural elements like organic cotton, mallow, soy oil, merino wool, and more are used in all of their mattresses. They're also free from:
Formaldehyde
Toxic chemicals
Off-gassing
Chlorofluorocarbon (CFC) or volatile organic compounds (VOCs)
All Magniflex mattresses hold up to OEKO-TEX® standards, meaning they've been tested for harmful chemicals and substances to ensure safety for you and the environment.
Read more: Buying Green: Everything You Need to Know About Sustainable Furniture
Quality materials
Magniflex uses high-grade materials to give you complete comfort and support throughout the night. Memoform, for example, adapts to any body type while Aquabreeze foam facilitates airflow for breathability.
Other materials that Magniflex uses include:
Magnigel Foam
Geomemory Foam
Mallow Foam
Elioform/Eliosoft
Innovative technology
Magniflex has formulated solutions that cater to individual needs and provide different levels of comfort. Their MagniStretch mattress features patented technology designed to address neck, back, and shoulder pain by relieving pressure from your spine and gently stretching your body while you sleep. It's even been endorsed by the American Chiropractic Association (ACA).
There's also Dual Core technology, which features separate cores that you and your significant other can easily flip to achieve your preferred comfort levels. Dual Core is found in select models.
We're excited to partner with Magniflex to help bring better quality sleep to your home!
Author: Marycatherine Karcich