Like everyone else, we've been stuck in our homes trying to make the best of a not-so-great situation. And what happens when you put a bunch of creative types into quarantine? We get creative!
Our team has been using this time to make our homes the most comforting they possibly can be. From planting herbs to painting walls—it doesn't take much to refresh your space and make your home a place you love to be in.
Here's what we've been up to during this time.
Focusing on the outdoors
Cindy, our Store Manager in Middleton says, "I bought new cushions for my outdoor patio furniture, started an herb and tomato garden, planted some flowers, and ordered a swimming pool."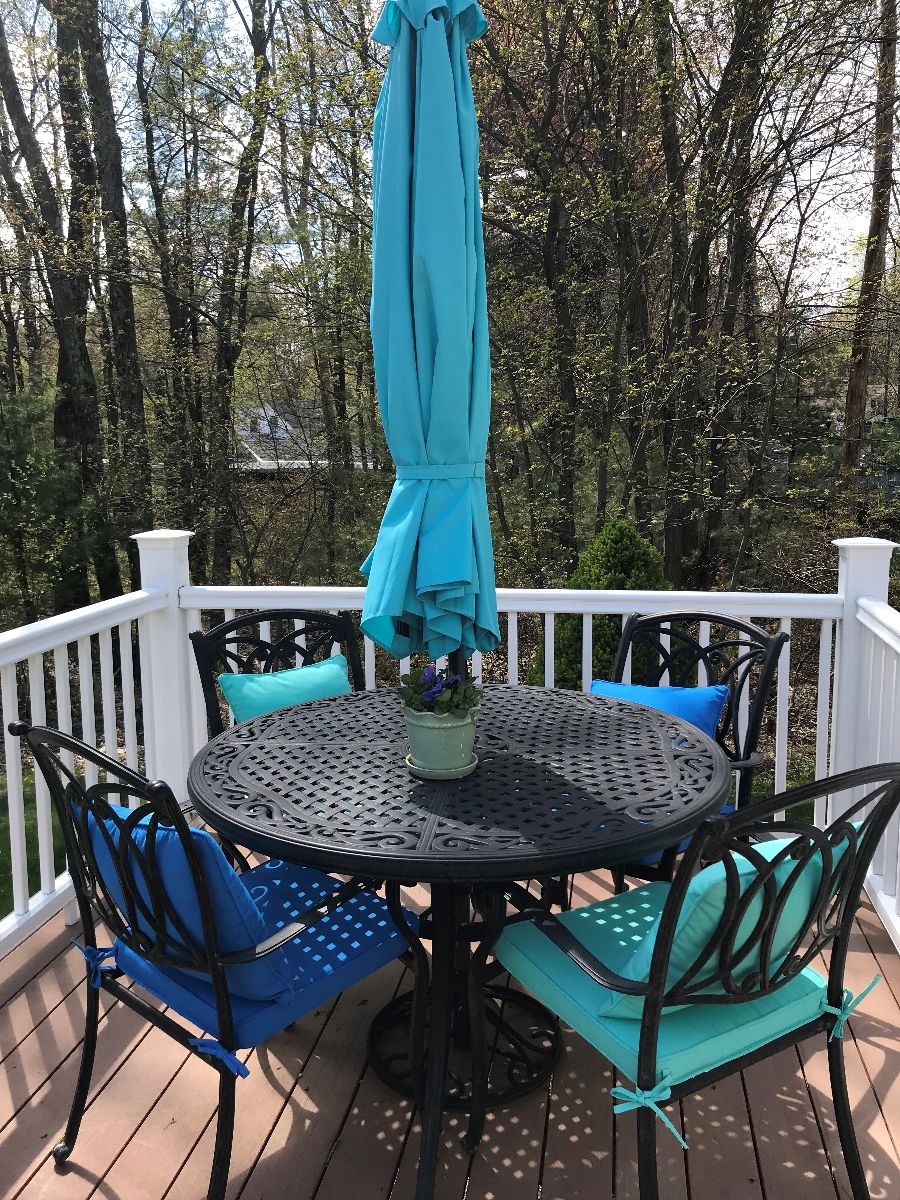 Eric, our Marketing Coordinator is also focusing on making his garden the place to be. He and his wife have been planting wildflowers, lavender, chamomile, and other soothing herbs for homemade teas and tinctures.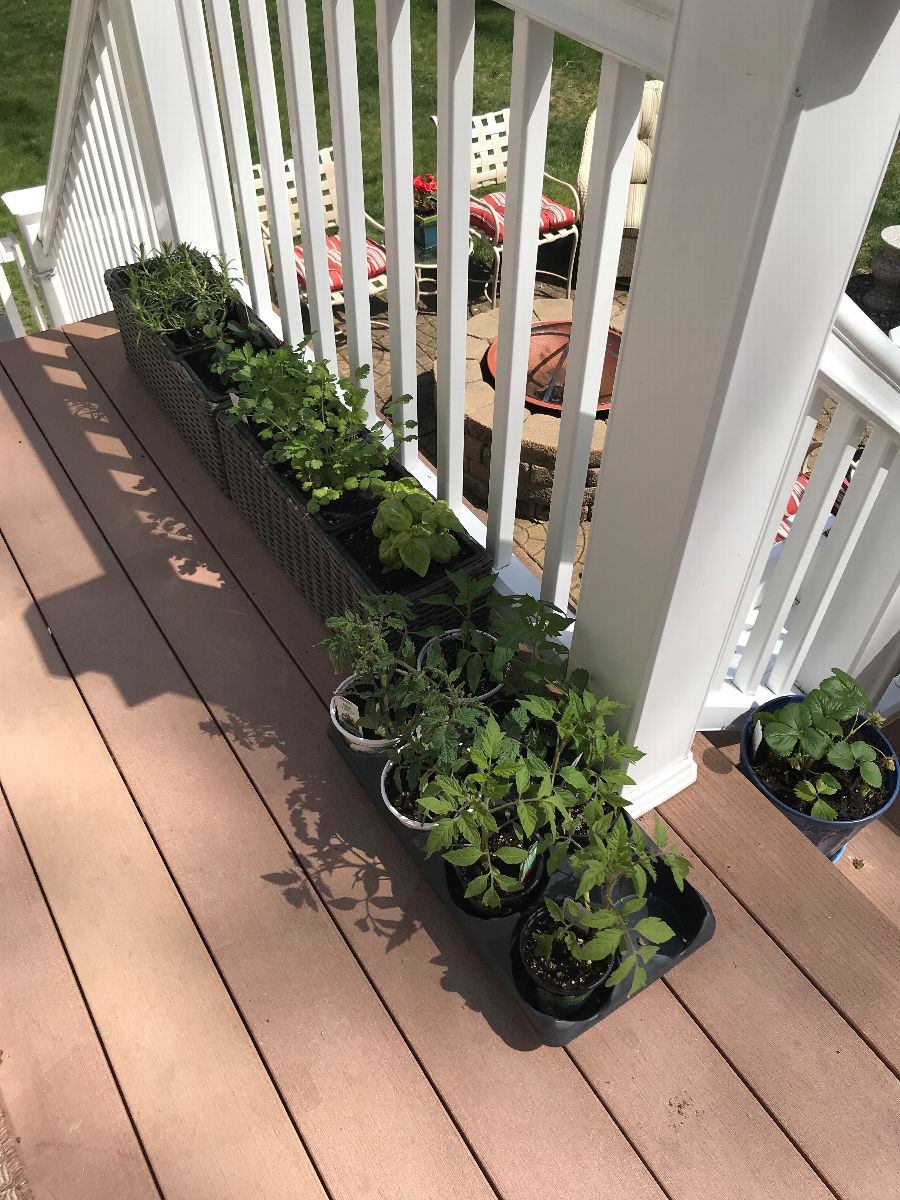 Not into gardening?
Brian, our Visual Merchandiser found a creative way to make his outdoor space a total retreat. He describes, "I created a few meditation areas in the woods behind my house. Adult time out."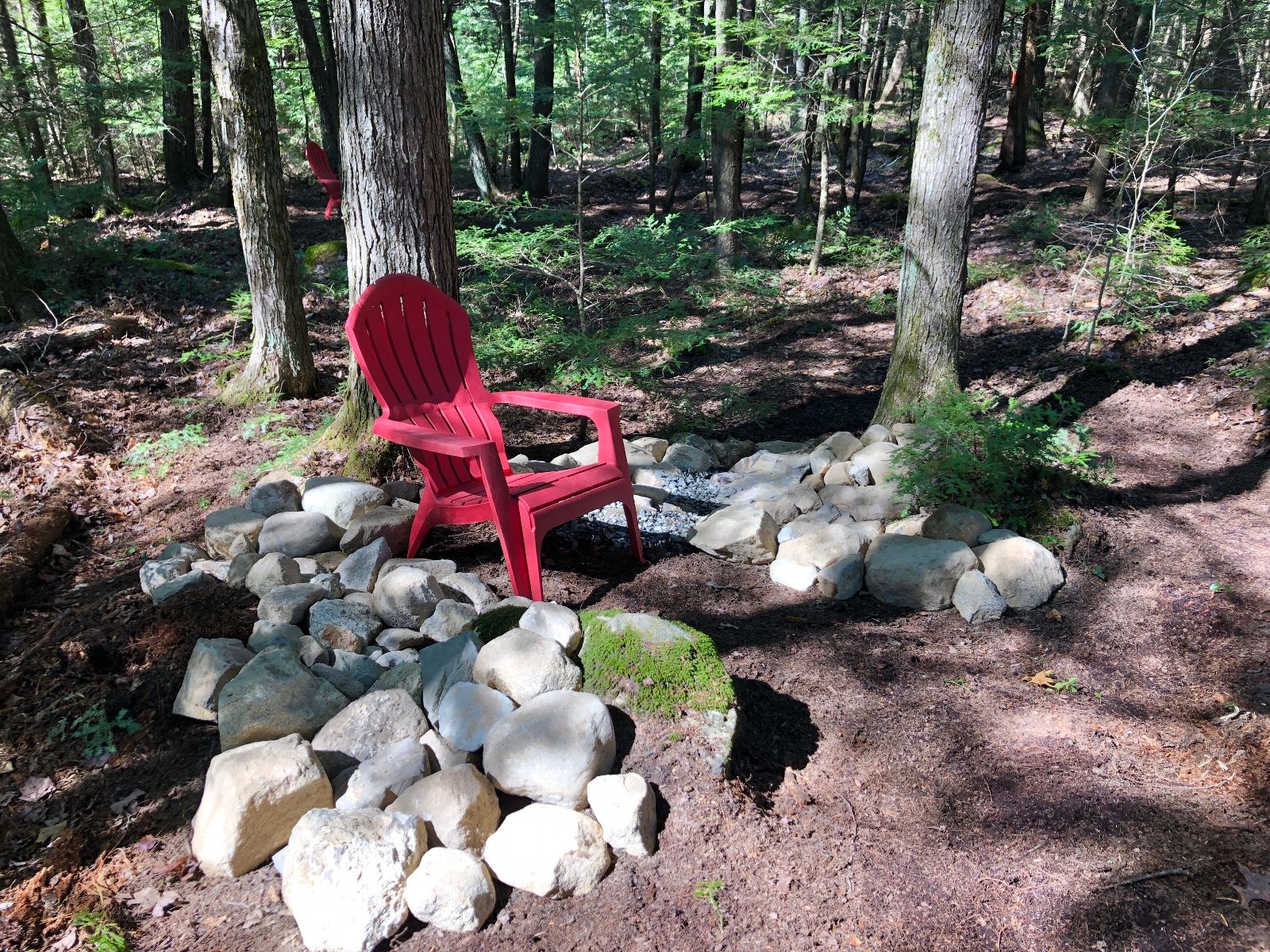 I found a creative way to bring the outside indoors by purchasing a night sky laser to project onto my ceiling at night. It may not replace the real thing, but it makes for a super soothing transition to sleep.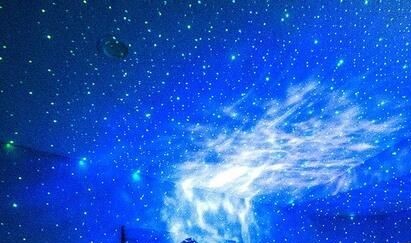 Creating pops of interest
To create a more peaceful and grounded atmosphere, Brian painted an accent wall in a deep pewter color. He also spent his time refinishing the dining table pictured below from a dark cappuccino color to a beautiful natural tone.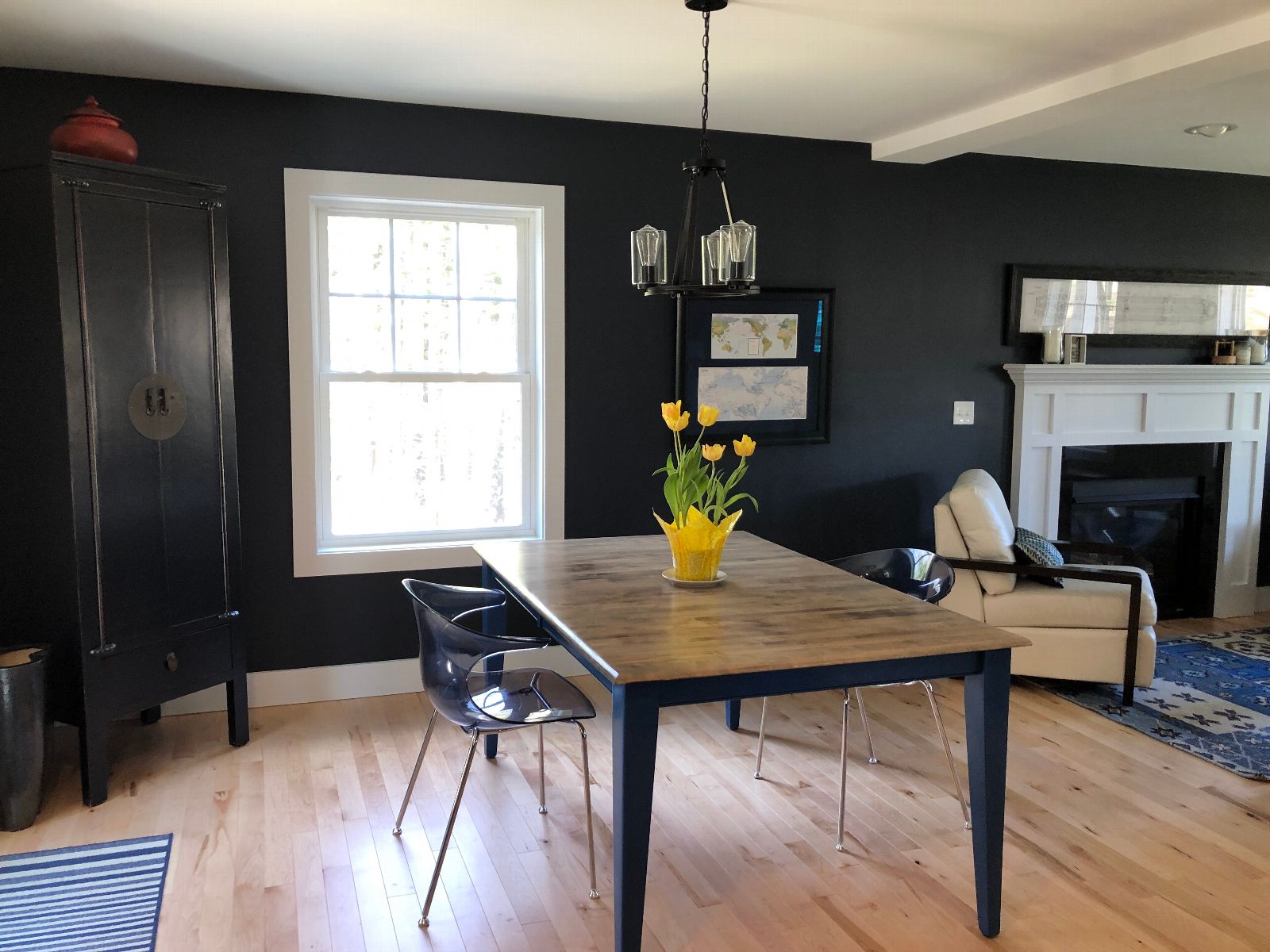 Kristina, our Videographer, has been spending her time building out a beautiful accent wall. Her process? "I went one-by-one starting with the biggest and then went smaller and smaller until we could fit it all. And it's not done! It's an ever-expanding project."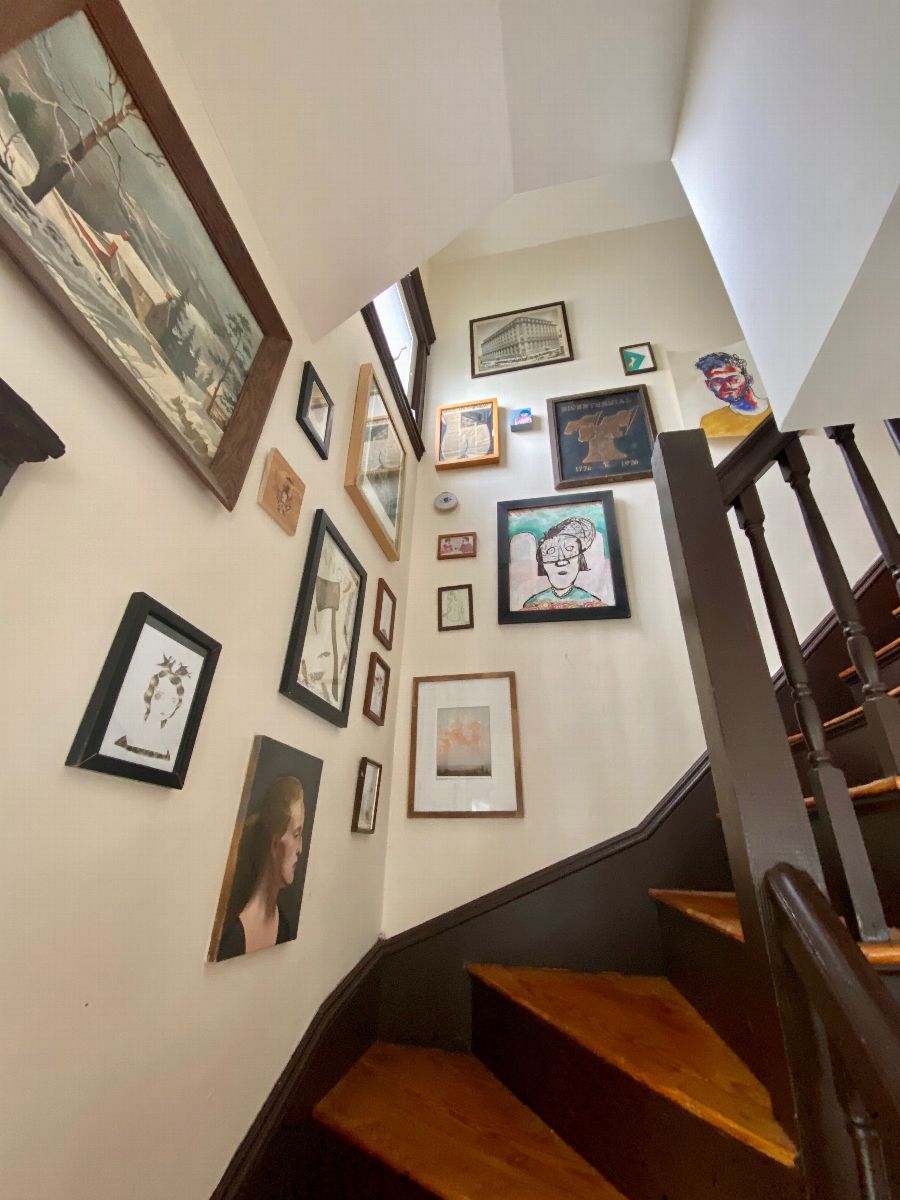 Looking to redecorate?
First, there's no better time to focus on your home! Whether it's your outdoor space (a DIY fire pit is in the works at my house), fresh color on your bedroom walls, or a new and improved living room—we encourage you to make the most of this time and enlist help when you need it.
Read our blog on everything you should consider before redecorating and then set up a virtual appointment (they're free!) if you need more dedicated design assistance.
Check out our Instagram and Facebook pages to stay up-to-date on what we've been up to, sales we're offering, and find design inspiration for your home.
Author: Julia Maiman
Julia is a writer, blogger, and believer in the smell of old books. She has been crafting stories since she could put pen to paper. She is also a lover of dogs, traveling, and Led Zeppelin.