When the weather starts getting warmer, our mood starts getting a little lighter. The days are longer, the sun is out, and there's a refreshing feeling in the air.
We think this refreshing feeling should translate to your home as well. Because like our manager in Boston, Linda Maguire, describes, "Our houses tell a story. And what's going in our home decor has a significant effect on our mood and wellbeing."
We're here to give you inspiration and simple ideas on how to take your home from winter to spring.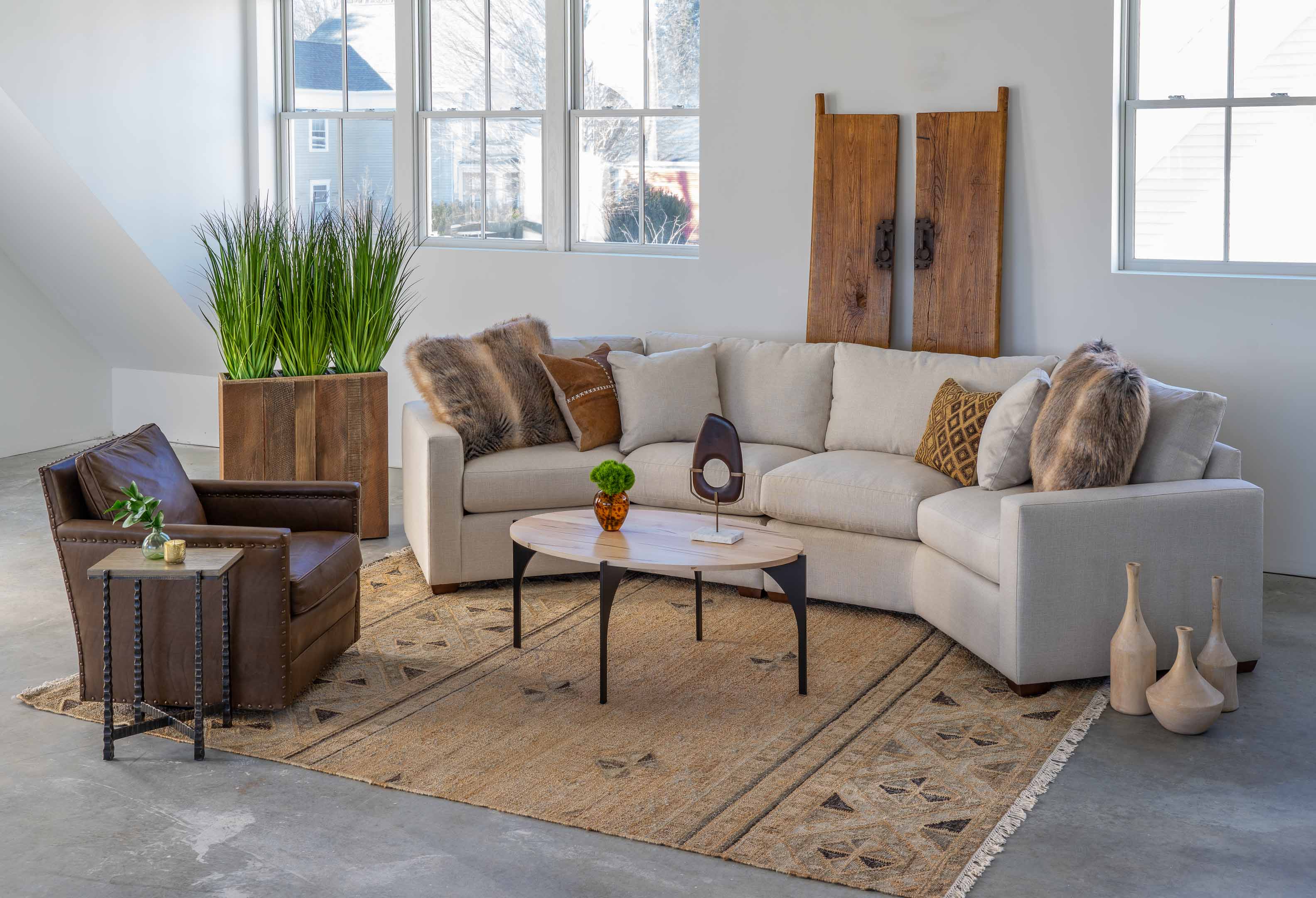 Simple changes
Although spring is a great time to do a huge makeover, sometimes all it takes is a few simple changes to change the look and feel of your home.
Firstly, you'll want to swap your cozy faux fur throws, blankets, and pillows for something more lightweight. Think cotton and linen over chenille and velvet. You can also change your window treatments from heavy drapery to something that will let more light in.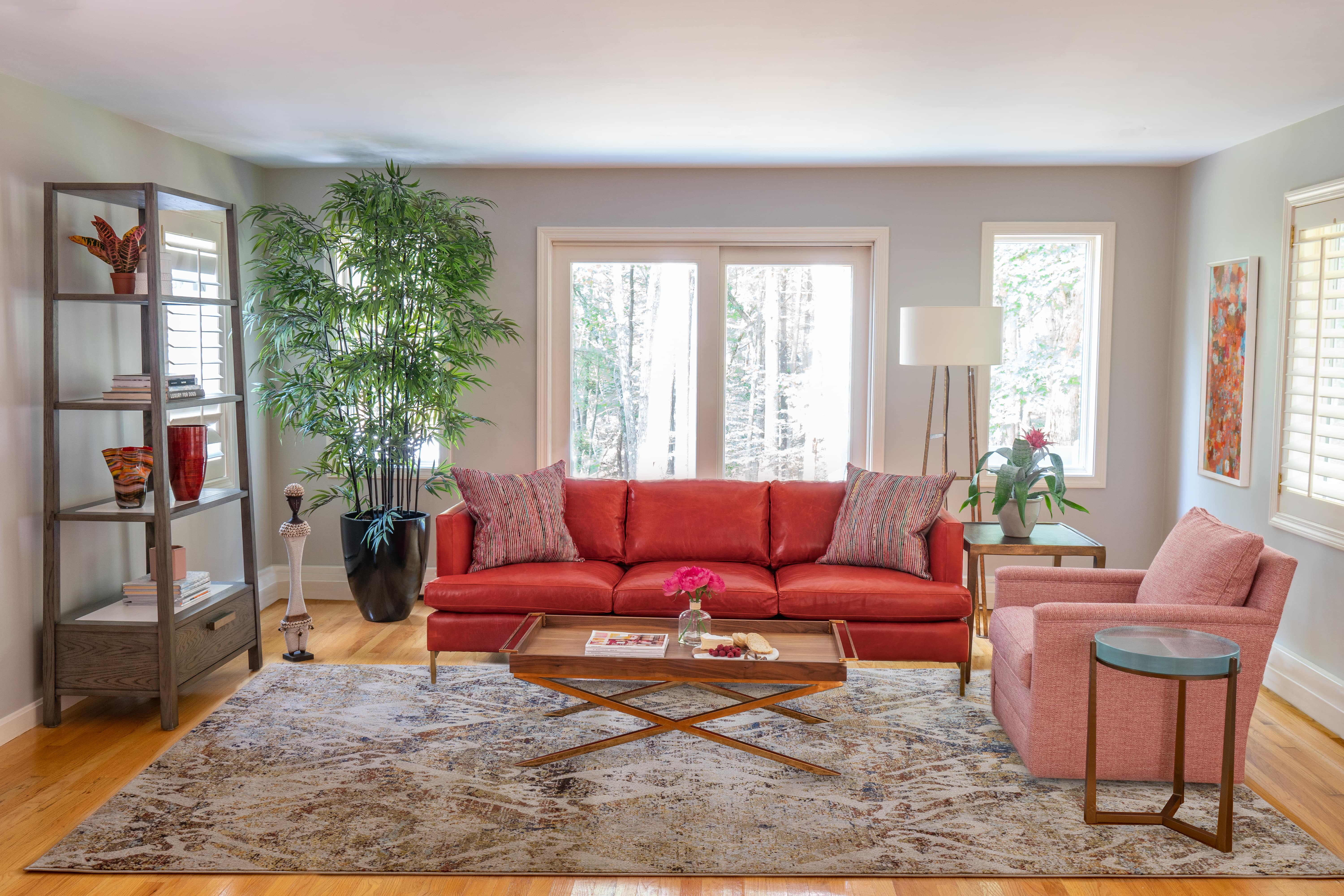 You can also swap out your winter accessories for something a little lighter and brighter. Linda says, "My grandmother had a duck collection for the winter and one for the spring. It's really about what makes you happy in your home."
What reminds you of spring? Plants and fresh flowers? A bowl of fruit on your dining table? Sea glass from your local beach?
When it comes to accessories, follow your intuition and be guided by what brings you joy.
Read More: How to Bring Light into a Dark Home
Get creative
It's true that spring and warm weather lends itself to lighter fabrics, but there are really no rules when it comes to transitioning your home season to season.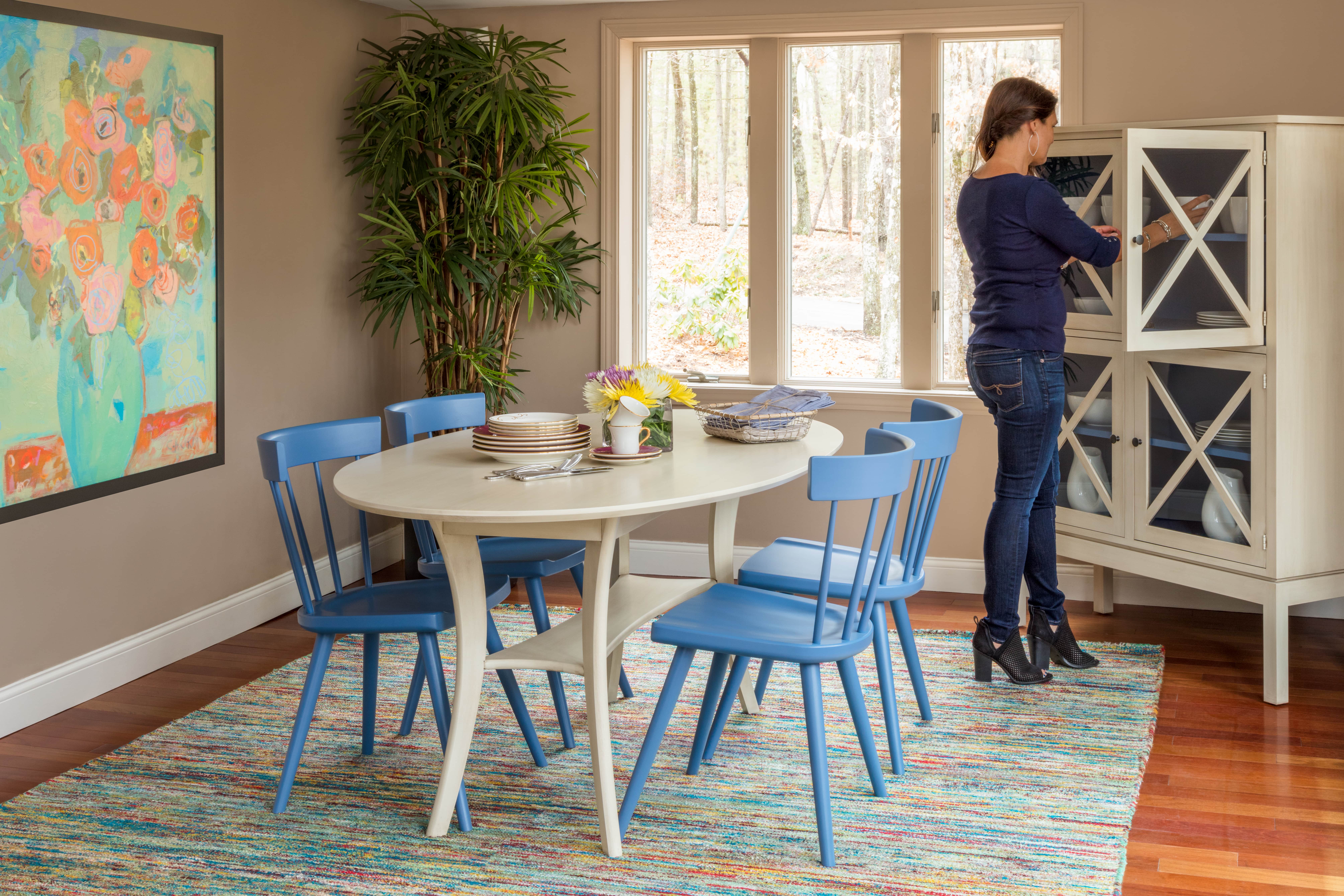 Anne Bugatch, a Design Consultant in Boston, loves to focus on the ambiance of the space. She recommends thinking about the senses in your home, "Play uplifting music and add citrus or fresh scents to your home with a candle or a diffuser."
She also likes to transition centerpieces to things that are "a little more floral and spring related. Herbs stones, anything that's natural."
Aside from thinking about the sensory experience in your home, you can really change the feel of your home by making simple and unexpected changes. Move your bed from one side of the room to the other. Display your bookcase in a new way by stacking some books, putting others sideways, and placing a plant or accessories between books.
These changes will hit the reset button and give you a feeling of newness in your home that may just inspire you to make other changes in your life.
Clean and organize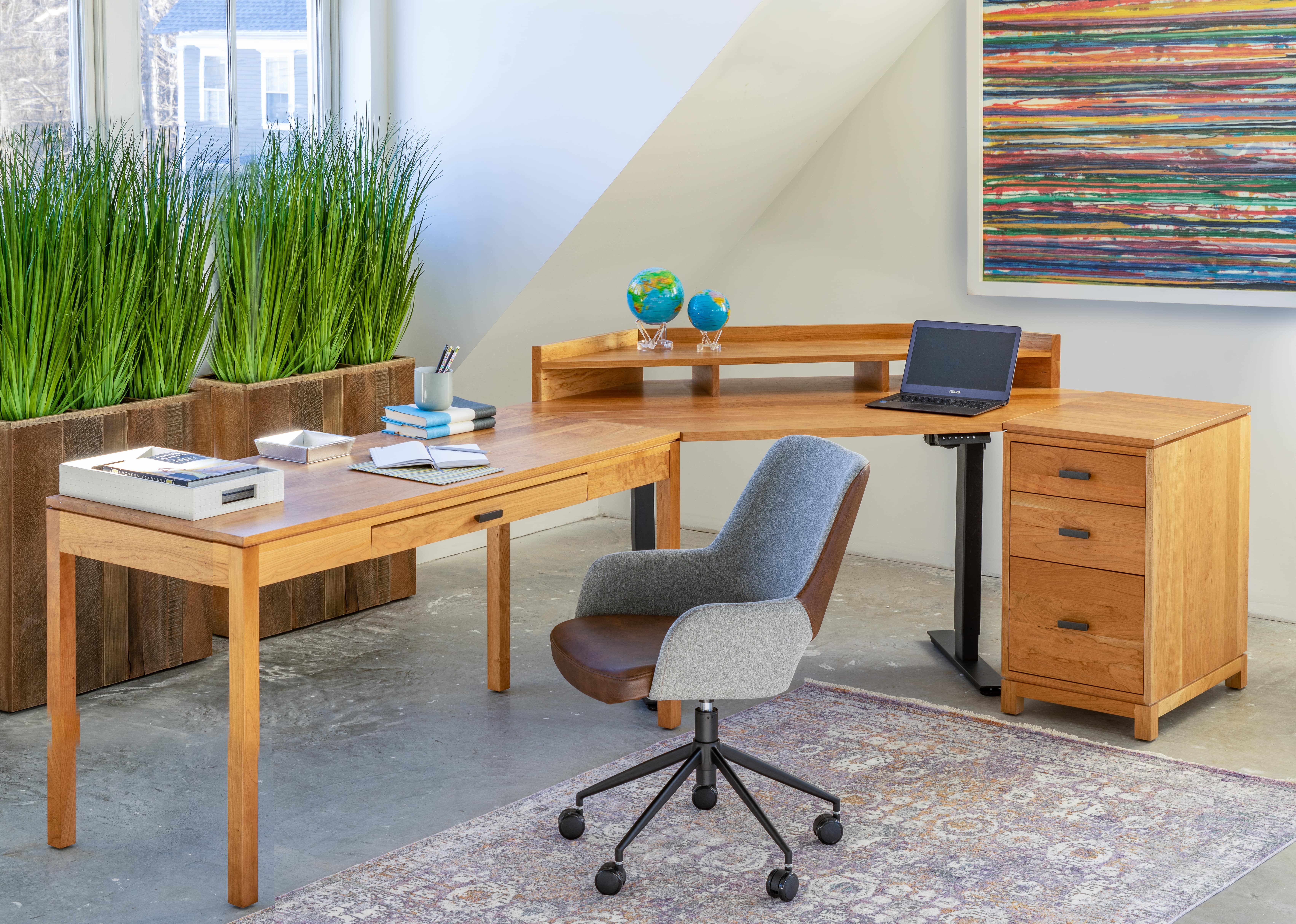 Linda says, "If you have a cluttered home, your life is probably cluttered too." And without doing a major overhaul, there are simple ways to get organized and clean your space.
If your home office is currently a catch-all room, take the time to make it not only an organized space but one that you enjoy spending time in. Linda recommends getting bright, patterned manila folders instead of beige ones. "Spring is a great time to tackle that space and make it a room you love, whether it's an office or a yoga room."
Spend a day clearing out your drawers, vacuuming, and cleaning surfaces that might have a layer of dust on them. Change your bed linens and, as Anne puts it succinctly, "Wash your windows! Bring in the light!"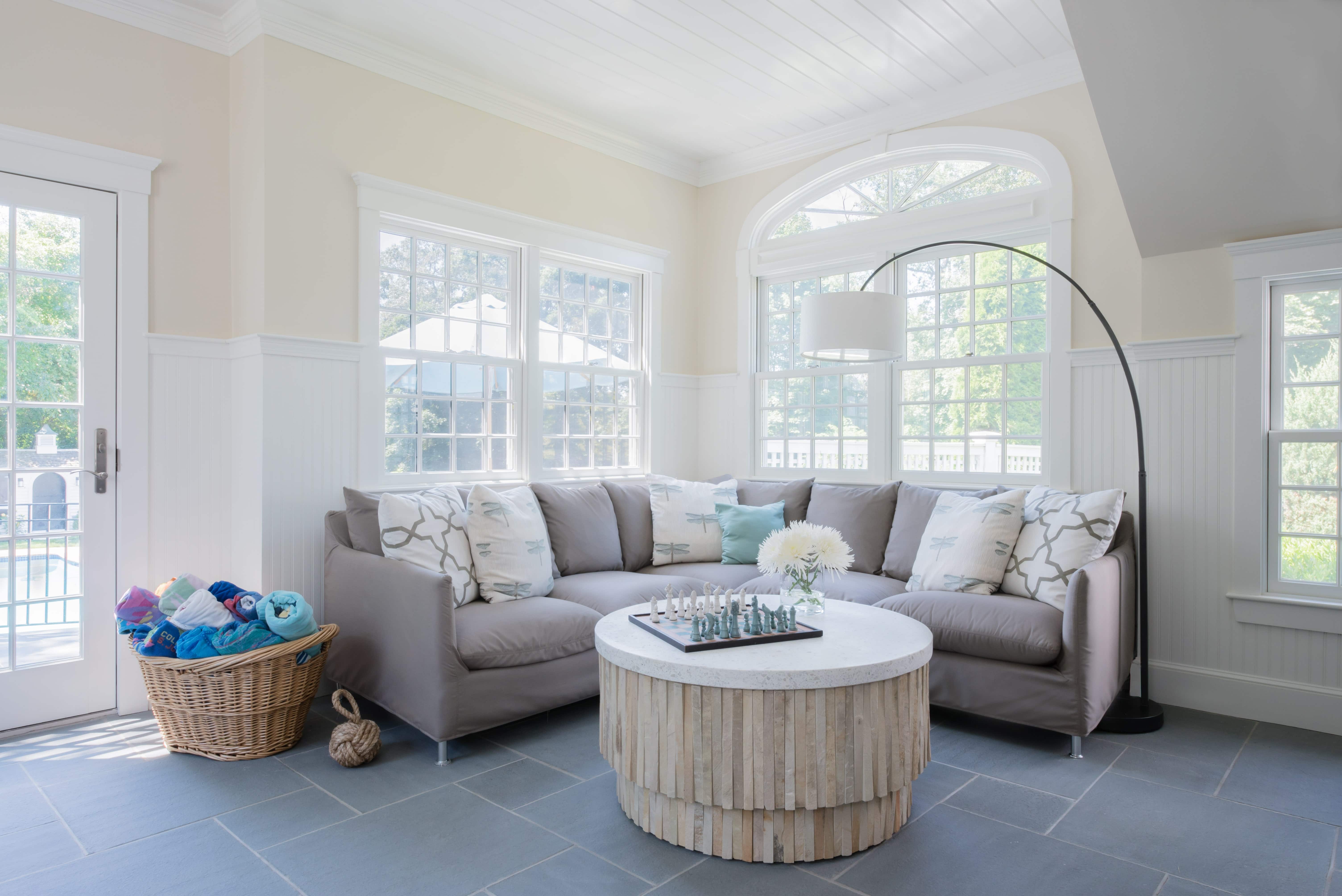 Bring the outside in
When thinking about transitioning your home to spring, Anne comes back to the term "new life." Any way that you can bring the outside into your home is going to bring a sense of rejuvenation to your home.
Here are a few simple ideas for bringing the outdoors in:
Fresh flowers like daffodils and tulips.
Hyacinths that grow in water.
Plants - faux or real.
Lemons in a bowl.
Airflow! If it's still too chilly to open your windows, have a fan going.
Change your family photos from winter scenes to spring and summer scenes.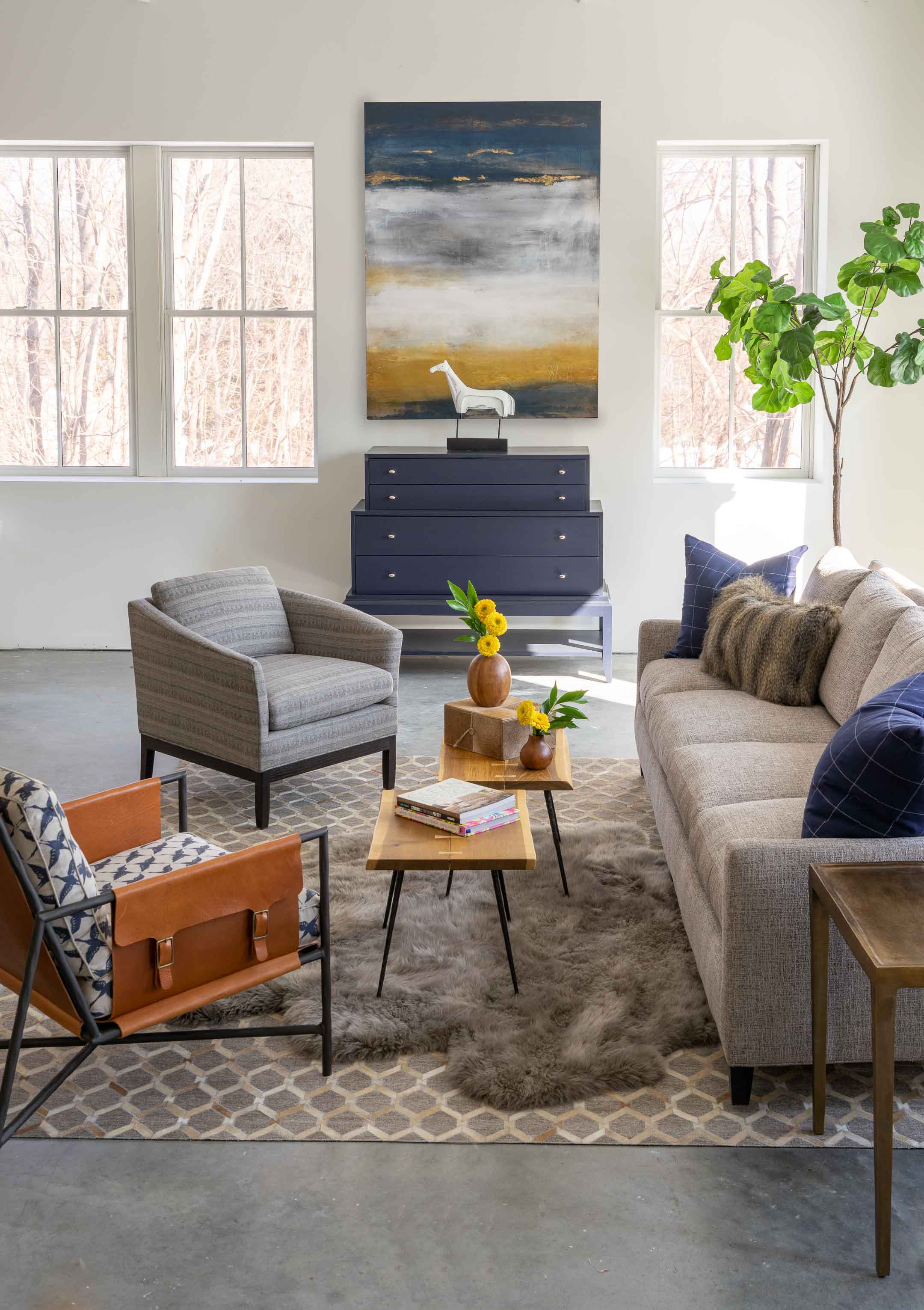 Anne says, "If you go to Paris, you'll see that they're always bringing the outdoors in. There's greenery everywhere and the windows are always open."
Read More: Houseplants 101: Cost, Care, and More
Talk to a designer
The best way to think about transitioning to spring is that it's the perfect opportunity to refresh your home style. Like Anne says, "Spring comes and there's a jump in our step. We're responding to what's going on in our environment. You can easily bring that energy into your home."
Speaking of a refresh, our showrooms have just had a makeover. New vignettes and new, exciting pieces are in. Come take a stroll, get inspired, and chat with a designer to learn how you can transition your decor from winter to spring in a way that makes sense for you.


Author: Julia Maiman
Julia is a writer, blogger, and believer in the smell of old books. She has been crafting stories since she could put pen to paper. She is also a lover of dogs, traveling, and Led Zeppelin.