From colonial to shaker to post-modern, America has a rich history of furniture-making and woodworking. Here at Circle Furniture, we're invested in the craftsmanship of American furniture and are proud to partner with factories that produce high-quality, sustainably-made furniture.
We carefully research every manufacturer before we put the Circle stamp on it. The majority of our wood products are made right here in New England by craftspeople whose life work is to create beautiful, quality furniture.
In the furniture world, as in most things in life, you get what you pay for. So, what exactly is the value of American-made furniture, aside from its rich history?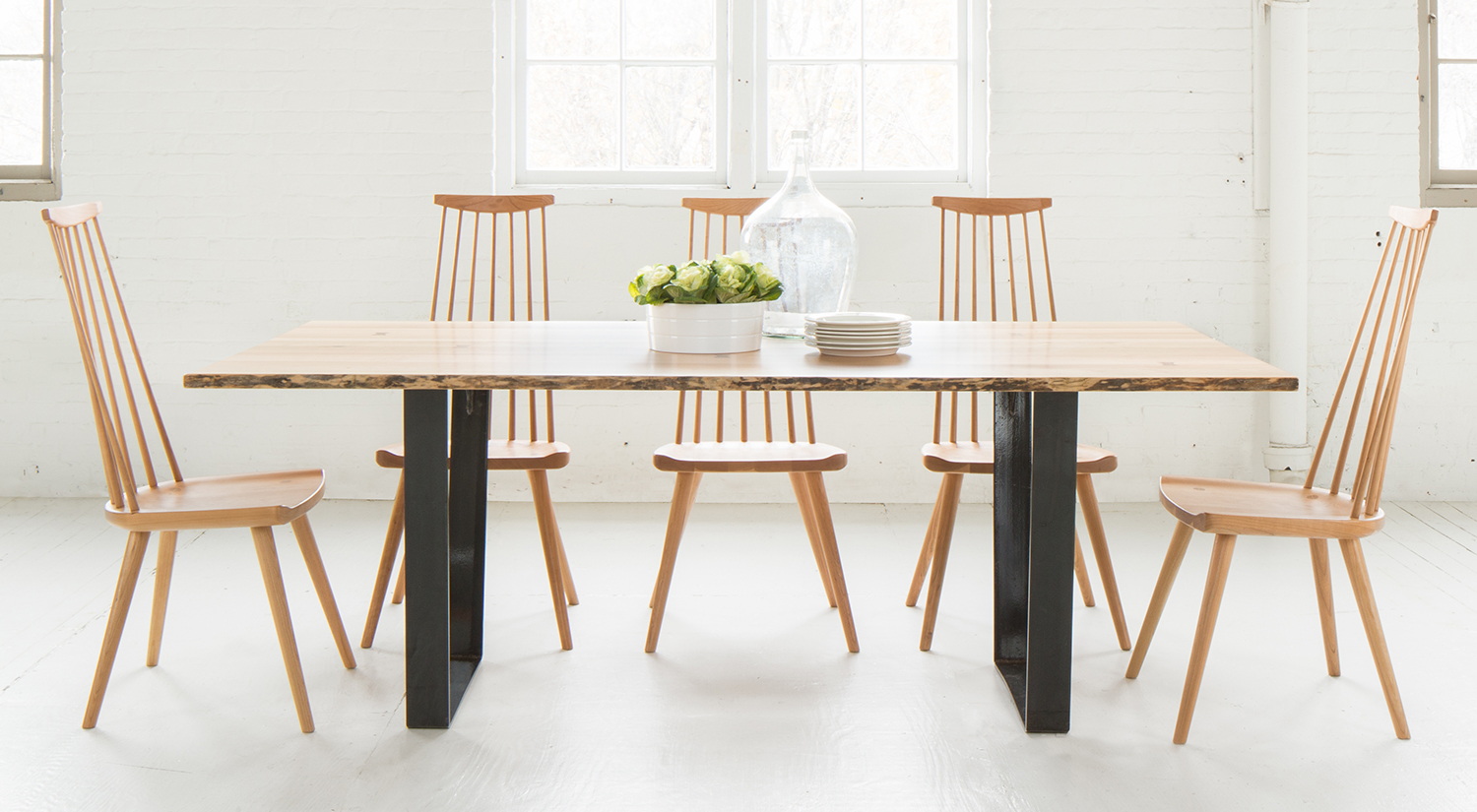 Supports the local economy
To start, shopping American-made furniture helps the local economy flourish by recirculating it and increasing economic activity.
It also keeps Americans employed. When you shop with a company that produces in America, you're not only supporting local craftsmen, you're also helping to cut costs from freights that are required to carry goods from overseas.
Skilled craftsmen and high-quality furniture
One of the best things about investing in American-made furniture is that you can understand, and in some cases witness, the craftsmanship that goes into these pieces. Check out the video below to get an inside look into one of the New England factories we work with.
It's no surprise that when you shop from a company that produces their furniture overseas, you're just hoping that the quality lives up to your standards. Unless, of course, you're shopping with a reputable company with transparent information about how their furniture is made.
The benefit of shopping with respected American furniture companies? You can count on heirloom furniture that's bench-made and crafted by craftspeople who care. The quality is more consistent, the construction is longer-lasting, and there is a thoughtfulness that goes into the design.
Of course, finding a company that aligns with these values requires doing some research. To learn more about our values, check out our About Us video.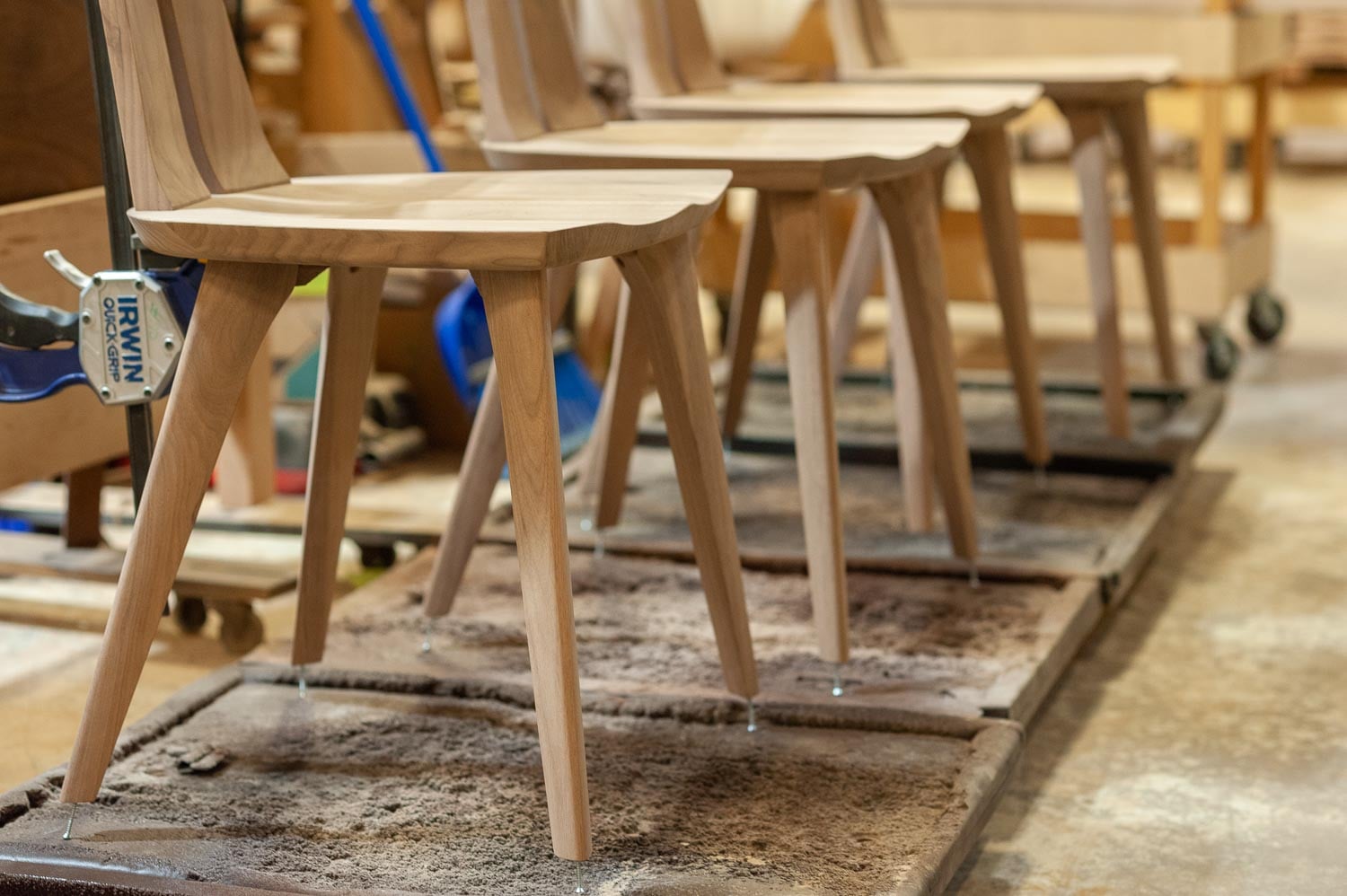 Focus on sustainability
When you purchase American-made furniture, you're also helping to minimize your ecological footprint. The longer the transportation between factory and consumer, the more waste, pollution, and fuel emission is created.
In addition, if you find an American-company with strong sustainability practices, you can feel good about investing in green furniture.
Cindy, our store manager in Middleton, describes, "We're concerned about the sustainability of forests in this country. This gives American wood product vendors great control over how our forests are harvested - allowing new trees to flourish after the old ones are cut."
Read More: Buying Green: Everything You Need to Know About Sustainable Furniture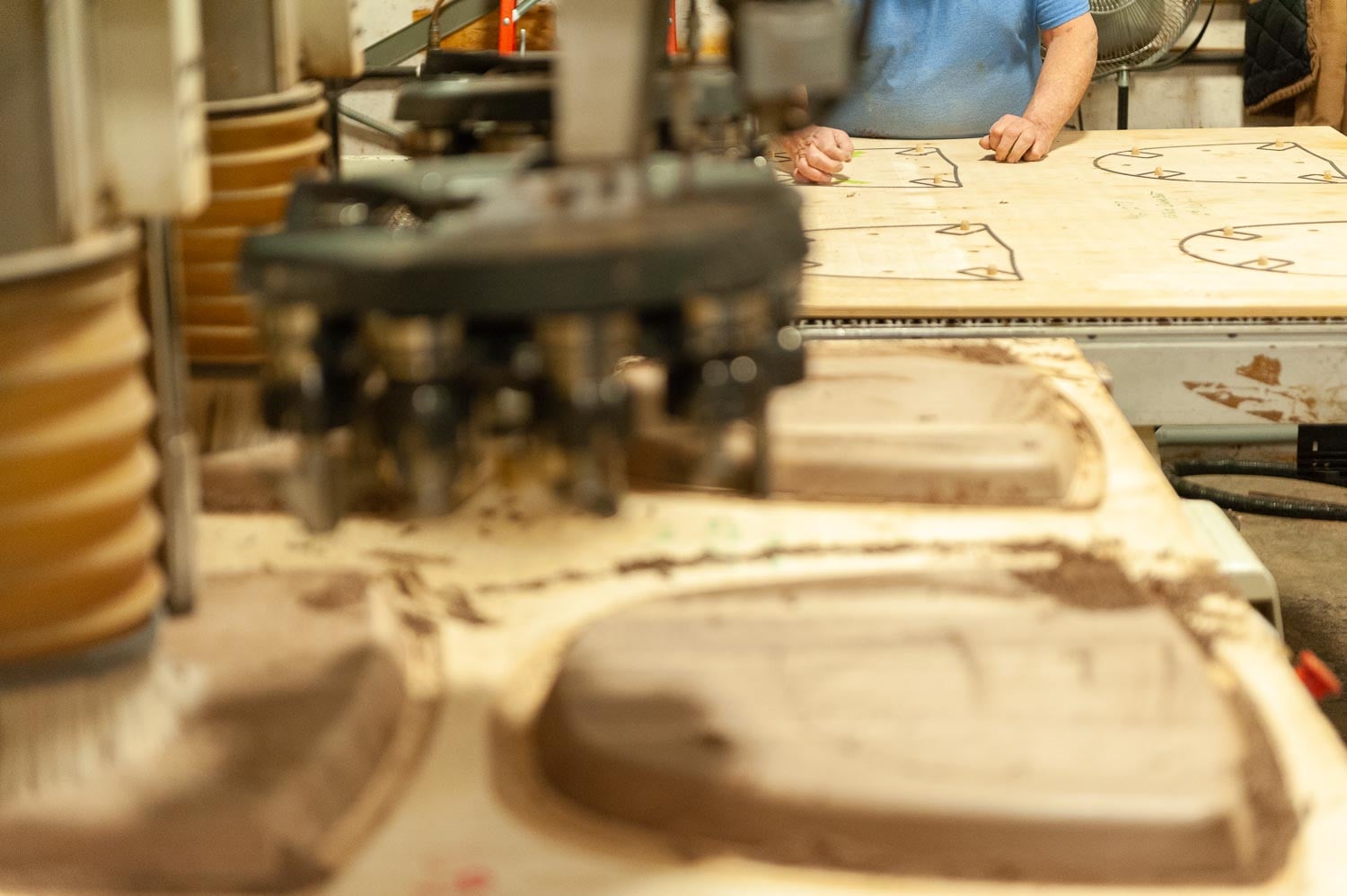 Learn more about us
Since we opened over 60 years ago, we've been committed to sourcing local, high-quality, and sustainably-made furniture. We understand that furniture is an investment; which is why we care so much about bringing you the value you deserve and furniture you'll love for decades.
We have longstanding, close relationships with all of the companies we partner with – from Copeland in Vermont to American Leather in Texas.
Interested in learning more about our vendors and the process of how our furniture is crafted? Our team of Design Consultants would be happy to chat. Come into a store near you or sign up for a free virtual design consultation to learn more.
Have a quick question? Get in touch with us, we're always here to help.
Author: Julia Maiman
Julia is a writer, blogger, and believer in the smell of old books. She has been crafting stories since she could put pen to paper. She is also a lover of dogs, traveling, and Led Zeppelin.