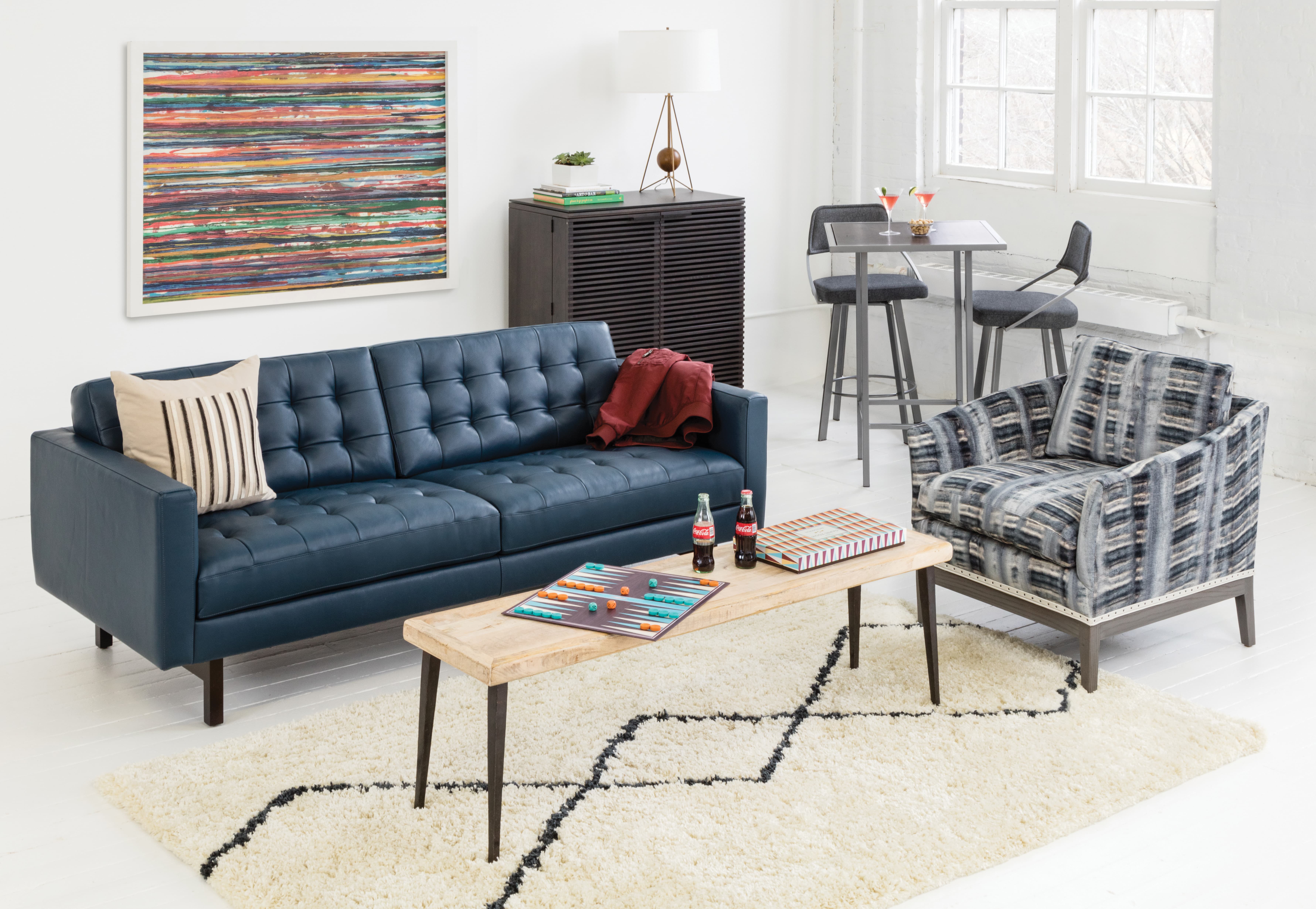 When thinking about choosing an area rug for your home it's important to think beyond the design. The material that the rug is made from will affect the durability and feel of the rug, thereby affecting its function. Regardless of whether you're choosing a Persian rug or a runner for your hallway, it's important to know the materials rugs are made from and how rugs are made. When you learn the pros and cons of various materials you'll be able to make an informed decision and choose a rug that fits your needs.
What are rugs made of
Of course, this is a general guideline to what most rugs are made of, and will not include every possible material. Rugs can either be made from synthetic fibers or natural fibers.
Polypropylene (also known as olefin)
Synthetic fiber
Quick drying and abrasion-resistant
Mildew, soil, and stain resistant
Has a soft wool-like feel
Lightweight, good for light traffic areas
Nylon
Synthetic fiber
Strong, easy to clean, and stain resistant
Resilient, good for high traffic areas
Polyester
Synthetic fiber
Very durable and resistant to stains
Holds up to wear and tear
Oil will stain
Wool
Natural fiber used in high quality rugs
More resilient and durable than synthetic fibers
Good for high traffic areas
Absorbs and retains dyes very well
Self-extinguishing and naturally resistant to fire, water, and stains
Resistant to dust mites
Jute
Natural fiber
Tough and durable
Has a more coarse feel
Low cleanability
Silk
Natural fiber
Gives rugs a beautiful sheen
Works well in combination with other fibers, not durable on its own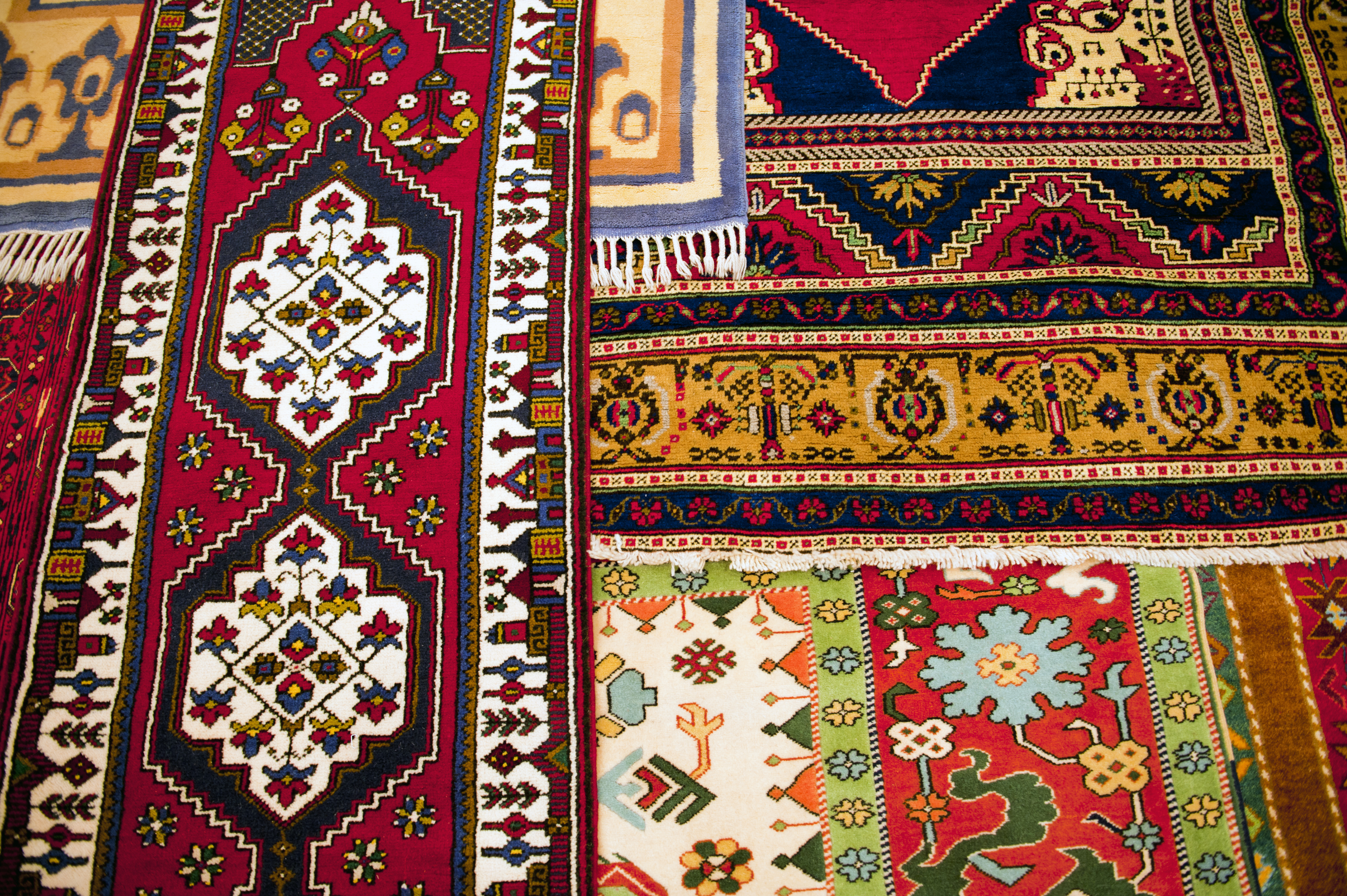 How are rugs made
The other factor that affects functionality and durability is the construction of rugs. Rugs can either be made by hand, by machine, or by a combination of both. Hand-knotted rugs use natural fibers and are considered the highest quality, with the most durability and longevity. This process requires an enormous amount of skill and patience and yields rugs that will last generations if treated well. They tend to be higher in price for this reason. Flat-weave or hand woven rugs are also made of natural materials and, as the name suggests, are flat and have virtually no height and no pile. The pile of a rug refers to the density of its fibers.
Hand-tufted rugs are made using a tool that punches strands of wool into a canvas. Although they appear handmade they do not require the same skill that it takes to make a hand-knotted rug. They are also less expensive as it takes much less time to make them. Machine-made rugs are made using a power loom. The process is fast and can yield rugs with either natural or synthetic fibers or a combination of both. While they can produce very durable rugs, they will generally not have the same longevity as a hand-knotted rug. Want a detailed look at cost Read more: How Much Does an Area Rug Cost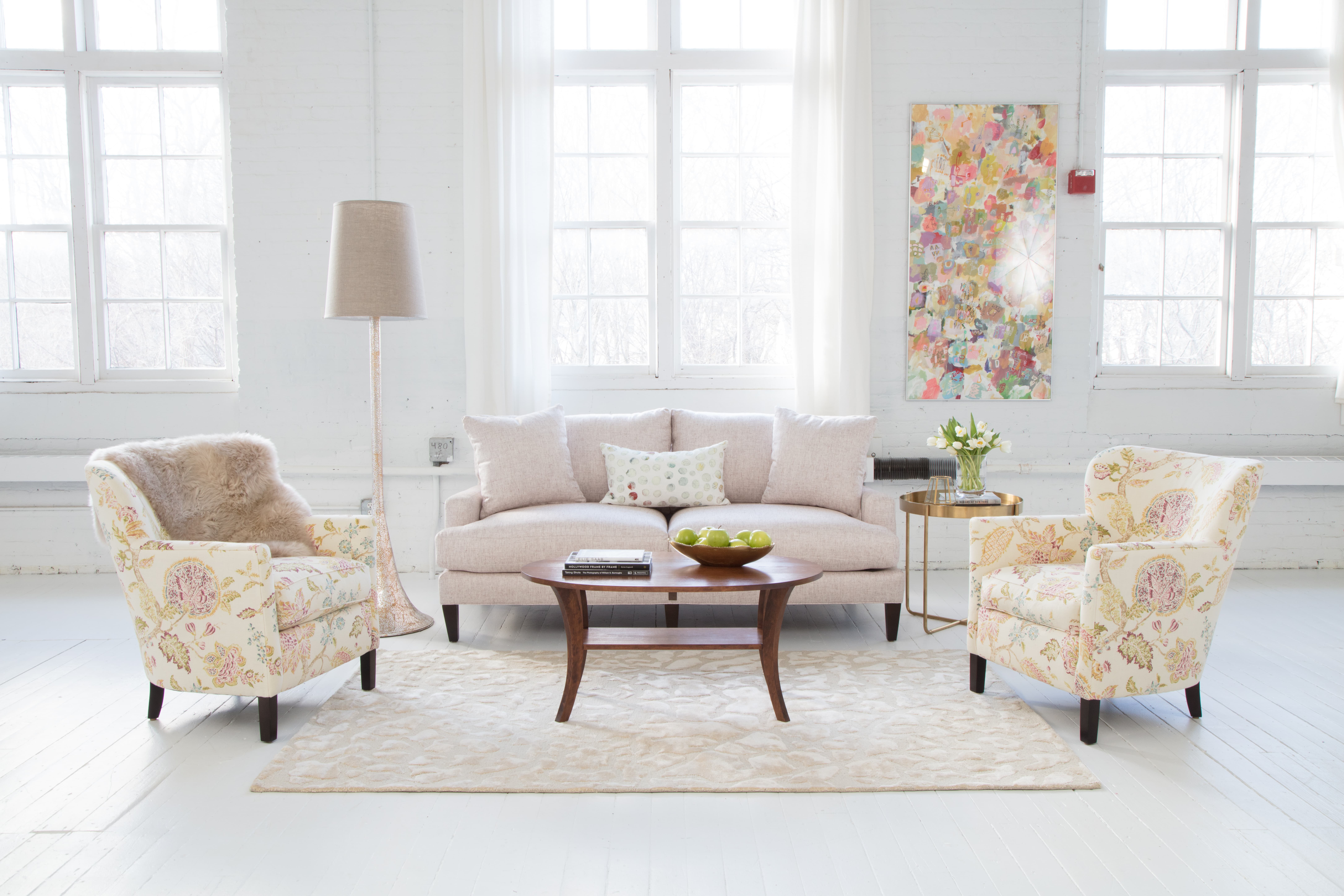 How to choose the best material for you:
It's not about the best material for a rug, it's really about the best material for you. Each material has its pros and cons, and how you choose a material will really come down to what you're looking for. It's important to ask yourself where the area rug will be placed in your home and what kind of use and traffic it will get. If you're looking for durability and longevity and don't mind investing a little more money, you might choose a wool rug. If you prefer a synthetic material with high durability, nylon is your best bet. You'll want this type of rug in high traffic areas in your home. In a child's room, you'll look for a softer texture, brighter colors, and stain resistance. You may want a more affordable rug too. Polypropylene would be a perfect option for this type of space. Oftentimes pets will play a role in your decision making. If you have a cat who claws through rugs, you will probably look for a rug with a low pile or tighter weave.
Conclusion
When considering a purchase or deciding what route to go down, it's important to be informed. Knowledge is power, and knowing the benefits and downsides of a product will help to ensure you'll be satisfied with your choice. Area rugs are a multifaceted piece of home decor and can be used purely for functionality sake, or they can act as the design focal point of a room. The best course of action is to think about where you'll be placing your rug, and what kind of functionality you're looking for. We always recommend coming into one of our stores and talking to a design consultant. Their extensive knowledge and ability to ask the right questions will ensure that you choose an area rug that's right for you. Read more: What is the Right Size Rug for a Room We have 6 locations across Massachusetts, come in and say hello! Meet our designers!