It always catches up to us before we know it - the new year is almost here, which means it's time for a roundup of what's hot for 2015! Let's kick things off with color! Pantone has deemed "˜Masala' as their Color of the Year. While this hasn't appeared to be a favorite amongst designers or consumers, colors will trend on the cooler and softer side with subtle warm tones that follow a minimalistic theme. Think pastels and colors found in nature. While that might be easy on the eyes, 'Greek Blue' is making a strong appearance on everything from walls, to accent furniture and much more. This saturated, almost electric blue is joined by mustard yellows, energized reds and pops of purple or great statements when paired with cool greys, browns and classic whites.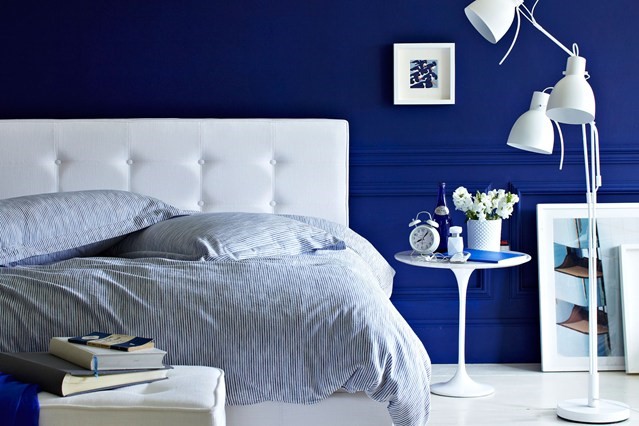 In terms of furnishings and materials, it looks like reclaimed furniture and finishes will still hold strong, but will be paired with clean, contemporary pieces. Think a sleek leather sofa with metal accents and glass occasional tables paired with and industrial bookcase or reclaimed wood accent wall. We will see upholstered pieces covered in bold colors and graphic patterns, while larger pieces such as sofas will be dressed in velvets, or raw-looking wovens.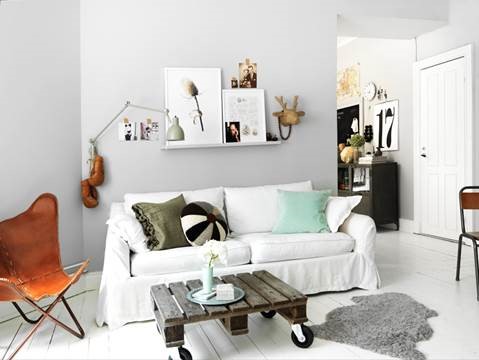 We will also see a lot of classic, traditional pieces re-imagined and used in a different way. Mid-Century Modern furniture is still hotter than ever, as people are moving away from transitional design to more contemporary and modern spaces. These pieces often fuse rich woods with simple leather coverings, or rich textures which all combine to create pieces that are almost sculptural, yet approachable to those afraid to take the leap into all out contemporary dwellings.
When it comes to accessories, bookcases will feature eclectic, collected artifacts both old and new, merging cultures and styles along with textures and pops of color. On the walls, expect to see a push to large canvases, breaking away from the "˜gallery wall' trend we have seen over the past few years!
There you have it! What do you plan to do to spice up your life and home for 2015