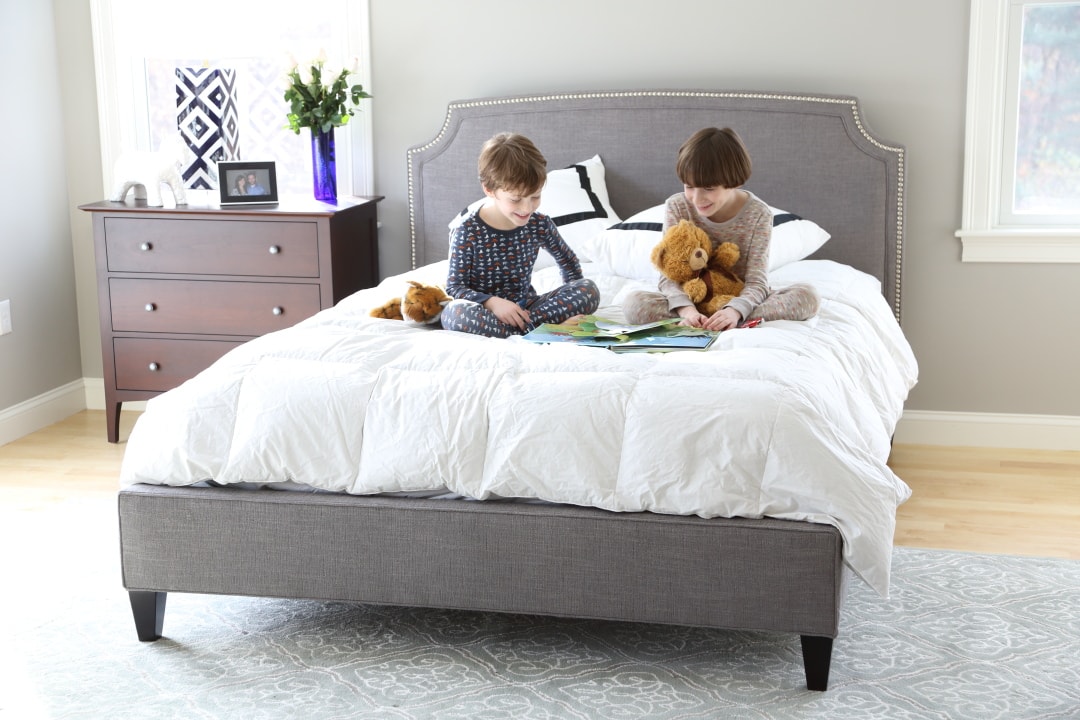 There can be no bedroom without a bed. But deciding what size bed to get can be confusing at times. Depending on the bedroom, your stage of life, and your stature, choosing the right size bed can make or break a bedroom. This guide will help you decide!
Starting with the basics, what are the different sizes of mattresses?
Size reference guide
A Twin or Single mattress is 39" wide and 75" long.

A twin bed is narrow and generally works great for children's rooms. They can be too short for the average adult.
A Full or Double mattress is 54" wide and 75" long.

Full mattresses, also known as double, are 15" wider than a Twin bed. They are a great option for guest rooms but may be too narrow for couples.
A Queen mattress is 60" wide and 80" long.

A queen size bed is generally a great option for a master bedroom.
A King mattress is 76" wide and 80" long.

If you prefer a larger bed for the master bedroom, a King size bed will be perfect for you.
A California King mattress is 72" wide and 84" long.

A California king is a slightly narrower and longer version of a king bed, making it a perfect choice for tall people who need the extra space.
Read More: Organic Mattresses vs. Conventional mattresses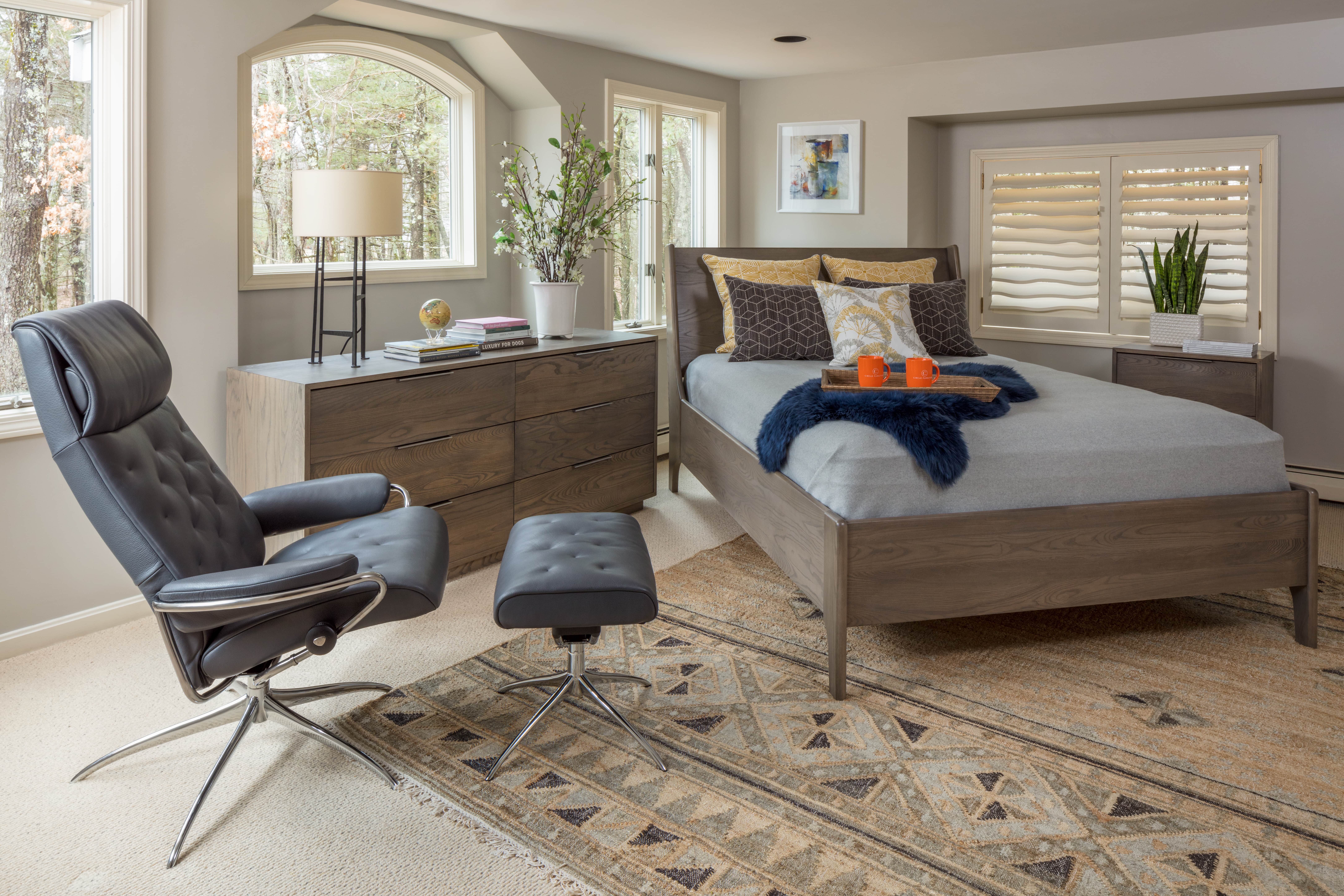 Choosing bed size
Bed size will be determined not only by the mattress but by the bed as whole; the frame, box spring, and mattress. The size is determined mainly by the design of the bed frame.
For instance, our queen Moondance Bed measures 62.5" wide and 84.5" long while our queen Monarch Sleigh Bed measures 64" wide and 92" long. When considering the size of the bed, it's important to measure your space and ensure that it will fit into your room.
Considering the size of your room is, of course, an important part of choosing the right size mattress and bed. For a very small room, it wouldn't generally be recommended to get a queen or king size bed. However, bed size is personal and designing a bedroom can often come down to working around the bed size.
If you want a larger bed but it takes up more space in your room, there are options to maximize your space by adding in under-bed storage and narrow end tables as opposed to wide nightstands. This way you can get your larger bed while still having enough storage space.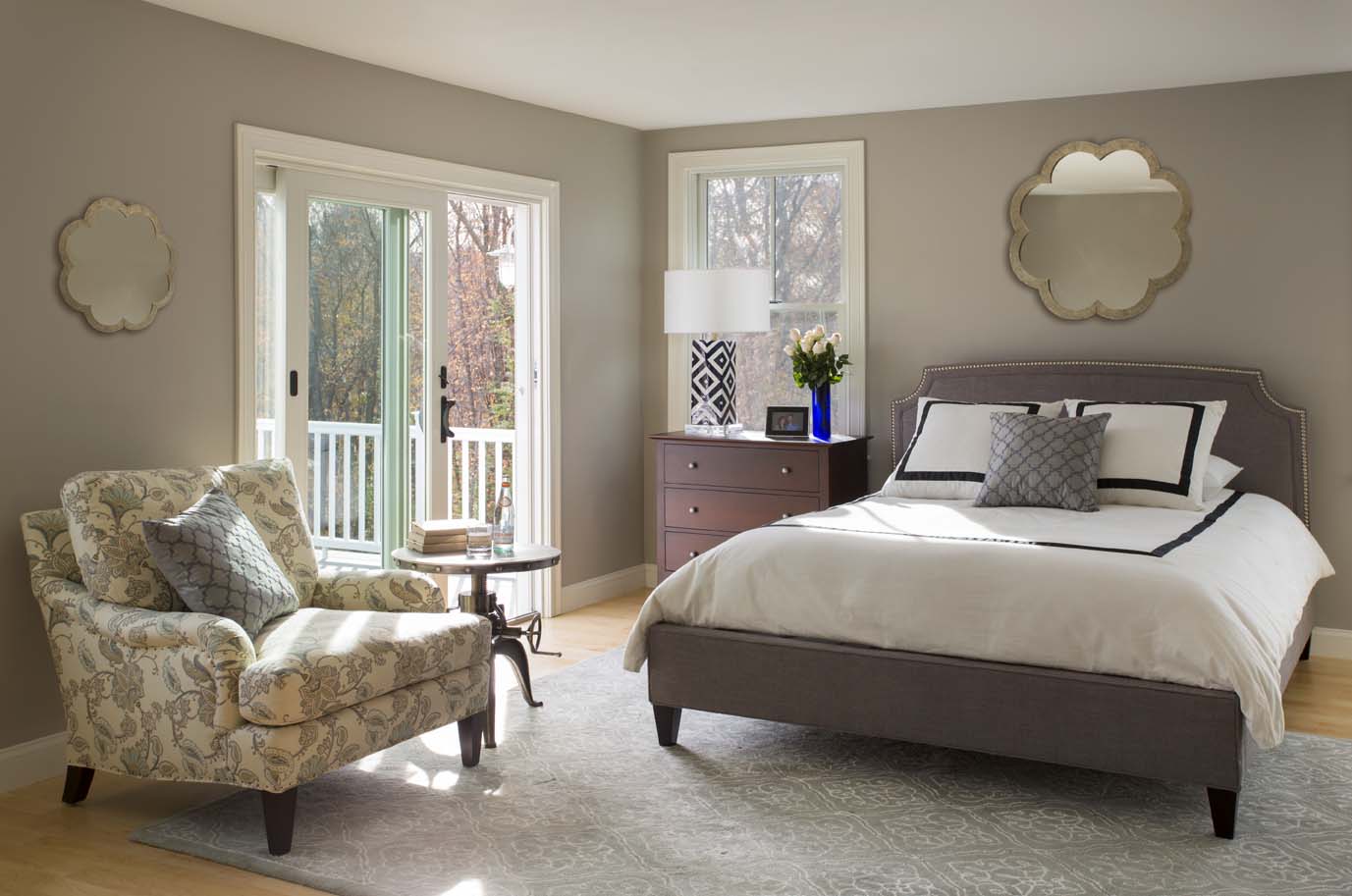 Things to consider
After personal preference, there are some important things to consider when it comes to space planning and choosing the right size bed:
Consider where windows, outlets, and heating ducts are located in your bedroom. Knowing where you can't place the bed and which wall space is free will help you choose the right size.
Consider how your closets and doors open. You want to be able to move about the room easily, and this includes opening up closet doors. Choosing a bed that will make it difficult to walk around your room is impractical.
Consider the furniture you have now and any you're planning on buying in the future. If you think at some point you'll want to add in a desk or a large wardrobe, then it's important to choose a bed that will accommodate those pieces in the future.
Do you want a bigger bed or a bigger living space? This really comes down to personal preference. If you would kill for a King size bed and don't mind having less living space, it's possible to work around this.
On the flip side, if you want to have space to do yoga in the morning or need that extra floor space, you may want to choose a Full or a Queen sized bed.
Ask yourself all of these questions and have as much information as possible when you come in to buy a bed. This way our design consultants can sketch out your bedroom and help you to determine which size bed will work.
Whether you're working with a design consultant or doing it on your own, it's important to take pictures and measurements of your room.
Read More: How Much Does it Cost to Furnish a Bedroom?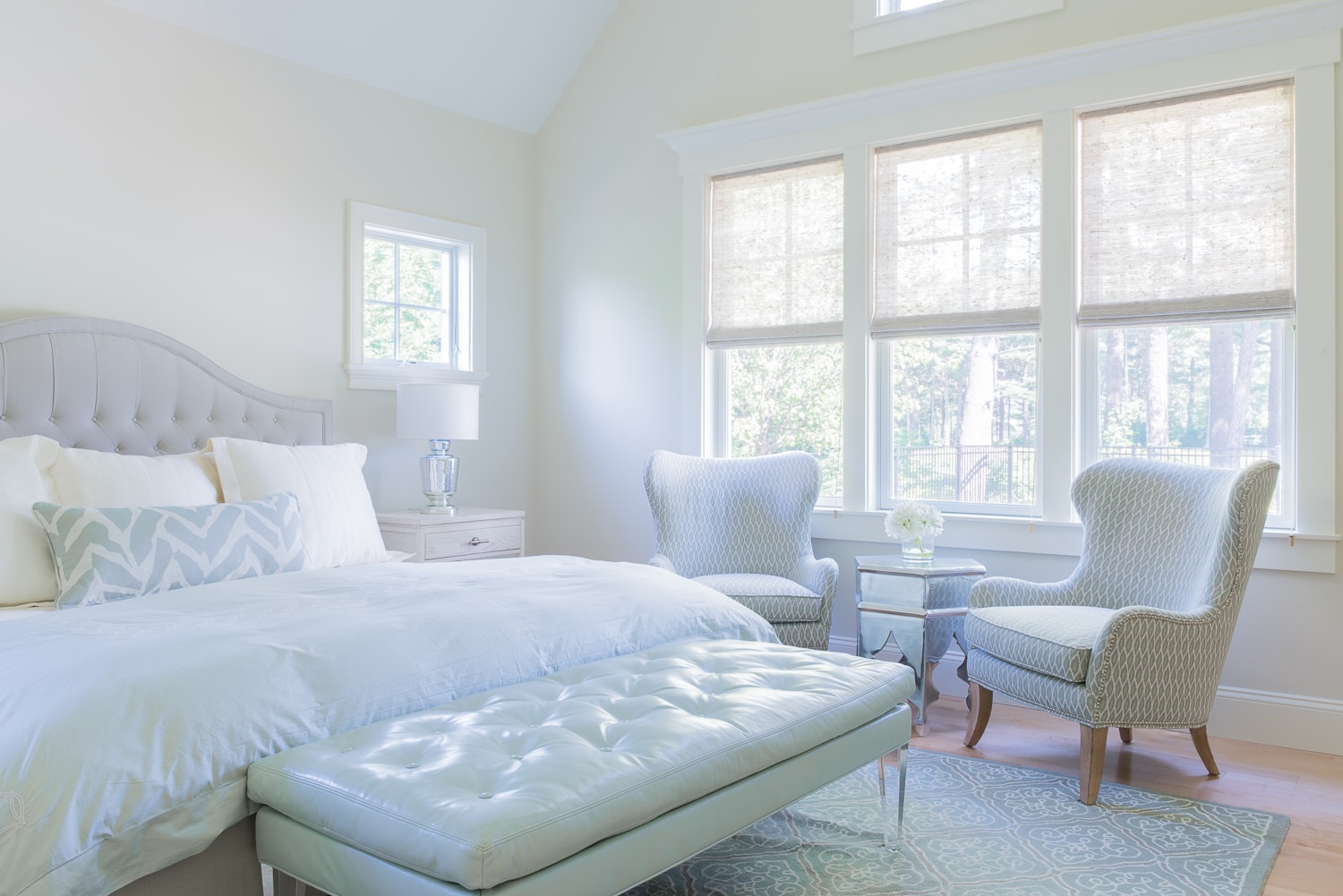 Conclusion
Once you've considered the options and asked yourself the important questions, the best course of action is to go in store and test beds out for yourself.
Physically trying out the bed is the only way to get a feel for which size fits you and your lifestyle best. Our designers will work with you and work around the size of the bed, ensuring that your bedroom will be both comfortable and functional.
Come into any of our 6 showrooms and talk to a design consultant to get started on your design project today!
Need more design inspiration? Check out: Bedroom Design Tips: Best Height for a Nightstand and More
Author: Julia Maiman
Julia is a writer, blogger, and believer in the smell of old books. She has been crafting stories since she could put pen to paper. She is also a lover of dogs, traveling, and Led Zeppelin.