Regardless of the size of your home, maximizing space is always a good idea. Especially if you find that you're creating clutter at every corner. Whether you're in a small apartment or a large home, choosing the right furniture will make a world of difference in how you occupy the space in your home. Our first priority is to help you design a home you love to be in, so whether you're looking to optimize the space in your bedroom or solve storage solutions in the living room, we're here to help.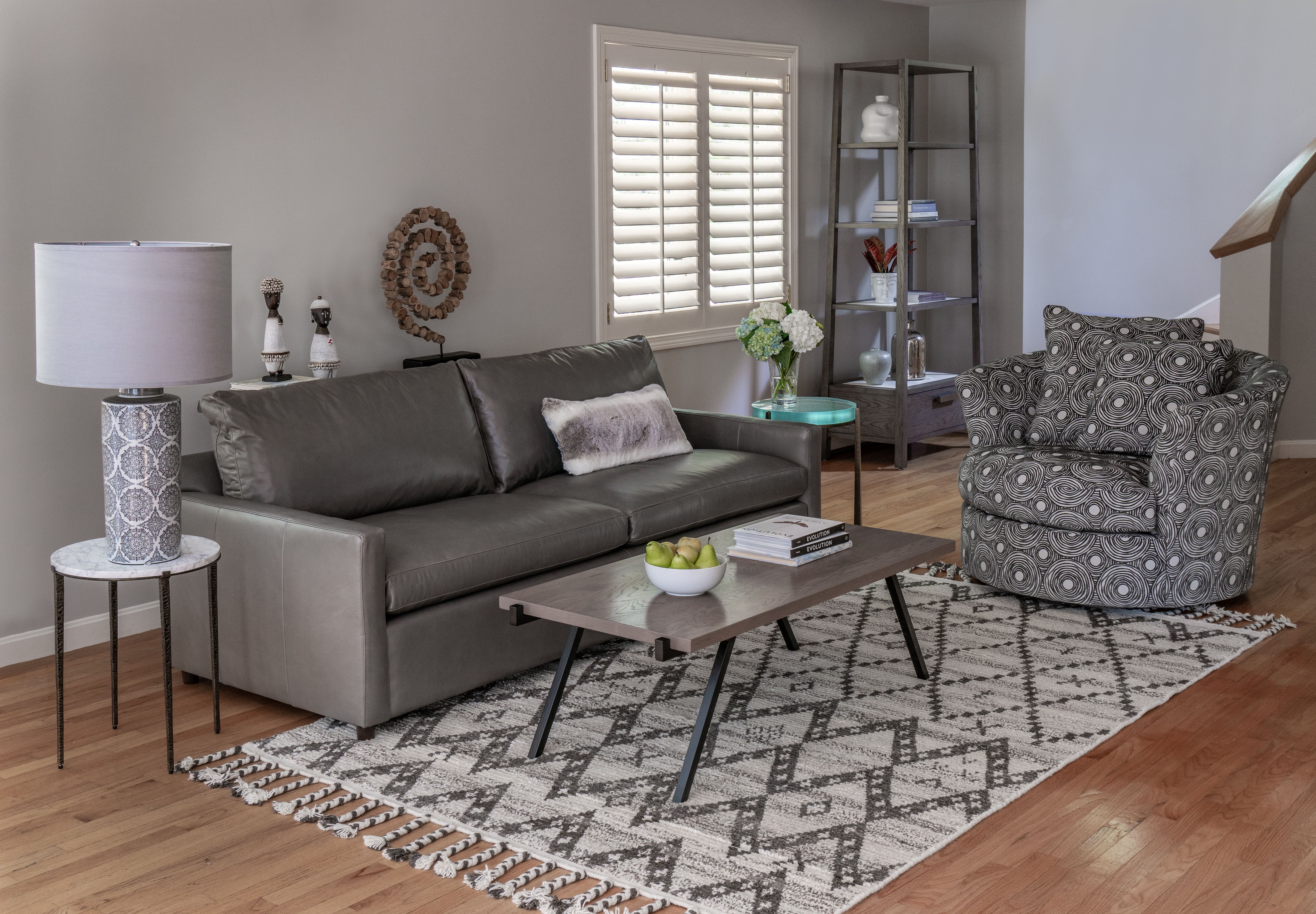 First steps
Before you think about storage options and furniture to invest in, it's helpful to gain an awareness of how your home is set up. Is your furniture set up in a way that makes sense for the room Is there an easy traffic flow Simple space planning techniques allow you to make the most of the space you have in your home. Become an expert by reading our complete guide to space planning, and then talk with a designer who can walk you through the process step by step. After space planning to ensure your home is running smoothly, the two key things to consider when investing in furniture to maximize space are multi-purpose pieces and custom storage units. Read More: The Ultimate Guide to Space Planning
Choose multi-purpose pieces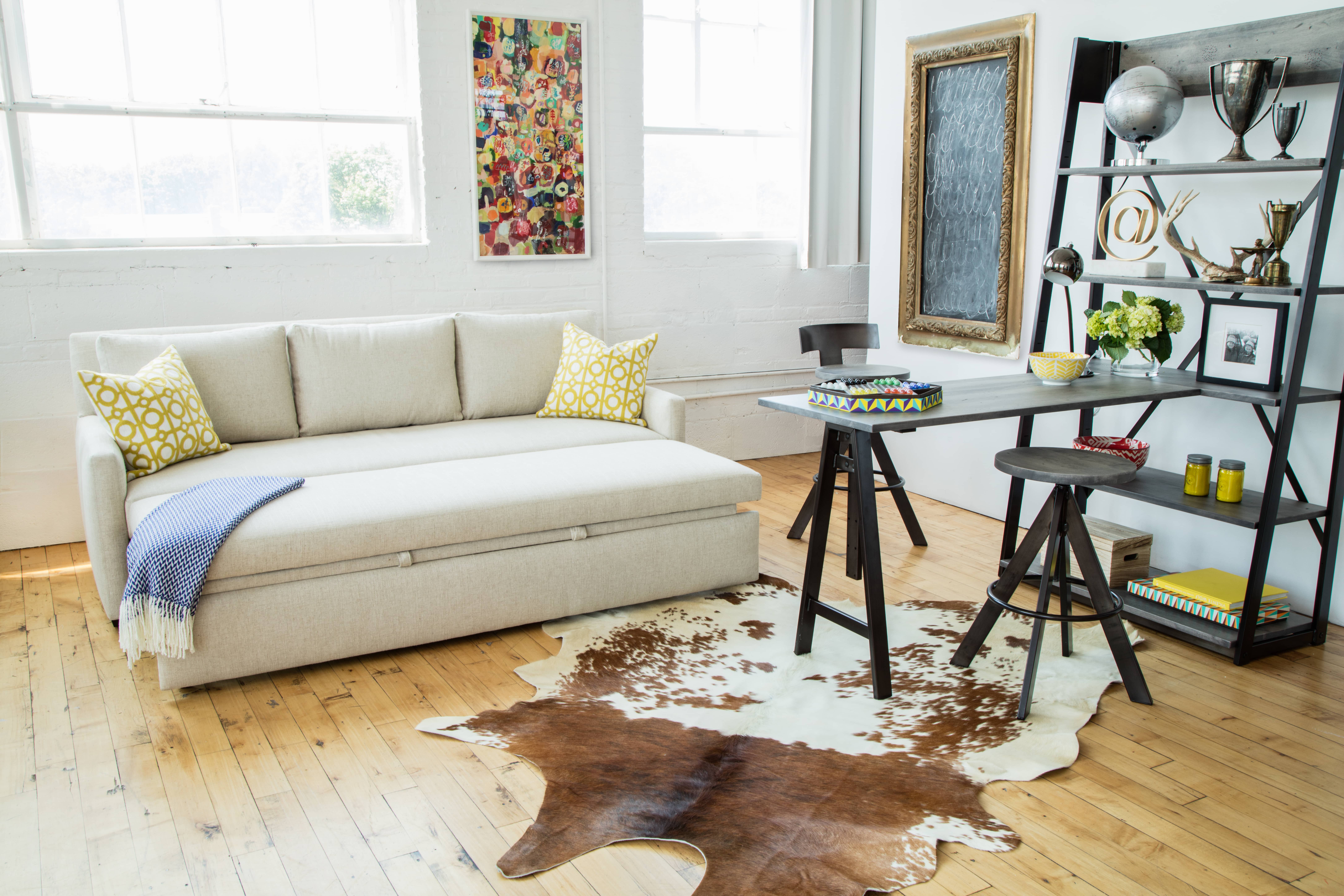 Investing in multi-purpose, 2-in-1 furniture is one of the best ways to maximize space in your home.
Betsy Johnson, our manager in the Acton showroom, describes, "In smaller homes where storage is crucial, we start with something as simple as a storage ottoman to store toys or blankets for cold weather"
Along the same lines, if you need extra storage in your bedroom, you can place a storage bench at the foot of the bed.
If you don't have enough closet space in your bedroom, a storage bed is your best bet. Although it's an investment, it's actually less costly than buying a separate dresser. A 4-drawer storage bed can store a lot more than you might think.
A nightstand with drawers is another way to add storage to your bedroom. It's a simple fix but it can maximize space if you don't have room for storage elsewhere.
If you're looking to maximize space in an extra guest room, a sleeper sofa is a perfect choice. With the ability to open it up into a bed when you need it and have a cozy sofa when you don't, you're able to design a functional multi-purpose space.
Read More: How to Decorate a Small Space: The Best Ways to Visually Expand a Room
Customize your storage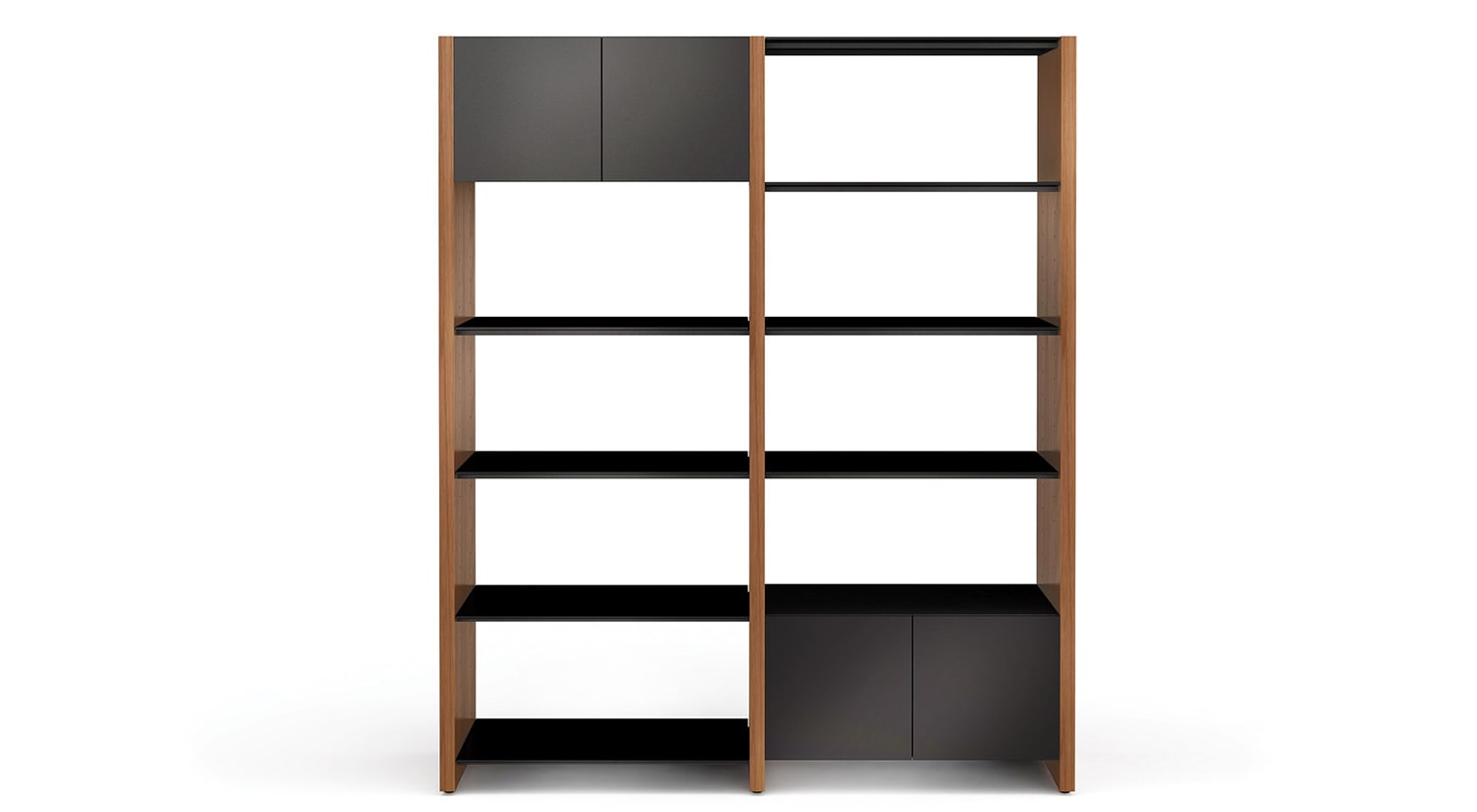 Semblance Storage
When it comes to adding in storage units, choosing custom cabinets over a cookie cutter storage option is your best bet if you're trying to maximize space in your home. When you have the option to customize, you can create a storage unit that fits perfectly in your home. Our first pick is the Magnolia collection of custom storage options. Built with solid wood, they're completely customizable to suit exactly what you need. You can create a cabinet with any combination of shelves, drawers, or doors. The possibilities are endless, and you can store anything from toys to books to display pieces. The Magnolia line is customizable down to the color and finish of the wood, as well as the size and depth. The depth of the cabinets ranges from 12" to 24" with increments in between, so you're able to fit the unit in any room, regardless of how narrow. Betsy describes, "The Magnolia cabinets are great for home offices, family rooms, guest rooms, mud rooms, and dining rooms." If you prefer a more modern, sleek look, we love the Semblance Storage line. This collection is customizable and can be tailored to suit any room in your home. It has vertical wood panels and micro-etched glass shelves. Choosing between these styles comes down to personal preference. If you prefer a classic wood look, Magnolia might be the best choice for you. The Semblance line is more modern and has great options for the home office.
Besides these options, you can also go down the route of working with a company to install custom cabinetry. This allows you to have complete control of your cabinets and customize them to fit into your home, whether it's kitchen cabinets or a vanity for your bathroom.
Read More: Everything You Need to Know about Downsizing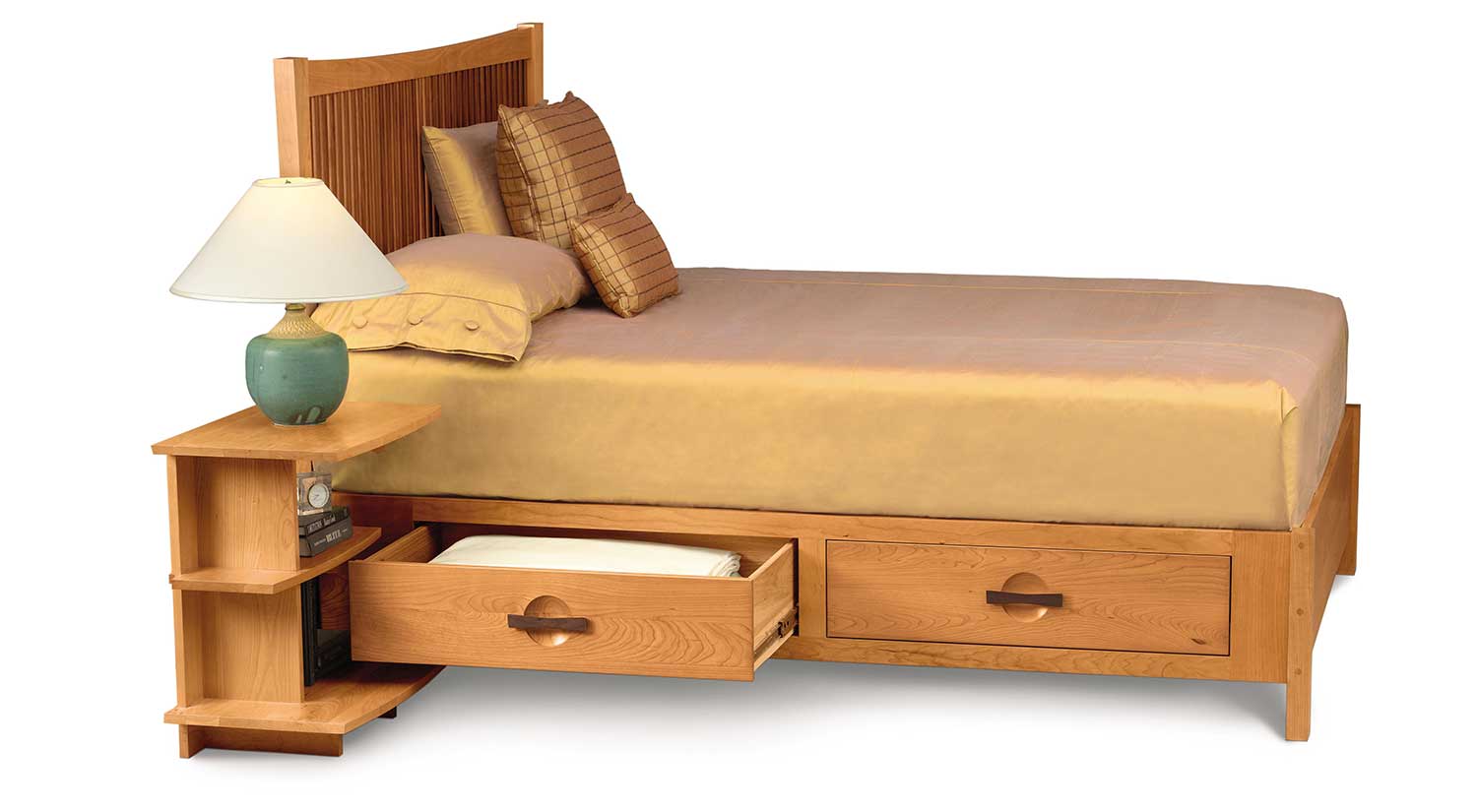 Berkeley Storage Bed
Final thoughts
Maximizing space in your home doesn't need to be a complete overhaul. Simple changes can make a big difference in creating more storage and opening up your space. Use your space wisely, opt for dual-purpose pieces, and create custom storage units that work for you. Our designers can walk you through the process and help you design a home you love to live in. Come into a showroom near you and ask about our storage options. Are you an empty nester Read our guide on how to update your home and reclaim your space.
Author: Julia Maiman
Julia is a writer, blogger, and believer in the smell of old books. She has been crafting stories since she could put pen to paper. She is also a lover of dogs, traveling, and Led Zeppelin.