Dealing with back pain can be exhausting and, for some, a lifelong struggle. The last thing you want is to exacerbate the problem in the comfort of your own home.
Finding a recliner or sofa that will support your back instead of worsening your pain can be life-changing. There are some key elements to look for when considering seating for back pain. We have all of those tips and tricks for you here, as well as specific recommendations.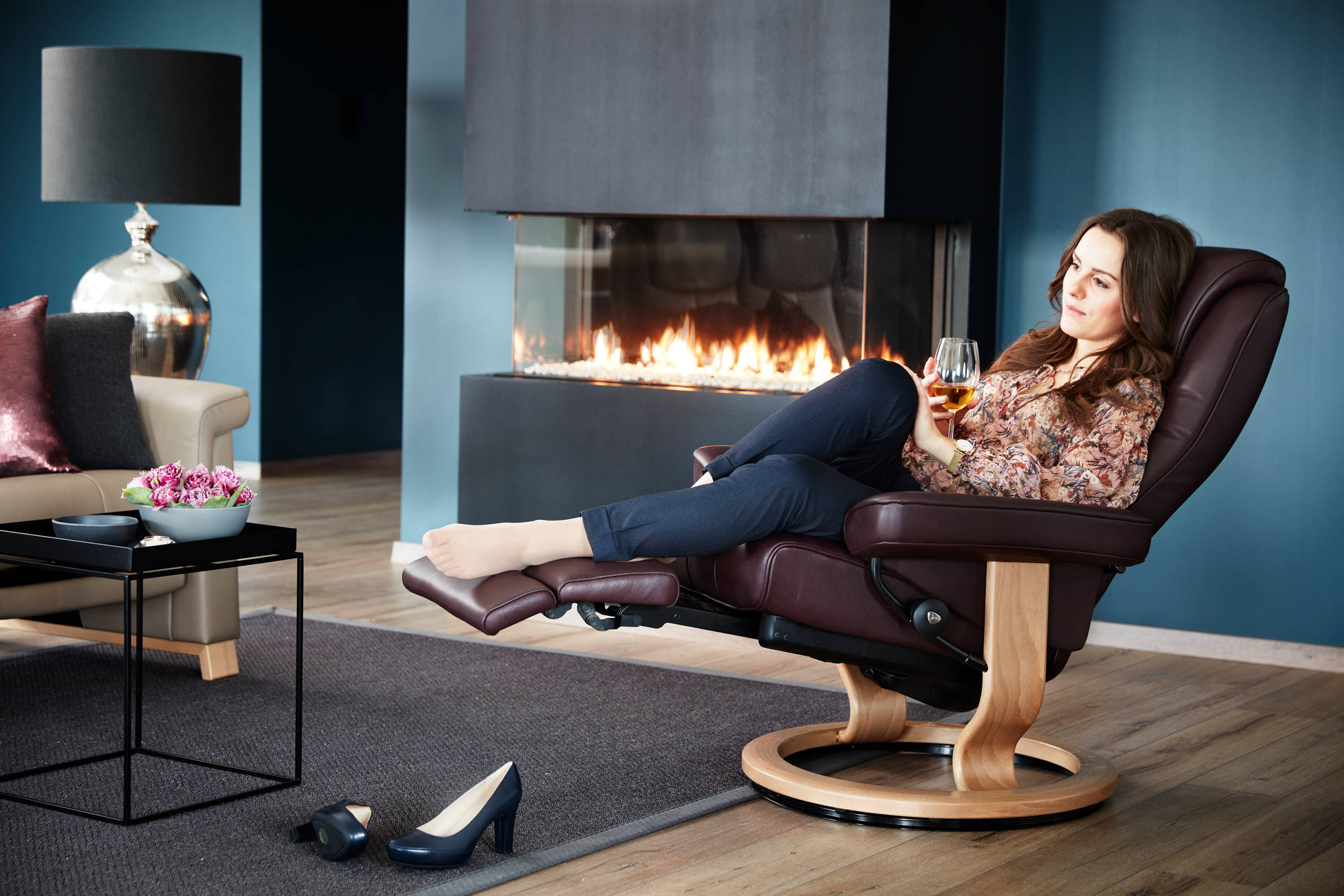 What to look for
There are a few important things to look for if you have back pain and need a recliner that will truly support your back. High-quality construction is key. It goes without saying that when quality materials and thought go into the construction of a recliner, the result is usually a much more comfortable sitting experience.
Investing in a recliner that's well-made will also mean it won't lose its shape over time, causing discomfort and pain. A high-quality recliner will have excellent materials throughout, from the base and frame to the foam.
You'll want to look for an ergonomically designed chair that will support your body type and line up with your neck and lower back. It's very important that there's sufficient support right on the top of the neck, where the neck meets the head.
The best recliners for back pain
Although the best recliner for your needs and body type may vary, these suggestions are a great place to start.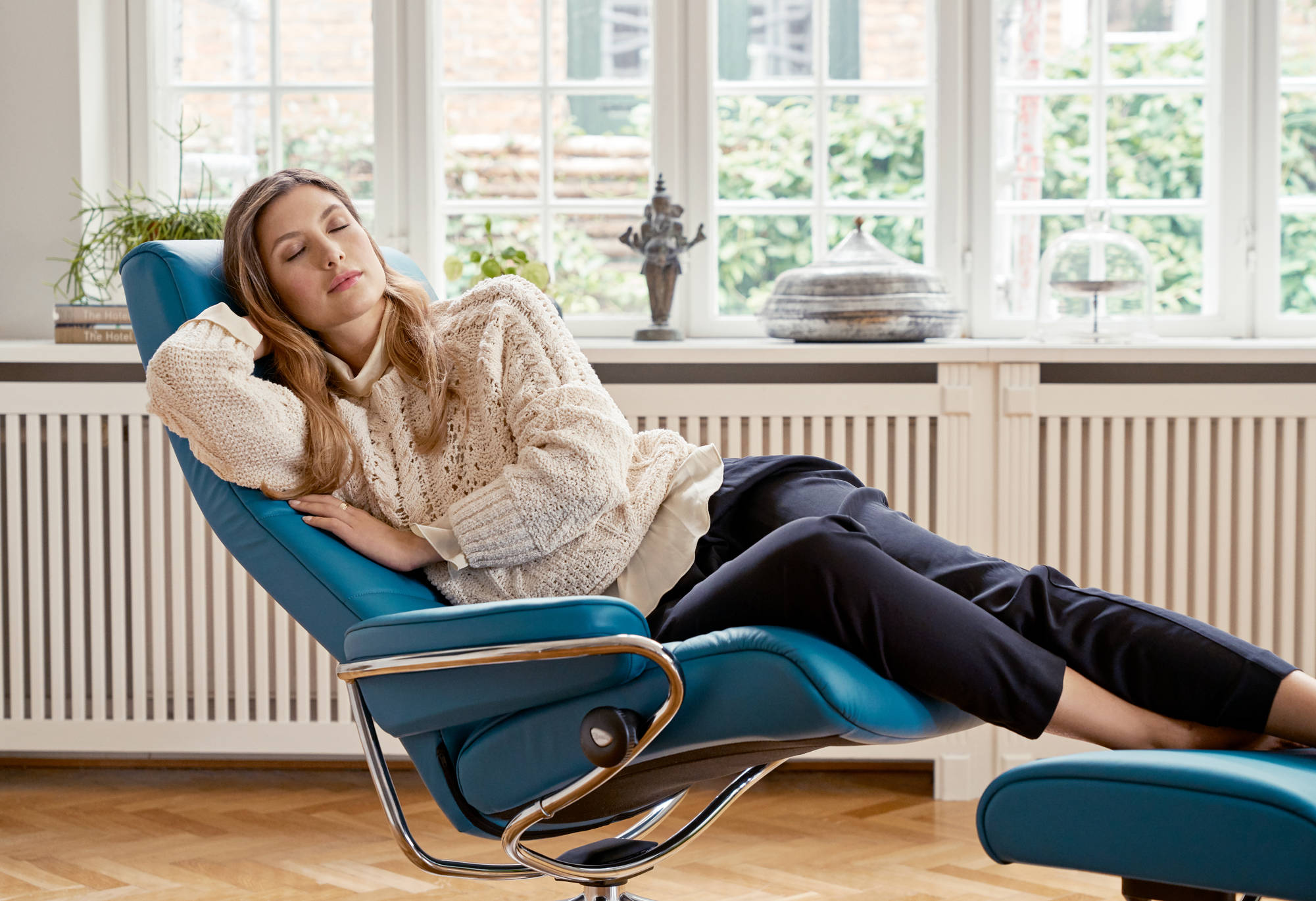 Stressless Recliners:
Stressless recliners have multiple features, including the Plus "¢ system that interprets your body's movement as it changes position. In other words, it moves with you to support your lumbar spine, regardless of your position.
Every aspect of construction, from the cold-bent steel base to the complex set of springs, is designed to create the most comfortable seating experience possible. They layer three layers of foam directly over the steel base to ensure that your body conforms to the recliner.
Stressless is endorsed and recommended by the American Chiropractic Association.
The Stressless Recliner comes in two to three sizes depending on the style: small, medium, and large. There are multiple styles available so you can easily choose a recliner that molds perfectly to your body.
Read More: 5 Benefits of Purchasing a Stressless Recliner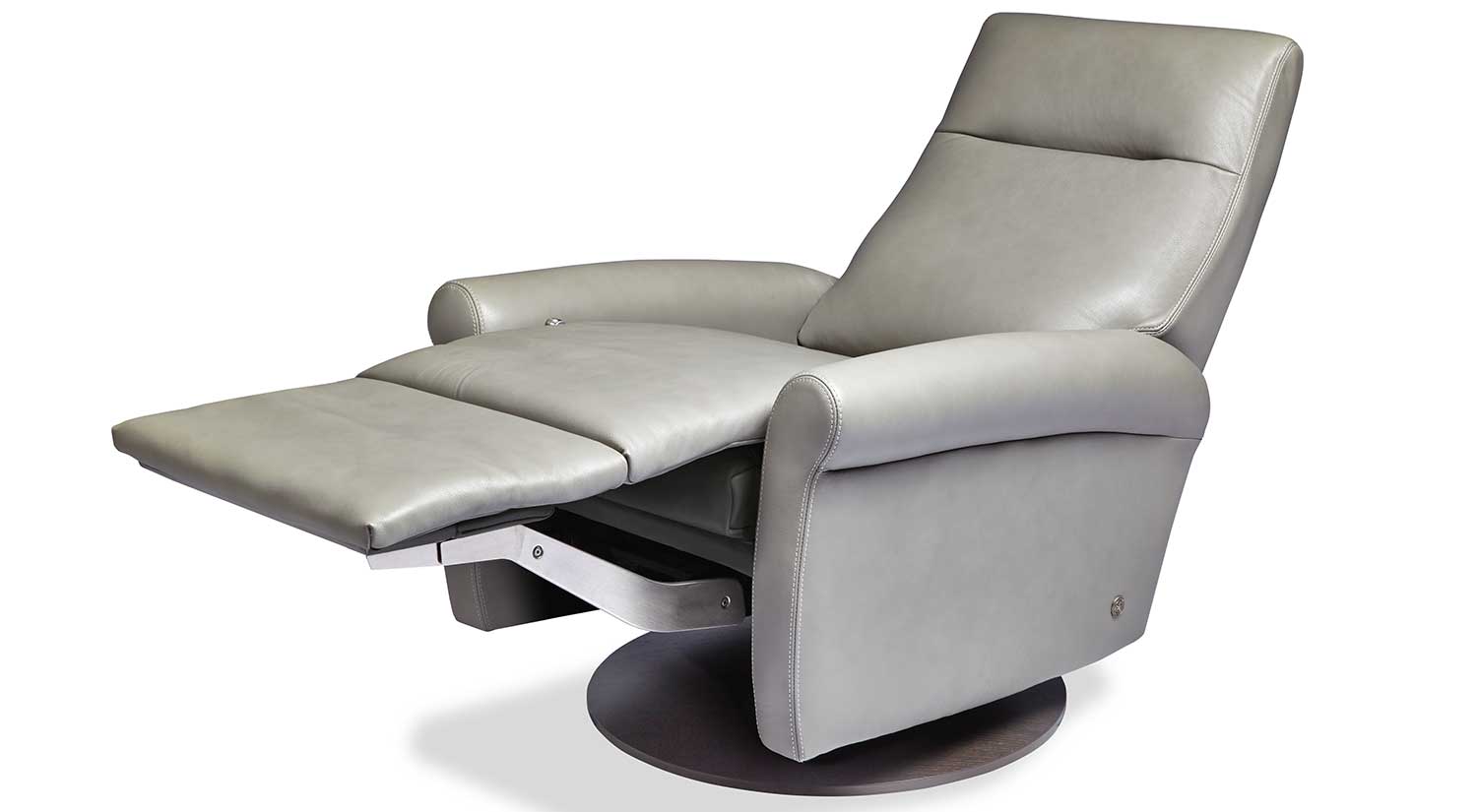 Ada Comfort Recliner
Comfort Recliner Collection:
The Comfort Recliner is built for ultimate relaxation with high-quality materials.
It has an articulated two-way headrest system, allowing you to position your head either straight ahead or back. This will ease neck strain and discomfort while reading or watching TV.
The Comfort Recliner features an easily extended and longer-than-usual footrest which works independently from the back.
The Comfort Recliner comes in two sizes, Medium and Large.
Looking for seating options that aren't recliners Your best bet is to search for a tight back chair with a good quality cushion. Pay attention to the pitch of the chair. You'll want a chair with a slight pitch that doesn't lean too far back and a deep seat.
Our Pick
The Scout Chair is perfect for reading. It's petite, fits most body types, and is one of our most comfortable chairs.
The best sofas for back pain
You probably won't be surprised to find that Stressless is known not only for the most comfortable recliners but sofas as well. As with their recliners, the sofas are expertly crafted to provide enduring comfort. If you're looking for a sofa that will support your back, you really can't go wrong with Stressless.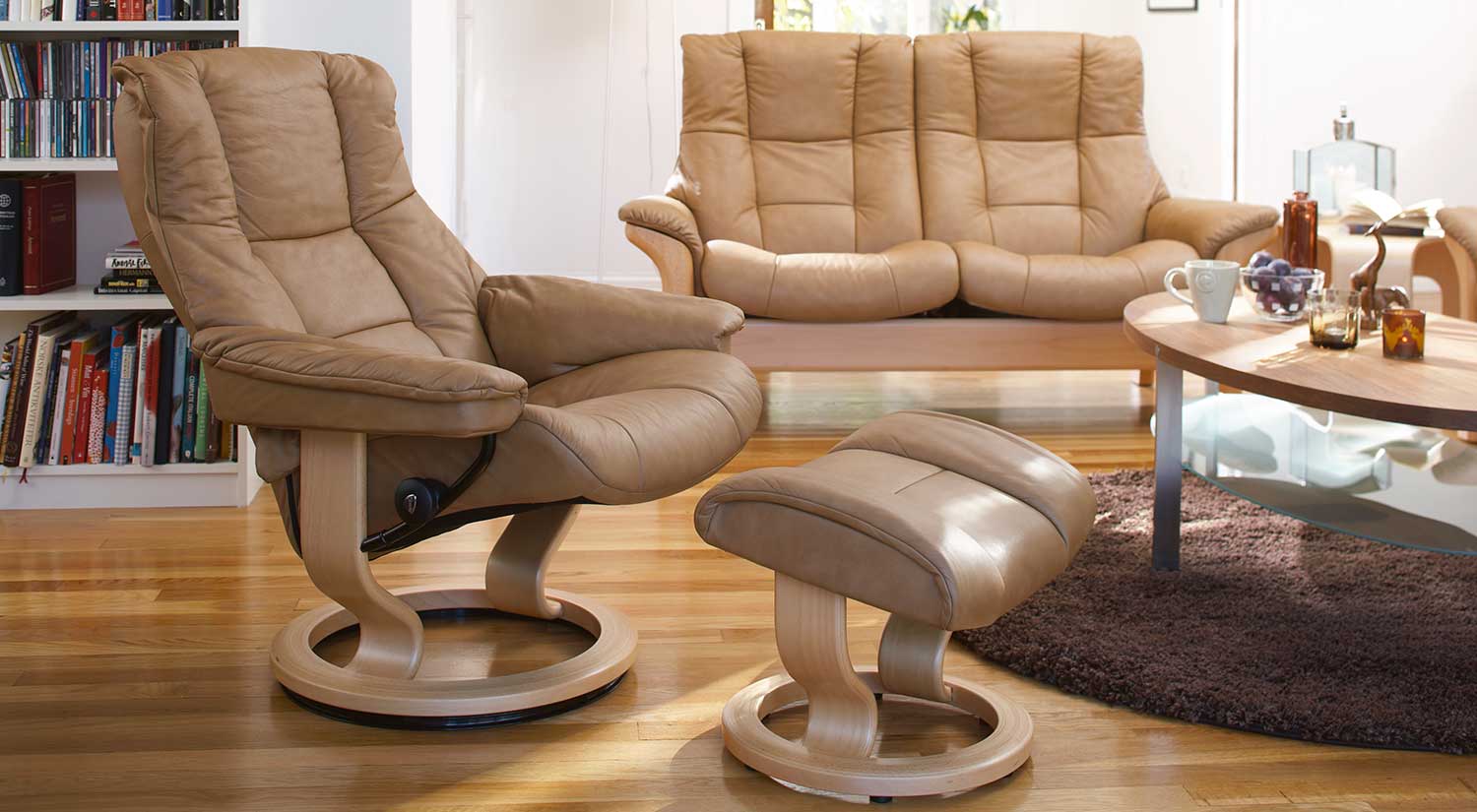 If you don't want to go down the Stressless route, check out sofas with a tight back. You'll need to be sure that the seat and back have enough support. Look for a back with a slight pitch which will help you sit up straighter. If you prefer a cushion feel, you can ask if it's possible to add extra fill in the back cushions.
Our Pick
The Bennet is a supportive and comfortable option that comes in a sofa, sectional, and loveseat.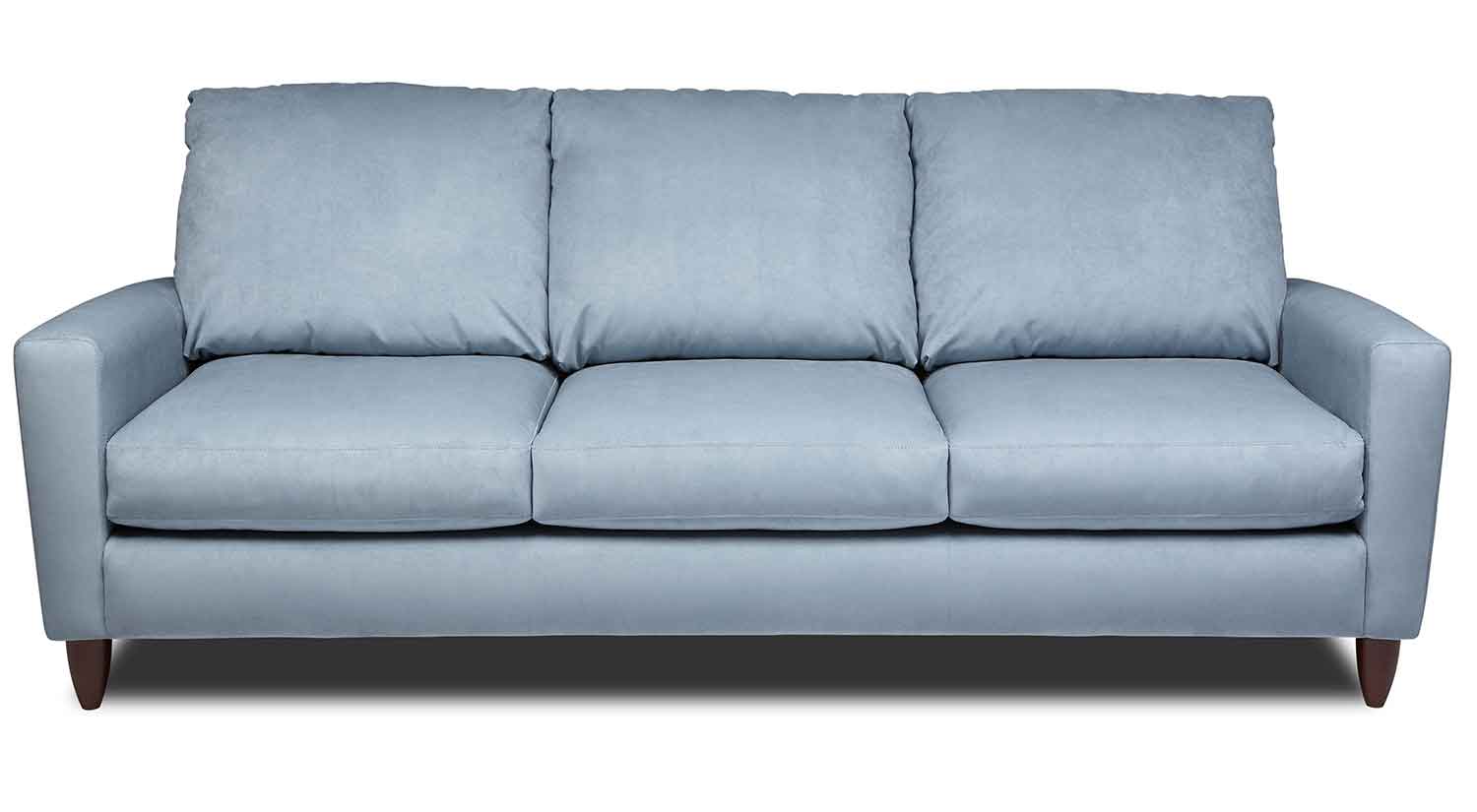 Bennet Sofa
Read More: Stressless Recliners: 5 Bases - Which is Best for You
How to choose the right option for you
It goes without saying that actually sitting in a recliner or a sofa is the best way to find out if it's the best option for you. However, it's important to note that just plopping yourself down in a recliner for 30 seconds at a store isn't enough!
It takes at least 10 minutes to truly understand if it's the right recliner or sofa for you. If, after 10 minutes, you're squirming around and feel uncomfortable, then you'll know that the back of the chair is aggravating your pressure points.
Spending sufficient time sitting will make you aware of whether or not the recliner is truly supporting your neck and back. It's not only about the construction and materials of a recliner or sofa. It's also about the fit.
Both Stressless and the Comfort Recliner collection have multiple styles, shapes, and sizes to choose from. Choosing the correct size recliner for your height and body type will be especially important if you're dealing with back pain.
Final thoughts
Living with back pain can be stressful, but there's no reason to deal with it when you're at home. You may not realize just how much a poorly constructed recliner can affect or worsen back pain. A high-quality recliner that's built with your body's shape and movements in mind can make an immense difference.
Our design consultants will take the time to ensure that you're choosing a recliner that fits your body and lifestyle.
Bring a book and sit for a while, we don't mind! We have 6 locations across Massachusetts for you to do just that. Get to know our designers before you come in!
Curious about the cost of Stressless? Check out: How Much Does Stressless Furniture Cost A Comprehensive Breakdown
Author: Julia Maiman
Julia is a writer, blogger, and believer in the smell of old books. She has been crafting stories since she could put pen to paper. She is also a lover of dogs, traveling, and Led Zeppelin.