What you're looking for in a sofa can be as varied as what you're looking for in one coat versus another. Formal and polished? Cozy and comforting? Practical and durable enough to withstand the weather?
In most of our homes, we have a room where our number one priority is comfort. And when you're looking for a sofa that's going to be comfortable enough for movie marathons, there's only one question you need to ask: can you take a nap in it?
This might sound simple, but it turns out there are specific factors that make a sofa perfect for napping. We met up with Georgianna, our store manager in Cambridge to outline everything you should be looking for and discover her favorite picks from our collection.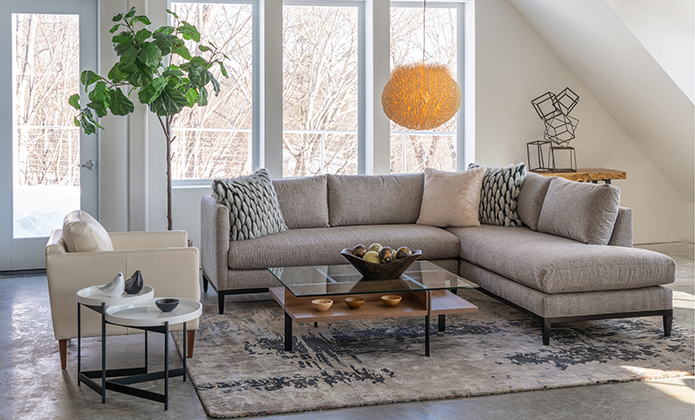 What to look for:
Although you might be thinking that napping on a sofa just requires general comfort, there are a few key factors to look for.
Choose the right fabric
The upholstery you choose for your sofa is a really important factor. Georgianna explains, "You want a fabric that's soft to the touch. Velvets are lovely and there are a lot of wonderful polyester blends."
You'll probably know when you feel it, but look for a fabric that your hand moves over easily with a little bit of texture to "trap the warmth in when you sleep."
Cushion core is key
"For napping and lounging," she says, "look for something like a spring down or foam and feather combination. You want a cushion core that embraces you and accepts the contours of your body."
A firm cushion that bounces back up—while great for formal entertaining—is not going to be the best option when you're trying to catch some zzz's.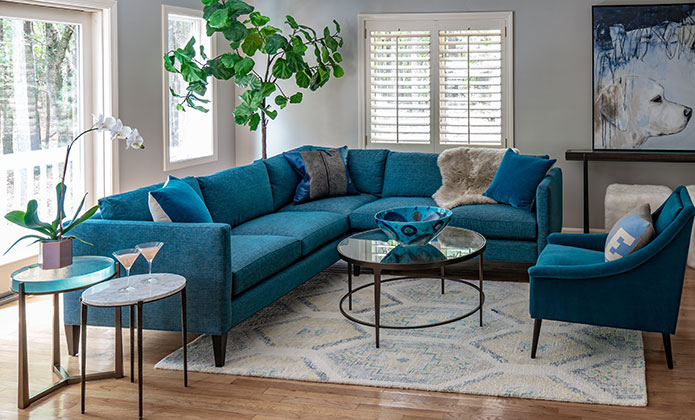 Deep seat = deep sleep
A sometimes overlooked detail is the depth of your seat cushions. To sleep and relax comfortably, you need a seat that's wide enough. A sofa with a shallow seat is going to force you to sit upright and won't be roomy enough for a nap.
If you don't have the space for a super deep seat, look for a sofa with detachable back cushions so you can take them off and have more room.
Consider the arms
Lastly, if you're planning on using your arms as a place to lay your head—look for sofas with lower arms that have a curve to them, rather than a track arm with straight edges. An English arm would be a perfect choice.
If you have space, get a chaise
Georgianna says, "A cuddle chaise is great if you like to curl up when you take a nap and it gives you more space for lounging in general."
Any kind of chaise, whether it's a cuddle or a traditional chaise is a nice feature on a sofa intended for relaxing.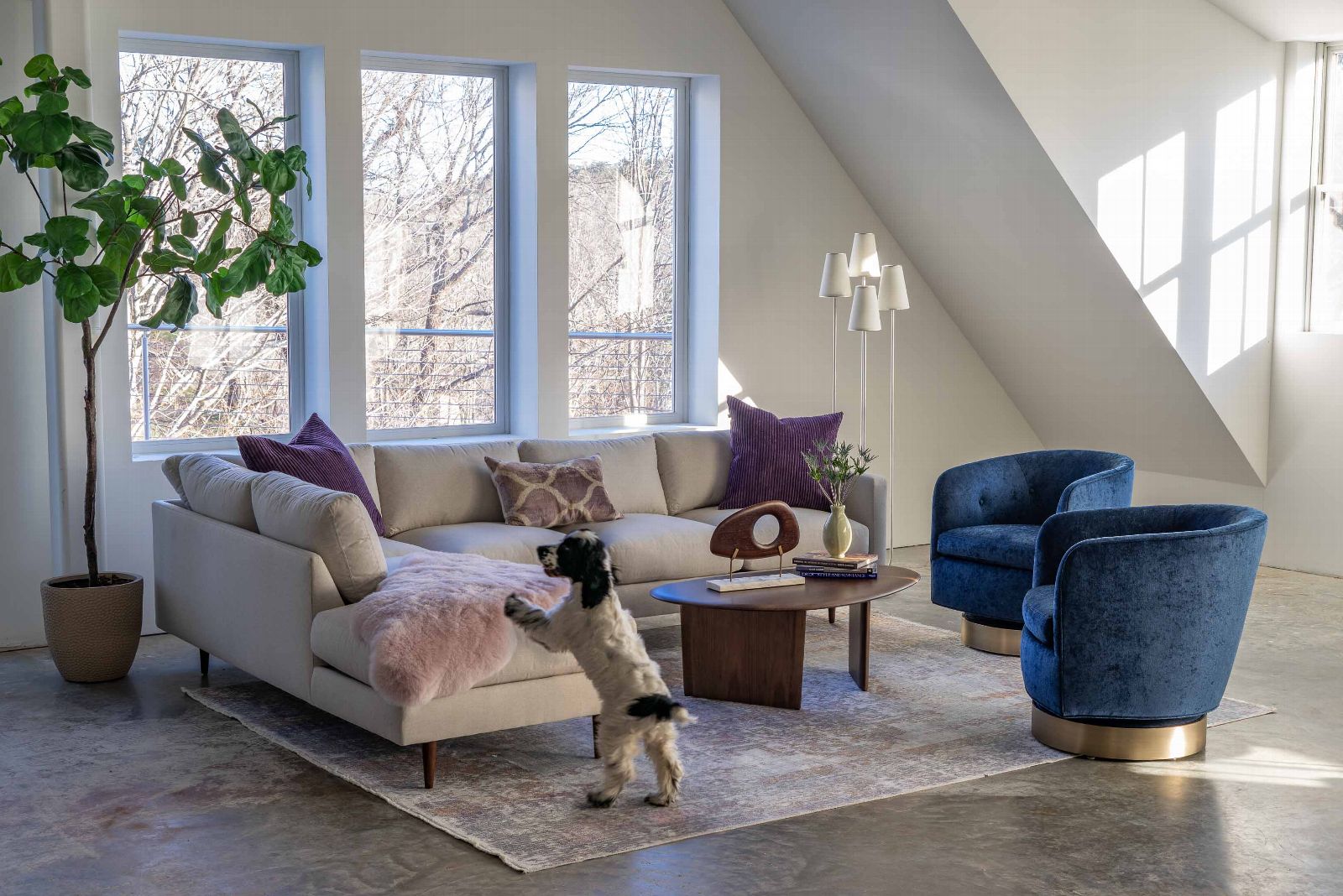 What to avoid:
Now that we've laid out what you should look for, here are a few things to avoid:
Extra firm cushions. You want "sink-ability."
A circular or round sofa isn't going to be comfortable for napping.
Leather, though beautiful and durable, isn't always conducive to curling up and going to sleep.
High shelter arms or arms with sharp edges.
Read More: Comparison of Down vs. Foam Sofa Cushions
Our top picks
Within our collection, Georgianna picked her favorites for relaxing in front of the TV and taking that post-Thanksgiving nap.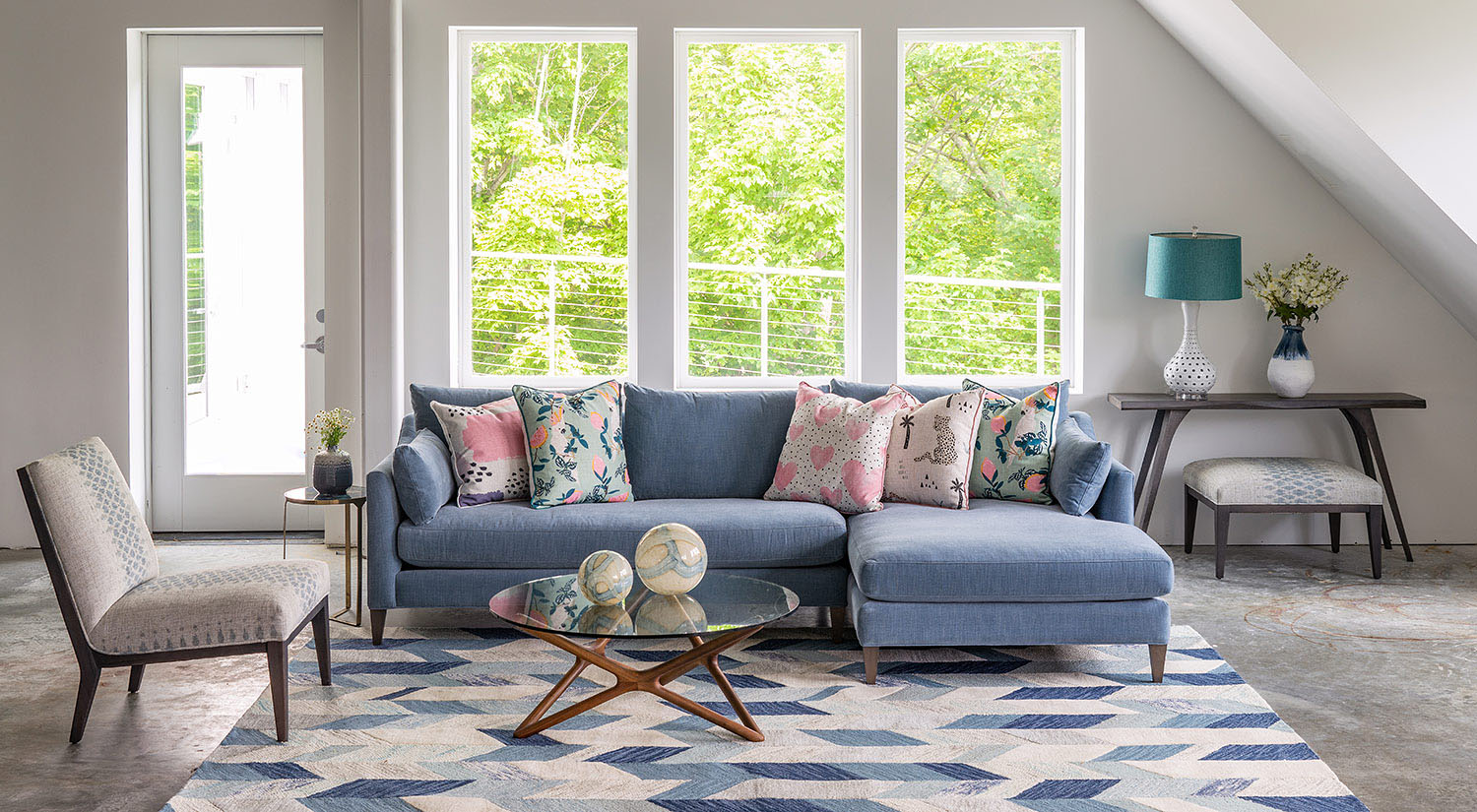 The Alewife is part of Cambridge Collection and is a favorite of many of our designers. "You have a chaise and a bench seat, uninterrupted by seams. It has low arms and a very wide seat so you can curl up as well as loose back cushions that you can take off if you want even more space."
It comes in super soft fabric (we show it in Vino - an ultra-cozy option) and with the addition of the down and feather pillow that comes with the frame, it's a "nap machine."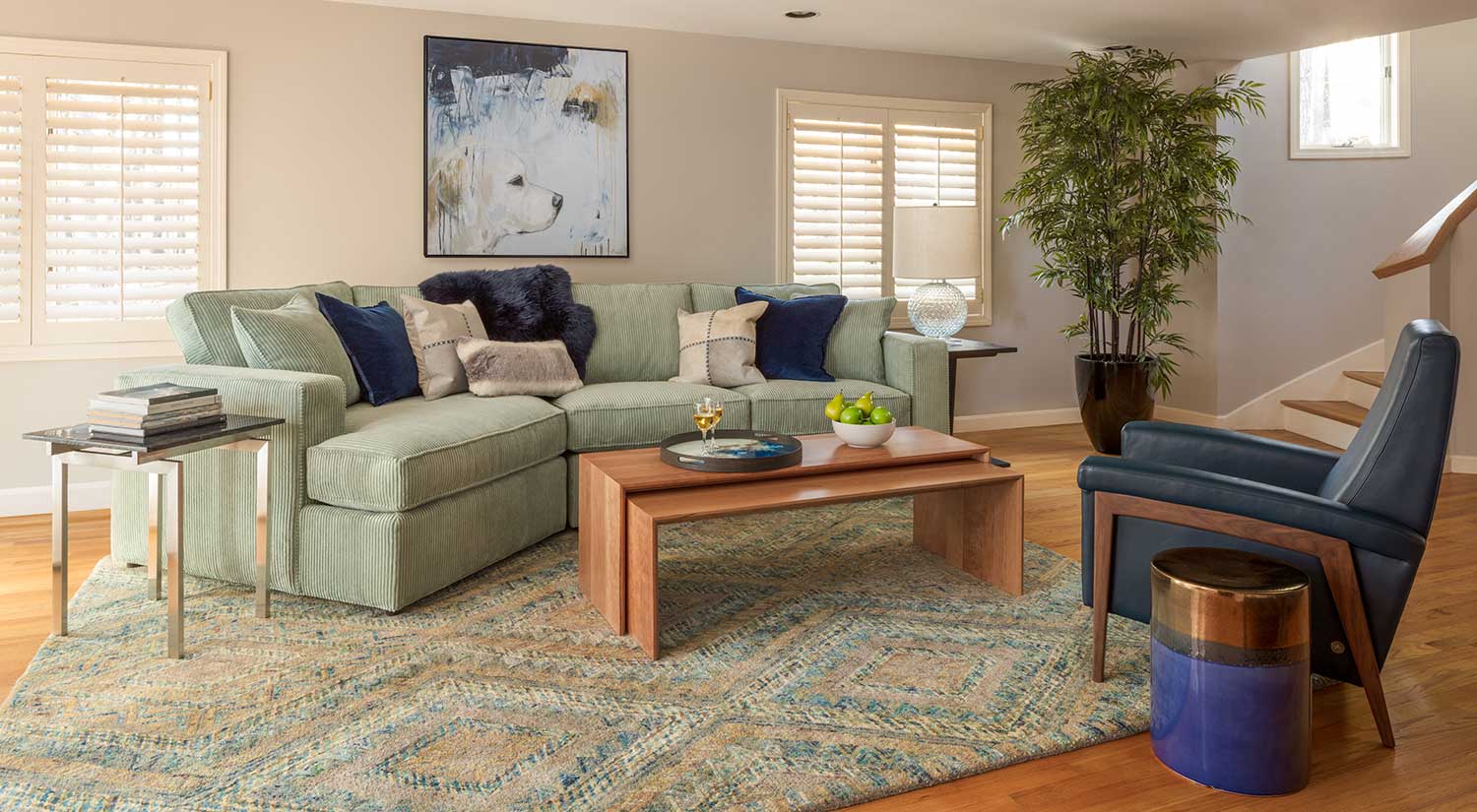 "The Milford has loose back cushions and super deep seat cushions that aren't strictly foam, you sink into them."
We show it in a fabric that might be the cuddliest of all our options, a soft-to-the-touch corduroy. "The fabric in conjunction with the loftiness of the cushion core makes it very cozy."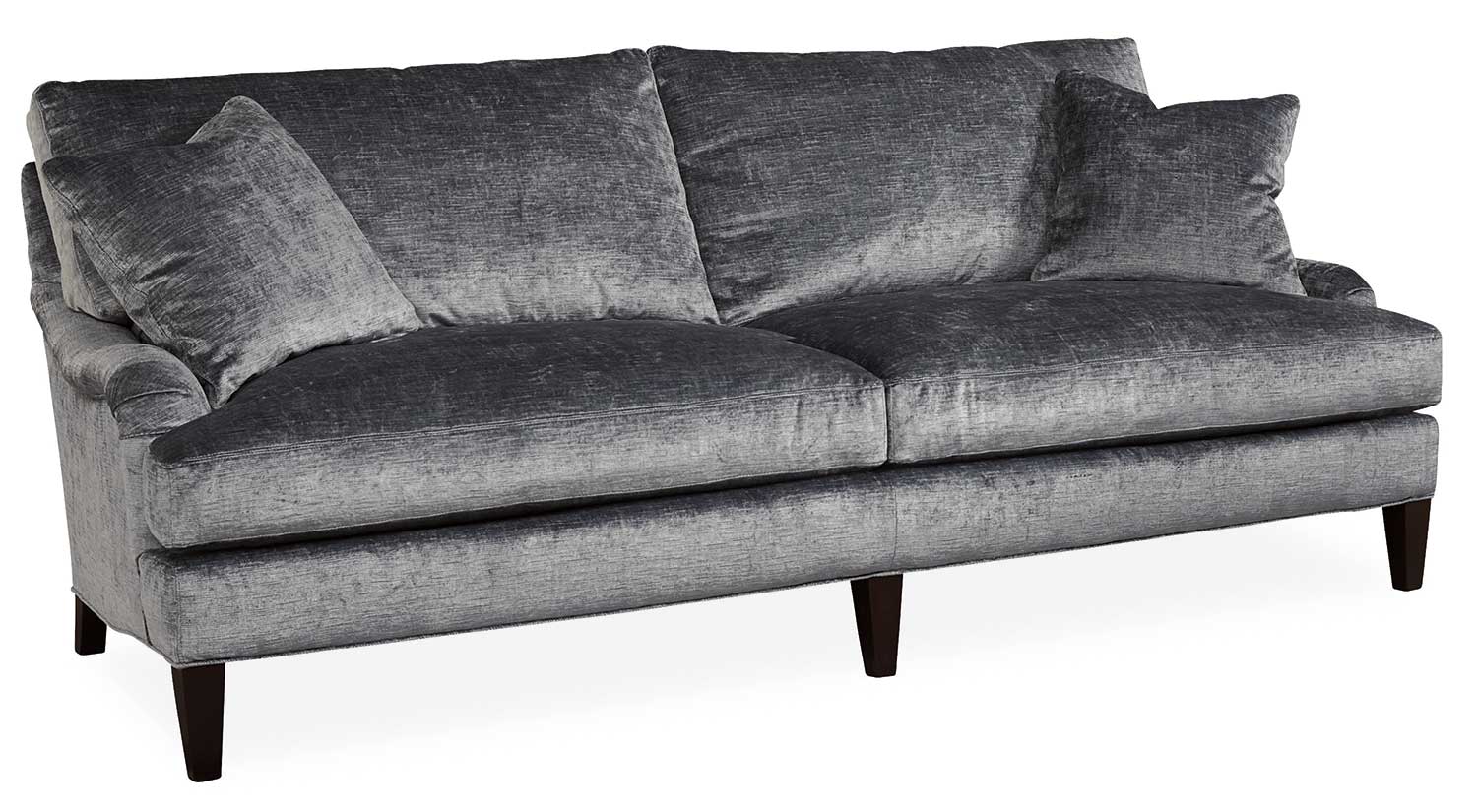 When you sit on the Addie, you'll instantly know why it's one of our top picks—the cushions are crazy comfortable and perfect if you like to sink into your sofa.
"It has an English arm that would be very easy to rest a pillow on and take a nap. And it has a super deep seat so there's plenty of room."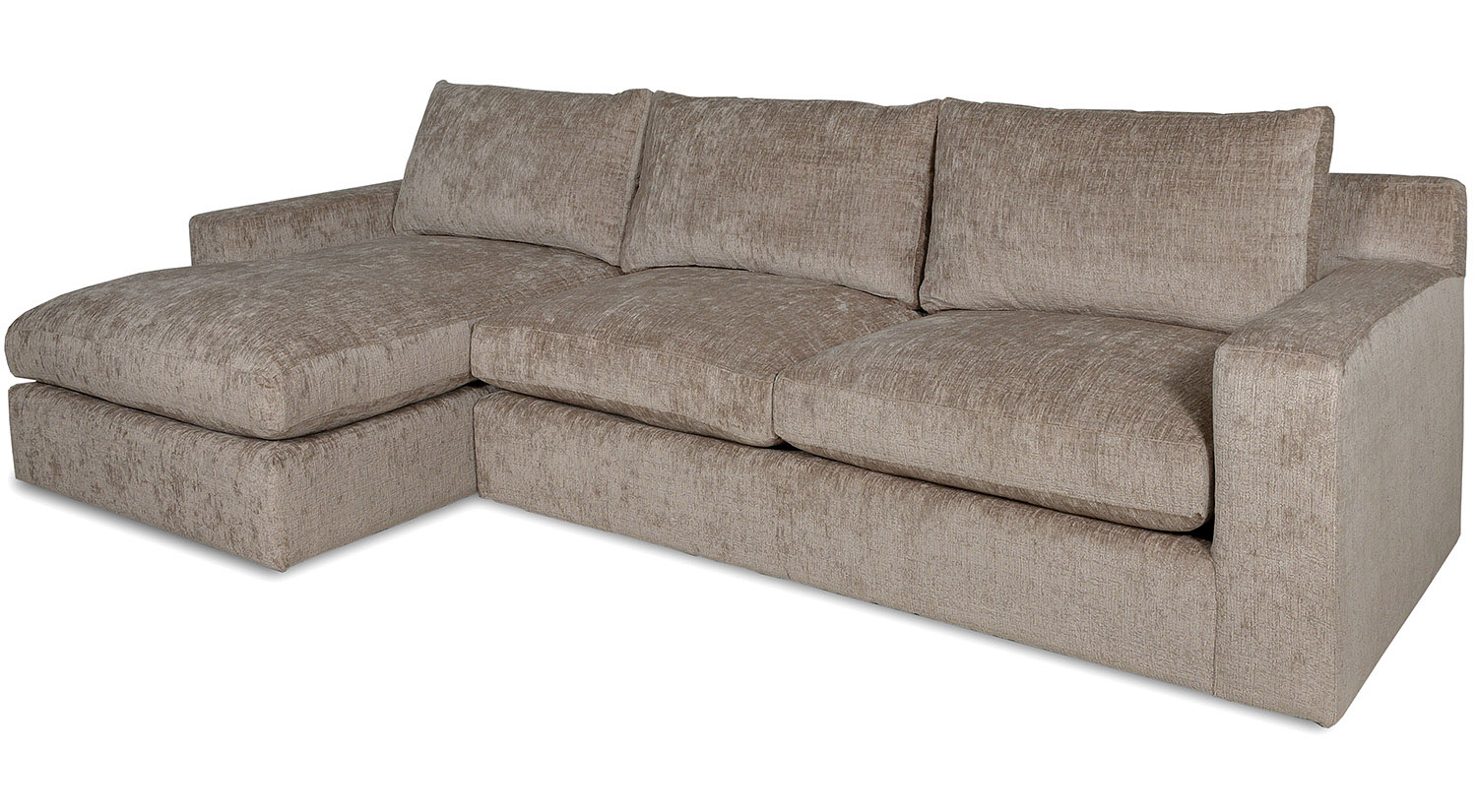 The Broadway is another favorite for its low arm, super comfy fabric, and deep seats. It has a chaise for even more space and is available in a larger sectional.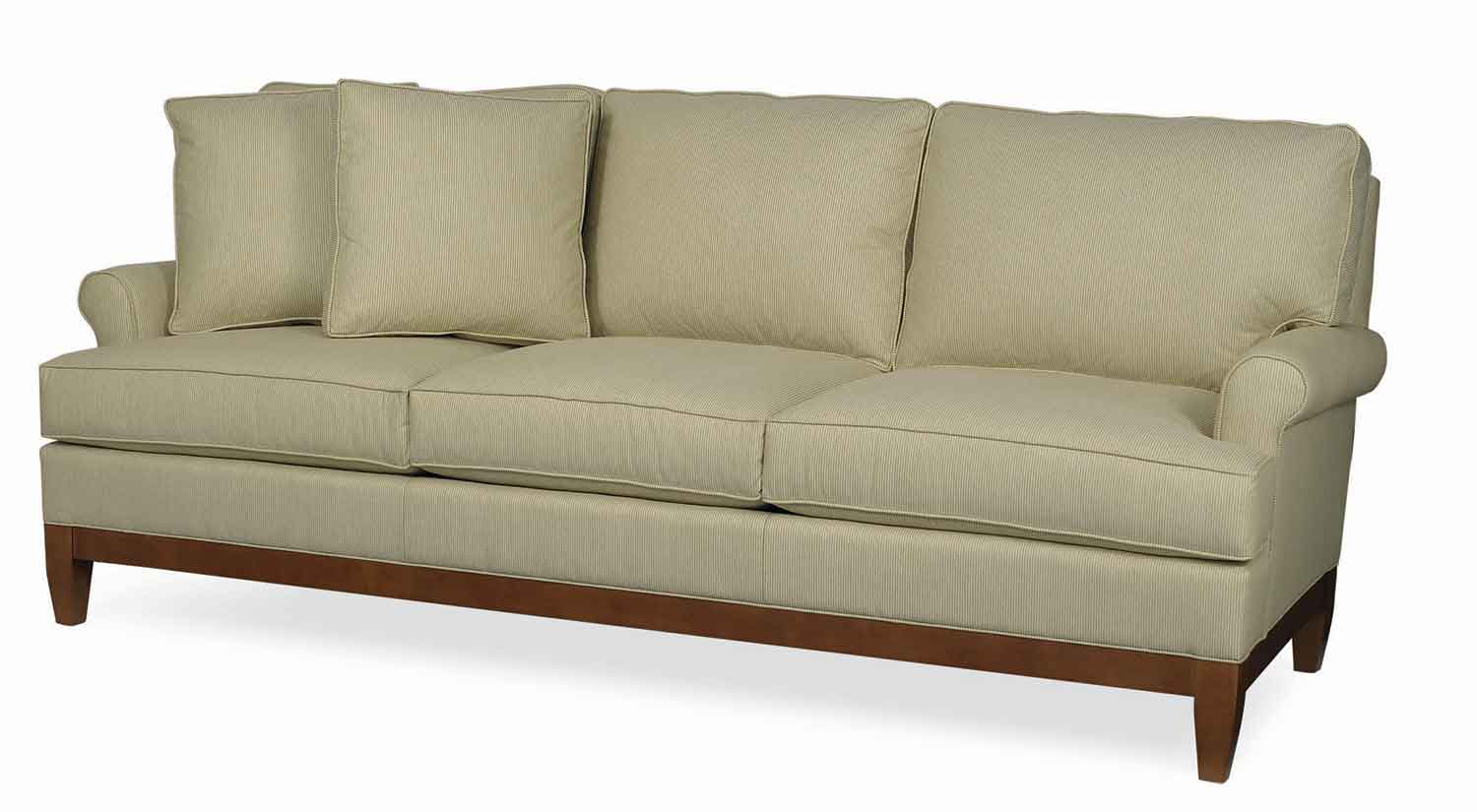 Her last pick is the Camden, "It's a bit shallower than the others but still really comfortable with a petite sock arm to rest your head on and a great cushion core."
Read More: 5 Things to Know Before You Buy a Sofa in 2020
Try them out in person!
We've said it before, we'll say it again: try out your sofa in person! Especially if you're set on a sofa intended for lounging and napping.
Georgianna says, "Comfort is entirely subjective and is specific to each person." What's comfortable for you may not be comfortable for everyone!
Keep in mind the key factors to look for and when you're trying out a sofa in a showroom, get comfortable and put your feet up. Our talented team of designers is always here to help, come into a showroom to chat and learn more about our favorite comfy sofas.
Author: Julia Maiman
Julia is a writer, blogger, and believer in the smell of old books. She has been crafting stories since she could put pen to paper. She is also a lover of dogs, traveling, and Led Zeppelin.