There are a lot of options for furniture shopping in the Boston area and navigating them all can be overwhelming. We help thousands of customers each year find and customize the perfect furniture to fit their lifestyle. However, as much as we love helping Bostonians furnish their homes, we know investing in your home comes with a lot of big decisions.
Rather than turn you away to research local furniture stores on your own, we compiled a list of the five best furniture companies in Boston that we highly respect. So, if it turns out Circle Furniture isn't a good fit for you, here are five stores you might want to check out.
This selection of stores spans Greater Boston; including the areas surrounding Cambridge, Framingham, Middleton, Acton, and Pembroke.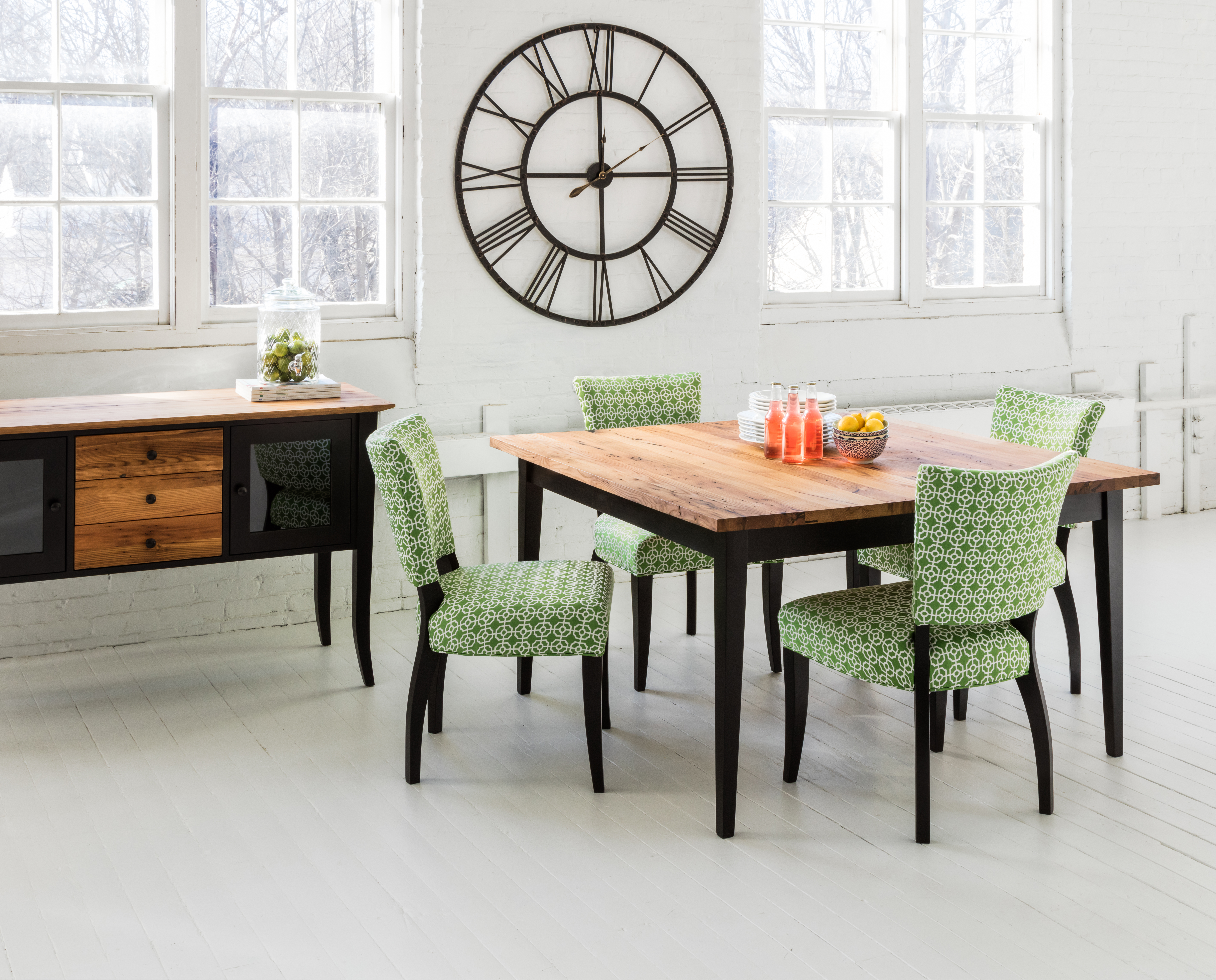 Boston Interiors
When Boston Interiors was founded in Brookline Village in 1979, they focused primarily on bedroom furniture. Seven locations - and over 30 years later - Boston Interiors now proudly sells furniture for the whole house.
Boston Interiors is devoted to selling upholstery that is made in the US. Like Circle, they are philanthropic, thanks to their roots as a family owned and operated business (now owned by Boston-based Castle Island Partners), their focus on charitable giving include hunger and homelessness.
MA Locations: Westborough, Stoughton, Mashpee, Hanover, Natick, Saugus, and Burlington, Bedford, NH, and Dedham.
Room and Board
Room and Board's headquarters is based in Minneapolis, but they boast 18 locations in 11 different states (their sole Massachusetts location is in downtown Boston). Their furniture - designed in-house - has a decidedly modern, contemporary feel.
Their devotion to honoring natural, local materials is evident: 90% of their products are manufactured in America, and they enjoy working with locally-owned companies around the country. Room and Board, along with Circle Furniture, is a founding member of the Sustainable Furnishings Council.
If you're looking for a sale here, you'll be looking forever: Room and Board doesn't have sales, and their only outlet is in Minnesota. All free design services are non-commissioned, and delivery comes at a flat fee determined by your distance from the closest store.
MA Locations: Boston, MA.
Jordan's Furniture
Jordan's claim to fame is having New England's largest selection of furniture. Locations stretch across four states (Connecticut, Massachusetts, Rhode Island, and New Hampshire), and the stores are an experience: think IMAX theatres, indoor ropes courses, and kid-friendly restaurants.
Founded by Samuel Tatelman in 1928 in Waltham, MA, Jordan's has been around for almost 90 years. Though the company is still family-operated, it was purchased by famous investor Warren Buffet in 1999.
Jordan's prides itself on its charitable giving, especially its Cradles to Crayons program. Offering in-house financing, affordable furniture, and outlet stores, Jordan's is the least-expensive retailer on this list.
MA Locations: Avon, Natick, Reading, and East Taunton.
Ethan Allen
This furniture behemoth was founded in 1932 when two brothers-in-law bought a furniture company in the woods of Vermont. These forests were filled to the brim with valuable hard-rock maple and pine trees, with which the company constructed quality wooden furniture.
Nearly 90 years later, the company continues to pride itself on its New England roots even as they expand to countries as far as Qatar, Thailand, and South Korea. Ethan Allen invokes style, quality, and environmental conservation as core values.
Charitable giving is devoted primarily to environmental initiatives, such as sustainable operations and low-emission materials. Most of the furniture errs on the side of traditional, what they call a "uniquely American style."
MA Locations: Burlington, Saugus, Natick, Quincy, and North Andover.
Mitchell Gold & Bob Williams
Mitchell Gold is one of the newer companies on the market, founded in 1989 by Mitchell Gold and Bob Williams in the rural North Carolina town of Taylorsville. Gold and Williams place family values and eco-friendly design at the heart of their company, which has since spread across the continents of North and South America in addition to Europe and the Middle East.
Noteworthy charitable efforts focus on LGBT equal rights, education, and environmental sustainability. All of MGBW's upholstery is manufactured in the US, cutting back on the company's carbon footprint, and wood frames are sourced from domestic suppliers.
Fabrics are upcycled, and eco-friendly textiles are regularly kept in stock. Mitchell Gold sits with Peggy Burns of Circle Furniture on the board of governors of the Sustainable Furnishings Council.
Styles in-store and online are primarily modern, and comfort is held in the highest regard.
MA Locations: Boston, Burlington, and Natick.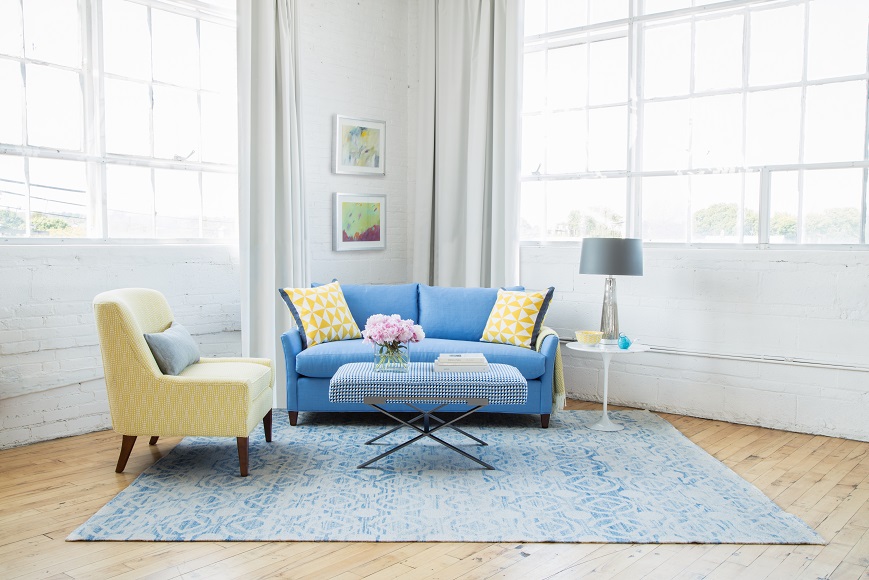 There you have it, five excellent companies to consider when furnishing a home in the Boston area. Want to learn a little more about Circle Furniture? Check out our About Us page and read more about the New England factories we partner with to craft high-quality, handmade furniture.
In the mood to shop? Check out our selection of sofas and loveseats on our website; or our exclusive line - the Cambridge Collection. If you prefer to scroll, follow along on Instagram.
Subscribe to our blog to stay up to date on our latest blogs covering topics from the best sofas to nap in, our favorite interior design trends, and more.