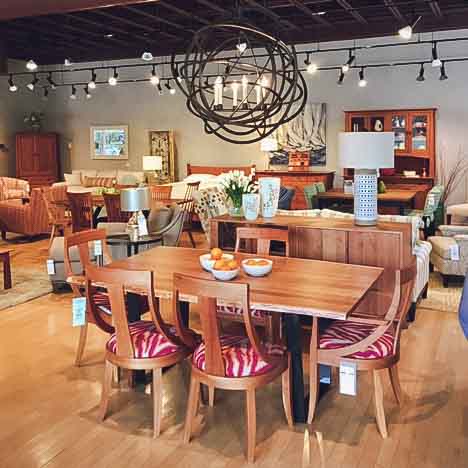 PSA: Chandeliers aren't just for dining rooms. Quirky or sophisticated, modern or traditional, the right chandelier will add ambiance, character,
and
light to your space. It can, however, be a tough choice - and once you've made it, how do you hang it up! Here are some pointers from our designers.
First, listen to what the house is telling you. Is it modern or classic, industrial or transitional The same chandelier will operate differently depending on the space. Do you want it to be the focal point of your room, or would you prefer for it to blend seamlessly in with the existing design

Don't shy away from placing chandeliers in rooms throughout your house; they're not just reserved for dining spaces anymore! It may sound surprising, but you can even place chandeliers and pendant lighting over desks and bathtubs, providing you choose wisely.

Choose the right size for the space. Too big or too small and it will look strange (and usually in a way that's hard to put your finger on.) There are a couple of ways to choose the right size for a room, but here's a tip: measure the length and width of your room, and add them together. Convert that number into inches, and there you have it: the diameter of your chandelier! Planning on putting it over a dining room table It should be 10-12 inches smaller than the width of the table. When in doubt, bigger is always better... or at least in this case!

How high should it be If your ceiling is 8 ft tall, 30 inches above the tabletop should be perfect. More than 9 ft, go for 33 inches above the tabletop.

Your chandelier won't provide all of the light necessary for a comfortable dining experience! Don't expect it to. Instead, supplement with sconces and lamps as necessary. In a bedroom, a dimmer in a chandelier can create a romantic ambiance when you're in the mood for one.
Still have some unanswered questions Check out one of our six locations today, and ask a design specialist!