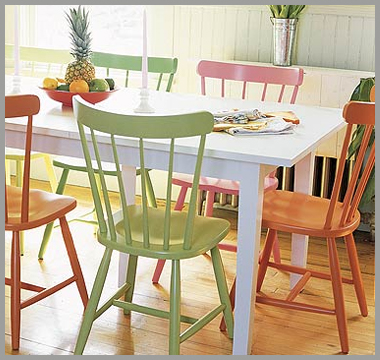 This
kitchen  
is a great example of how you can use multiple colors without seeming chaotic.
Don't shy away from mixing colors in one room
.    By using different colors in the same tone, there is still harmony. In this case, the chairs are all the same design so there is even more cohesion.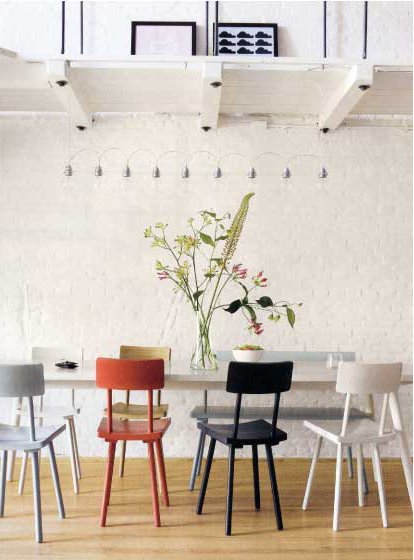 (via Dwell Magazine)  
By mixing and matching your chair choices, you can add loads of character. This room would seem far different with matching chairs, don't you think Plus, the great thing about updating your chairs, is you can use the kitchen or dining room table you already have!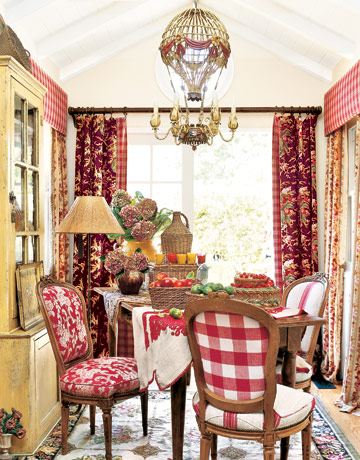 (via Country Living)
Dining room chairs offer endless options, whether it's the finish, the shape or the upholstery! Plus, if you are using prints, you can mix and match patterns all in one color family. This will certainly spice things up.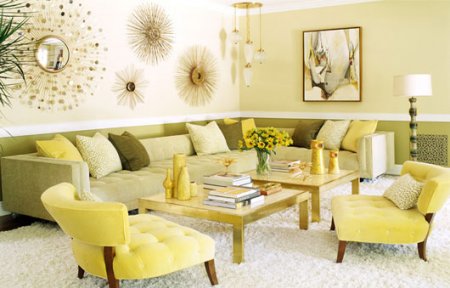 (via Design of House)
With our Upholstery Sale in full swing, maybe you'll be inspired to easy into the fun by mixing and matching your couch and pillow colors. It will add plenty depth to the landscape of your room. Why not try it out