At
Circle Furniture
we believe in color. And fun. Which is why once a week we'll be sharing inspiration from around our store, and the web, of how to have a little more of both in your life.

The first thing to know is that
a few pops of color can transform a room
.
You don't need to run out and buy a new rug AND couch AND table AND lamp. You can buy one of those and change your space! Then, add in a pillow or two, plus a vase full of bright flowers for good measure....Presto, your friends will be talking!!!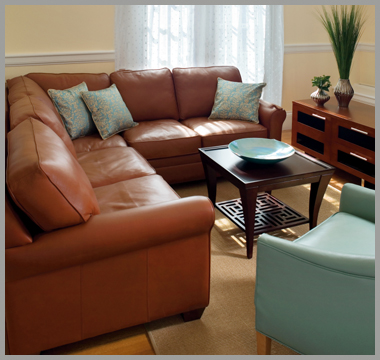 Maybe right now, you have basic items, like the main pieces in
this room
. Who doesn't love basics But, imagine adding a
FABULOUS chair
into the mix. Then those handy-dandy 'tie it all together' pillows... Maybe splurge on a bright side table...Finish it off with a
decorative bowl
. Drab days no more.