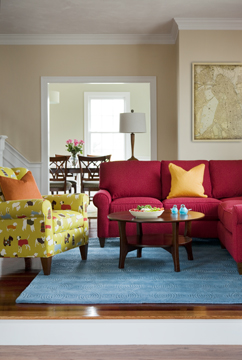 Maybe you wonder where all the stunning room shots on the Circle website come from... Well, dear readers, they come from a long day of shooting! And because we consider you our closest confidants, you're getting a sneak peak of last week's gorgeousness. Isn't it fabulous how the print on the accent chair ties the colors of the room together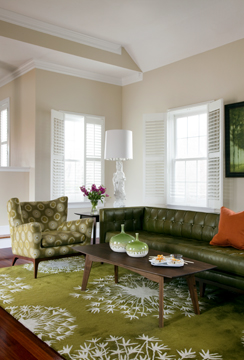 This one says it all! Can you think of a better place to ring in the new year and then make good on that resolution to read more books (instead of US Weekly). That orange pillow adds such a pop of color! Be inspired.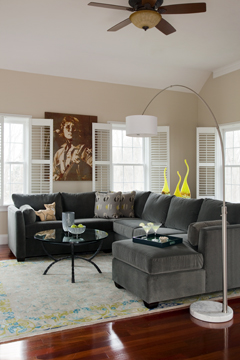 Oh, that lamp! Where have you been my whole life We're always writing about how you can give a new FUN life to neutral furniture items you already have with a new rug, colorful accent chair, bright pillows, a funky table, etc. This room captures that so perfectly. (
Bet you are thinking of how to redesign your sitting room right now
)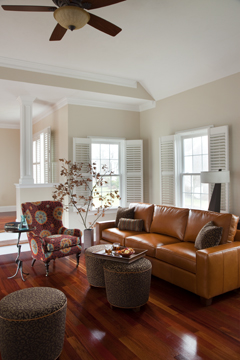 You might remember how we love the idea of
bringing some outdoors, indoors
. If you are still wondering if you can pull it off, take a look at this room. Could it be more playful and chic! Think of how seasonally appropriate some branches of red berries  would be. Go out there and give your home a dose of love, fun and color!