Perhaps there's a smaller room in your home that isn't being used to its full potential. Or maybe you're just beginning the design process and have no idea how to decorate a small space. There are countless ways to visually expand a room, making it appear larger and more open. But first, it's best to start simply with function. Asking yourself a few important questions will ensure that your space is not only beautiful and unique but functional as well.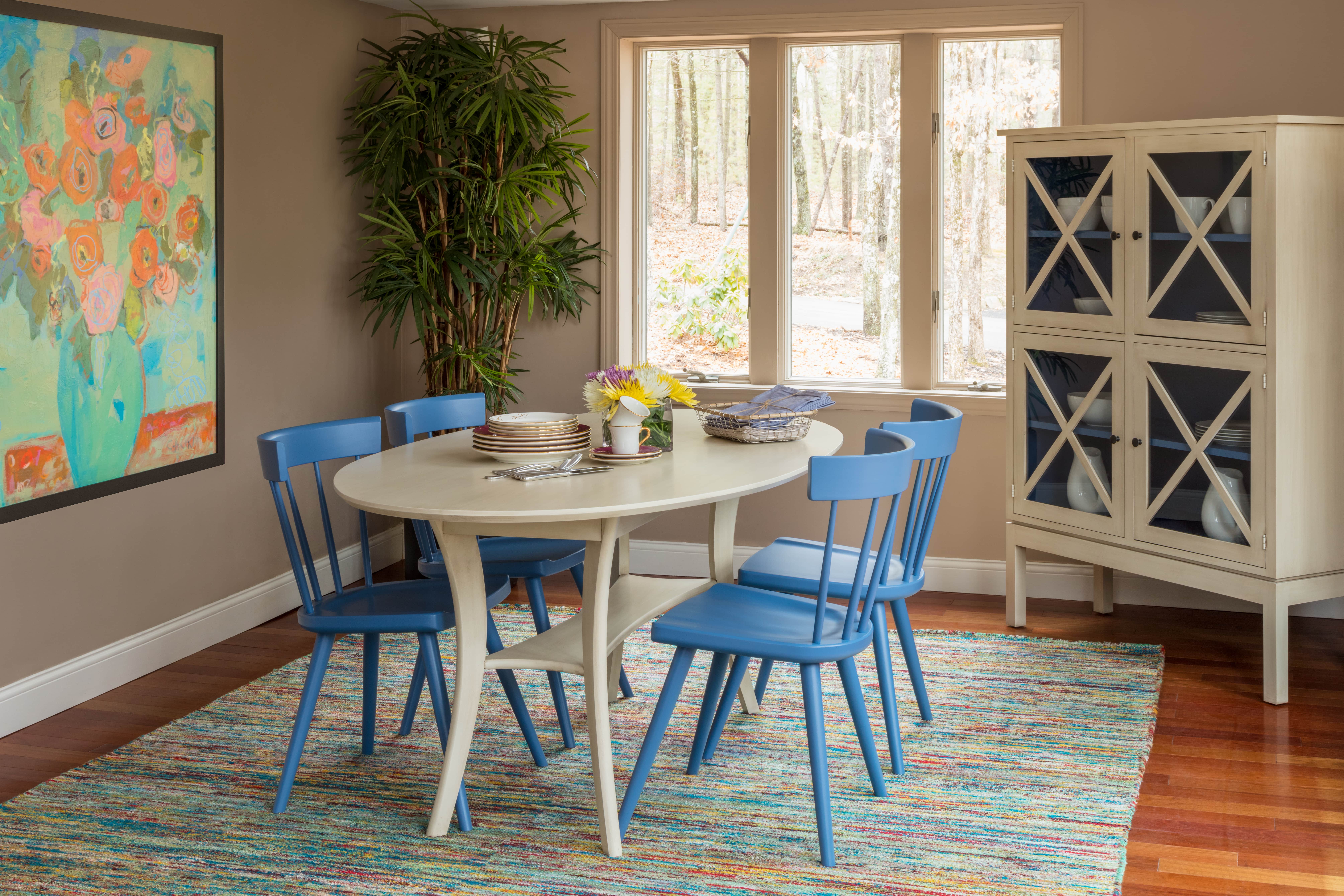 Where to start
The best place to start when considering how to decorate a small space is to take dimensions of the room. Cheryl, from our Pembroke showroom, describes, "Measurements are the most important piece of information I need to begin my design process." Taking dimensions of the room, including any obstructions like a protruding wall, is a necessary step in beginning the interior design process. Our designers may also choose to do a home visit and see the space in person. This way they can get a feel for the room, take measurements, and understand how the space connects with the rest of the home. There are also some important questions to ask yourself in order to make the most of your space - no matter how small.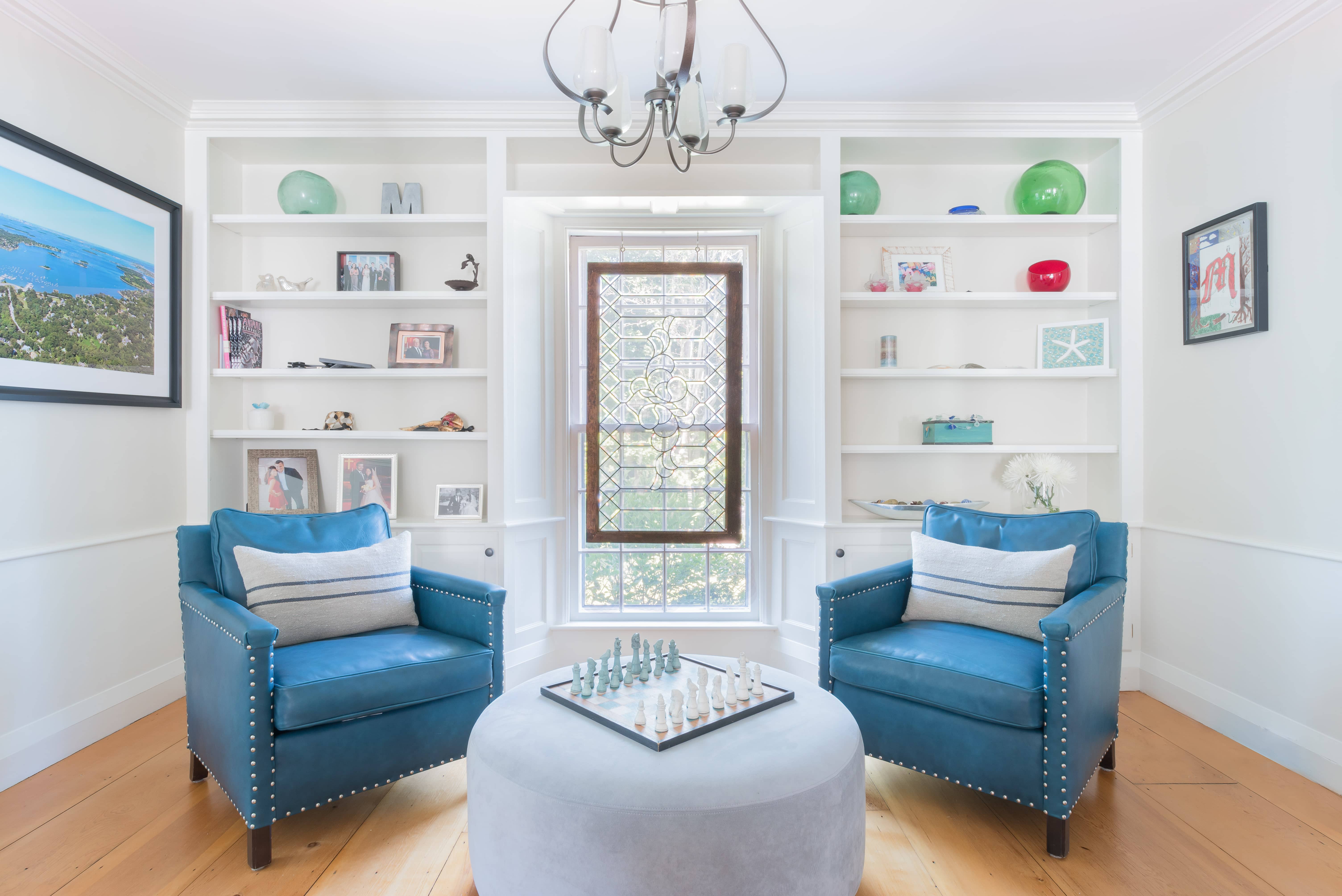 The first, how do you want this room to function Will it be a reading nook A space for entertaining A cozy room to binge watch Netflix or a family gathering space You'll also want to consider style and how it will fit in and flow with the rest of the home. What are your favorite colors Do you prefer warm tones or cool tones Are you a minimalist by nature or do you prefer bolder patterns and accessories What do you already have that you want to keep For example accessories, artwork, or furniture. Read More: How to Define Your Home Style: The Ultimate Interior Design Style Guide
Scale your furniture
Scaling your furniture to your space is important no matter the size of the room. It's especially important in a small room. You want to be sure that you're optimizing your space and that you can walk freely throughout the room. Besides ensuring that your room functions how it should, it will also help to visually open up space in the room. Cheryl explains, "Shrink your favorite pieces! Instead of a full size 84 inch sofa, use an apartment sized sofa which is 74 inches, or a love seat which is even smaller at 60 inches." How large you decide to go with your sofa will be dependent on what you're planning on doing in the space and how many people you're planning on seating. Read More: How to Choose a Sofa for a Small Room
Optimize your space
There are many ways to optimize space in a small room. You can opt for furniture with extra storage, like a coffee table with shelves, or ottomans with storage. However, the most important thing to consider is clutter. Especially in a small room, clutter will crowd the space, making it look smaller and ultimately making the room less functional. The solution Have a place for everything! Whether you have small children with toys or books lying around, be sure that there is a place for everything to be stored at the end of the day.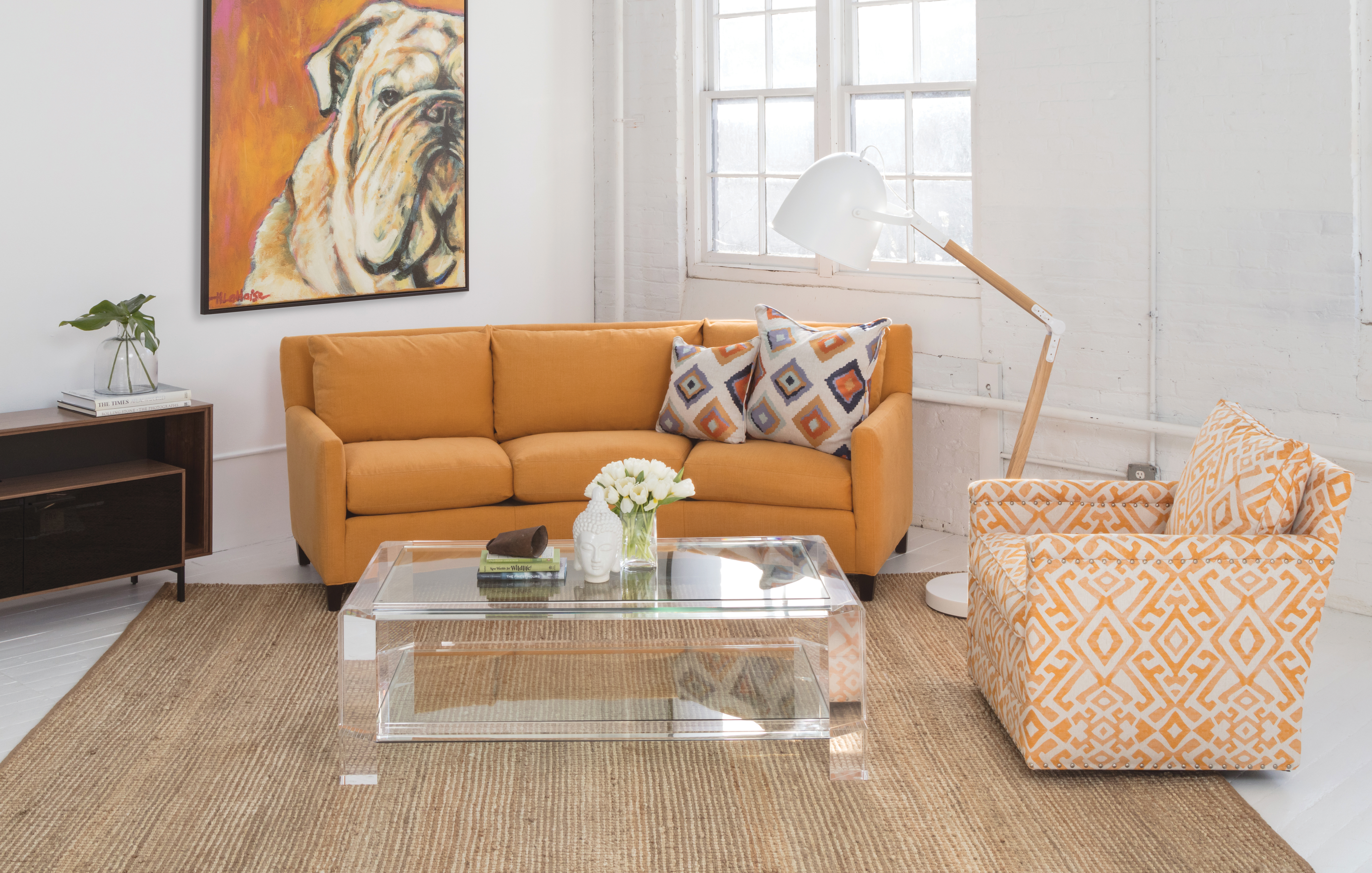 How to make a small space appear bigger
Visually opening up space is a great way to make the most of your small room. No matter the function, there are several ways to make a small space appear bigger.
Choose furniture with legs instead of pieces that sit directly on the floor. Furniture with legs tends to appear less heavy.
The next tip is one you've probably heard of. Cheryl explains, "One of the easiest tricks in the design world is using mirrors to visually expand a space and make it appear bigger."
Hanging mirrors are a great option but you can also use a full body mirror and lean it against the wall.
Hang floor to ceiling window treatments. As opposed to shorter window treatments, long window treatments will draw the eyes up the wall and give the illusion of a larger space.
You might consider painting the walls a classic white for a light and airy look. Cheryl suggests, "You can add in color with pillows, accessories, or artwork." Read more about how to incorporate color into your space here.
If you don't have space for a coffee table, use one or two end tables instead. You could also opt for a pair of round or square ottomans. Adding a tray on top of the ottomans will give you a sturdy surface for a cup of coffee. Need some inspiration Check out our selection here.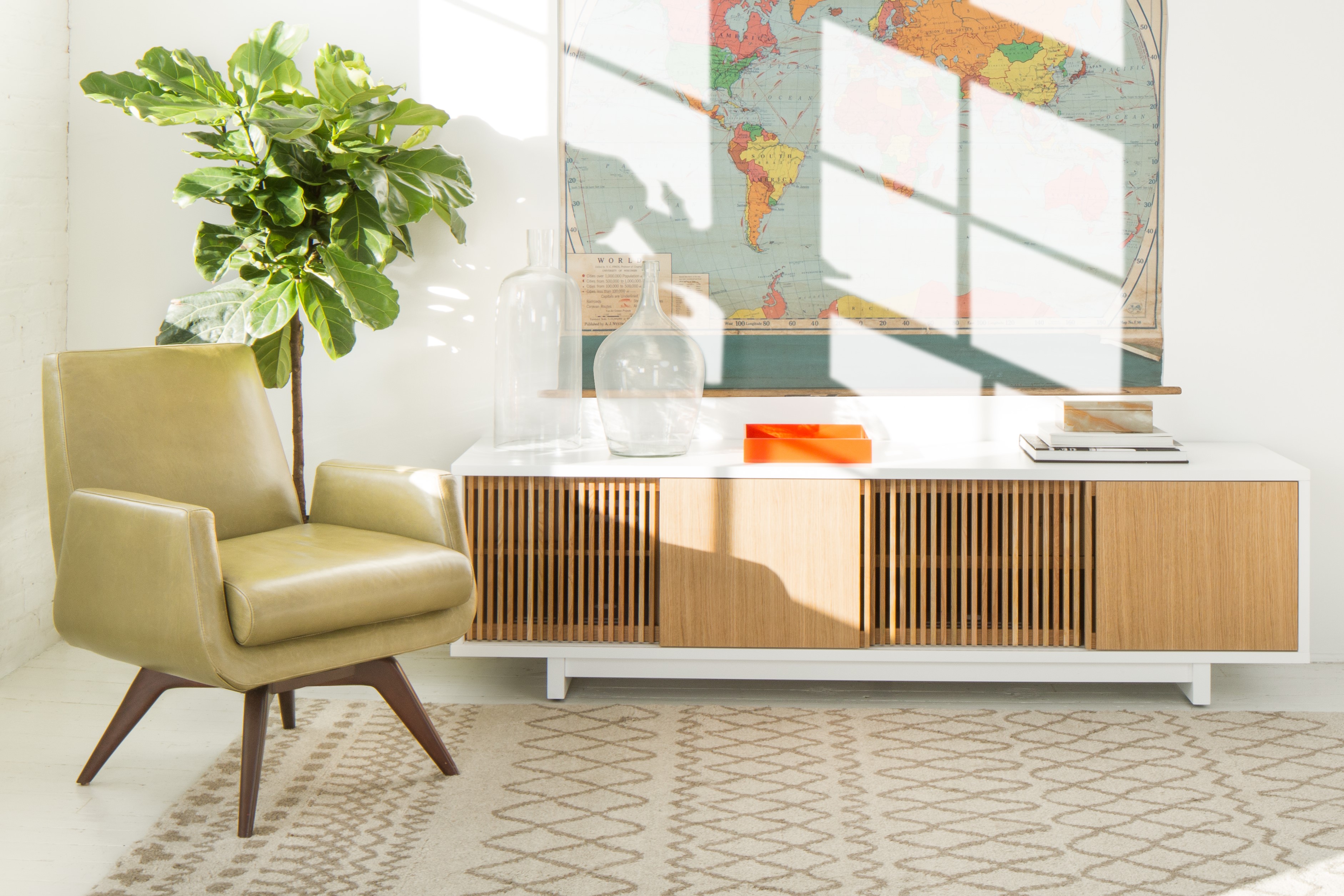 Final Thoughts
Decorating a small space doesn't have to be difficult. Start simply by asking yourself how you want the space to function, and then take measurements to ensure that your furniture will fit perfectly into your room. Taking photographs before you come into the store is always a good idea. We understand that decorating any space can be overwhelming. Our design consultants are here to help you through every step of the process. Come into any of our 6 locations and chat with one of our talented designers! Meet Cheryl! Did you know we have an entire section on our website dedicated to small spaces Check it out here! Decorating a small bedroom Click here to learn how to maximize space and optimize storage in your bedroom. Visit our FB page to be the first to hear about events, sales, and product updates!