Is there a small room in your home that isn't being used to its full potential? Or, do you live in an apartment with limited space in general?
Decorating a small space doesn't have to mean giving up on your design goals or setting for less! We have the simple tips you need to visually expand any room. But first, let's start with the basics.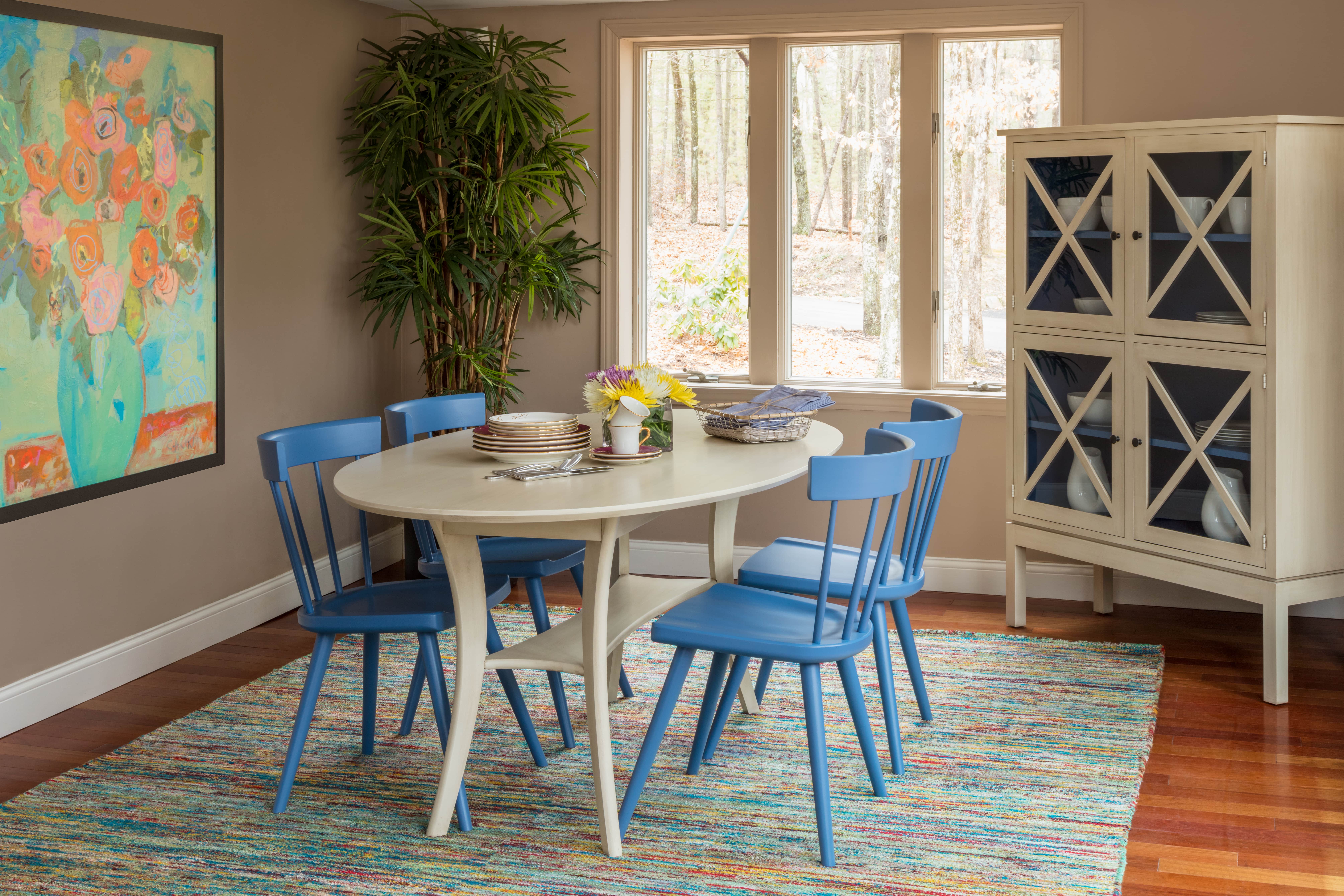 Scale your furniture
Scaling your furniture to your space is important no matter the size of the room. But it's especially important in a small room. You want to be sure that you're optimizing your space and that you can walk freely throughout the room.
Besides ensuring that your room functions how it should, it will also help to visually open up space in the room. Cheryl, a Design Consultant in Pembroke, explains, "Shrink your favorite pieces! Instead of a full-size 84-inch sofa, use an apartment sized sofa, which is 74 inches, or a love seat which is even smaller at 60 inches."
How large you decide to go with your sofa will depend on what you're planning on doing in the space and how many people you're planning on seating.
Optimize your space
There are a lot of ways to optimize space in a small room. You can opt for furniture with extra storage, like a coffee table with shelves, or ottomans with storage. However, the most important thing to consider is clutter.
Especially in a small room, clutter will crowd the space, making it look smaller and ultimately making the room less functional. The solution? Have a place for everything! Whether you have small children with toys or books lying around, be sure there's a place for everything to be stored at the end of the day.
Read More: Spring Cleaning: 5 Tips for a More Organized Home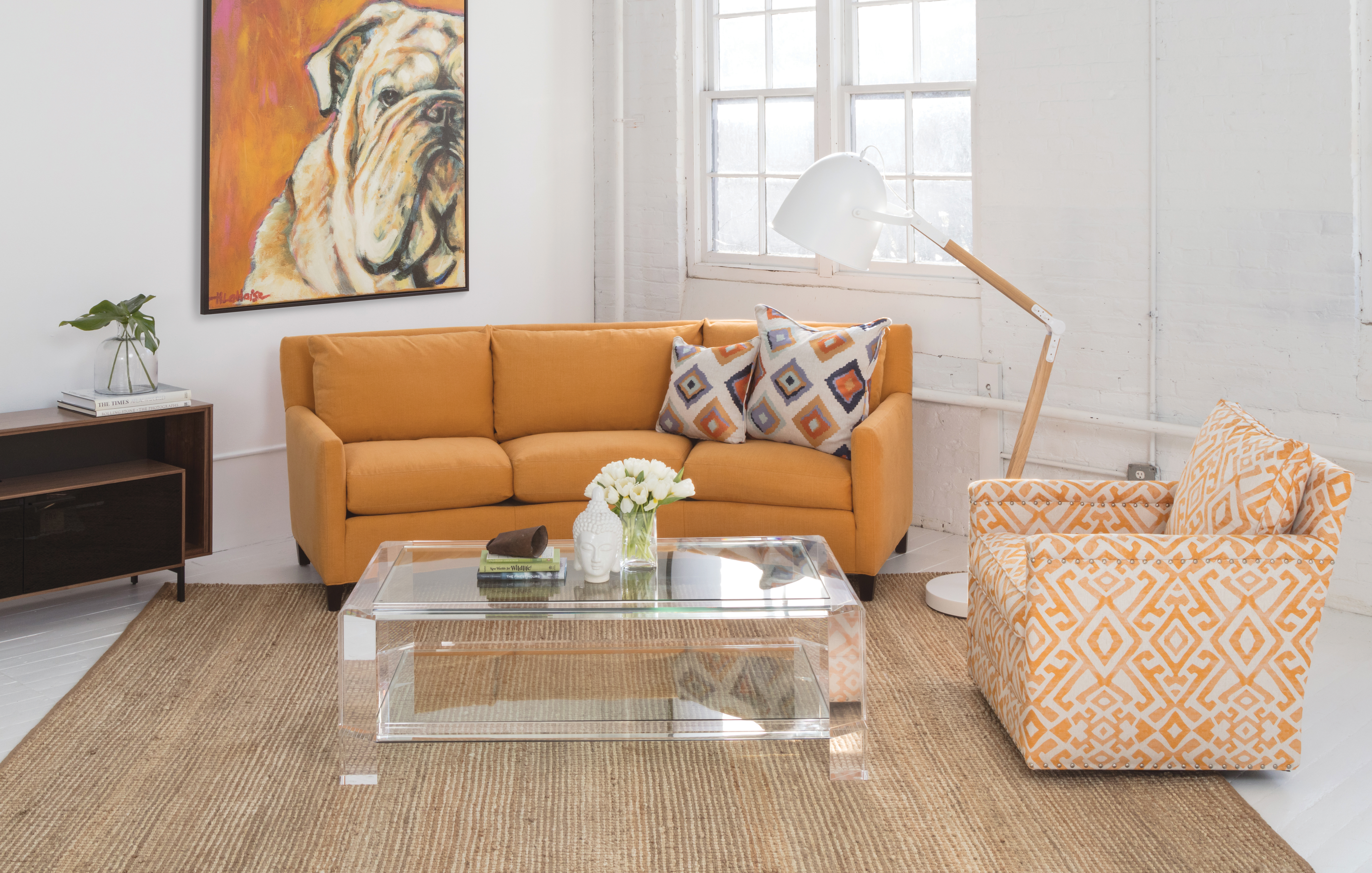 Simple tricks
Visually opening up space is the best way to make the most of your small room. Here are our top tips:
Choose furniture with legs instead of pieces that sit directly on the floor. Furniture with legs tends to appear less heavy.
One of the easiest tricks in the design world is using mirrors to visually expand a space and make it appear bigger. Hanging mirrors are a great option but you can also use a full-body mirror and lean it against the wall.
Hang floor to ceiling window treatments. As opposed to shorter window treatments, long window treatments draw the eyes up the wall and give the illusion of a larger space.
Consider painting the walls a classic white for a light and airy look. Cheryl suggests, "You can add in color with pillows, accessories, or artwork." Read more about how to incorporate color into your space here.
If you don't have space for a coffee table, use one or two end tables instead. You could also opt for a pair of round or square ottomans. Adding a tray on top of the ottomans will give you a sturdy surface for a cup of coffee.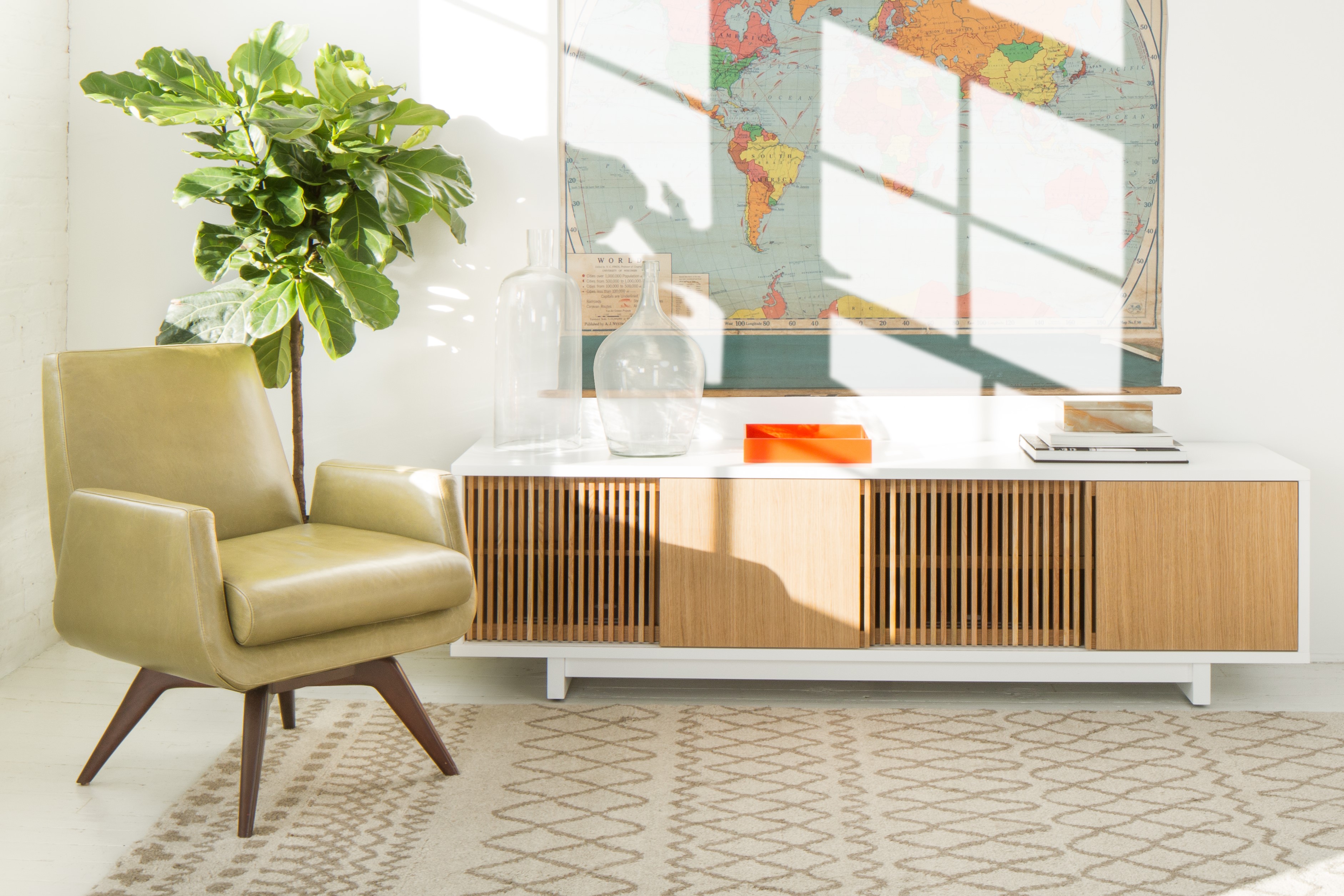 Final Thoughts
Decorating a small space might have some challenges, but it doesn't have to be difficult! With the help of a trusted designer, you can optimize the smaller spaces in your home. If you plan to go it alone, double-check measurements, clear the clutter, invest in mirrors, and opt for light and airy pieces.
If you need extra eyes to help create the space of your dreams, our design consultants are always here to help. Come into any of our 6 locations or schedule a free virtual design consultation to get the conversation started. Before your appointment, read our article on how to prepare for a design consultation.
More on small spaces: