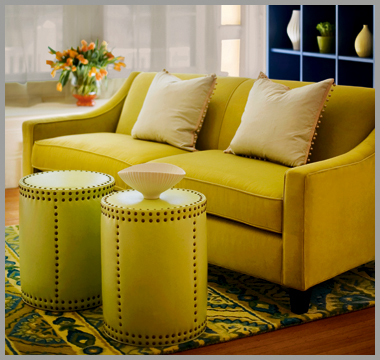 How is this winter weather making you feel With all these storm clouds stealing your sunshine the windows in your house are not adequately brightening your rooms. Well here is a tip: the color yellow can not only brightened a space but it can make a small space seem larger or draw attention to certain aspects of your room. White has always been a go to brighten and enlarge small rooms, but yellow can have the same wondrous effects with just a touch more sass. Yellow doesn't just look great, it and other bright colors bring a sense of warmth into a room that inspire memory and learning. Still not convinced to let Benjamin Moore lemon your walls Try out accents like a rug or a Maine Cottage Cubby Case, you will be amazed what just a splash will do to brighten up your home!
Author: Erica Tubman
Erica is a fourth generation family member at Circle Furniture. She loves bold colors, natural wood grains, and the individuality Circle Furniture allows their clients to explore in their homes. Outside of work she wrangles dogs, kids, and loves the snow!