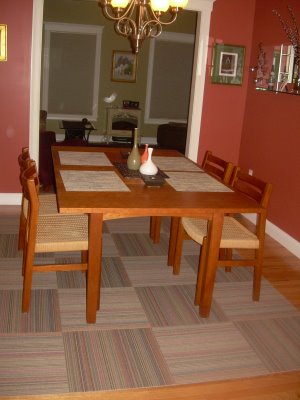 And durable and good for the environment Am I going crazy!! Once again, I would like to boast about our FLOR product. These eco friendly carpet "tiles" are not only good looking, but incredibly durable. One of our Senior Design consultants, Christine Cellucci (check out her very own blog,  
The Creative Jig
) just installed some in her kitchen and gives us the  
dish
. Convinced Good, because right now we are offering FREE shipping on these products! Also, don't forget about the  
JAZZY GRAND OPENING OF PEMBROKE  
tomorrow!