Gone are the  days of safe, beige sofas - as of late, colorful and comfortable seem to be  at the top of the list when shopping for new furniture. While we love a good sectional, saturated in fuscia, patterned upholstery takes the cake! There are many ways to go about  unleashing your inner creativity on the blank canvas that is your  new (or well-loved) couch, below are a few of our favorite ways!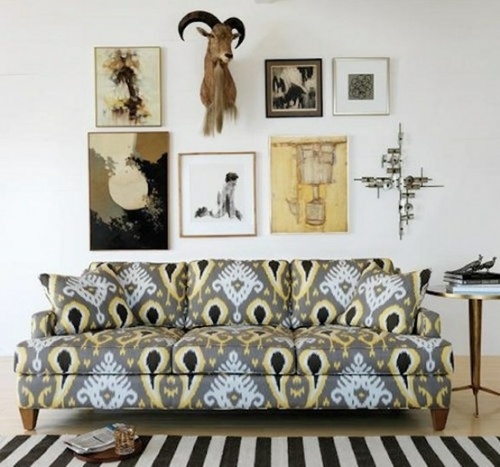 Forget the pillows, get crazy  by plastering your couch in ikat!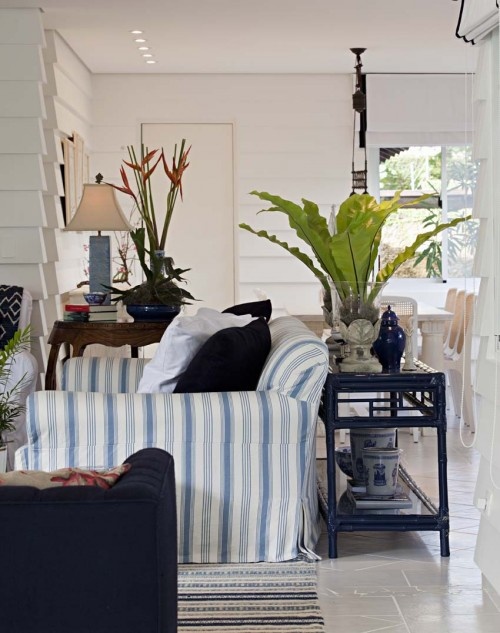 If you are afraid to fully commit, opt for a slip cover, which you can change out seasonally!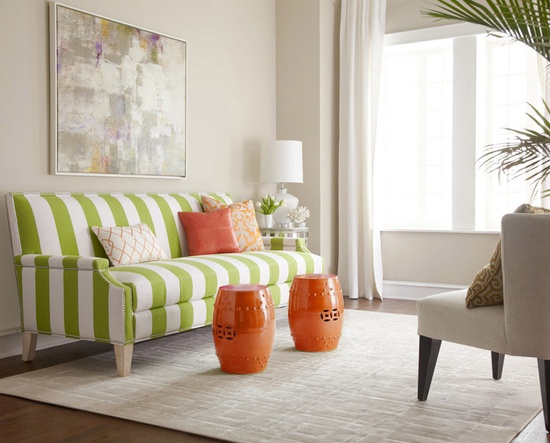 You can never go wrong with a classic stripe on your settee.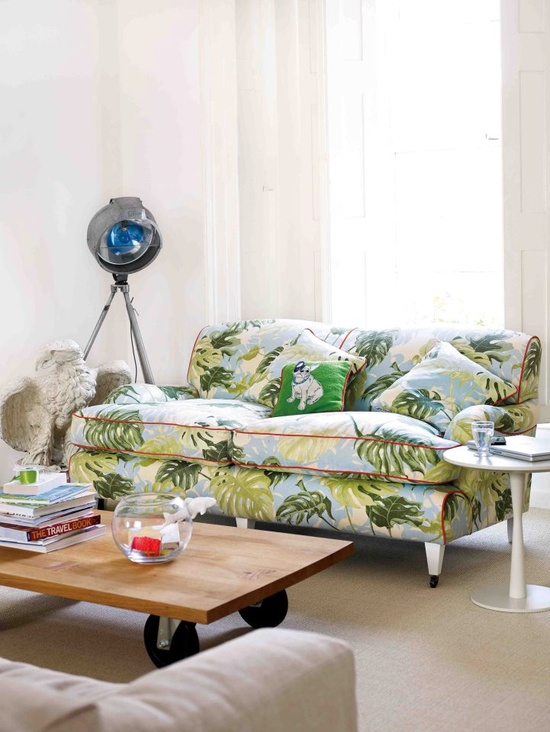 Do you have a green thumb If not, incorporate flowers and palm frawns into your decor by way of your loveseat!