It is that time of year again, when we all pull out the bins, boxes and bags of Holiday Décor from seasons past - you know, that wreath with the red bow you hang on your front door, the round glass ornaments you hang on the tree, and even the garland you wrap around the railing of your staircase! Why not change things up this year, by repurposing what you already have to make way for a few new additions Let's start with the ever-classic holiday wreath! Rather than hanging it on the front door, remove the red bow and place it in the middle of your dining room table, or buffet. Add a few candles in glass hurricane lamps, or place a bowl of festive fruit in the middle of it for a quick and easy centerpiece! This is a great way to repurpose an existing item into something different, making way for a new wreath on your front door!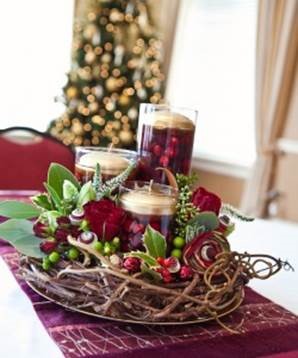 Ready to retire your old ornaments, but not sure what to do with them Pick up some inexpensive glass bowls or large glass vases and fill them with the ornaments you wish to replace. This is a great way to make room on your tree for a few new pieces, without having to discard sentimental ornaments you've collected over the  years.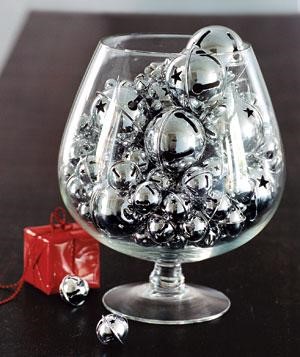 Tired of the hassle of wrapping that garland around the railing of your staircase Try tacking it above a door or entry way, add a ribbon at the middle of the top of the doorway, and swag the garland evenly on each side.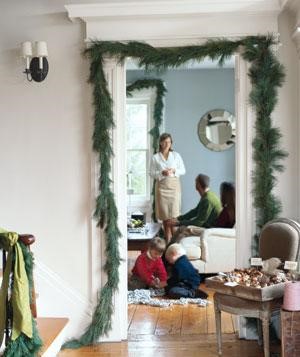 What are your favorite ways to switch things up