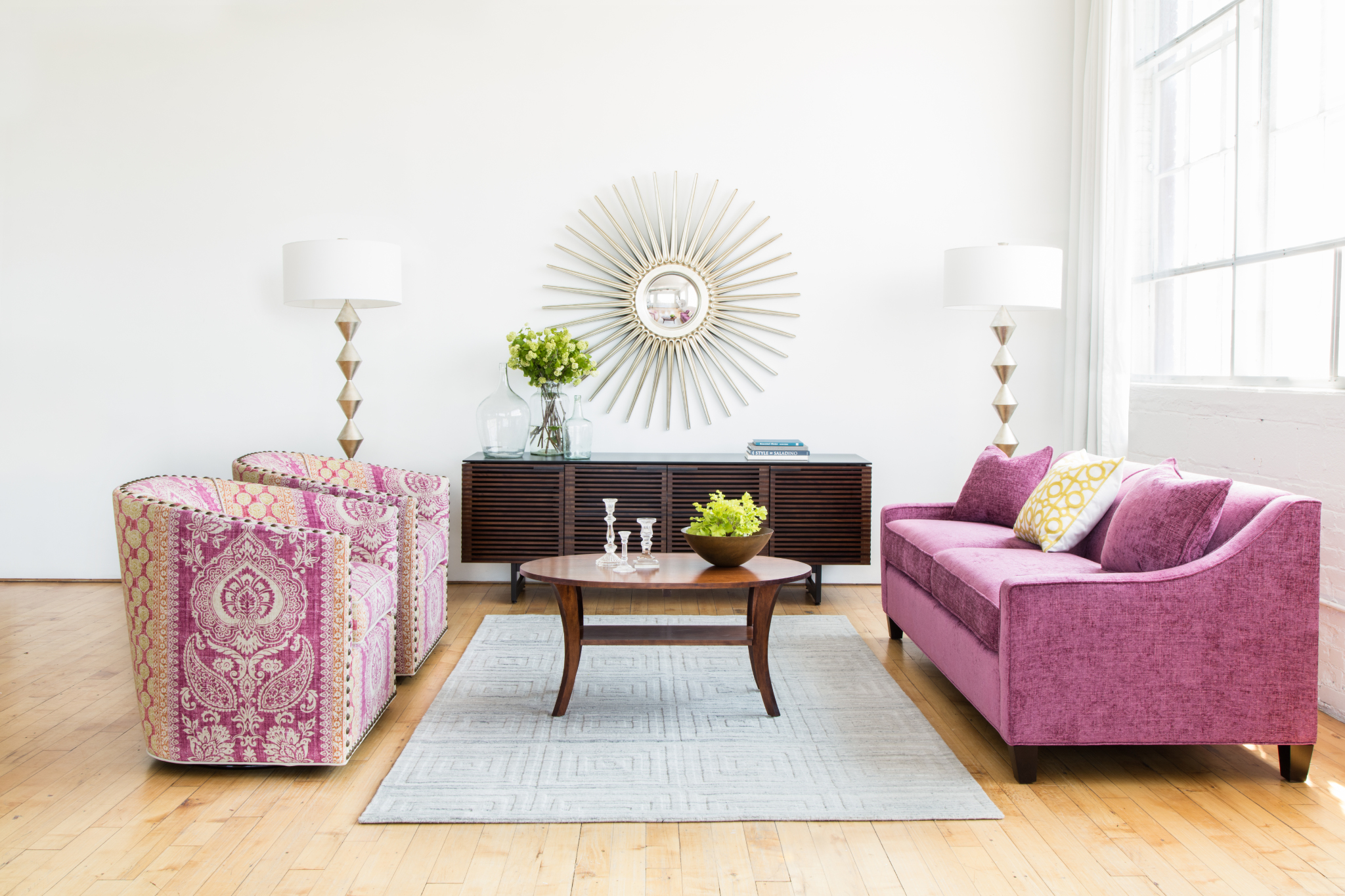 Choosing to purchase a new sofa is a big decision. On top of the frame and style, you have fabric to think about too. You might be wondering how big a role fabric plays in the final cost of your upholstery. Simply put, it will definitely affect the cost of the frame. There are an array of fabrics to choose from, with varying degrees of durability, cleanability, and textures. It really depends on what you're looking for. In an effort to be open and transparent we want to break down exactly how much additional cost fabric will be to your upholstery. There are a variety of styles to choose from, and a range of prices so you can find a fabric that fits your budget.
Don't know where to start? Read "How to Pick the Best Fabric for Your Upholstery"
Why does fabric choice affect the cost of your sofa
Fabric affects the cost of your sofa depending on a lot of factors. First, there's the fabric itself. The more luxurious the fabric or the more durable it is, the higher the final cost of your sofa will be. Depending on what kind of lifestyle you have, our designers can help direct and educate you on what fabric will service you best and fit your budget. Lifestyle plays a huge role in deciding what fabric to choose and invest in. Fabrics with high abrasion, fade resistance, and stain resistance built in should be a consideration when picking a fabric.
There are other factors that come into play besides just the fabric itself:
Does your fabric have a pattern Large patterns and repeats may raise the price of a sofa because more fabric is used to create a seamless flow match.
What brand sofa are you buying Certain sofa brands will only carry a selection of fabrics, which will impact how you choose your fabric. It will also affect the cost of the final sofa depending on the quality, style, and construction.
Does your sofa have a tight back A tight back sofa is generally more affordable than a loose back cushion sofa as less material is used to manufacture it.
Here at Circle Furniture we can source almost any fabric for you. For example: Kravet, Duralee, Robert Allen, and many more. But if you prefer to use your own, there will be a COM (Customers Own Material) fee of around $75 to ship the fabric. If you do choose to bring in fabric from an outside source be aware that the fabric may have marks or tears. And try not to unroll it, as it's difficult to get it tightly wrapped up again once unrolled.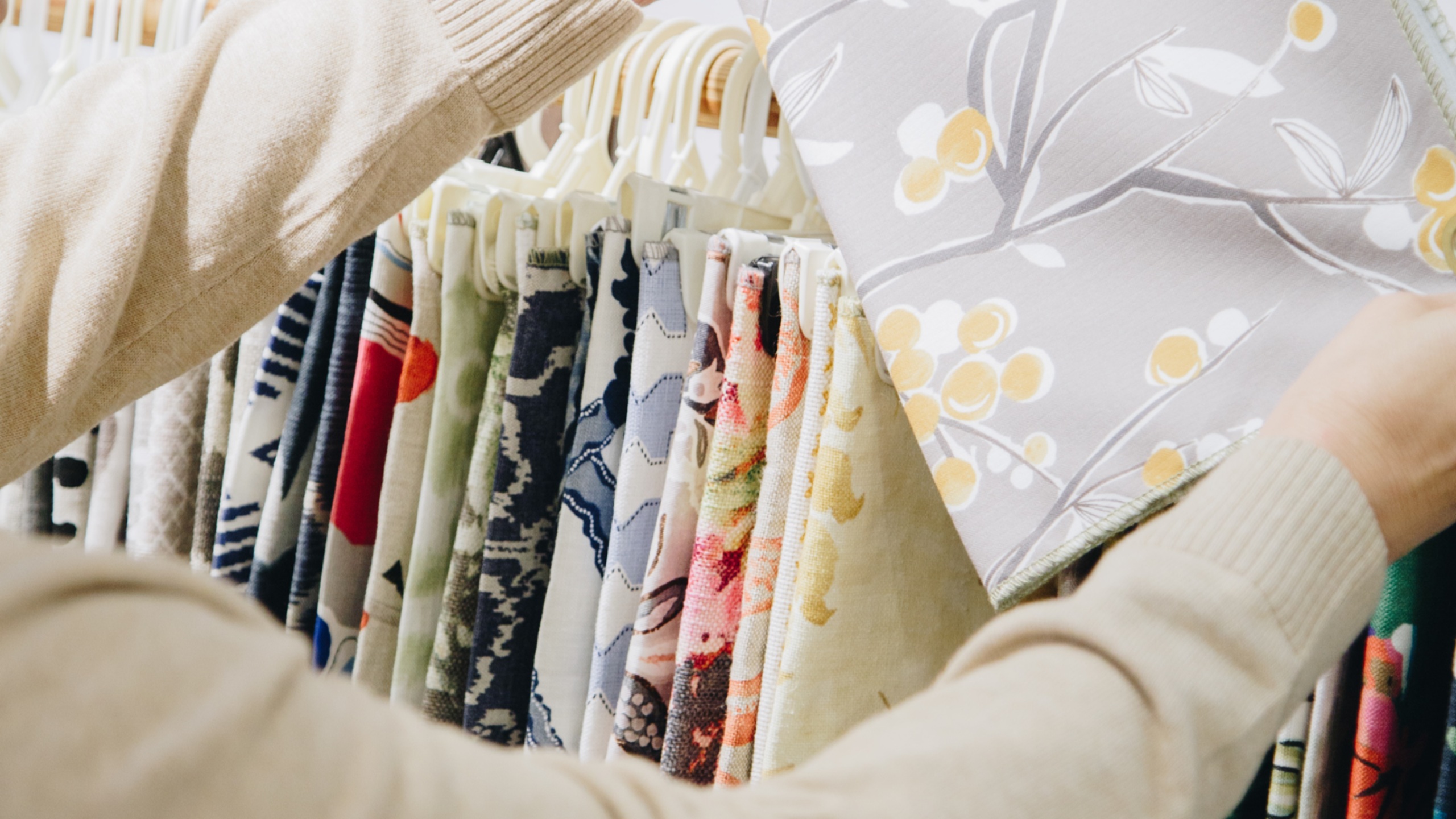 So how much will it cost you
As you can see, there are a lot of factors that come into play when considering fabric and the cost of your upholstered sofa or chair. Here are some options to consider: Revolution fabric is a more affordable option. It's a synthetic fabric that's cleanable and inherently stain resistant with no chemical treatment. A sofa with revolution fabric will range from $1,400 to $1,800. Some mid-range options include Crypton and Sunbrella. These will be great options if you're looking for a performance fabric. Crypton excels in cleanability. Sunbrella is resistant to fading, making it a great option for a sofa that will be getting direct sunlight. Depending on the sofa, make, and style, a sofa with these fabrics will range from $1,600 to $3,000. On the luxury end, Ultrasuede is non-woven fabric with intertwined microfibers that are pinned into a soft, pliable, and washable fabric. Ultrasuede is extremely durable and is a great option for people with pets as it has a high cleanability. Fur and pet dander do not penetrate the fabric fibers and can be vacuumed off easily. It comes in an array of colors and has a high rub count of 200,000 double rubs. A sofa with Ultrasuede will cost you between $2,500 and $3,500 depending on the make and style. Read more: Best Performance Fabrics for Upholstery: A Review of 3 Leading Brands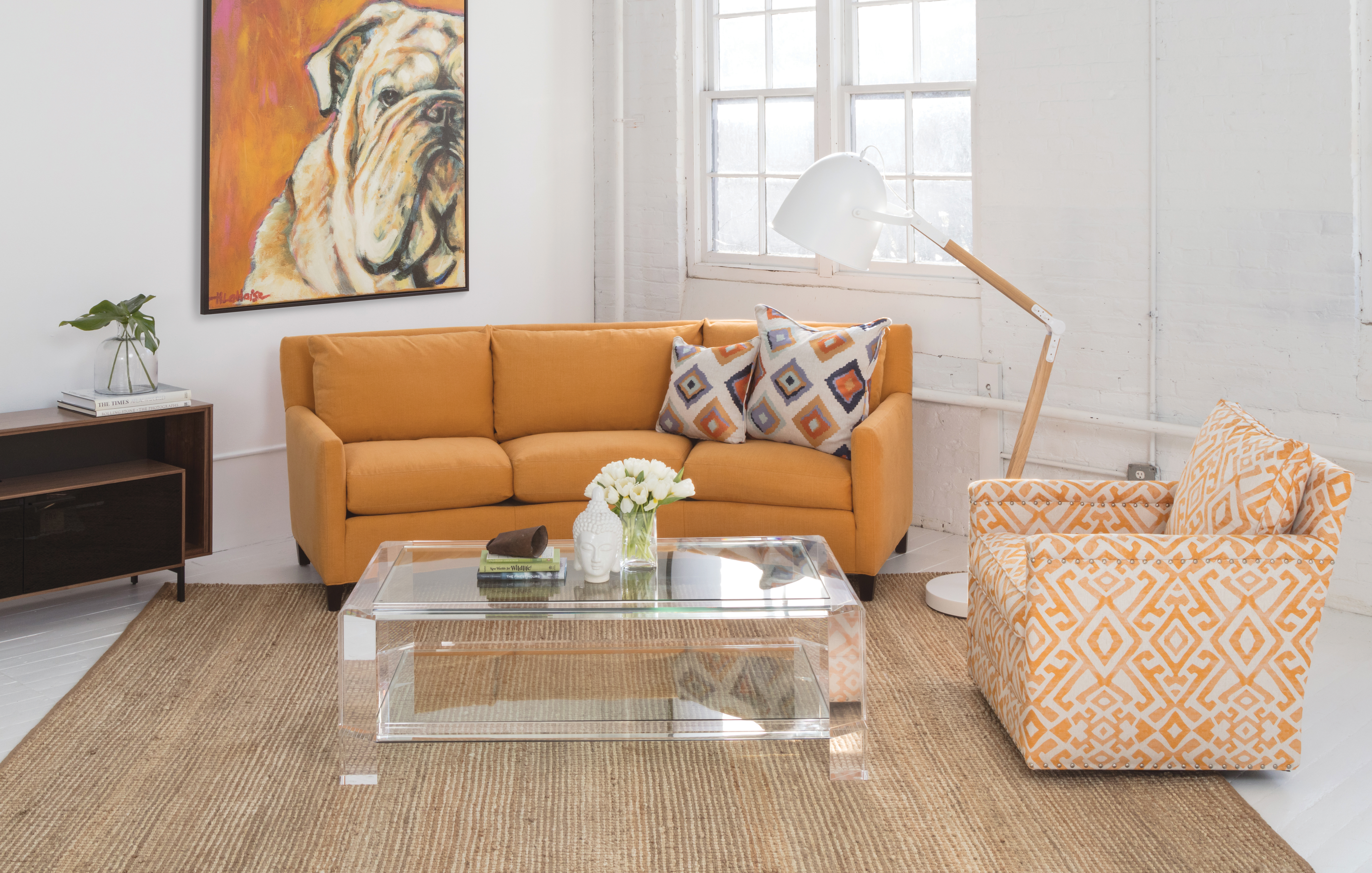 Conclusion
Price is important, but the first step when choosing fabric for your upholstery comes down to thinking about your lifestyle. Thinking about how you will use your sofa will play a huge role in how much money you may spend on fabric. For example, if cleanability is important to you, you might spring for Crypton. Or maybe you have a cat and don't want to risk having fabric that won't hold up to its claws. In that case, investing in Ultrasuede might make sense in the long run. When you come into one of our stores, our design consultants will work with you to determine which fabric is going to work best for your unique home and lifestyle. In order to tailor your sofa to your budget we will ask the important questions and show you the array of options so you'll leave with exactly what you need. Get to know our Design Consultants! Confused about color Read: How to Choose the Perfect Color Palette for Your Home Decor
Author: Julia Maiman
Julia is a writer, blogger, and believer in the smell of old books. She has been crafting stories since she could put pen to paper. She is also a lover of dogs, traveling, and Led Zeppelin.