Metal accents in furniture and décor offer a huge array of options for your home. Metal can add sheen and edginess, an industrial feel, or elegance.
Hand-worked metal adds a touch of craft. Metal can be cast into any shape or figure or decorative genre. It can be black, bronze, silver, copper—or painted any color you choose. The finish can be brushed, shiny, or matte.
Juxtaposed against the softness of fabric, the organic feel of wood, or the transparency of glass, metal provides interesting textual crossroads.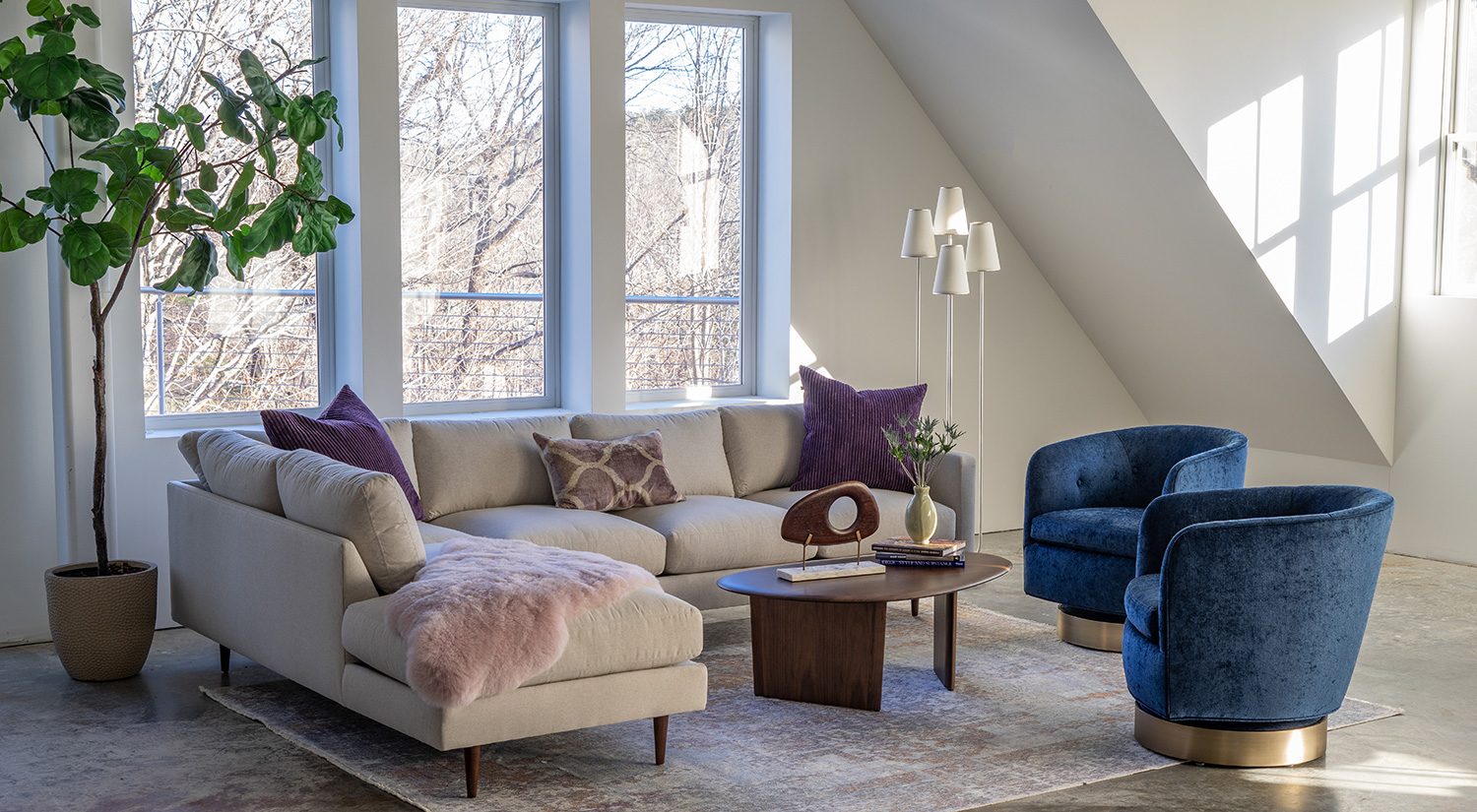 There are almost limitless possibilities when it comes to décor and furniture metal accents. Where to start?
We turned to Circle Furniture design professional and manager of our Acton location, Renee Devlin, for guidance on navigating this abundant option.
What is a Metal Accent?
The best place to begin is to clarify what metal accents in furniture and décor are. Here we'll include metal used in decorative and functional ways as part of a piece of furniture. This includes decorative metal hinges, wood screws, rivets, decorative metal straps for furniture, and the like.
We'll also look to metal artwork or sculpture, furniture made primarily or completely of metal, and decorative metal objects. This all-inclusive view includes pieces indoors and out.
We break this vast topic down into five easy pieces.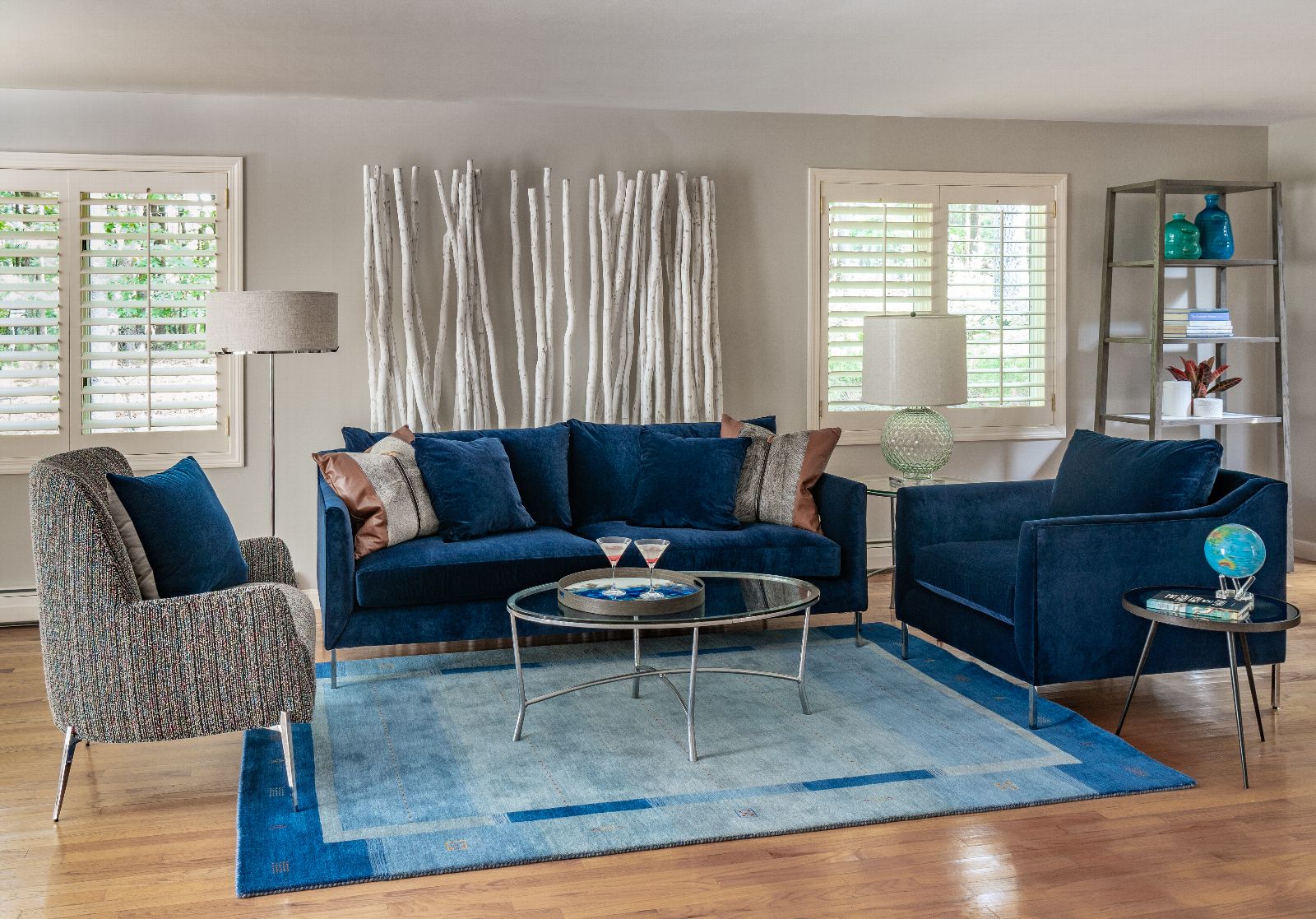 1. Break Up the Monotony
Here in New England, Renee points out, wood is a very popular material. But as with so much in life, too much of a good thing is, well, too much. And in the realm of home design, this doesn't just apply to wood.
Renee notes that incorporating metal is an effective way to add depth and richness to any home design story. It adds touches of interest when played against faux furs, leather, fabric, and, yes, wood.
Metal lends definition, a smooth edge amongst more organic shapes and materials. It can offer a glimmering spark within a sea nonreflective surfaces. Metal is hard where textiles are soft; human-made where wood is natural.
A word of caution here, however: as with your other materials, don't overplay your hand. This is especially true with metal. Where the overuse of wood can just be boring, overusing metal is downright unwelcoming and sterile. Use it like you do a spice.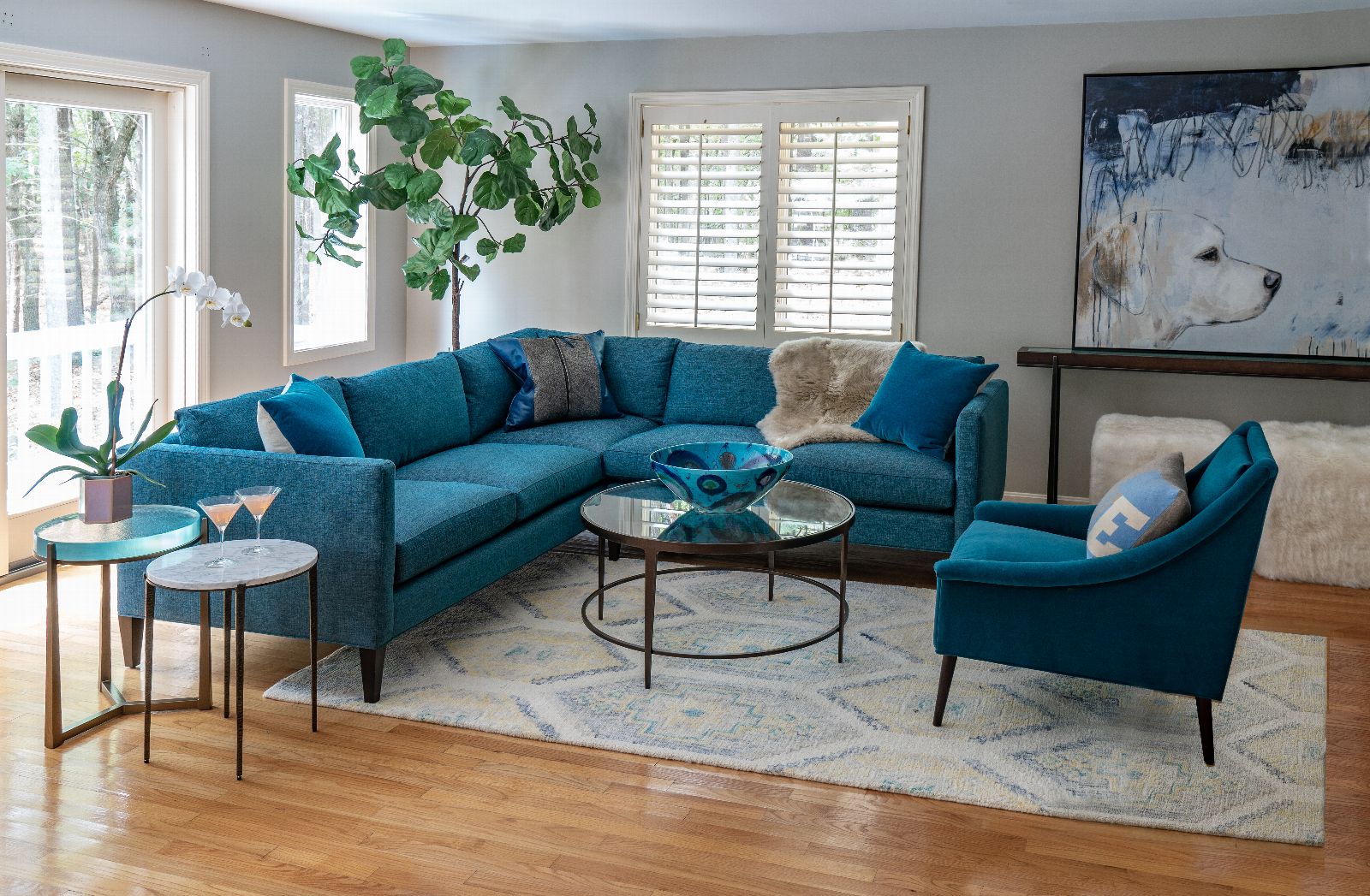 2. What's Your Look?
Because metal can take on so many forms and appearances, it can fit in with or add to many design genres. Crisp edges and polished surfaces work in a contemporary space. Renee mentions that metal is popular with lighting and lamps, and this is easy to incorporate into a contemporary setting.
Farmhouse style needs metal to complete the look; so does that hip industrial loft space. Dark, heavy metal accents are at home in a traditional room. Think heavy fireplace screen and overstuffed leather chairs. Sumptuous!
For those antique lovers out there, Renee highlights the popularity of campaign chests, also called military chests: wood chests with metal corner covers, pulls, and keyhole covers traditionally made for travel.
3. Qualities of Metal
There are many qualities of metal to keep in mind with regards to home décor and furniture, and of course, different metals have different qualities. In general, however, well-built metal pieces are less likely to break or get dented. Metal is often heavy; it provides sturdiness.
Metals surfaces are relatively easy to clean and can often stand up to weather or abundant wear and tear: they typically don't stain like upholstery, shatter like glass, or get scratched or splinter like wood.
For outdoor metal pieces, a nice patina is often considered added beauty over time. Also, as noted, the finish on metals varies tremendously, from warm to crisp, high polish to rough. Powdercoated steel can be any color you desire.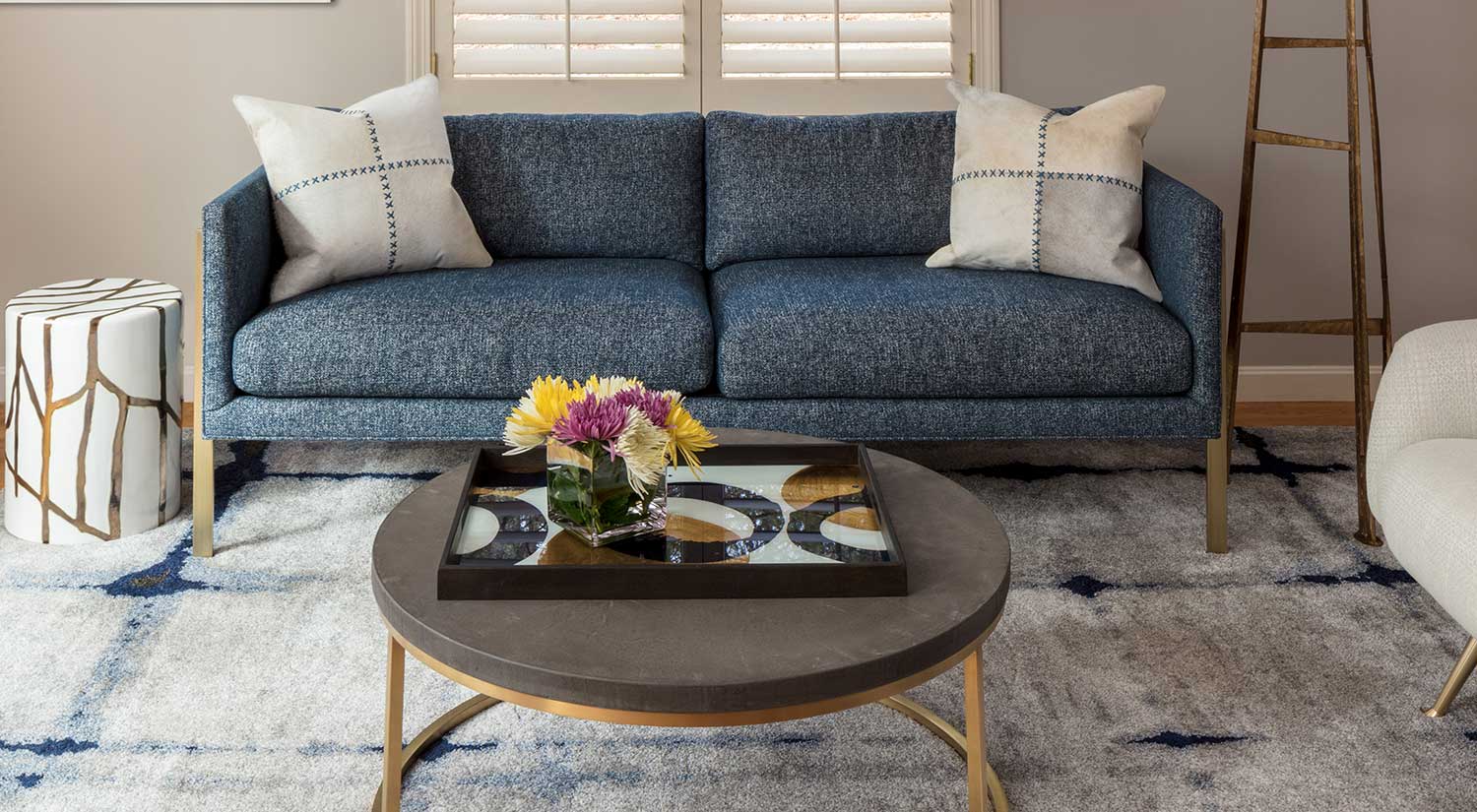 4. Add Some Flair and Detailed Style
Because you'll use metal sparingly, and because metal is so malleable yet still functional and durable, you can also look to it to add personality, flair, elegance, or a flourish. Or to add a stylish detail.
A few options—perhaps a beautifully crafted set of hinges; unique knobs or pulls; a decorative wall piece; a bronze sculpture; a custom set of fireplace tools; ornate candle holders. Renee notes that architectural grills—that is, nicely designed wall vents—are popular.
5. Can't Touch This
While we mostly sing the praises of using metal, it's not all great news. One huge deterrent concerning this reliable material is that some finishes are difficult to keep clean.
You're either constantly wiping them down or seeing every single place your family touched the surface: fingerprints are a huge culprit in this area.
Carefully consider this reality when making your choices; this is especially critical when deciding on high-touch objects like your refrigerator, stovetop, or cabinet and drawer pulls. If you have young children, this is all the more important to keep in mind.
Kitchens are particularly vulnerable to this sort of surface disruption. As are living room pieces like coffee tables. And any metal that will pick up fingerprints in a child's room—please, no.
The best way to detect—and so avoid—fingerprint attracting metal is to go out and touch the surfaces you're interested in for your home. We say it often, but that's because it's important, experience pieces in real life before you buy.
Surprises are usually fun, but not when it comes to items you'll have in your home for years.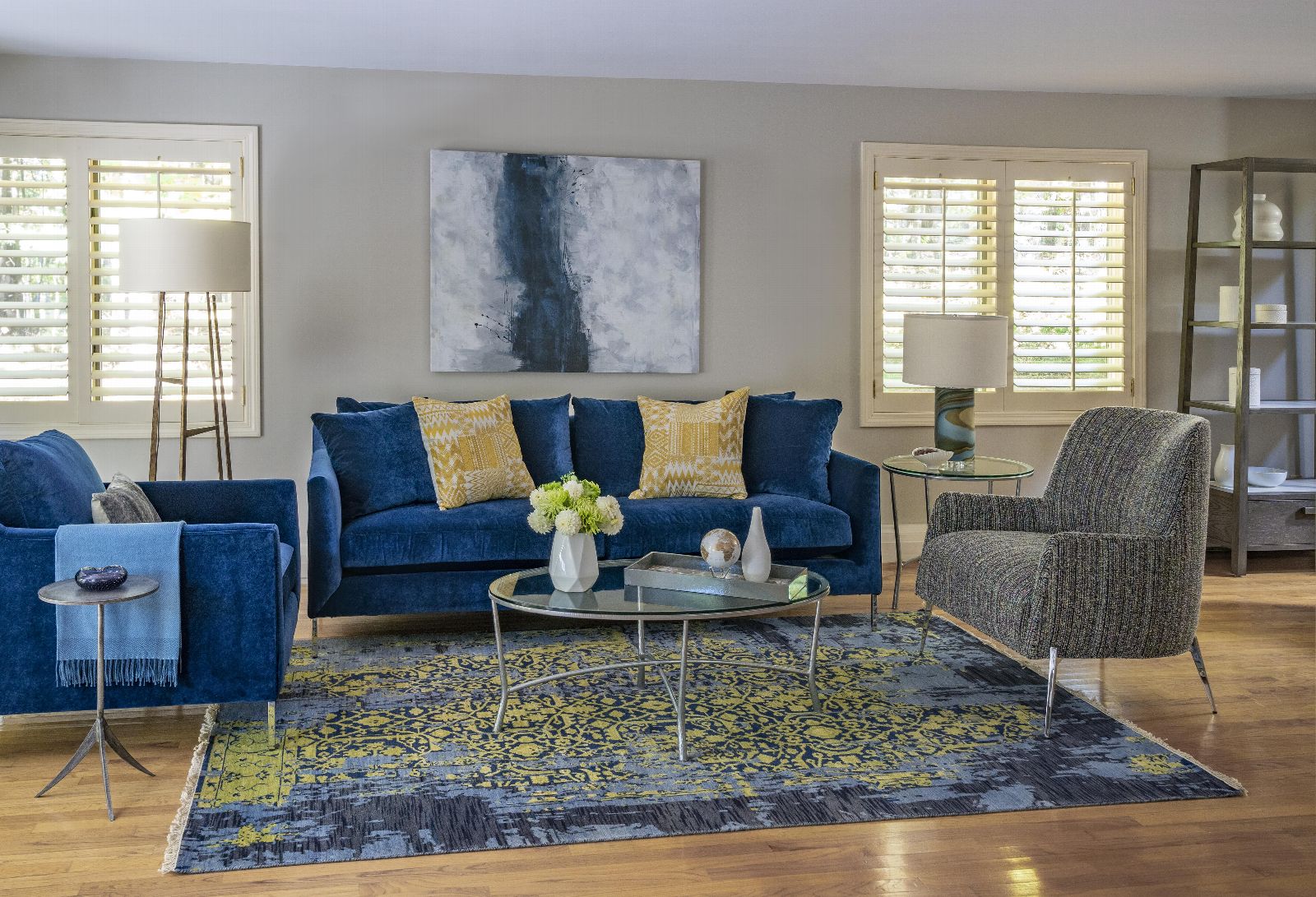 Get Inspired!
There's a lot you can do with metal, and many people don't give the same consideration to this material as they do more prevalent materials like textiles and wood. But there's so much metal can offer and it's so fun to incorporate, your attention will be well spent.
Look to magazines, showroom floors, and professional design consultants to explore your options. Test your ideas on floor planners. And then enjoy the metal accents in furniture and décor you bring to your space.