Claiming that mid-century modern design is popular right now isn't breaking news. It's been trending for a while, and it's not hard to see why. With simple, clean lines and a focus on function and comfort, mid-century modern pieces are a welcome addition to most homes.
The term mid-century modern was coined in the 1950s and remained popular until the 1960s, defining not just furniture but the architecture and graphic design as well.
We turned to Catherine Willey, our Store Manager in Framingham, to hear her take on all things mid-century modern and answer all of your questions; where does it come from, what are its key elements, and is it right for you?
What is Mid-Century Modern Design?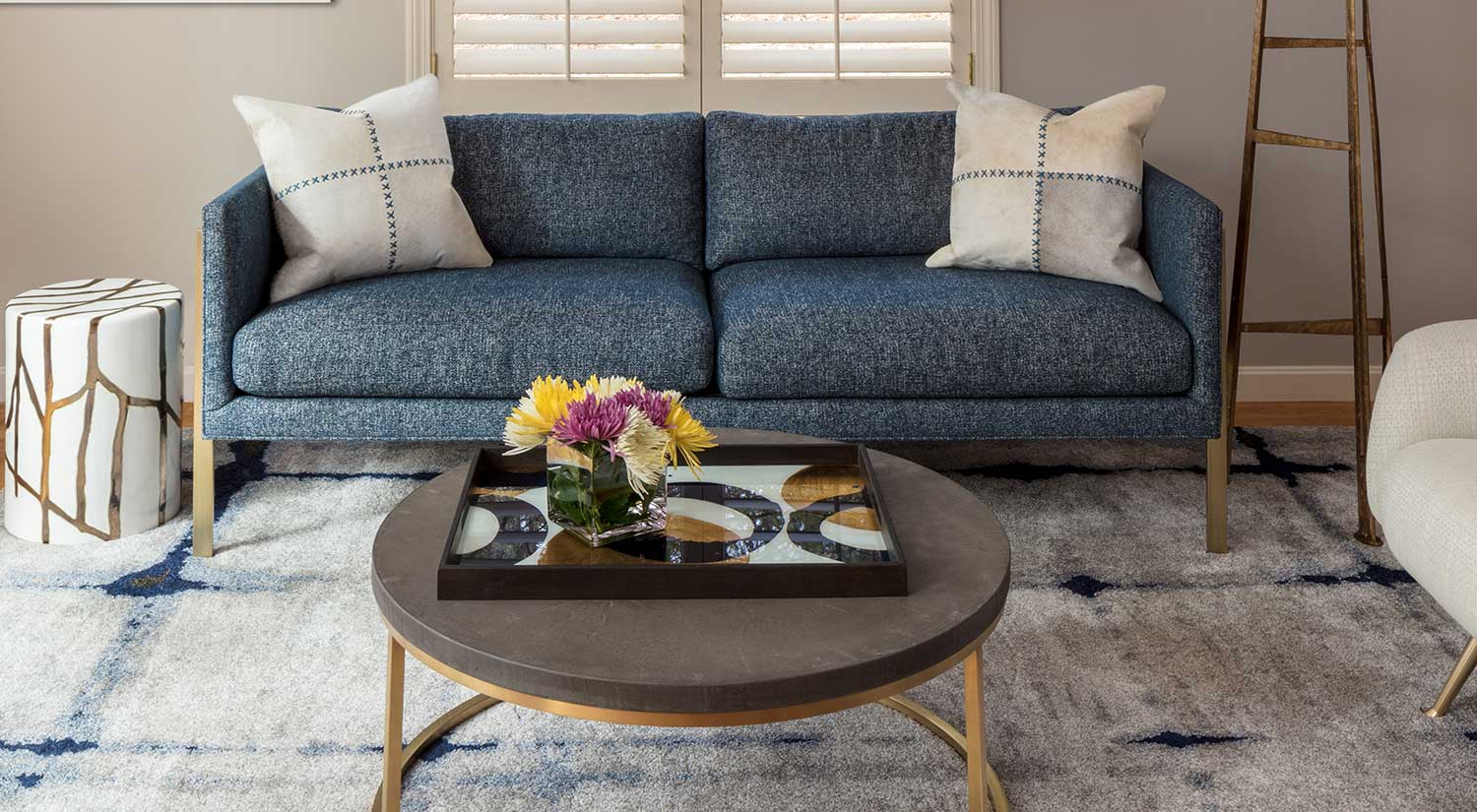 She states, "Mid-century modern design has become somewhat of a classic look that transcends the timeframe it's being used in. It comes out of the Bauhaus movement and the period of time in design where there was a certain simplicity in the visual element of the design."
The simplicity is key in its resurging popularity. Rather than ornate details and complicated design, the pieces were designed to be functional first. She says, "It was very much about comfort and the piece functioning ideally in its environment."
The resurgence in popularity also has a lot do with people collecting originals and the fact that the original companies that defined this term are still focused on the same classic designs. "Thayer Coggin has never stopped making their pieces," she explains, "The pieces they're making now are extensions of the pieces they were making in the mid-century."
So where did this focus on comfort, function, and simple, gentle lines come from?
"Mid-century design came out of this optimistic time where everything was possible. We're talking about the space race, advances in flight, and Kennedy at the tail end of this period."
She describes, "There was a lot going on artistically and politically, and design is an extension of that. It might have been an extension of the Arts and Crafts movement as well."
What does it look like?
If you've ever seen the show Mad Men, then you'll have a pretty good idea of what the key elements of mid-century modern design are. Neutral and earthy colors, clean and gently curving lines, and a tendency towards being low to the ground.
Catherine says, "They tend to incorporate natural woods too—walnut, in particular, was used frequently."
In contrast with traditional designs, mid-century modern design focuses on eliminating decorative features. And while there are clean lines, it doesn't shy away from curvature and geometric shapes—putting it at a distance from more severe modern designs.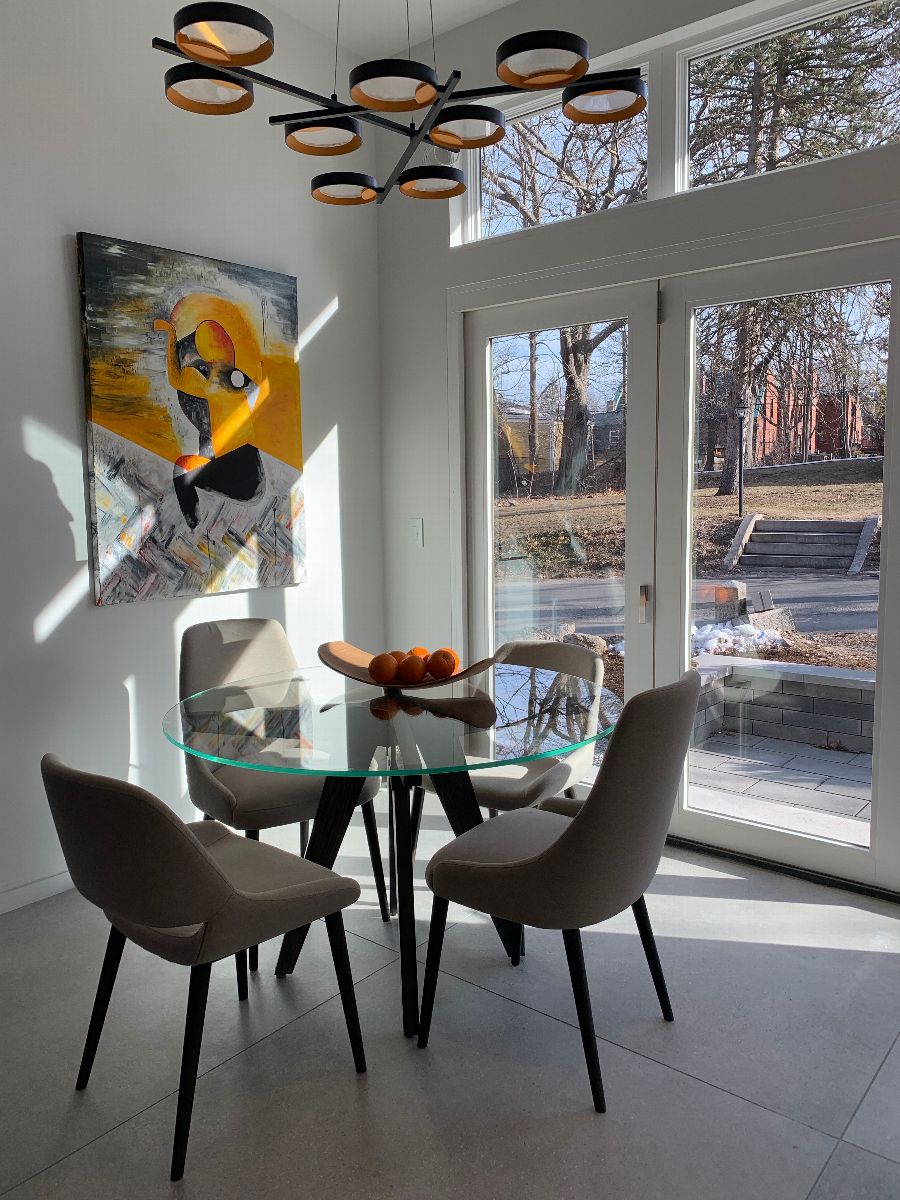 When it came to color, Catherine describes, "Accent colors at the time were green and olive tones, golds, and oranges. There was also a big focus on metal accents, in particular, brushed brass."
When it comes to the pieces of furniture themselves, drum tables were big in that era, as well as upholstery being brought into tables and ottomans.
Catherine says, "Mid-century pieces have good bones and generally a nice sit. They're not very square either, upholstery and case goods will have some organic curvature."
Bringing Mid-Century Modern into the Home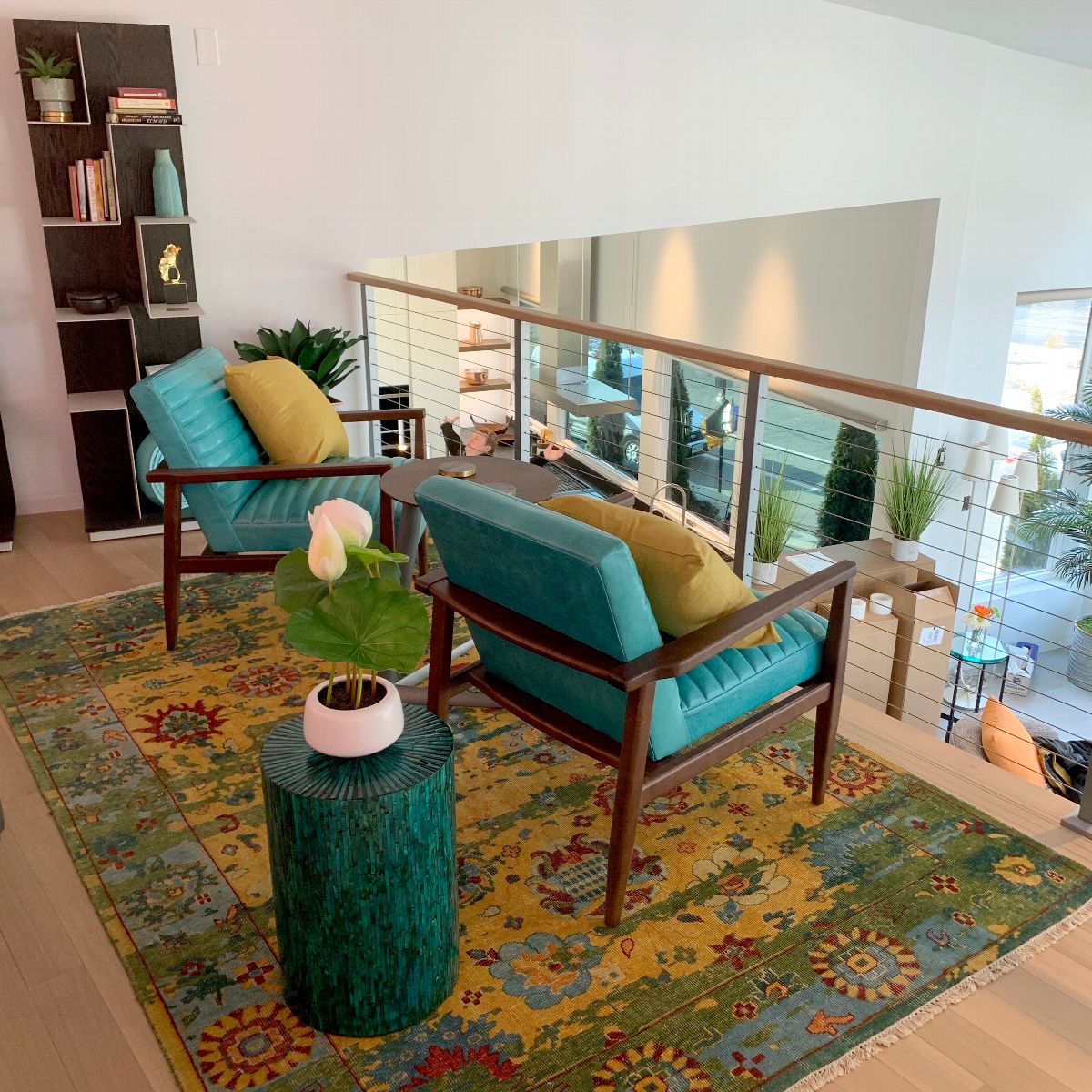 One of the great things about mid-century modern furniture is that it fits well into most homes. She explains, "Because of the clean lines, it's not fussy in one direction or another—it can be very cooperative when it comes to incorporating it with other styles."
What other styles does it pair well with? Catherine says you can bring a mid-century modern piece into almost any home, "whether you're working with detailed traditional design elements or ultra-modern sleek pieces. It's more inclusive than a lot of designs would be with others."
Because it's relatively simple to incorporate these pieces into your home, it's more a matter of not going overboard. Unless that's your style of course.
A great way to keep things modern is to keep the structural elements of a mid-century modern piece but change the color to something a little more modern. You can also opt to customize a sofa with a mid-century modern component, like a cylindrical leg, on a piece that isn't strictly mid-century modern.
If you don't enjoy the low seat of a mid-century sofa (which you may not if you're very tall), then you might choose to bring in the look with case goods and accessory pieces instead of your upholstery.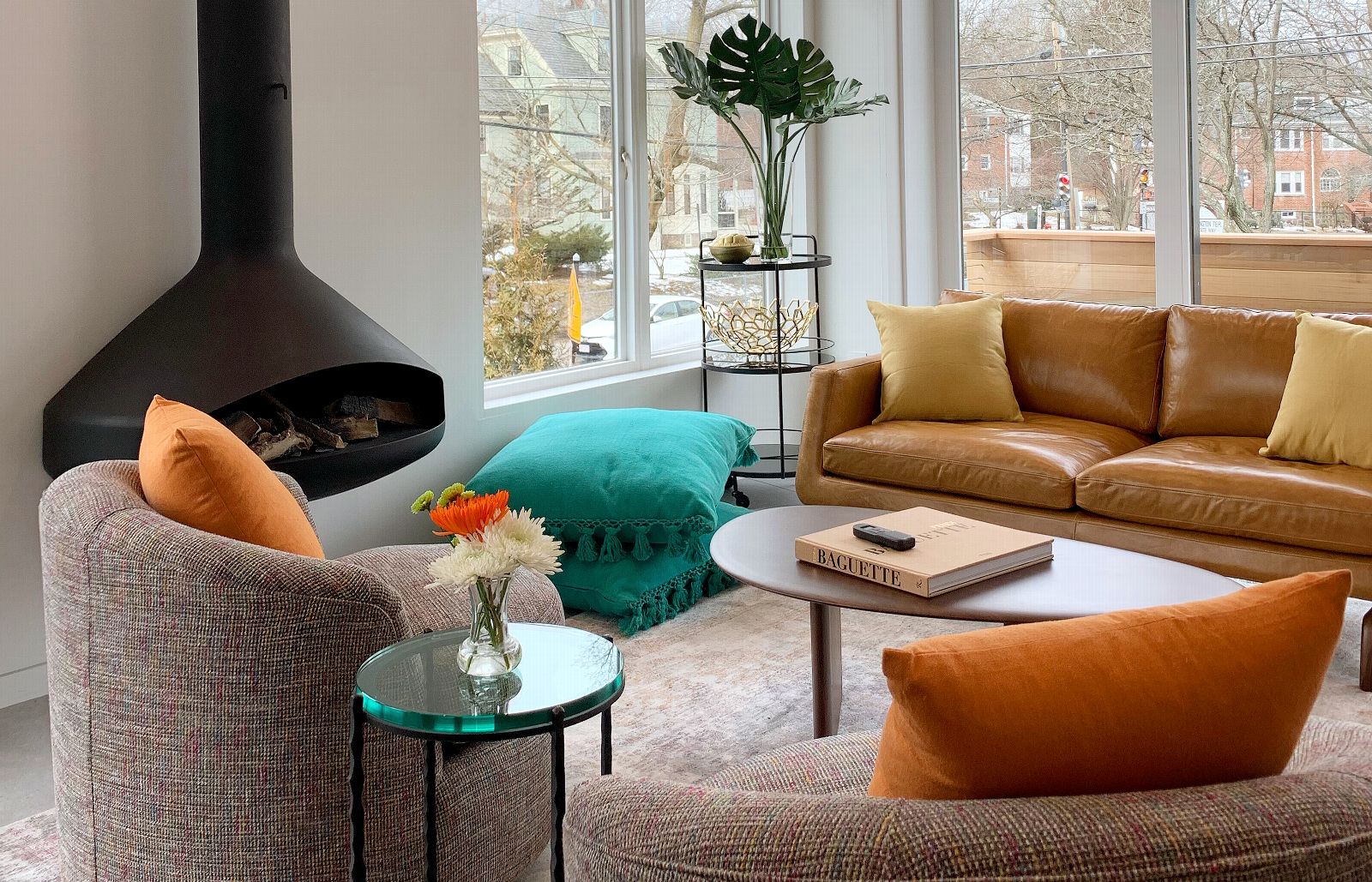 Get inspired
You don't have to look far to get inspired by mid-century designs. They're everywhere! If you love classic designs, Milo Baughman and Charles and Ray Eames are just a few of the designers who shaped mid-century modern design. And beside them, there are many more iconic designers who pushed the movement forward.
We had the pleasure of working with This Old House on a Mid-century modern house in Brookline.
Check out our project spotlight here to learn more about how we picked the furniture and created an elegant mid-century modern feel.
To learn more about mid-century modern furniture and to see our styles in person, come into your local showroom and chat with a designer.
Author: Julia Maiman
Julia is a writer, blogger, and believer in the smell of old books. She has been crafting stories since she could put pen to paper. She is also a lover of dogs, traveling, and Led Zeppelin.