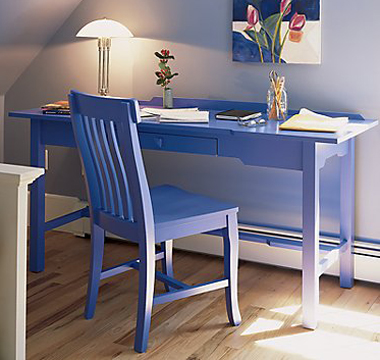 Oh, working from home. Doesn't it sound luxurious You can actually work in your pajamas! Plus, you'll finally have an excuse to buy that espresso machine, since you won't be driving by Starbucks on your daily commute. Pure bliss. Except, now your dining room table looks like a scale model of the Andes, thanks to your piles of papers. And, you almost missed that urgent call from you boss, because of an avalanche burying your phone. Not to mention the obstacle course of wires that you have running from every available socket.
Not exactly what you had in mind, is it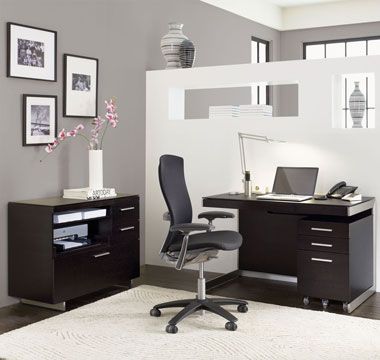 But, we can help get you on track, we have  
options
 for whatever space you have. Whether you need a laptop desk to serve as your home office, tucked in the corner of your apartment like this
one: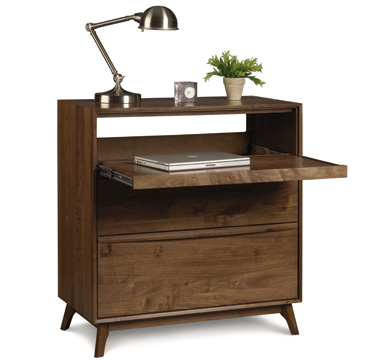 Or, if you're finally ready to change that
storage closet
 extra bedroom into your home office, meet
the answer to your prayers
: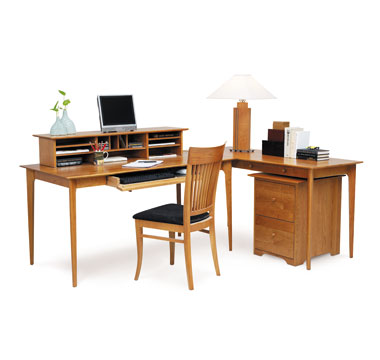 Since the days of searching through every pile for that illusive file are about to be a thing of the past, go open up your espresso maker and enjoy the luxury of a home office (
finally!
).