When it comes to recliners, finding the perfect one for your home can be a challenge. Do you opt for something with power so you can recline with the push of a button? Or do you prefer a manual recliner that requires a little effort, but offers more of an aesthetic appeal?
Whether power or manual, you want a recliner that's comfortable and on par with your style preferences. There are pros and cons to each, and we're here to break them down so you can make the best decision for your home!
Power vs. Manual Recliners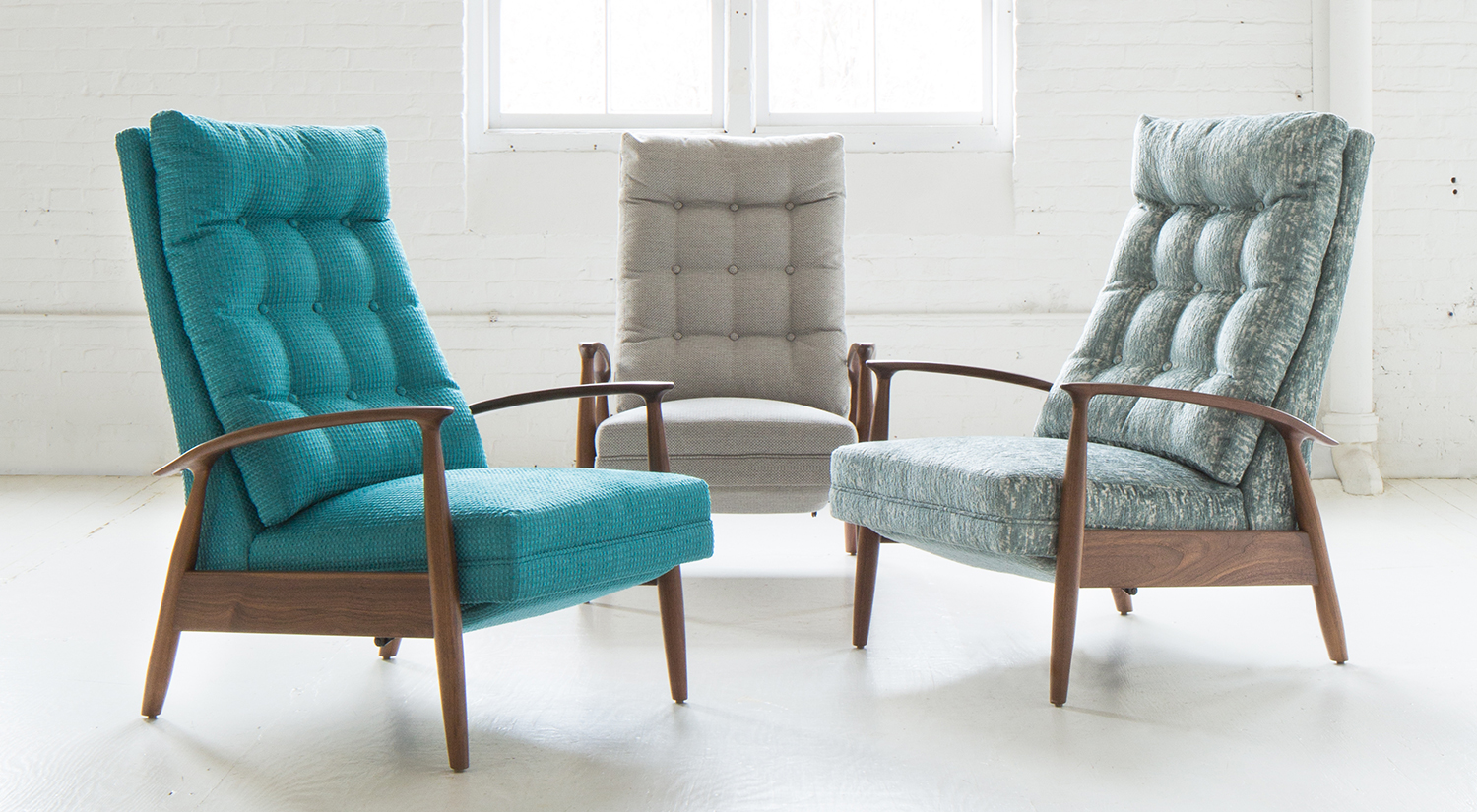 The difference between a power and manual recliner is simple: one is motorized and one is not.
A power recliner allows you to recline with the simple push of a button and needs to be plugged into a wall outlet. A manual recliner, sometimes referred to as a push arm recliner, requires your body weight to push back and recline by placing your hands on the armrests for leverage.
Costs for either type of recliner range depending on quality and brand. In our collection, you can find both power and manual recliners starting around the $1,500 mark to $4,000 or more.
Power Recliner Chair
Pros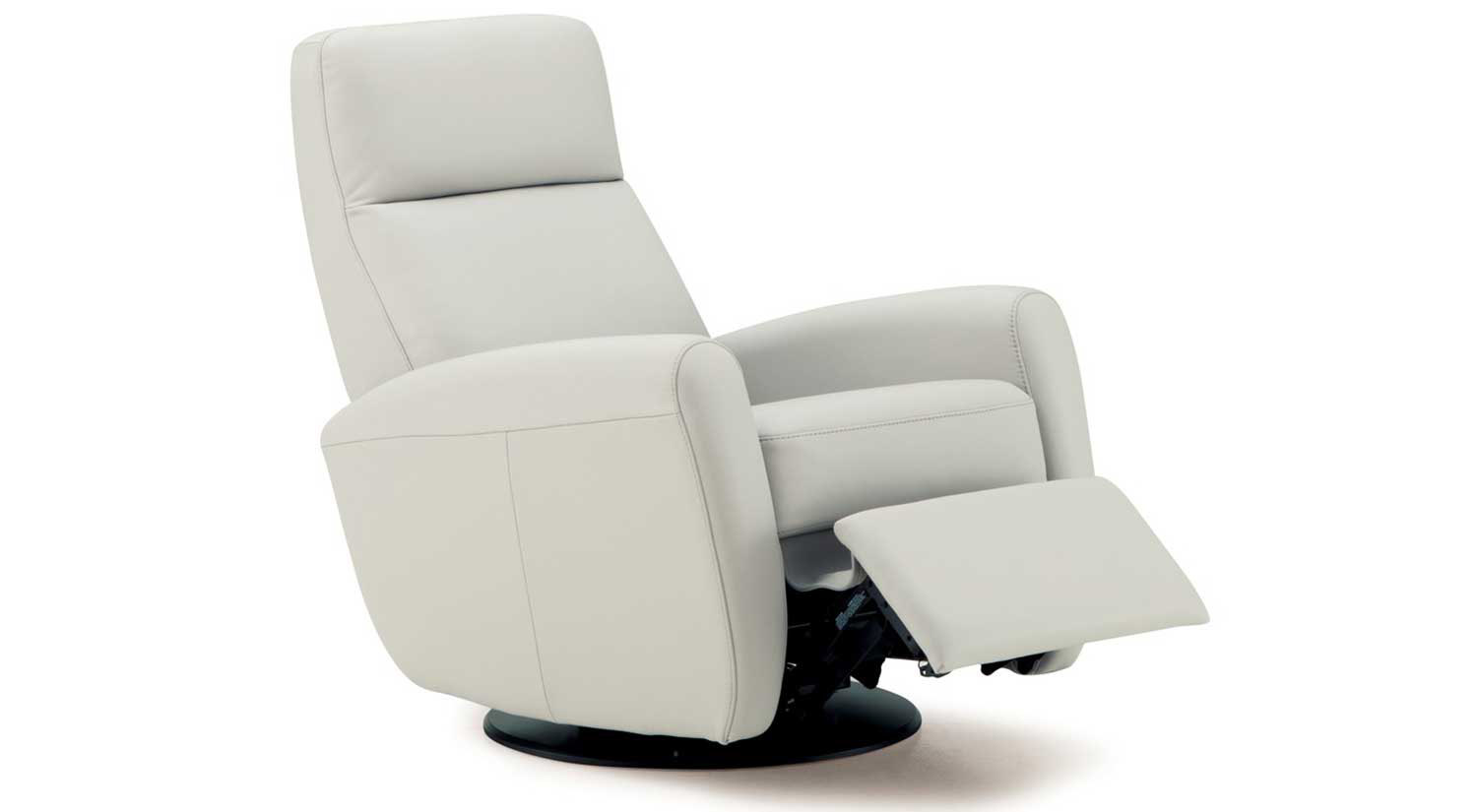 A significant pro of a power recliner is its simplicity and ease of use. It's a great choice for someone who wants to come home and instantly relax, or the individual who likes a little luxury in their life.
Power recliners may also benefit those with an injury or limited mobility because they require less of an effort to use.
"Since it is a power chair and one does not have to use any muscles to push off the arm rest or lean back, the motor does all the work," our Online Store Manager, Stephanie Birchenough, said.
Cons
One con of power recliners is that most need to be close to an outlet in order for them to work. You can, however, purchase a separate battery pack so you have the ability to float your recliner and place it anywhere in your home.
Because power recliners are motorized, their longevity may not be the same as manual recliners.
Stephanie explained, "Power recliner motors can burn out or potentially be faulty down the line. This isn't to say they can't last a very long time, but it's something to keep in mind."
Additionally, power recliners tend to look bulkier and have the appearance of a recliner whereas a manual recliner blends in a bit easier with your décor. However, this is subjective and comes down to your style preferences.
Manual Recliner Chair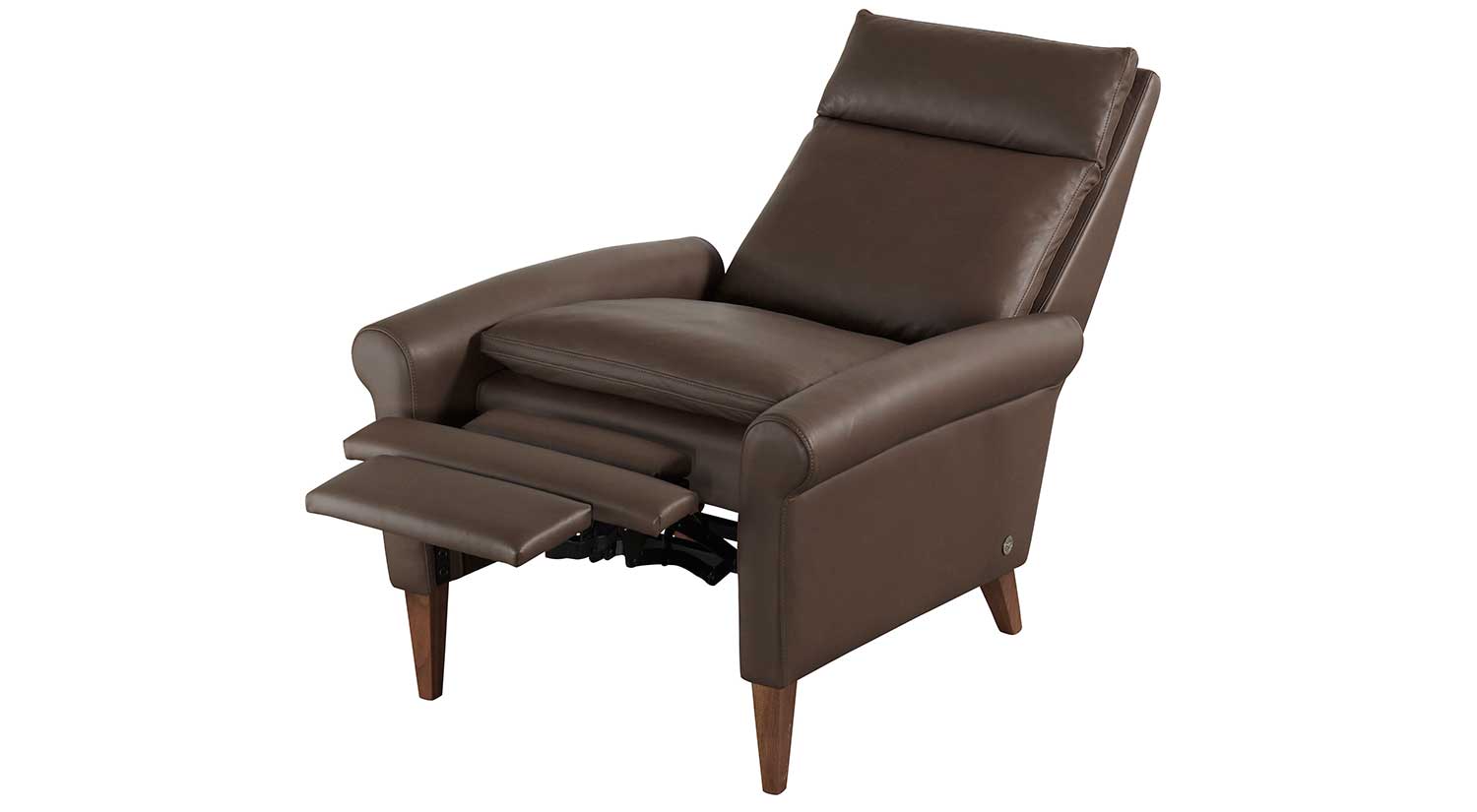 Pros
Manual recliners are a bit more carefree than power recliners. They have the flexibility to go anywhere in your house, they tend to be less bulky, and many styles don't look like a "typical recliner."
The Viceroy Recliner and Burke Re-Invented Recliner are two stylish and sneaky options - you wouldn't know they recline until you push them back!
Some manual recliners, like the Quinton Re-Invented Recliner, can be equipped with power as long as the manufacturer has the ability to do so. If there's a manual recliner you like that has this option, be sure to let your designer know when you go to purchase it so the manufacturer can build in space for the motor.
Cons
One significant con of a manual recliner is that it requires more of an effort to push it back. If you find that you struggle with this, it may not be the best option for you.
It's important to note, however, that not all manual recliners are the same. As far as ease of use goes, Stephanie said, "Stressless recliners are probably the easiest to push back because of their continuous mechanism."
Read more: American Leather Reinvented Recliner vs. Thayer Coggin Viceroy
How to choose a recliner for you
When it comes to picking a recliner, there's no right or wrong. Your decision will come down to personal preference.
"They're both popular, and manual never went out of fashion when a power option came on the scene," Stephanie explained.
Companies like Stressless and American Leather offer both options.
As far as Stephanie's favorite goes...
"I have the Max Recliner from Lee in my house and I love it. It's very comfortable and looks beautiful in my living room."
To determine whether a power or manual recliner is best for you, try them both out in person. Come visit a showroom to chat with one of our Design Consultants and check out our options!