It's important to find seating that is both comfortable and suits your style preferences. Finding the perfect recliner can sometimes be a challenge.
Do you opt for a power recliner that reclines with the push of a button? Or, do you want a manual recliner that requires a bit more effort but offers more of an aesthetic appeal?
There are pros and cons to both the power and manual categories. We're here to break them down so you can make the best decision for your home.
Power vs. Manual Recliners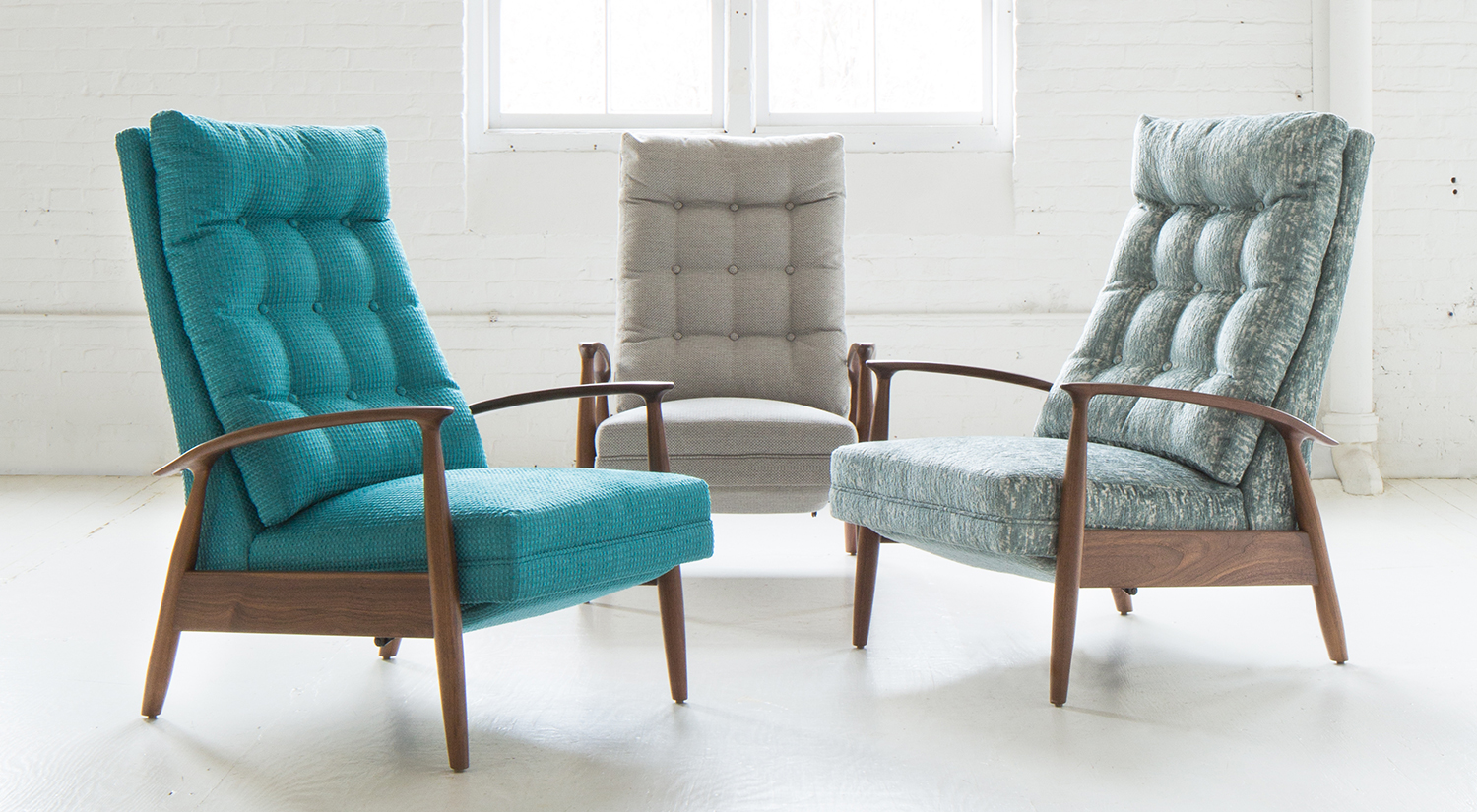 The difference between a power and manual recliner is simple: one is motorized and one is not.
A power recliner allows you the ease of pushing a button and reclining. It generally needs to be plugged into an outlet.
A manual recliner uses a mechanism that requires your body weight to push back and recline. Generally, you'll use your hands on the armrests as leverage to push back.
As far as cost, depending on quality and brand the cost will range greatly. In our collection, you can find both power and manual recliners around the $1,500 mark to $3,000 or more.
Power Recliners
Pros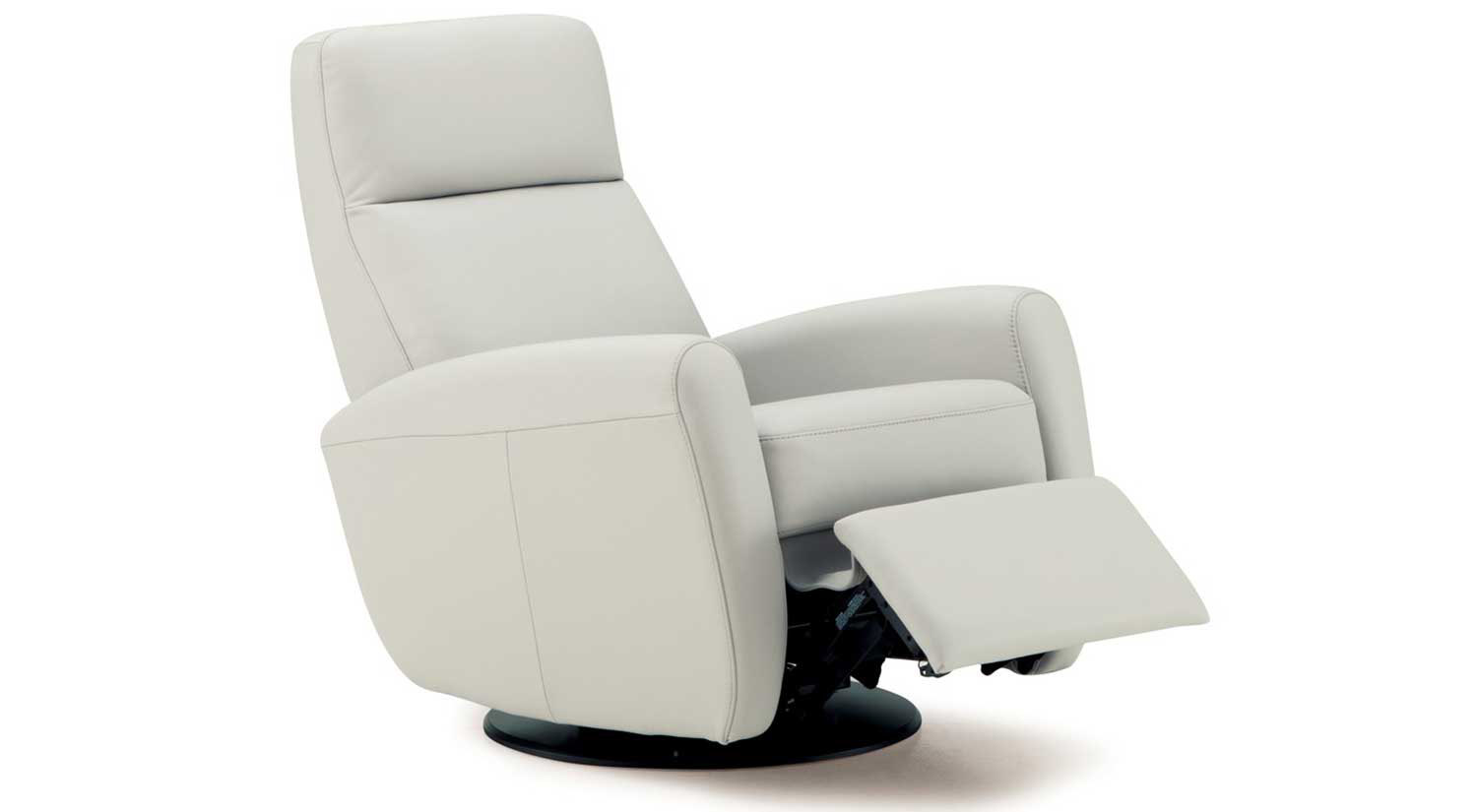 The most obvious pro of a power recliner is the simplicity and ease of use. A power recliner is for the person who wants to come home and instantly relax with the touch of the button. It's for the person who likes a little luxury in their life.
And if you have a home movie theater, a power recliner would be a great addition.
Cons
The first con is that most power recliners need to be close to an outlet unless you get a battery pack. And because they're motorized, the longevity will probably not be the same as a manual recliner.
Stephanie, our Merchandiser, explains, "Power recliner motors can burn out or potentially be faulty down the line. This isn't to say they can't last a very long time, but it's something to keep in mind."
Finally, power recliners tend to look bulkier and have the appearance of a recliner whereas a manual recliner blends in a bit easier with your décor. However, this is subjective and it comes down to your style preferences.
Manual Recliners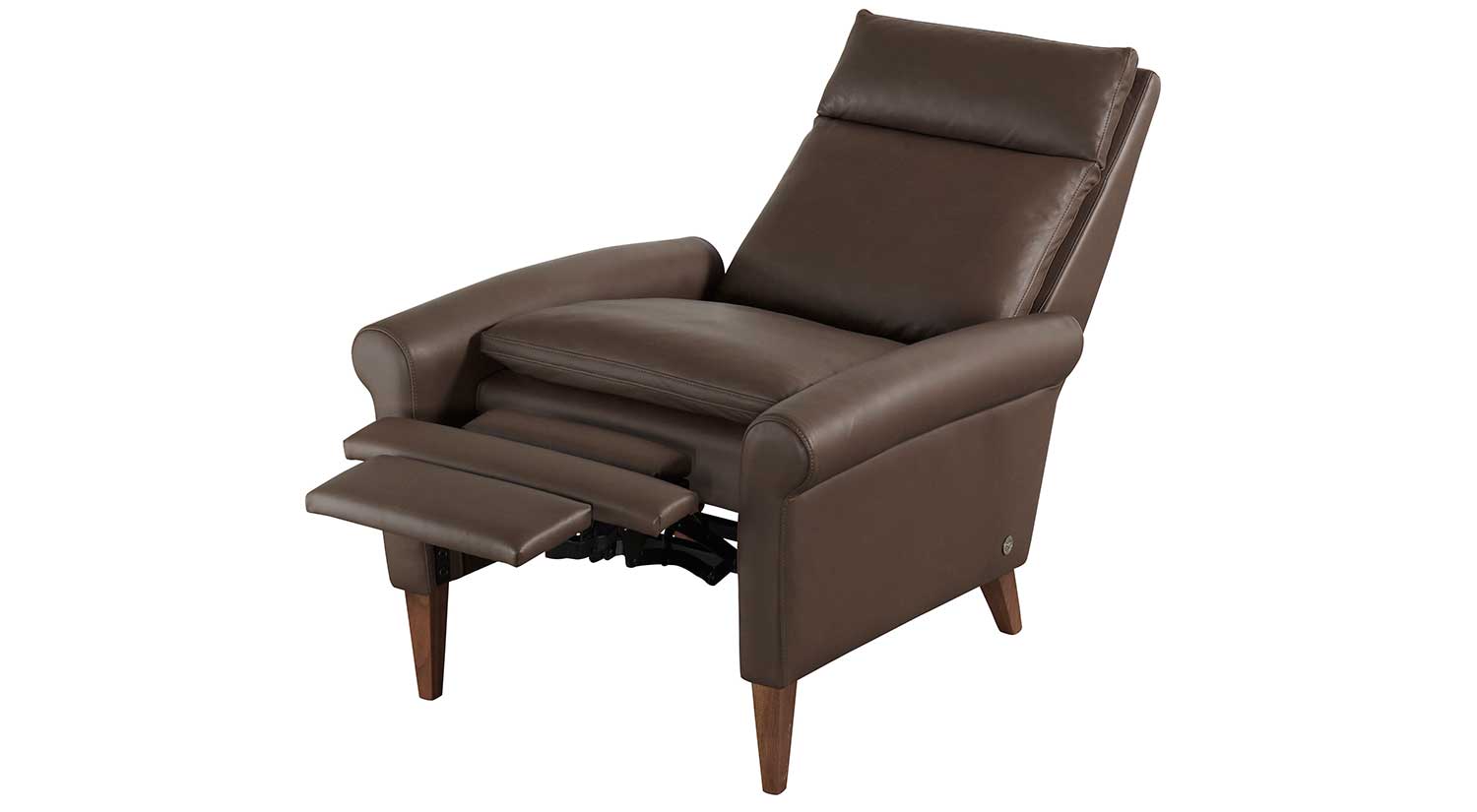 Pros
Manual recliners are a bit more carefree than a power recliner—they can go anywhere in your house, they tend to be less bulky, and many styles don't look like a 'typical recliner.'
The Viceroy and Burke are two stylish and sneaky options—you wouldn't know they recline until you push them back!
Cons
One important con of a manual recliner is that you need to have some strength and body weight to push them back. If it's a little bit of a struggle, it's probably not the best option.
But it's important to note that not all manual recliners are the same. As far as ease of use, Stephanie says that "Stressless recliners are probably the easiest to push back because of their continuous mechanism."
Read More: American Leather Reinvented Recliner vs. Thayer Coggin Viceroy
How to choose the right option for you
There is no right choice, picking a manual or power recliner comes down to personal preference. Stephanie describes, "They're both popular, and manual never went out of fashion when a power option came on the scene."
Many companies, like Stressless and American Leather, have both options. Stressless, popular for its continuous recline and renowned comfort, now has a power option.
Stephanie's favorite? "I have the Max Recliner from Lee in my house and I love it, it's very comfortable and looks beautiful in my living room."
The best way to determine which option is best for you is to try them both out in person. Come into a showroom to check out our options and chat with a design consultant.
Author: Julia Maiman
Julia is a writer, blogger, and believer in the smell of old books. She has been crafting stories since she could put pen to paper. She is also a lover of dogs, traveling, and Led Zeppelin.