A common question the Circle Furniture sales team hears from customers is, Should I get a sofa and chairs or a sectional?
Or, says Valerie Folan, a design and sales professional from our Middleton location, "people come in absolutely set on one option, but once we talk through their needs and the space they have, they change their minds."
The takeaway is that it's important to think through this decision so you walk away with the furniture that will work best in your home. Valerie shares her tips on things to consider when trying to figure out if you'd be better off with a sofa and chairs or a sectional.
How Big Is Your Space?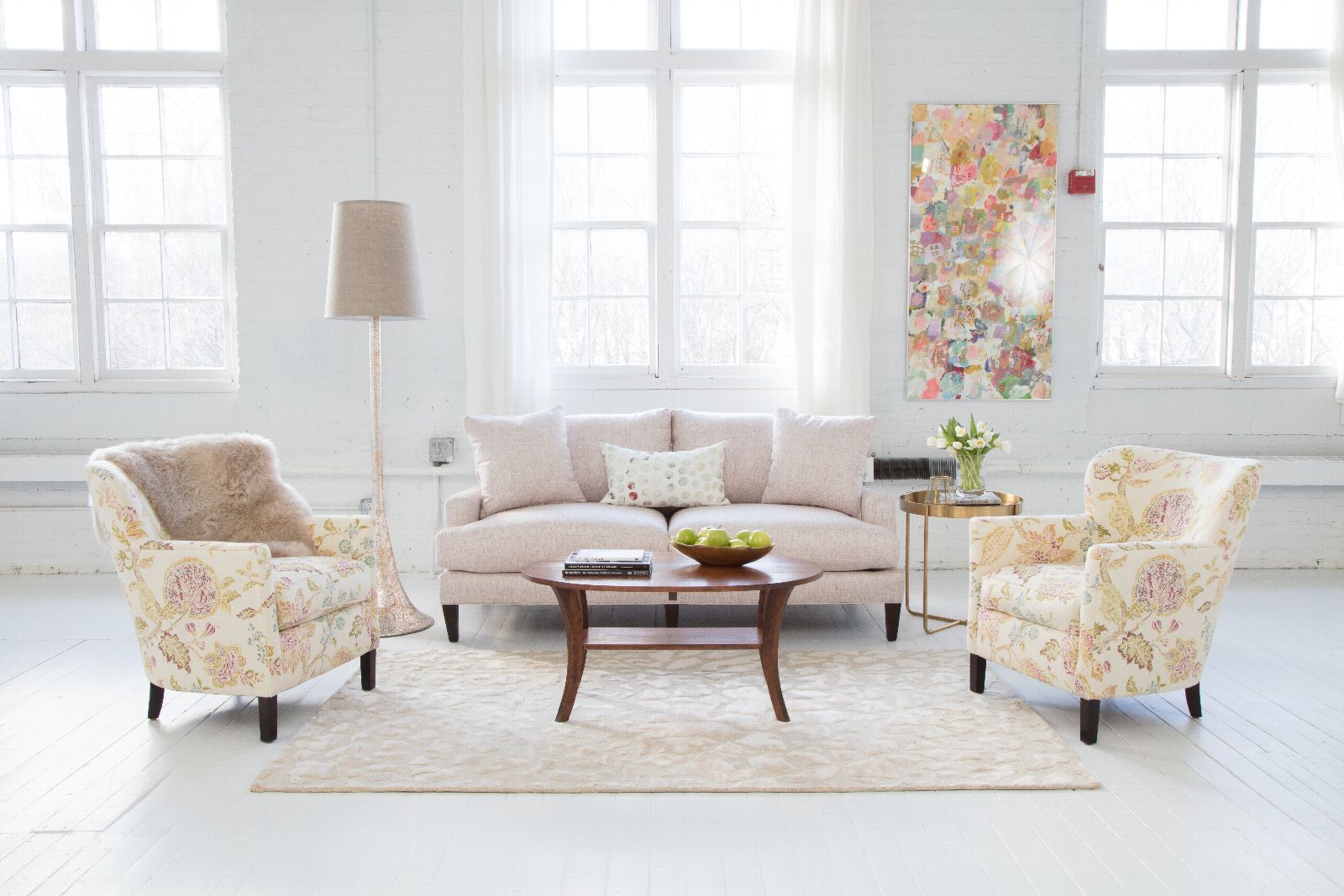 A general rule is that sectionals will work better in large spaces and a sofa and chairs combination will work better in a small space. The simple fact is that sectionals tend to be large, and the sofa and chairs can be scaled to a smaller space.
But by no means is this absolute.
A Caveat about Size
The one fact that is absolute is the size of the space a piece of furniture must fit through to get to the intended room. That is, doors, hallways, staircases, and the like. Also consider any tight turns you may need to navigate.
Some homes, especially those built a long time ago, have relatively small doorways and narrow passageways. All said, it's crucial to think through how you'll get a piece into your home and if that's possible.
If you can interested in larger furniture that you know won't fit as is, check to see if it can be easily disassembled and reassembled.
Furniture size is also something to think about if you move frequently or aren't sure that you'll be in the same space for the foreseeable future.
Envision Your Final Product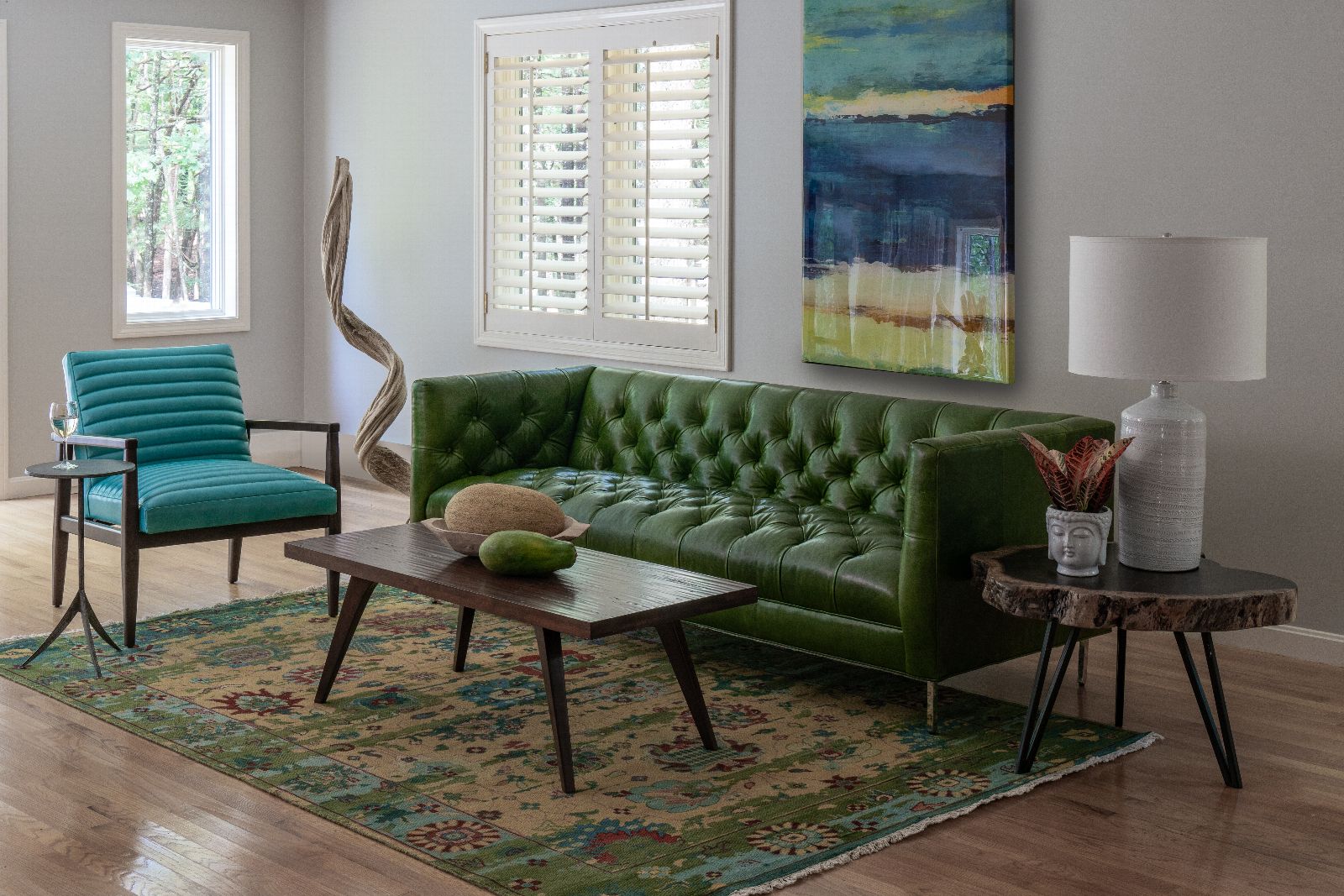 To get a mind's eye image of your final design, sketch out a floor plan, and see what works for your particular needs. There are many room planners online you can use, including the easy-to-use and free online planner by Circle Furniture.
Make this a DIY project or engage the help of a design professional. Circle Furniture's interior design experts are always here to help. We welcome you to make an appointment.
Whatever route you take, remember that your preference, wants, and needs are paramount. The right choice is the one that you and your family will love living with.
This is likely the biggest statement piece (or pieces) in the room, so listen to what your gut says. Borrowing Marie Kondo's mandate, you want your choice to spark joy.
Stripes vs. Solids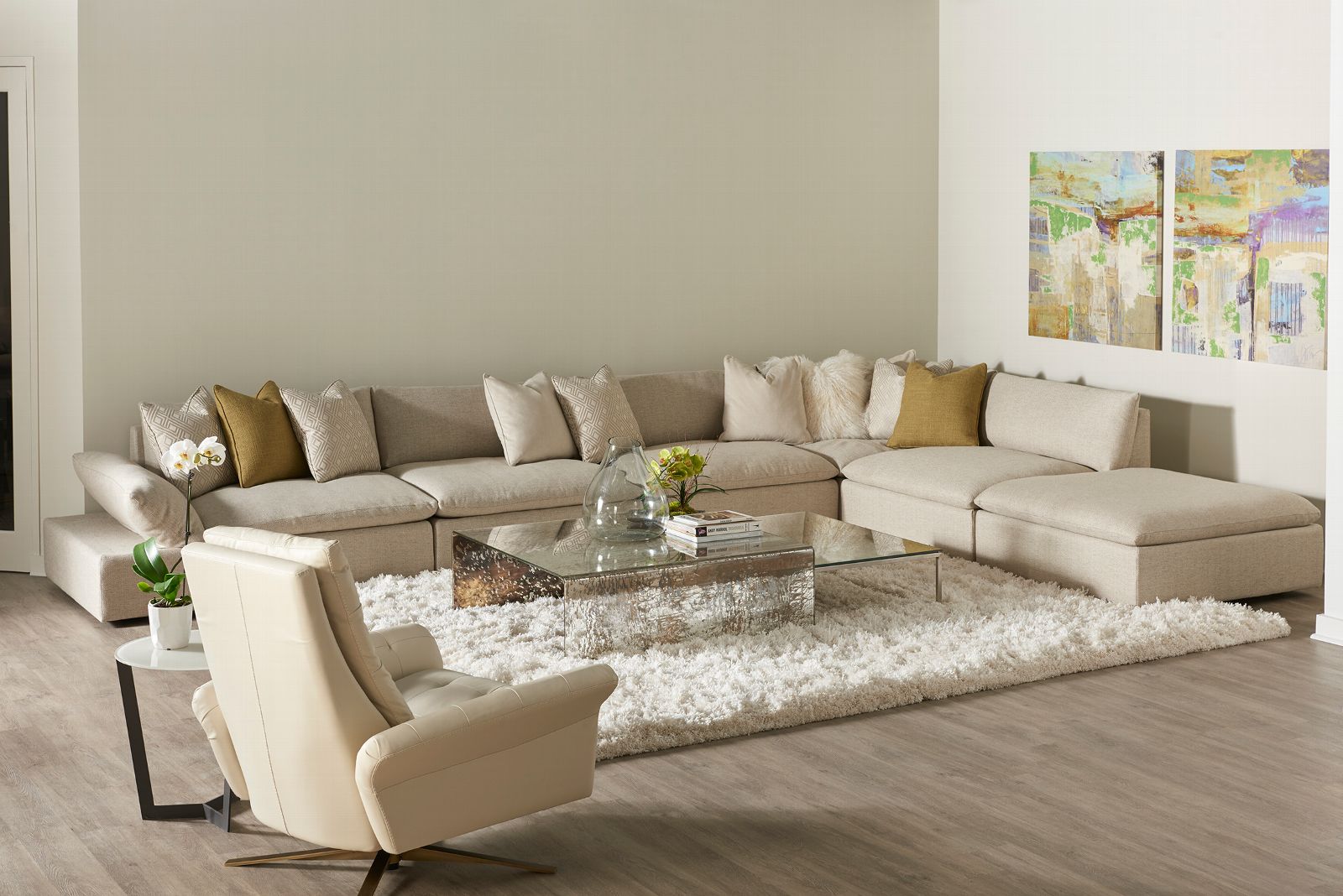 When you choose a sectional, you're going to have one large piece of furniture that's all one color. With a couch and chairs, you can incorporate more variety.
Are you someone who likes a clean, uniform look? Or do you like variety and using different colors and patterns? What's the style story of your room? Choose accordingly.
Steady State or Love to Renovate?
Do you like to make a design decision and have it stick for years? Or do you like to rearrange the furniture time and again?
A sectional works well for those who are in it for the long haul. You can custom design your piece to fit your space with exactly the elements you want. Does mom like a recliner on one end? And dad on the other? With a sofa in the middle? Do you need a chaise along one side? And a piece that offers storage? What about a sleeper sofa?
One of the notes of caution regarding size mentioned above also applies here: pieces that are customized to a particular place may not be the best choice for a household that moves often or may be changing locations soon or is otherwise not totally settled.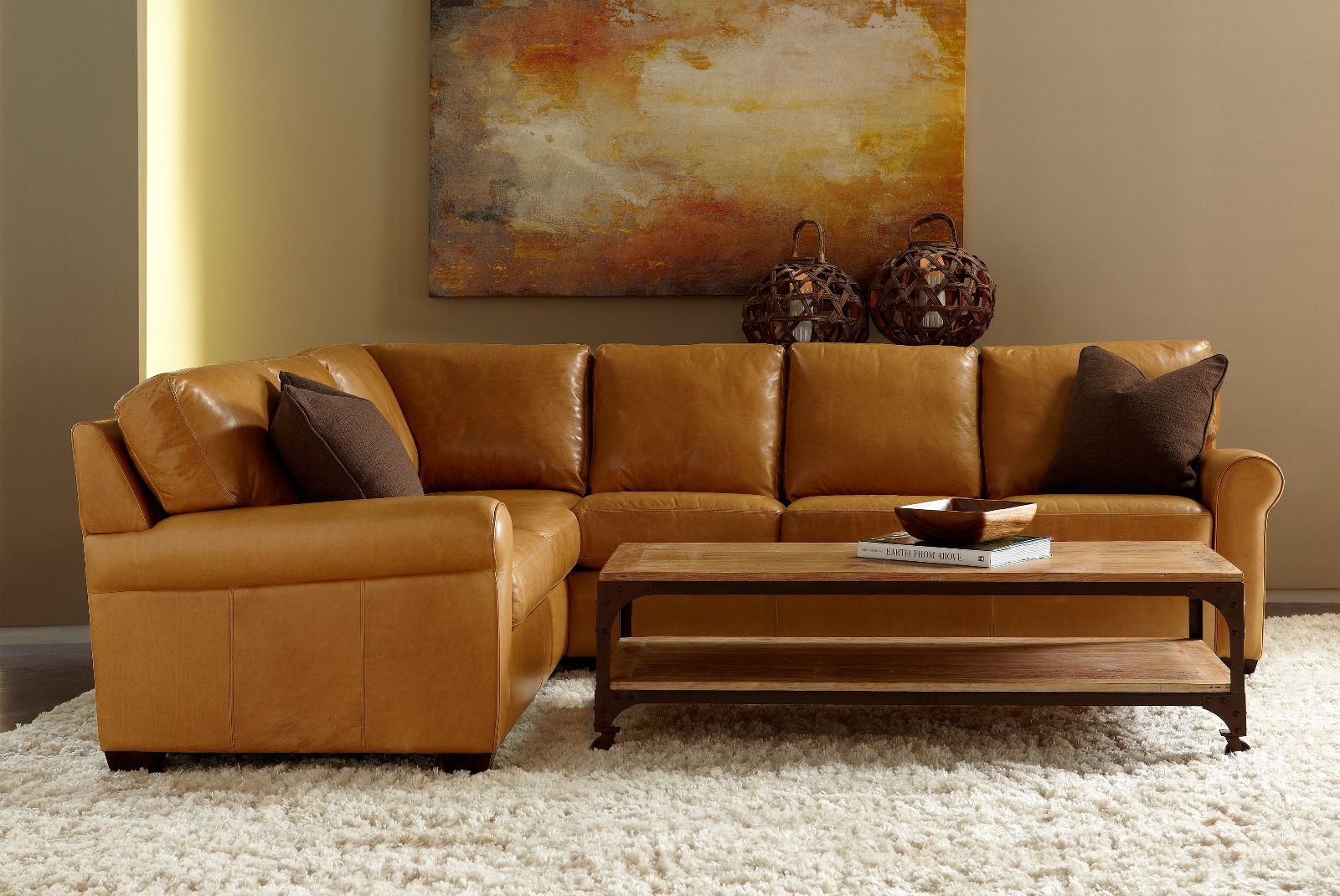 Onward, chairs and a sofa provide greater flexibility for those who love to experiment with different room layouts. Or perhaps you use a room for a variety of functions.
Sometimes it's a play space for the kids, so you want to move your big furniture out of the middle of the room and have as much play space as possible. Other times, the room is a conversation area for adults, so you want to create intimacy, and get the furniture closer together. Having several smaller pieces makes this possible.
Cuddlers? Or Enjoyers of Personal Space?
For the family that cuddles, sectionals are excellent. You can create a large space that many people can recline on together. Sectionals make an especially inviting situation for any entertainment room or space where family and friends want to snuggle up and relax.
If your family prefers more private time and space to themselves, the sofa and chairs route may be a better solution.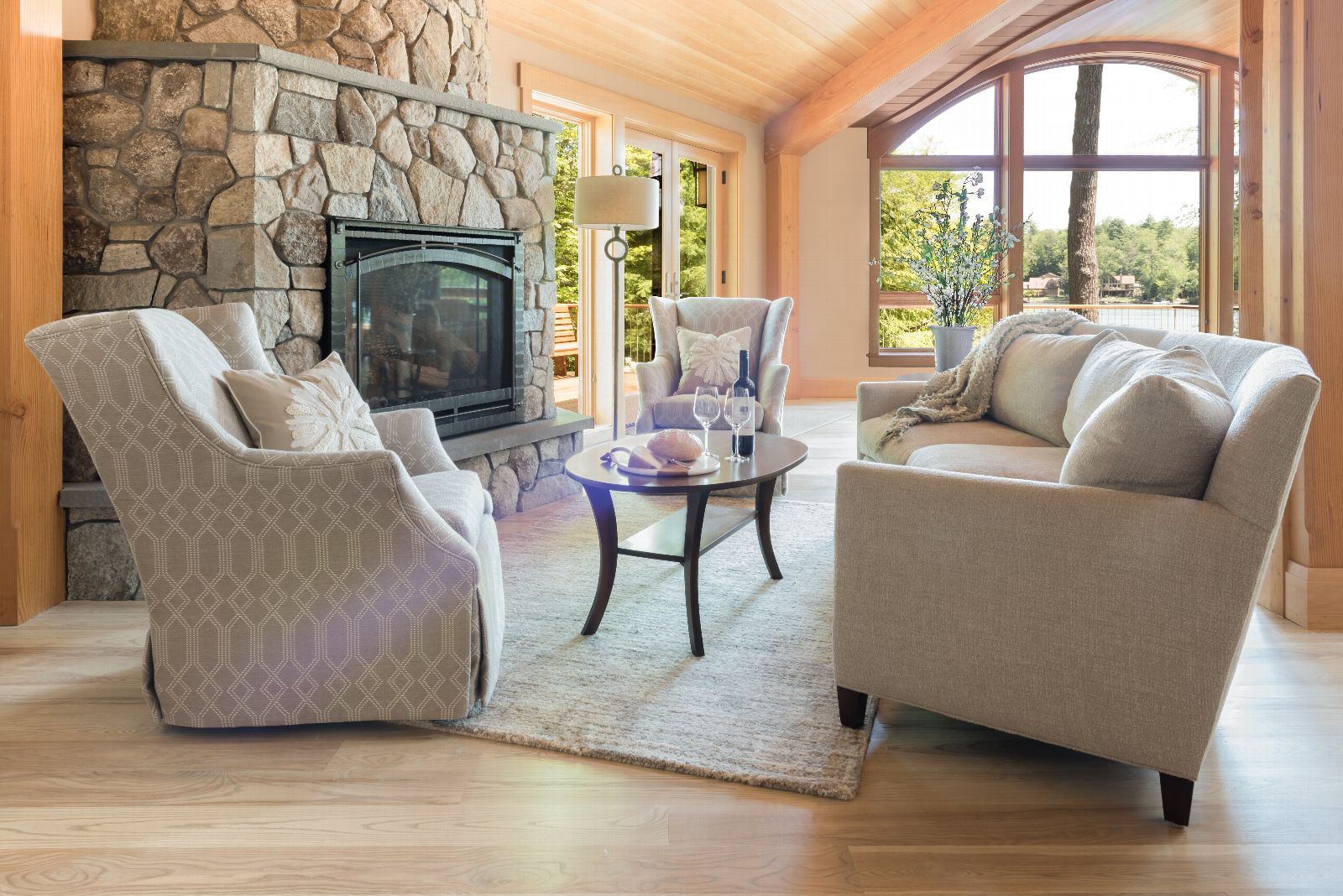 Formal and Traditional? Lounging and Low-Key?
Sofas with chairs tend to look more formal and traditional, while sectionals tend to invite lounging and a more casual atmosphere.
That said, facing sofas and a few chairs near a fireplace or a cushy couch with fluffy pillows and some soft throws welcome cozy relaxation and comfortable conversation.
Similarly, a sectional with a firm, crisp look positioned in a room with décor to enhance a more formal feel, can skew in that direction.
How you dress the rest of the room will greatly contribute to the overall feel and style.
How Does It Feel?
The final test will always be, how do you like the look and feel in person? Sit on the pieces you're considering. Sit on pieces you weren't considering (you may surprise yourself!).
Get a feel for the real life experience of the pieces you'll be enjoying in your home to help you make the ultimate decision for the question: What's best in your living room, a sofa and chairs or a sectional?